Sharya-Kirov-Perm 780km, 10h
Perm more than 1 000 000 inhabitants.
Today we started at 9am after having not too good breakfast. The weather was not looking too good but it did not actually rain.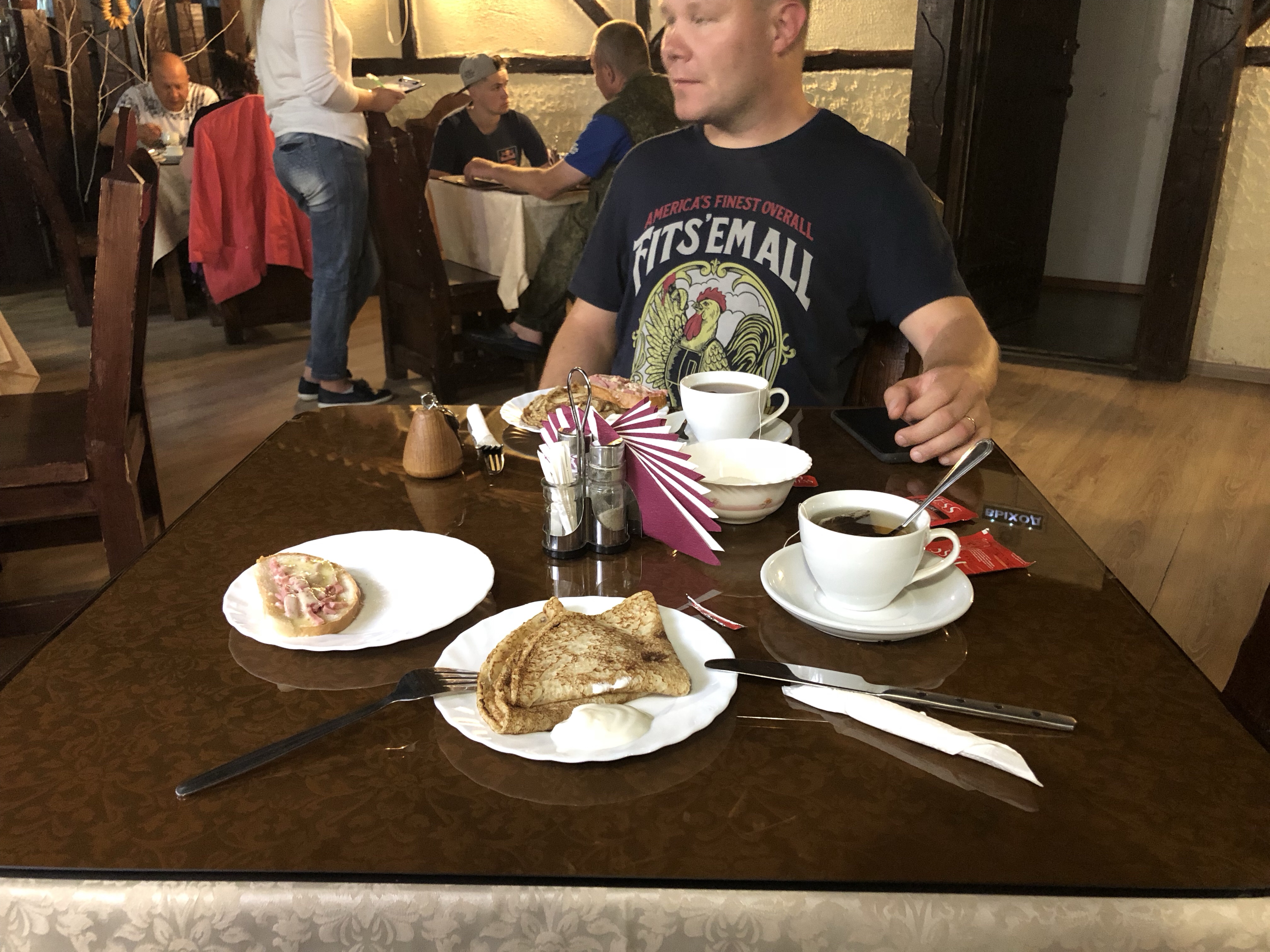 As we had refueled in the evening, our plan was to ride as close to 300 kms as possible and then get more fuel and have lunch. From the beginning the air was very moist, like fog, and many times it seemed like it would start to rain. After about 100kms we had to put the rain suits on and overall the whole day started with not too good mood due to weather. It was more like just transiting through the rain.
We should have filled the bikes from the canisters when adding layers but did not do that. So, just about one kilometer before gas station, Samis bike stopped due to lack of fuel. So had to pour the fuel from the canister…
With the range extended, we decided to continue to a later gas station so we could ccombine refueling with lunch. Soon after reaching 300kms we stopped for meal and then for refuel in a couple of kilometers. Unlike in Finland, you dont find places that serve both food and gasoline so you usually need to stop twice.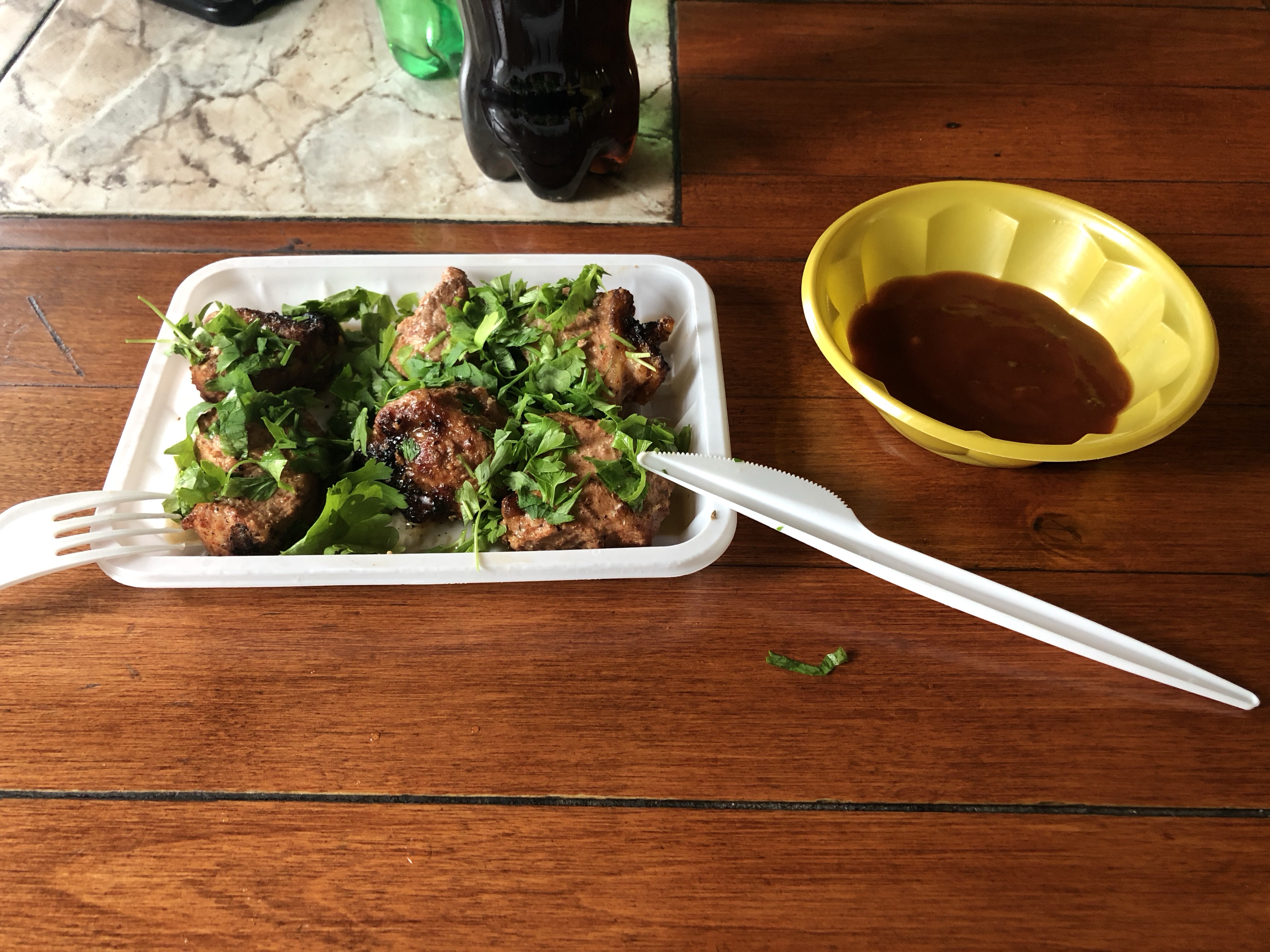 We got lunch from a very small "hut", which served surprisingly good Sasliki (meat). After lunch, as it was really pouring down, we had a low-point. It felt not too nice to put all the wet riding gear on and continue riding in the rain. We had some 470 kms left for the day so we had to carry on.
Even though the rain was there basically the whole day, we manage to proceed with good speed. Sometimes the wet road seemed oily and occasionally it was hard seeing the cars that did not use theheadlights but otherwise we managed quite well. After 4 pm the weather improved slightly and almost did not rain after that.
Mika got some color to his skin from the wet gloves.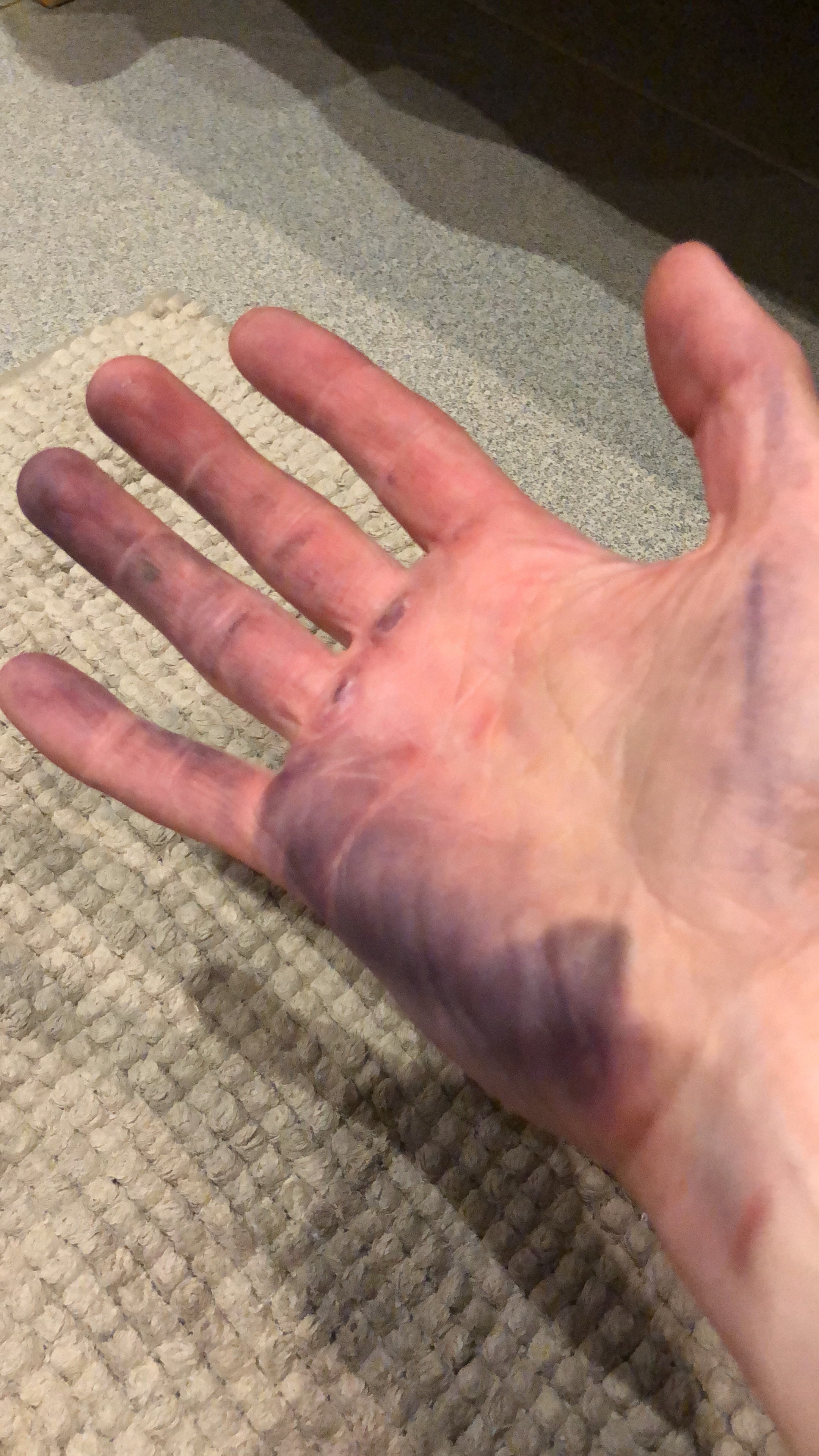 Luckily the bad roads were scheduled after the rain…we rode through long sections of roads with deep (probably 15cm), long ruts and some road works too. We also saw some grazy overtakings that we both hate to see.
Todays travel time was bit over 10 hours and we also lost 2 hours due to timezones, so it was late when we got to the last refuel and hotel. Hotel was easy to find, only problem is that there was no secure parking and that we would not get our riding gear anywhere to dry but in our small room.
Usual stuff, unpacking, charging cameras, intercoms and phones, showers and then we were rady for late dinner at the closest restaurant.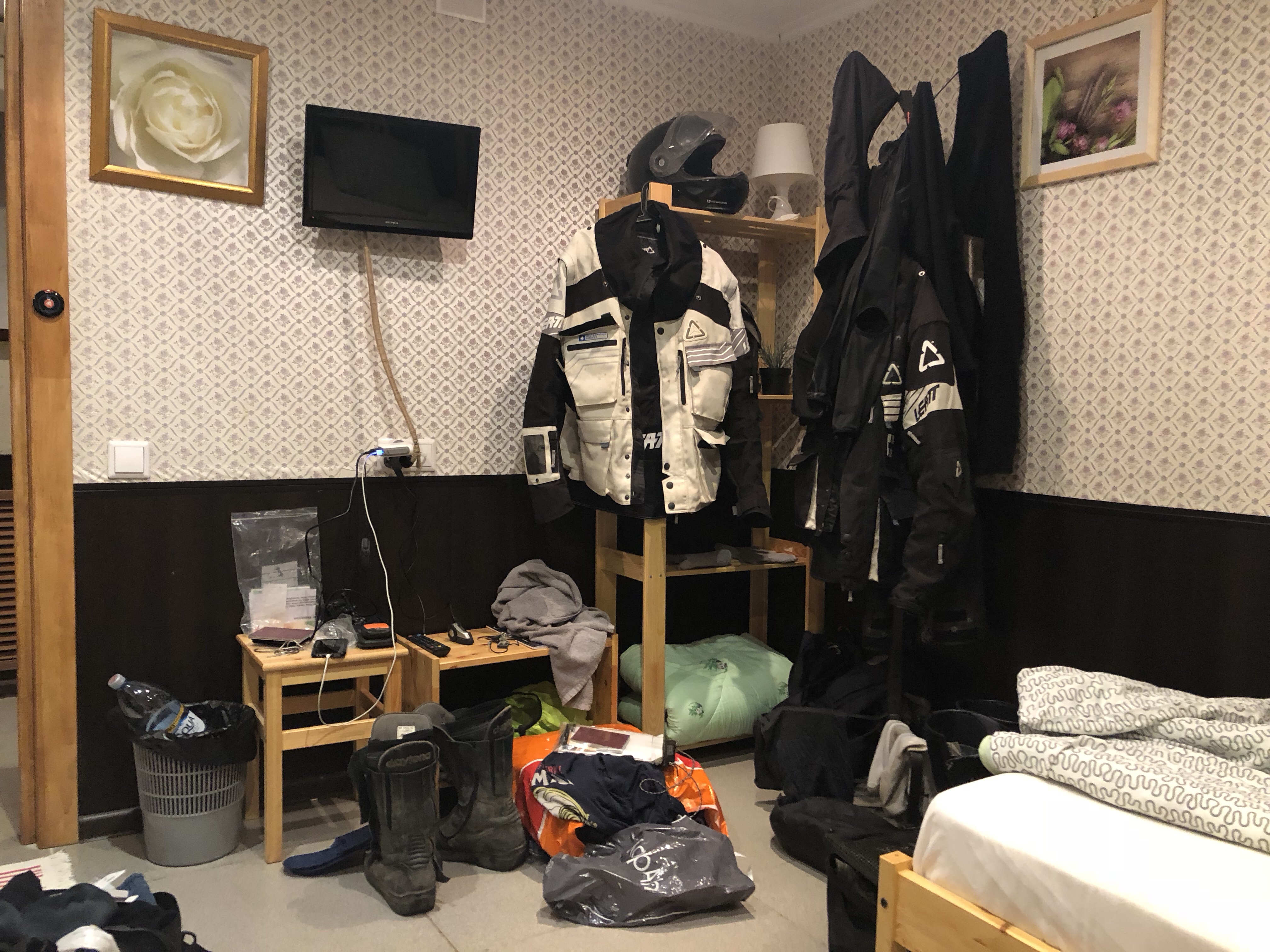 After that we had a short walk in the dars streets of Perm and then went to bed.
Even though it was mostly rainy day, and we felt a bit low motivation moment, it was a also nice day with enjoyable roads.
The target is still further, and we are moving towards it with good pace…