Perm-Yekaterinburg-Tyumen 700km, 8,5h
Tyumen 580000 inhabitants.
Today we started at 8.00am. Before that we enjoyed the breakfast servedd to our room. To be honest, neither of us enjoyed the breakfast, we could not finish it but at least we got some food for the morning.
Just to add to that, it was almost raining when we prepared the bikes. As the weather forecast said no rain, we decided not to put the rain suits on. Luckily the rain faded away and in the afternoon it was actually quite hot weather. During the morning it did look like it was going to rain many times but that never happened.
Mika had his gloves and shoes all wet from yesterday so he decided to use other gloves, but with the wet boots he just had to manage.
To start with, we rode 250kms before first fill-up. At that point we really needed more fuel due to fast riding since usually both bikes can do about 300kms. The morning was pretty uneventful and good roads so it was easy to push on.
Then we arrived to the border between Europe and Asia. We actually took the shortest route there which meant riding on a very small "road" with mud an ruts etc. And to complete that short cut, we had to join the highway from the side through the bushes. At the border of continents, we prepared lunch and enjoyed it while taking some pictures with the statue. Also there was a kid interested of the bikes so we took some pictures with him on the bikes.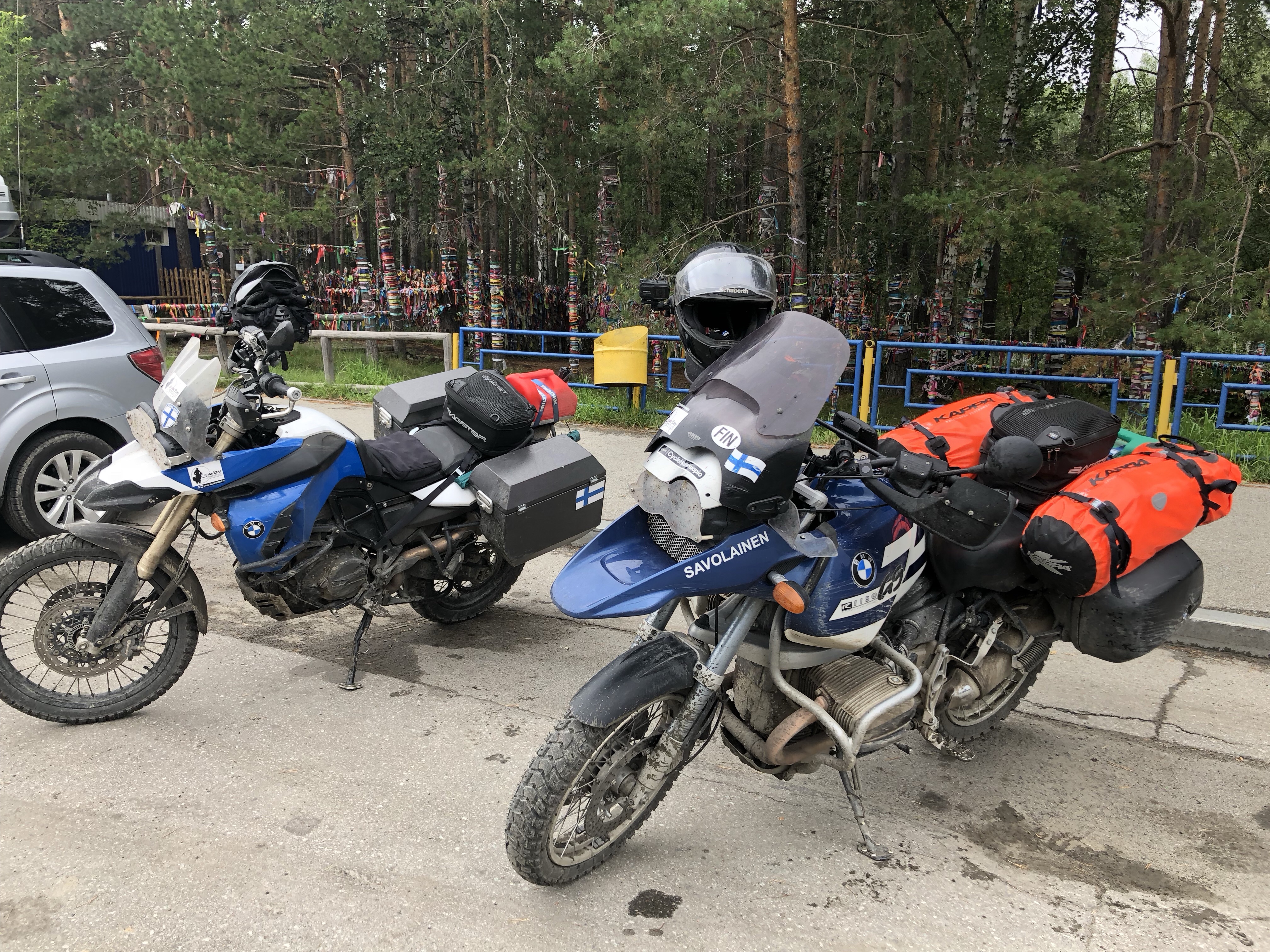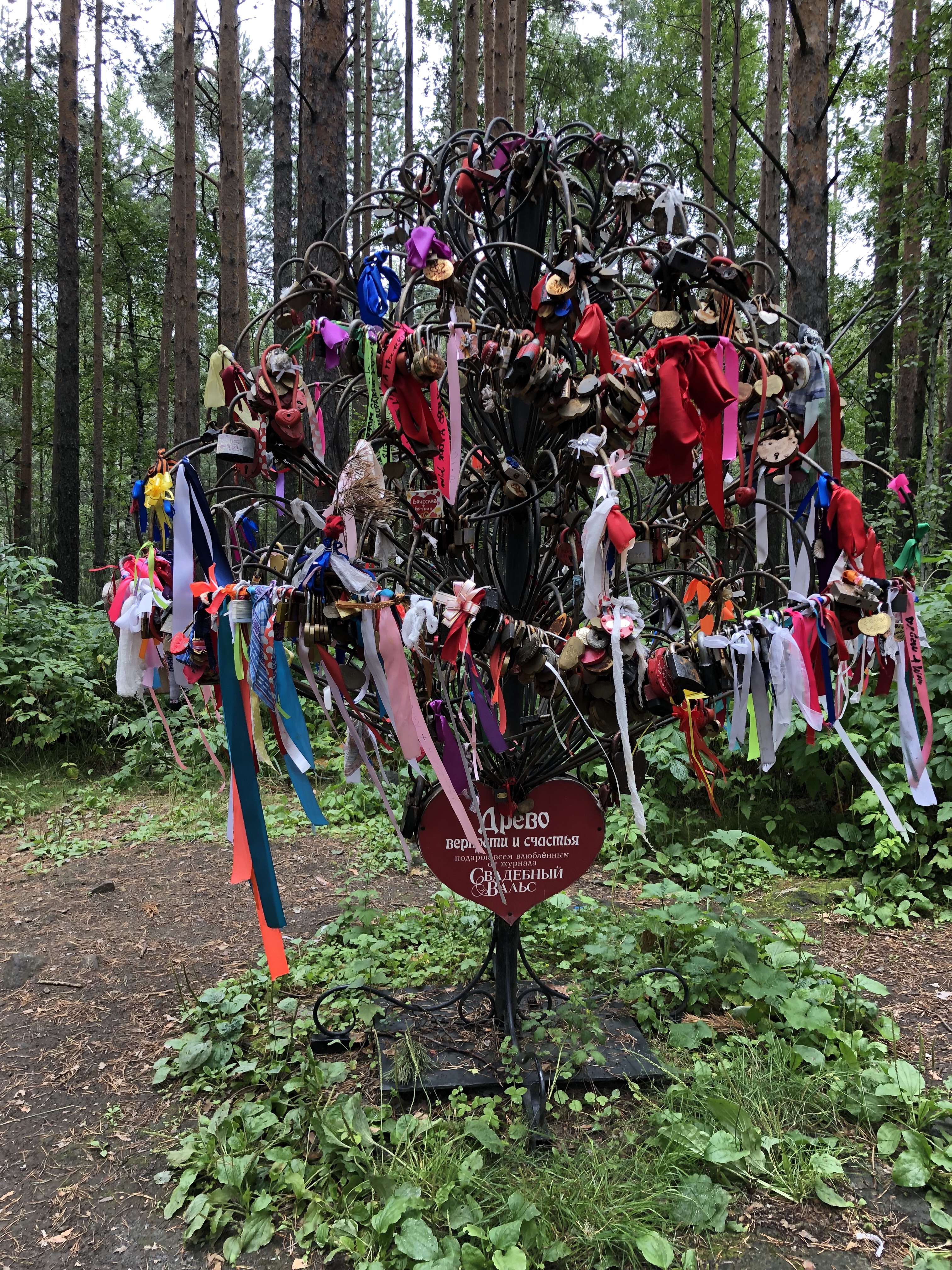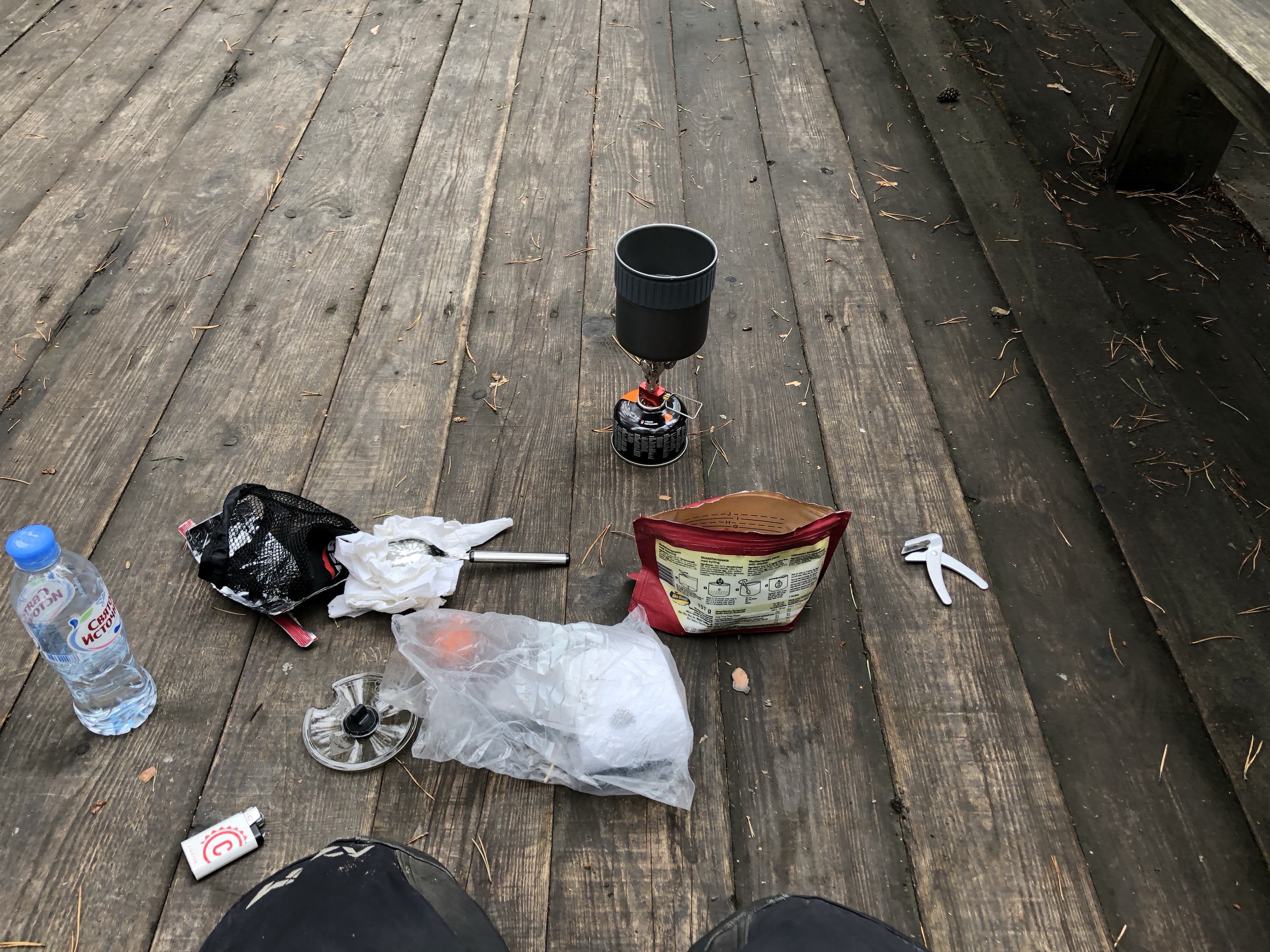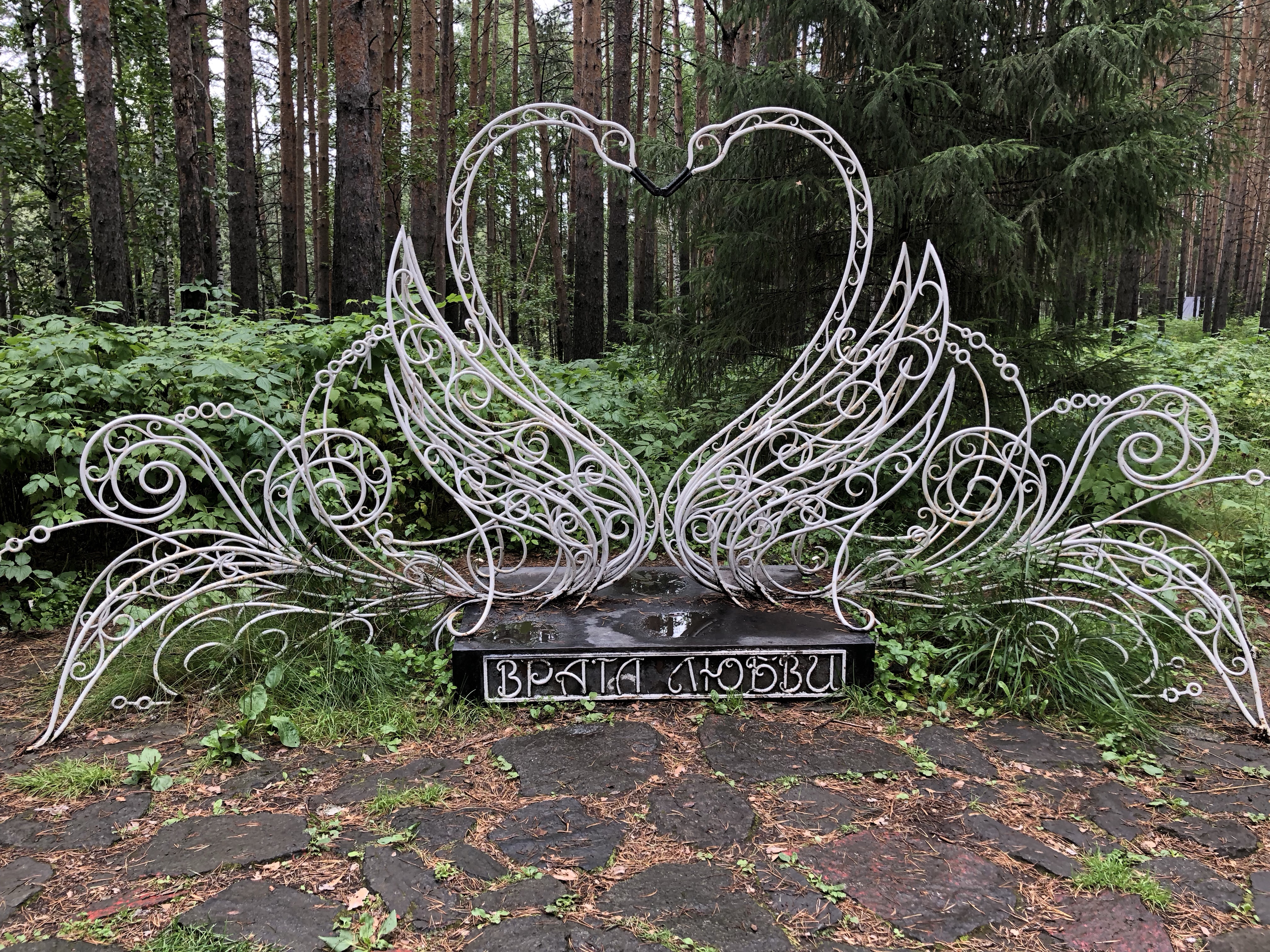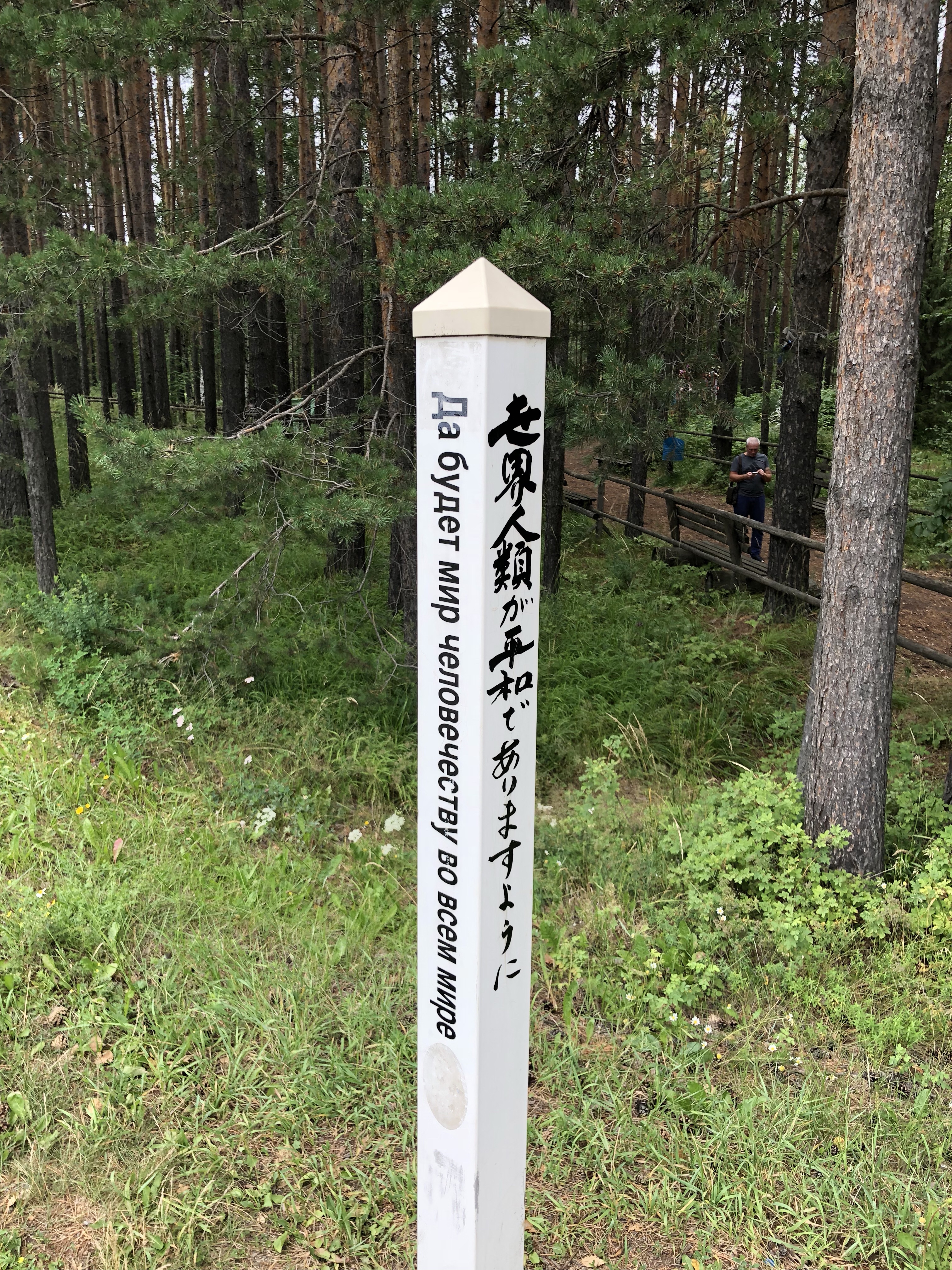 From there we just had one stop before reaching the destination. We continued to push forward with good speed and we would not let the trafic hold us too much. It was always quite easy to pass the queues. Longest queue was probably about 5 kms, waiting for train to pass. We overtook the queue riding slowly and when we reached the front, the lights turned green just conveniently.
The whole day went by on good weather and most of the roads were good quality. It took us in total 8,5 hours to do the 700kms. Some sections were smaller but otherwise it was fast roads. Naturally there were some roadworks but we passed those easily. Both of us felt a bit tired due to short night sleep so we needed to put some effort to keep focused. No risks taken, however.
Last refuelling was done at 16.30 close by the hotel so this time we reached our destination earlier than usual and had some time to do blogging etc. before dinner. The hotel was easy to find and rather nce actually. Secure parking, AC and toilet in the room, not all to be taken as granted on the budget hotels we use.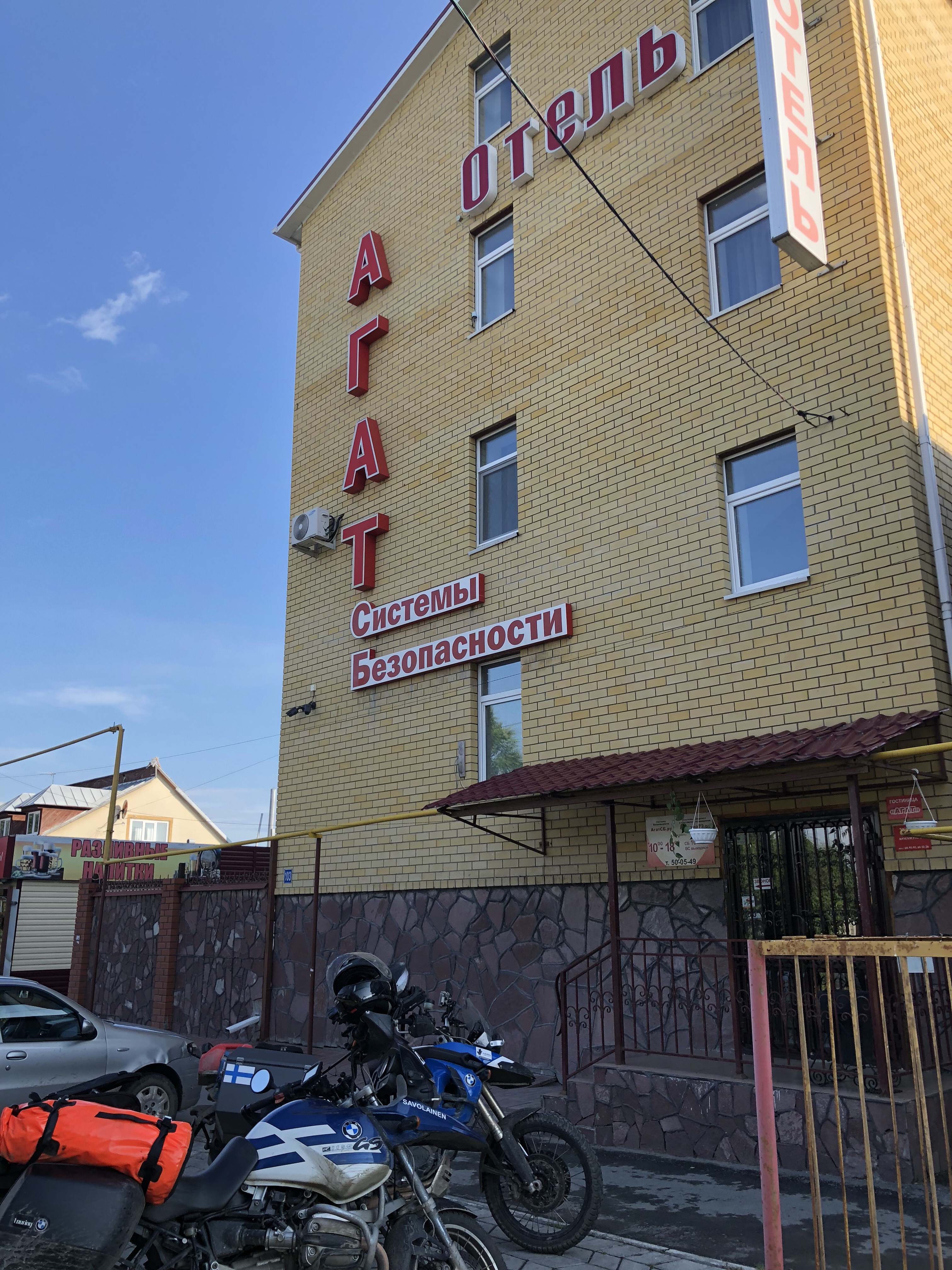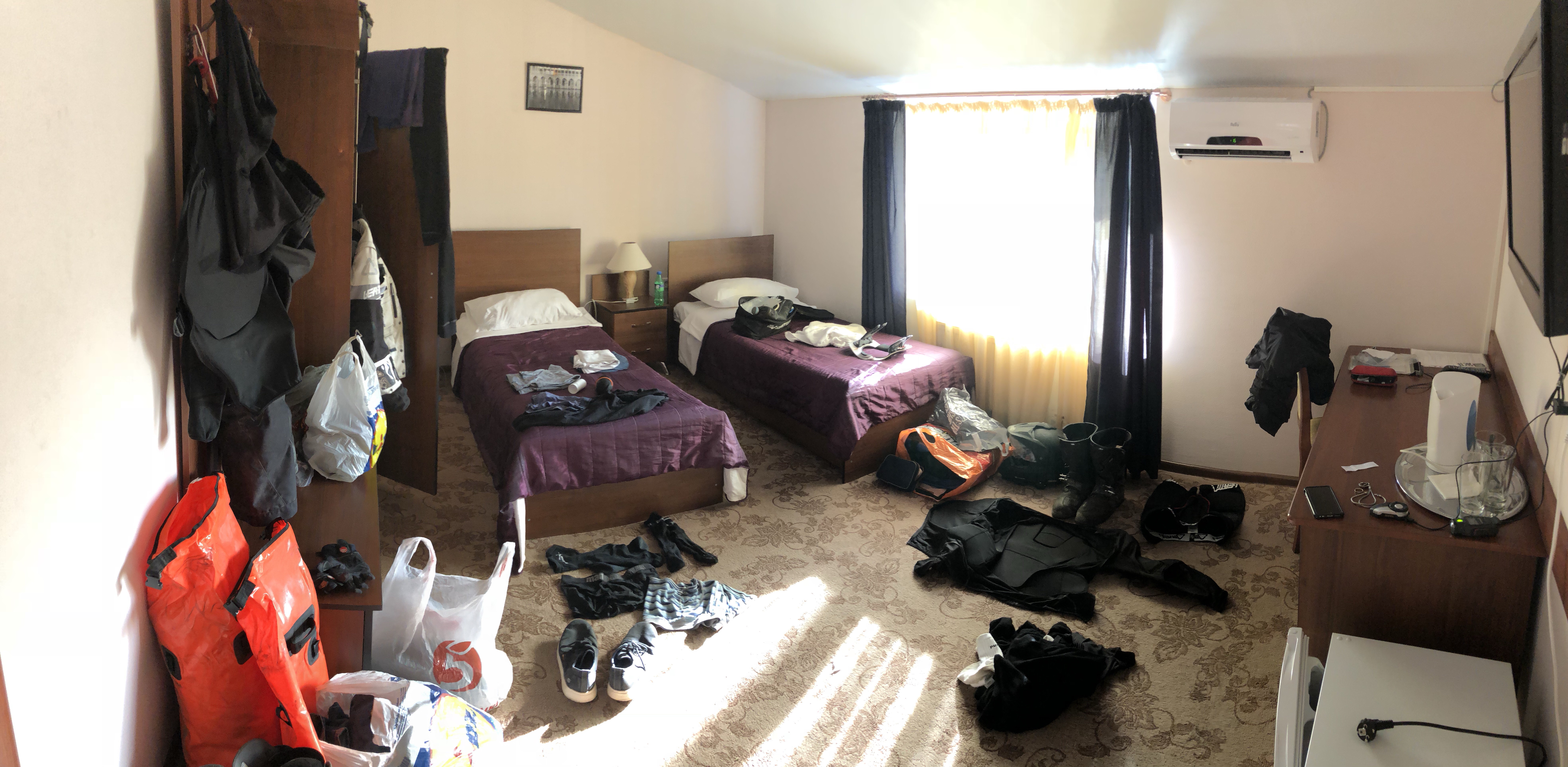 For dinner we found a place on tripadvisor. We took a taxi there and the driver was keen on having conversation but due to lack of common language that did not really work out so well. The restaurant was just splendid! the waiter was doing his best (quite well) to discuss in english and we had nice conversation with him about where we come and where we are going etc. He was surprised, of course. The food was excellent but reasonably prised and the funny thing was that after eating the main course we wanted the bill but would not get one yet. Instead, the waiter treated us with great cake, on the house, since, as he said, we would need the extra energy the vake provided, on our awesome adventure!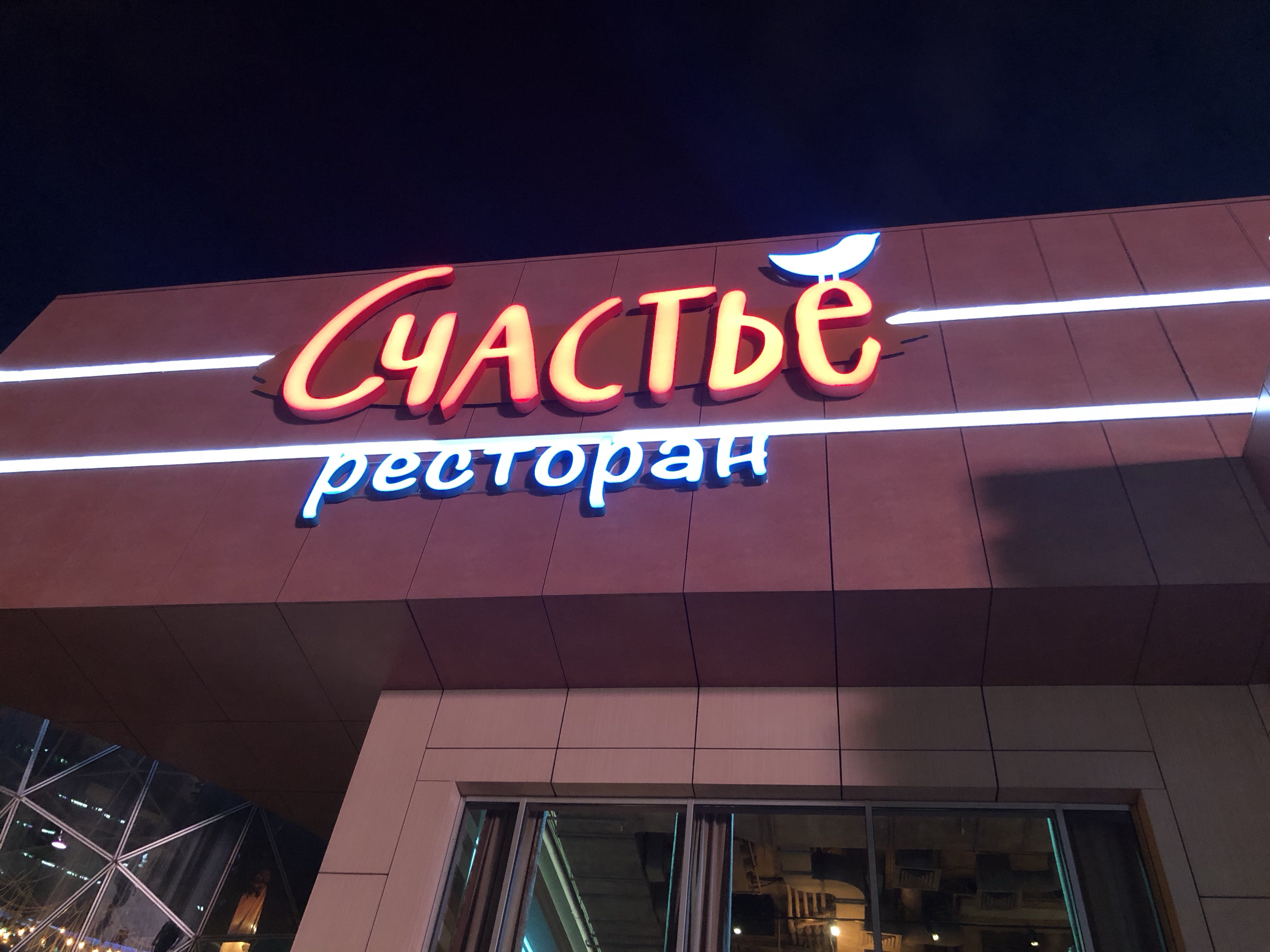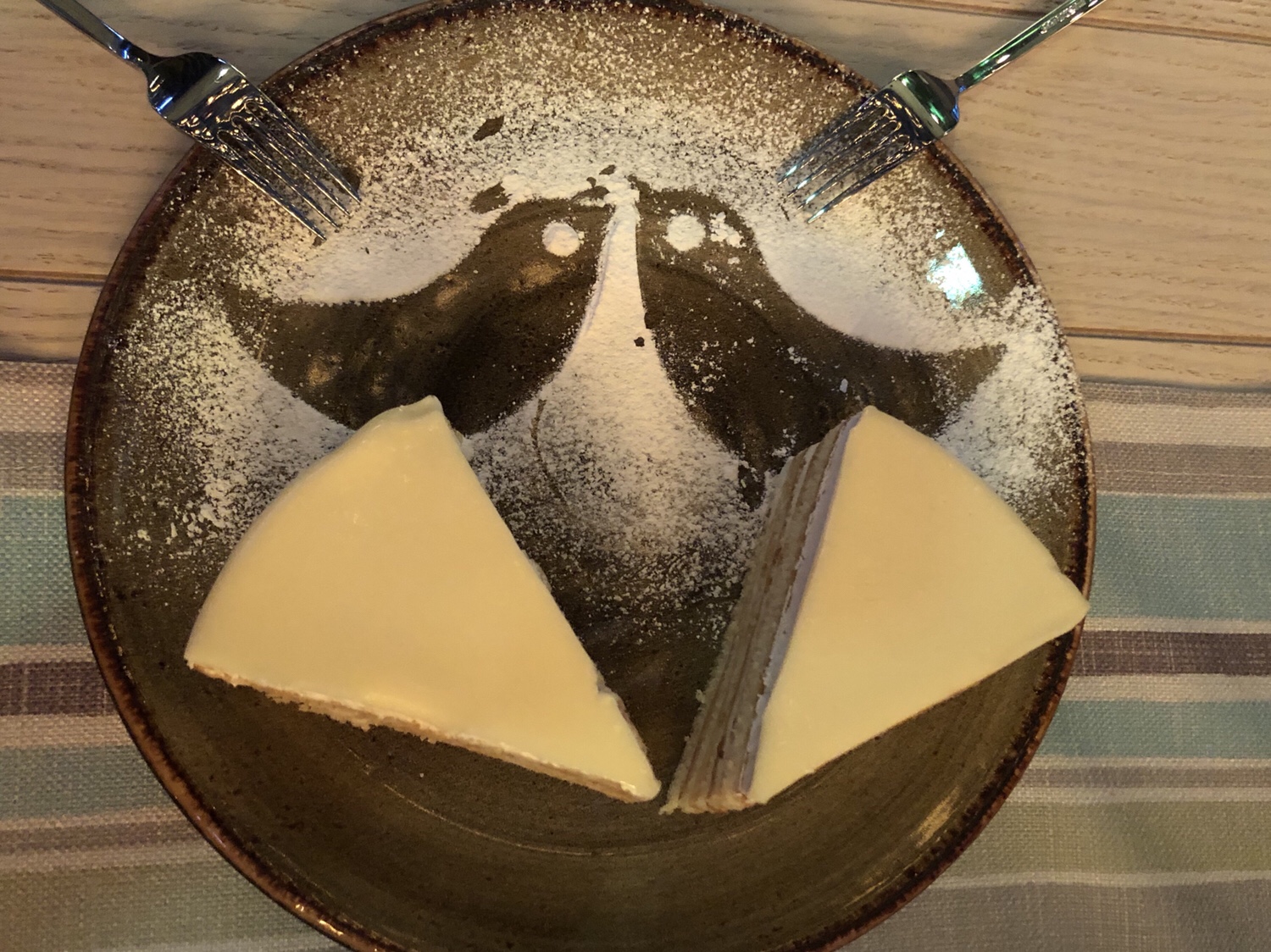 After dinner we took a walk in the city center and it was really nice and clean. Then we just took a taxi using very convenient yandex service.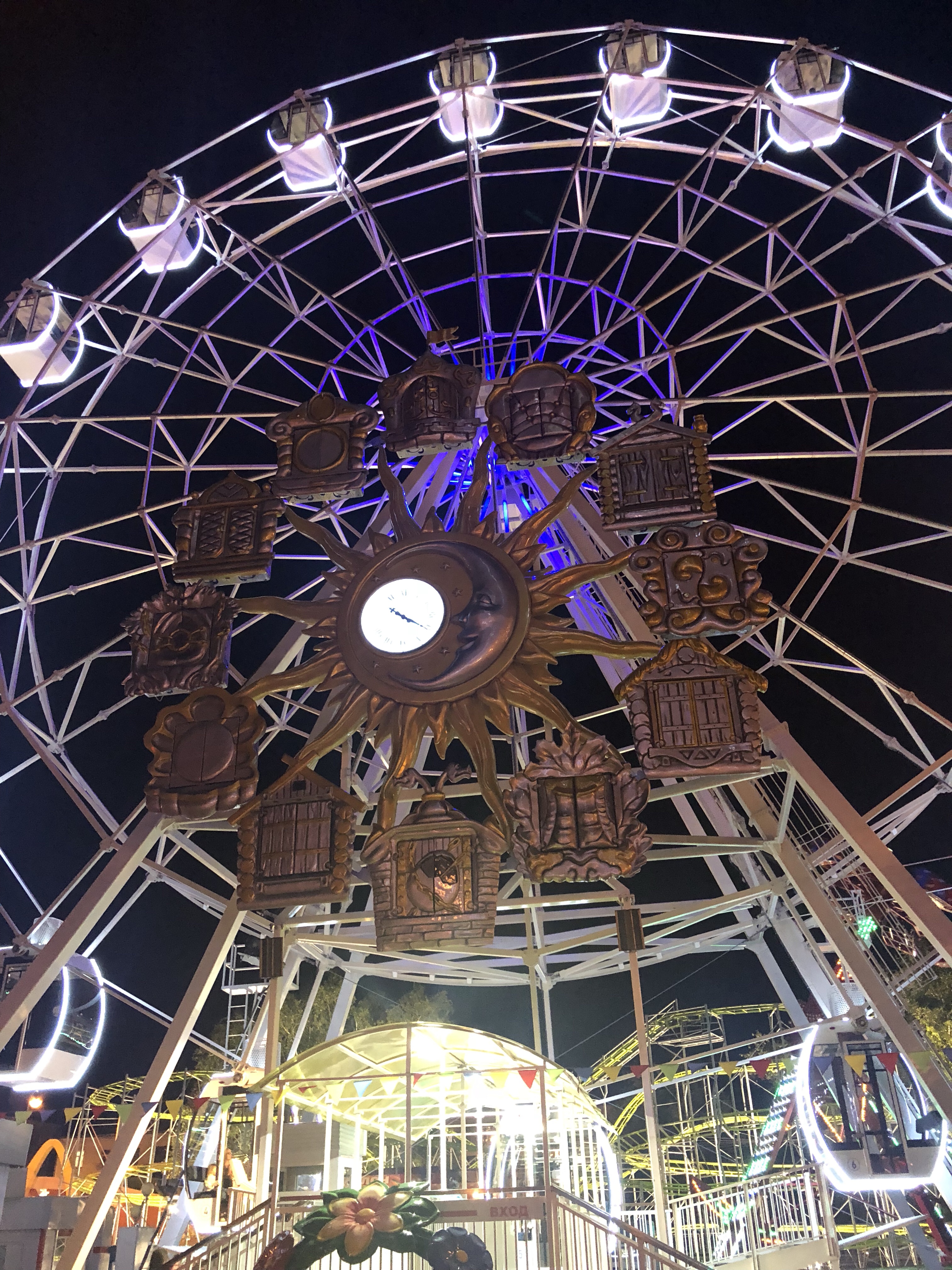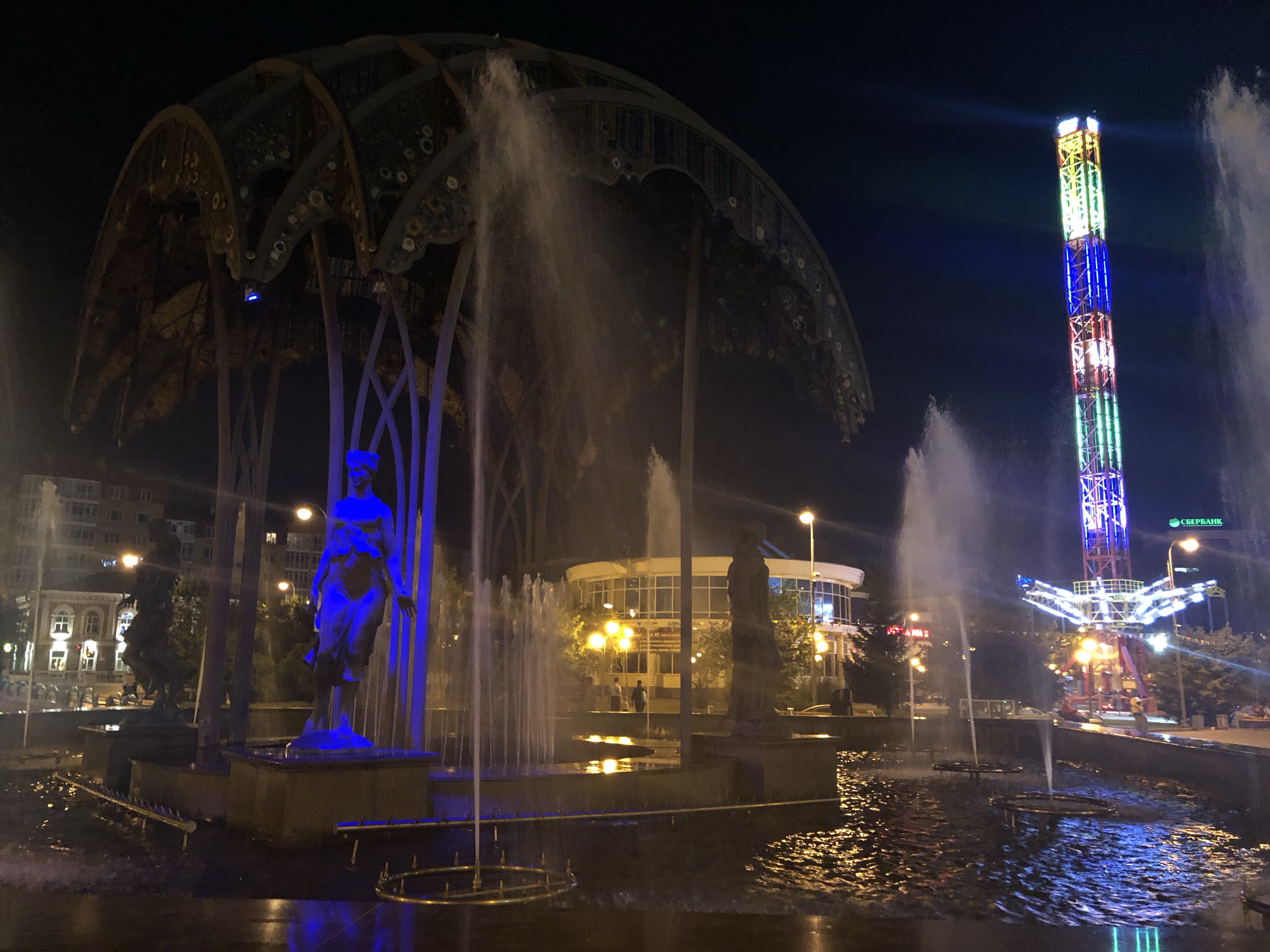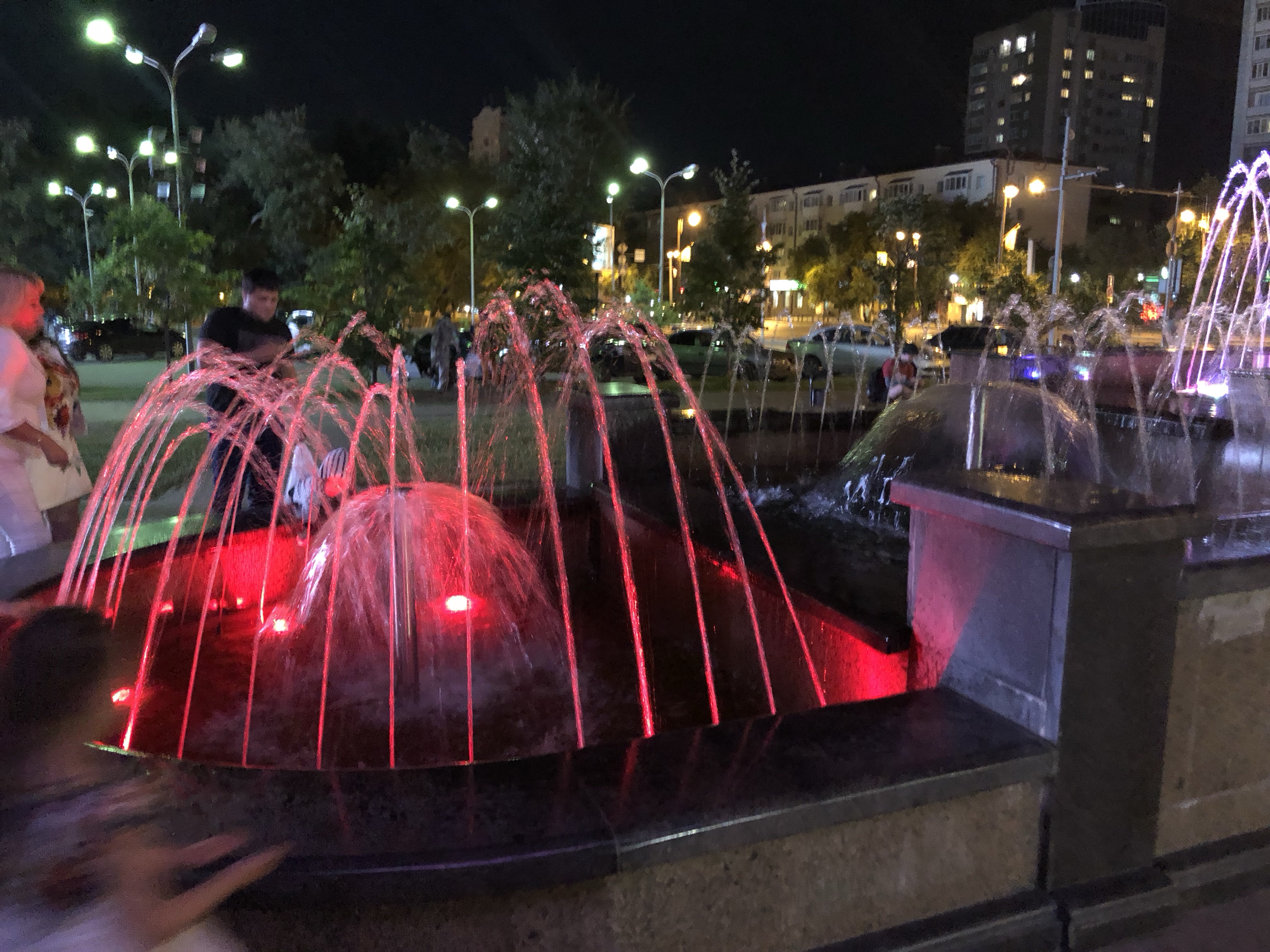 The best part, in addition to the dinner, was the border of continents. Otherwise, the transit mode is still on and we are pushing on to make as much kilometers as possible. And we are getting closer to our destination… Tomorrow we will continue…