Tyumen-Omsk-Tatarsk 830km, 10h
Tatarsk 25000 inhabitants.
The breakfast consisted of bad quality porridge and some tea and nothing else. So it did not really fill our stomachs. We were ready to start riding at 8:15 and even though we were both hungry and thirsty, we had fairly good mood since the weather forecast was looking good for Omsk and Tatarsk.
Our hotel was well located so it was convenient and fast to leave the city and there were not much trafic going the same way as we…totally different case for the other direction. We passed some roadworks and rode about 30 kms before stopping for some food and water. After that we switched into transit mode and let the bikes eat the kilometers. The roads were sometimes excellent with 4 lanes for about 10 kms and sometimes not so good at all. Anyways we moved on fast and that was really important since the plan was to do 830 kilometers during the day.
First refuel at 250kms and due to fast speeds, the tanks were really empty by then. We even made a mistake of buying too little fuel at first and had to buy more. Mika managed to buy diesel on the second time, instead of benzin. We got that sorted out with some laughs…
During the ride the weather had turned to unpredictable and we were even considering wearing the rainsuits. Of course we decided not to, and of course it took only about 20-30kms since we had to wear them due to rain. While we were doing that, someone blasted by on a motorcycle with russian plates, naturally wawing to us.
On the next roadwork we met him and turned out he was from Novosibirsk and now coming back from Krim. He was considering riding all the way back home today, which would mean riding more than 1000kms. Our discussions were cut short due to traffic lights and then we rode with him for about 100kms until he stopped and we continued by ourselves. Sometimes he was leading and sometimes us, anyways the riding style was very similar regardless of the nationality. We stopped in place called Krutinka and since the weather was now good we removed the rain suits.
In Krutinka we refuelled and had lunch. The cafe was not super good looking but food was nice and very cheap. They also had a motel on that place.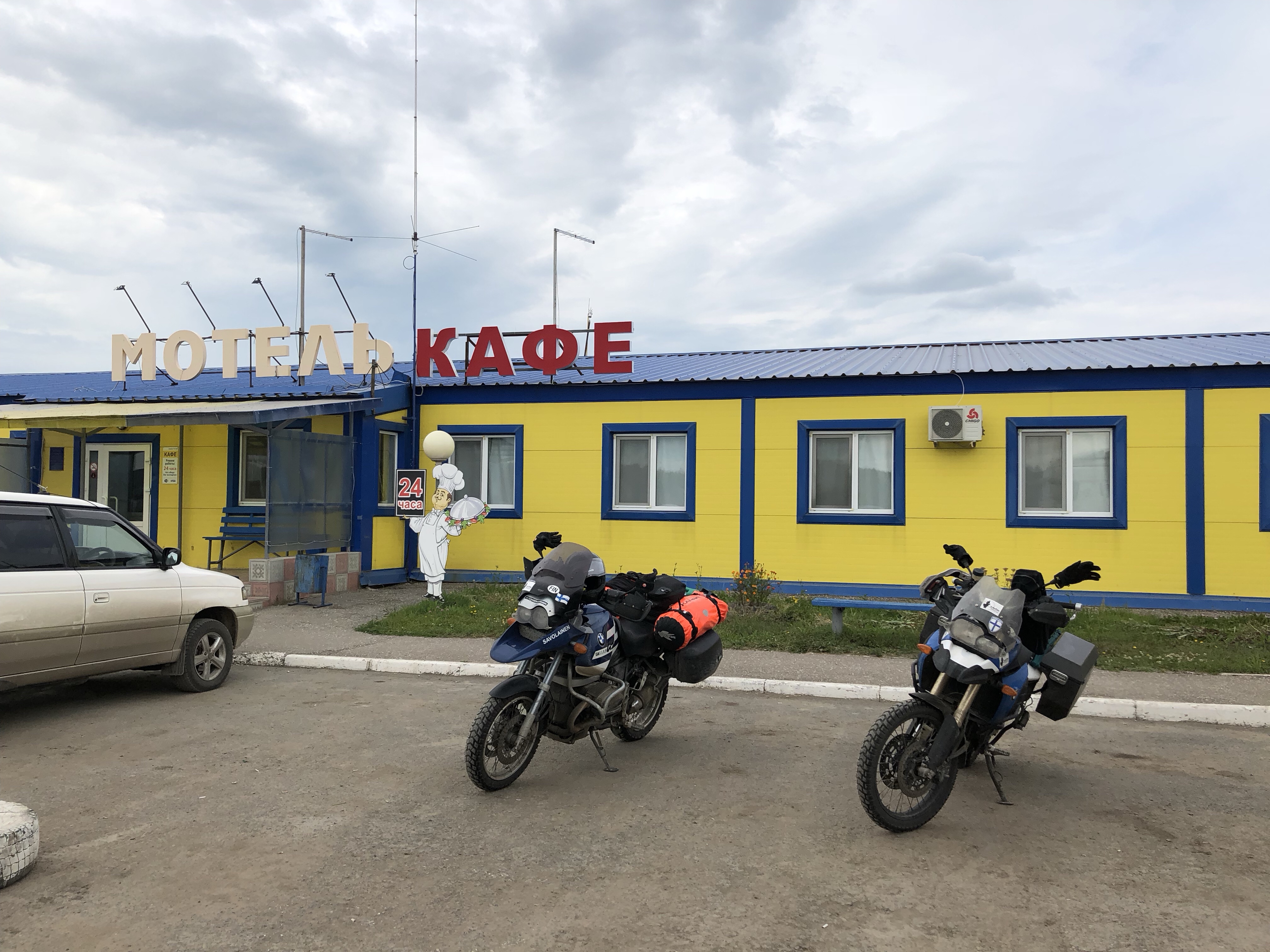 Sami found a "pet" in the toilet…would not want one of those to tag a long. Also he met a local man with his son and explained our route to them. Unfortunately he could not find stickers for the kid.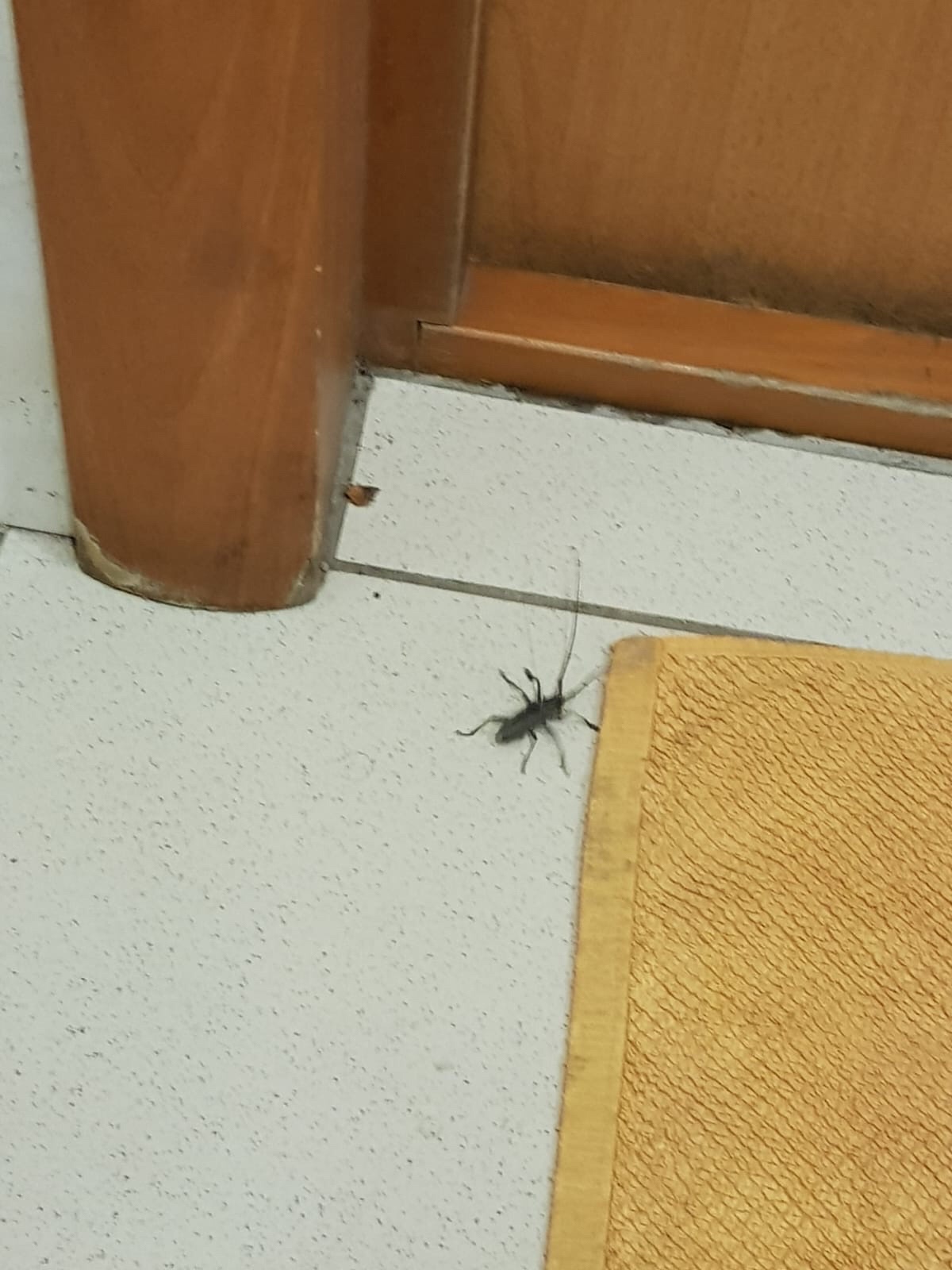 During the lunch our clothes got dry and it was nice to continue on sunny weather. We would need one more refuel since it was 450kms to our destination. Just before the next stop Samis bike started acting up, it swithed engine off couple of times for few seconds…not really nice in the traffic. This problem disappeared after refuelling so hopefully it was just bad gasoline earlier.
On that gas station there were no proper toilets so we moved on and got to Tatarsk according to our original schedule, with 10 hours of total travel time. At Tatarsk we refuelled again, on second try since the fist gas station sold only liquid gas (LPG). Then Sami went to find the hotel and Mika to grocery store for food. Later on Mika found Sami still searching for the hotel and with some help from locals he finally found it.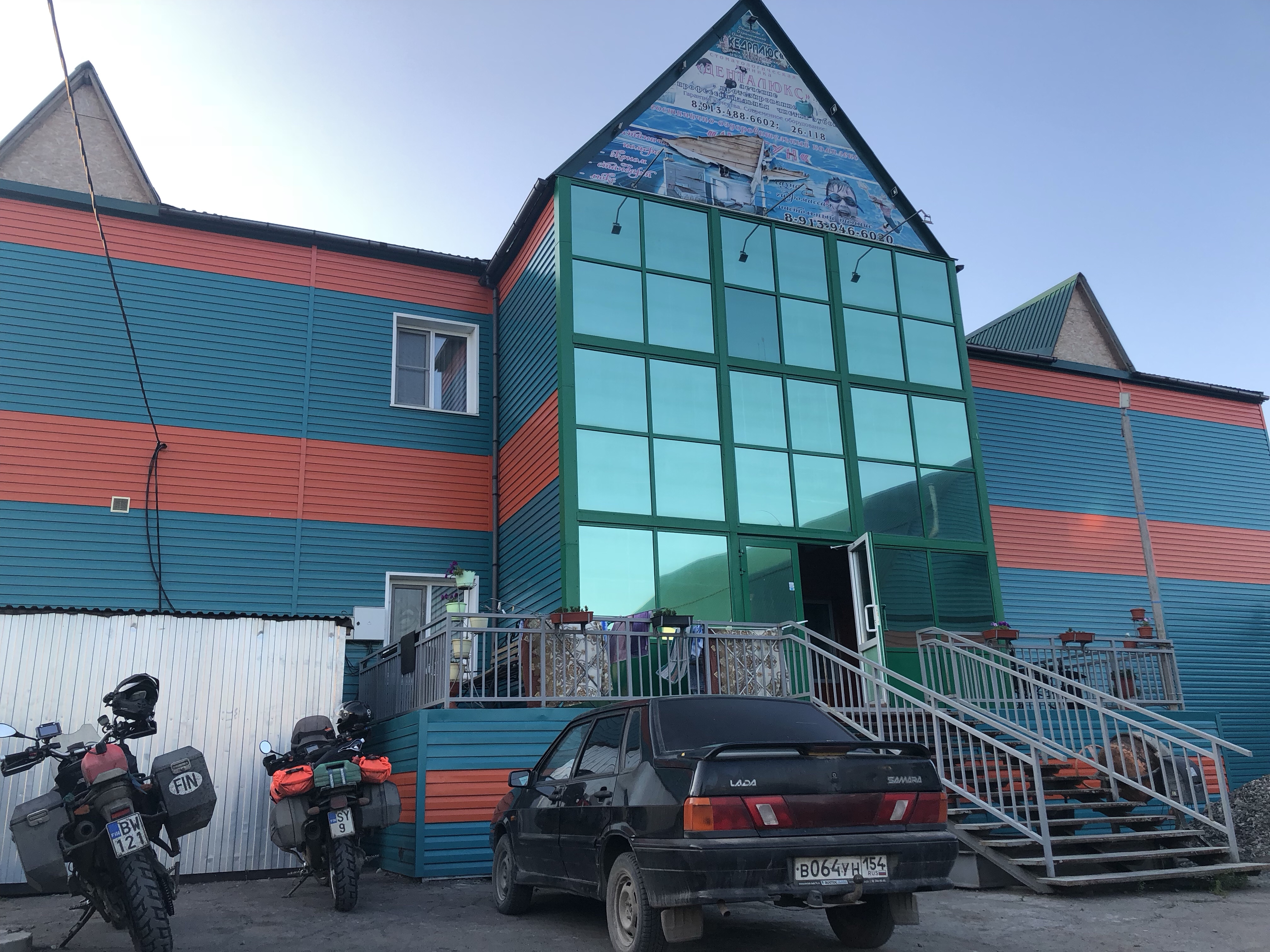 Hotel was quite ok, even though the shower smelled bad and it took very long time till we got hot water.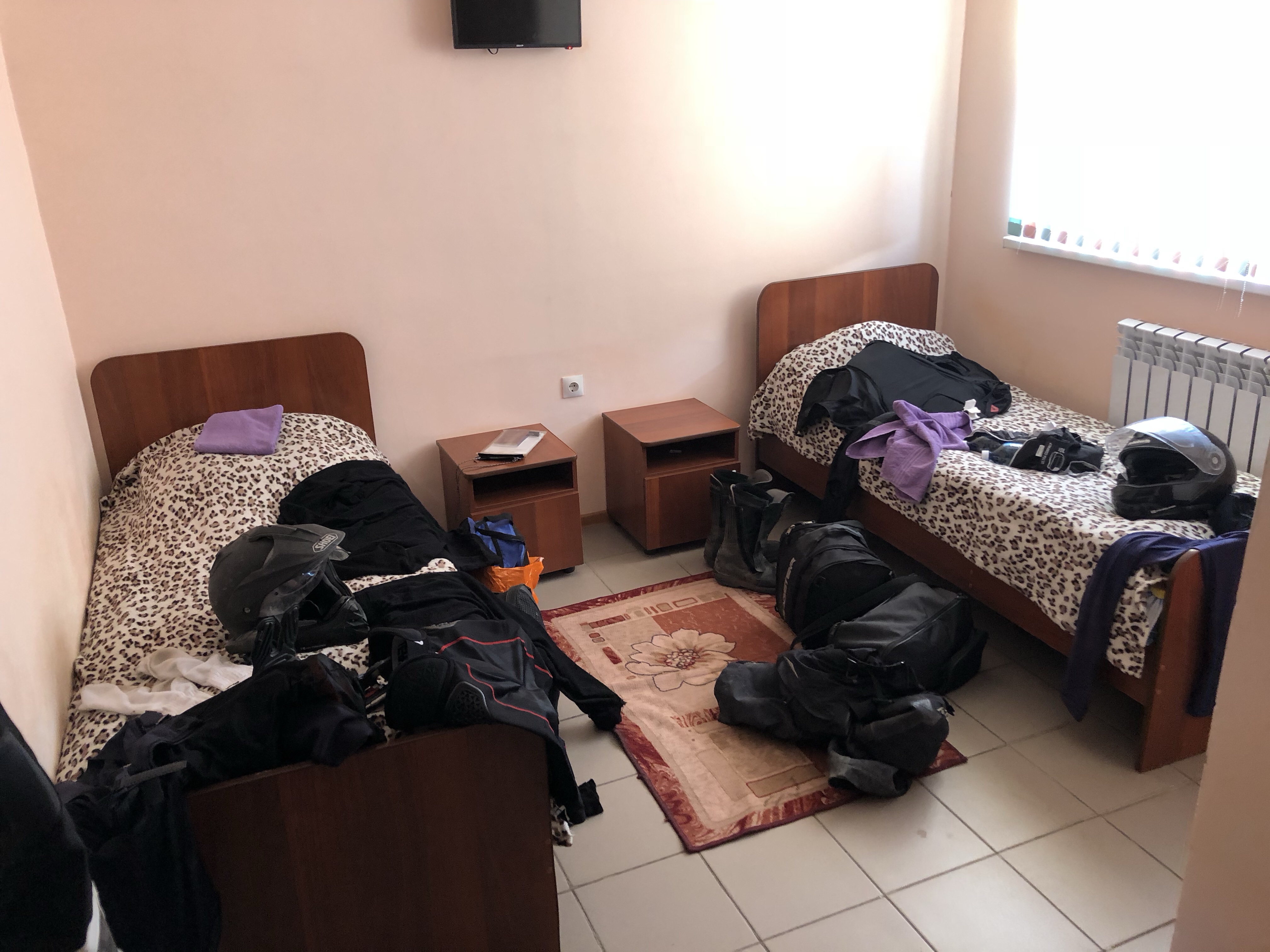 Before dinner we bought some breakfast as that was not available in the hotel. This is the street we walked when going to the store…probably not the main street.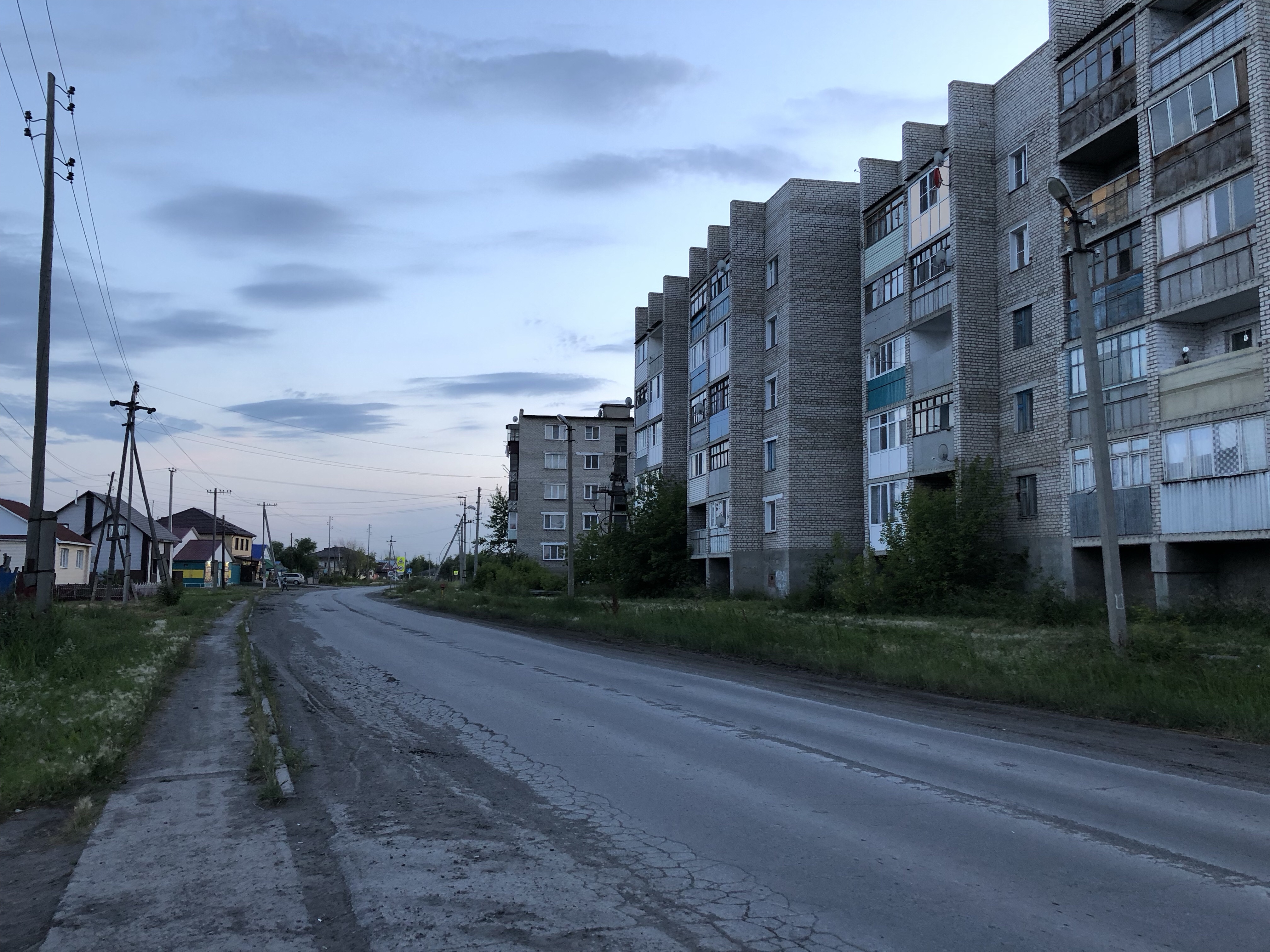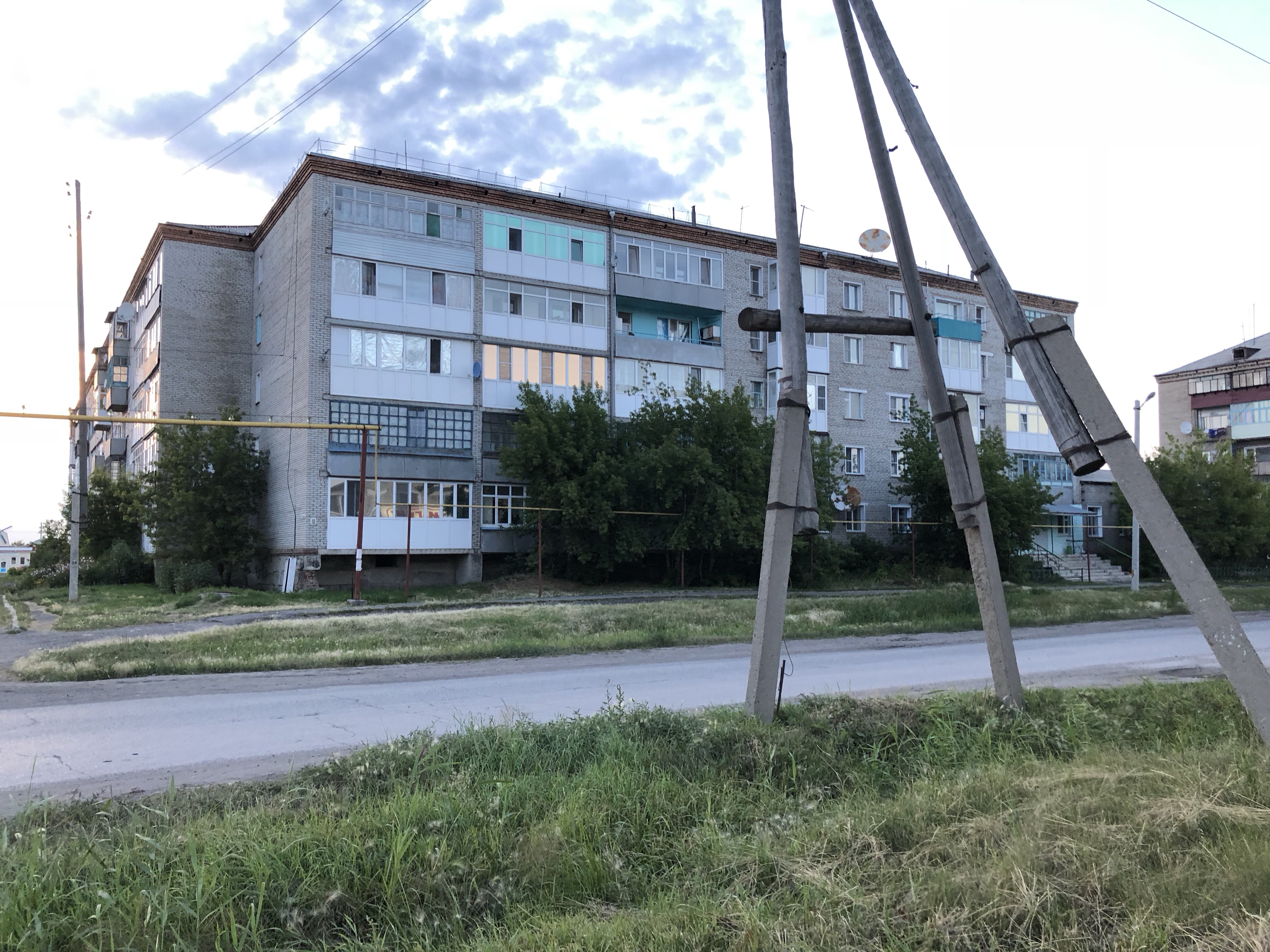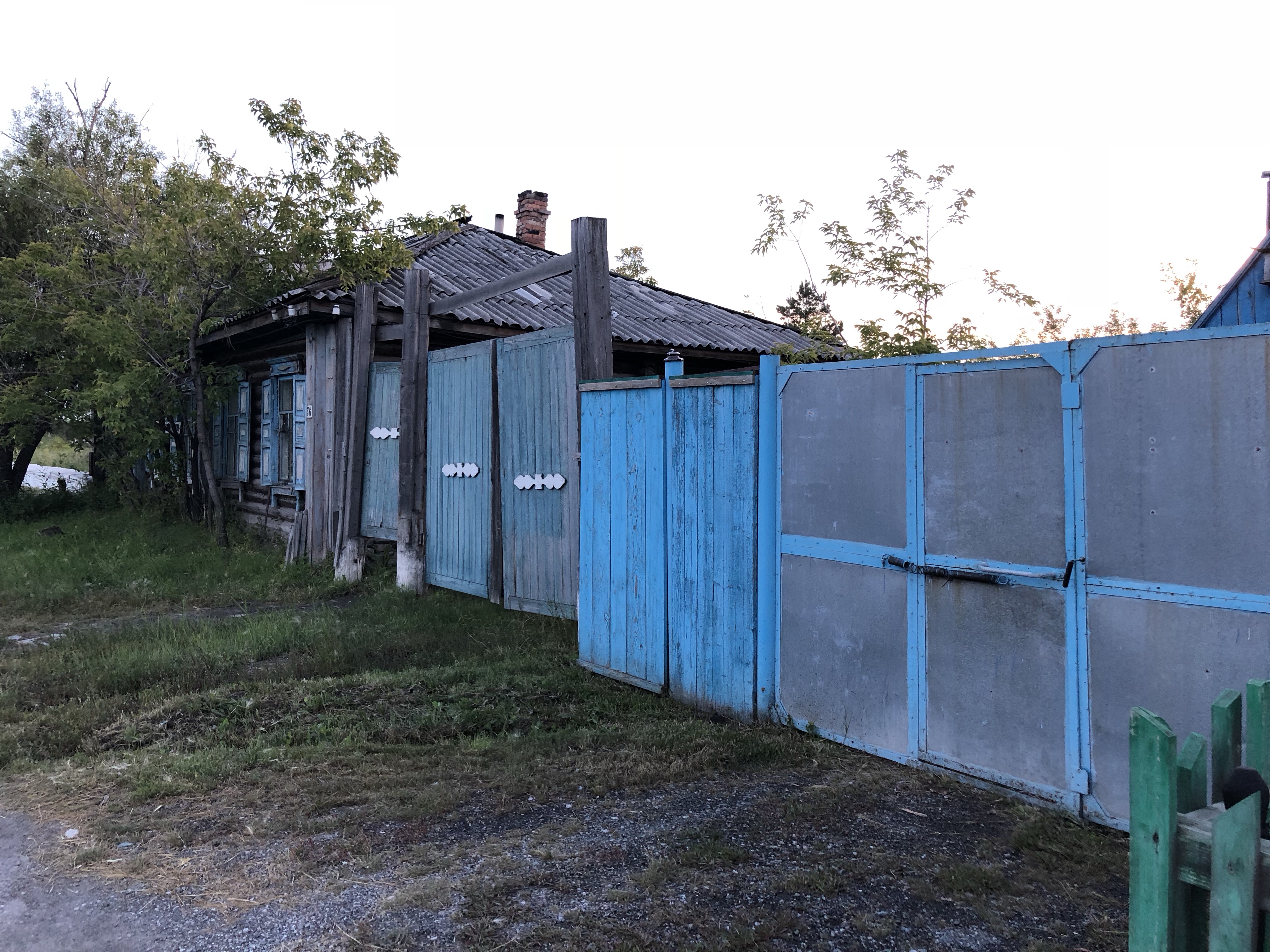 We had asked in the hotel reception about the restaurants and the answer was there are none in the city but some cafes can be found. We found one and when we entered, it seemed closed but there were some persons who told us it is open and food&drinks available. It was a bit odd place and we had reserved feeling about it but actually food turned out to be good. Also two of the persons there came by and we discussed about Altai and our trip. They had both been to Altai and Lake Teletskoye and really recommened going there.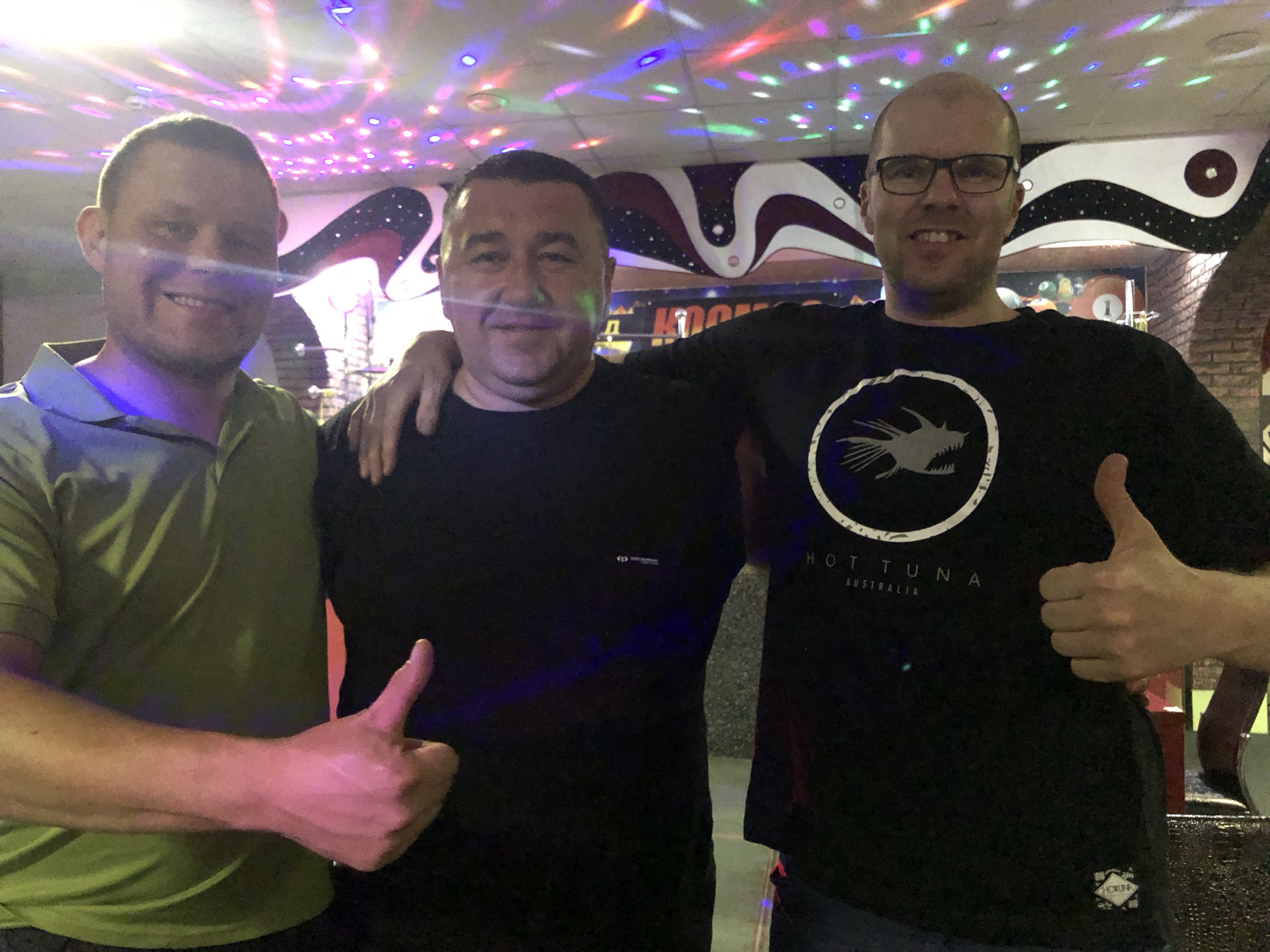 After dinner we just went back to hotel and did some blogging before sleeping.
Overall surprisingly easy day even though the distance was big. Of course doing 10-11 hours day in day out is not too easy. Tomorrow we will reach Barnaul and finally meet the guys there, we only know them from internet.
Still going strong!