Krasnoshchekovo-Semey 300km, 5,5h
Semey 300000 inhabitants.
We got a heavy, tasty breakfast which included also inner parts of the bee nest with honey! Soon were ready go, only first we posed with the owner of the place and her daughter. We also got tee and honey as present from them. We started engines at 9.30am in good weather but a bit low temps still.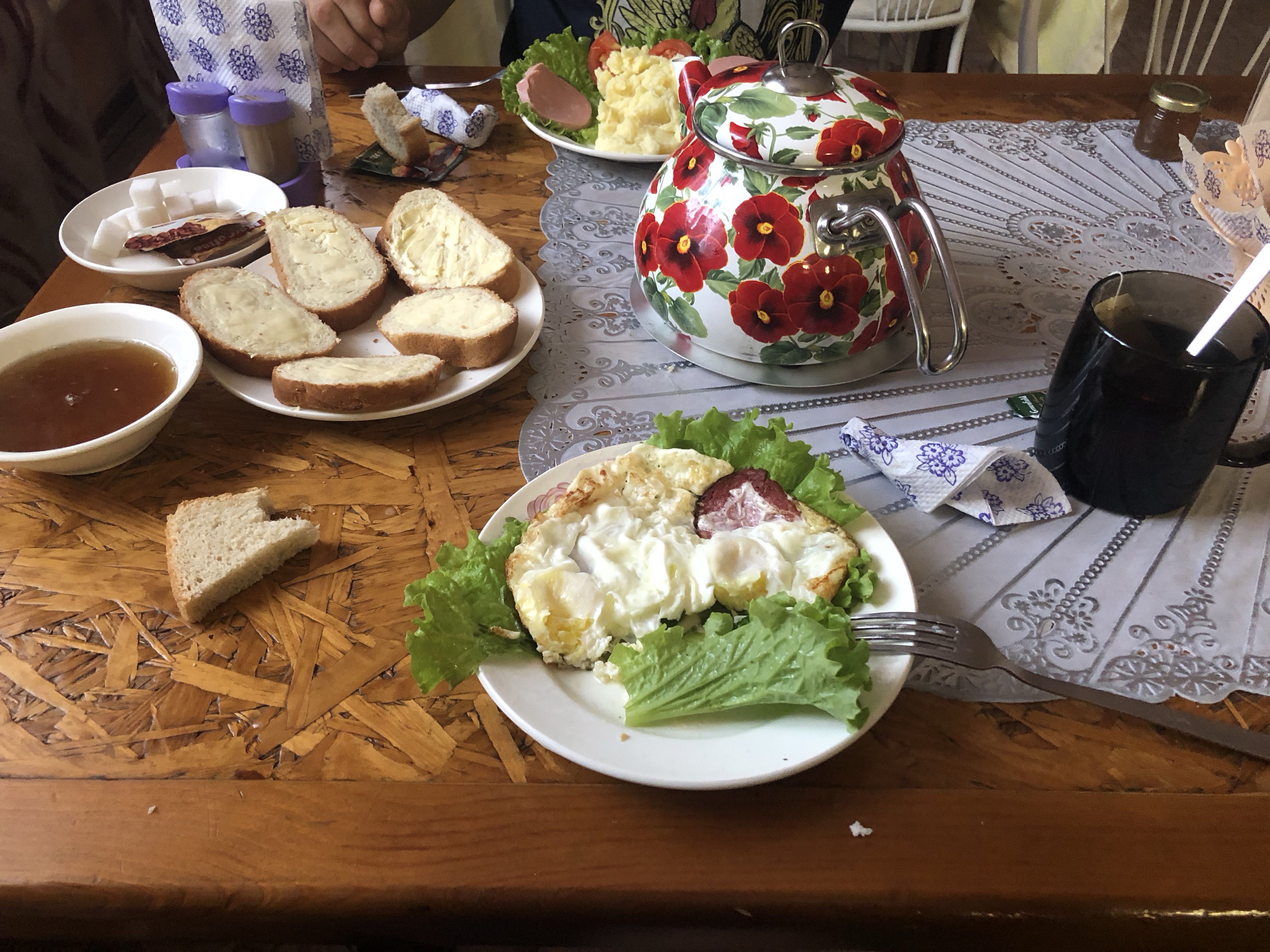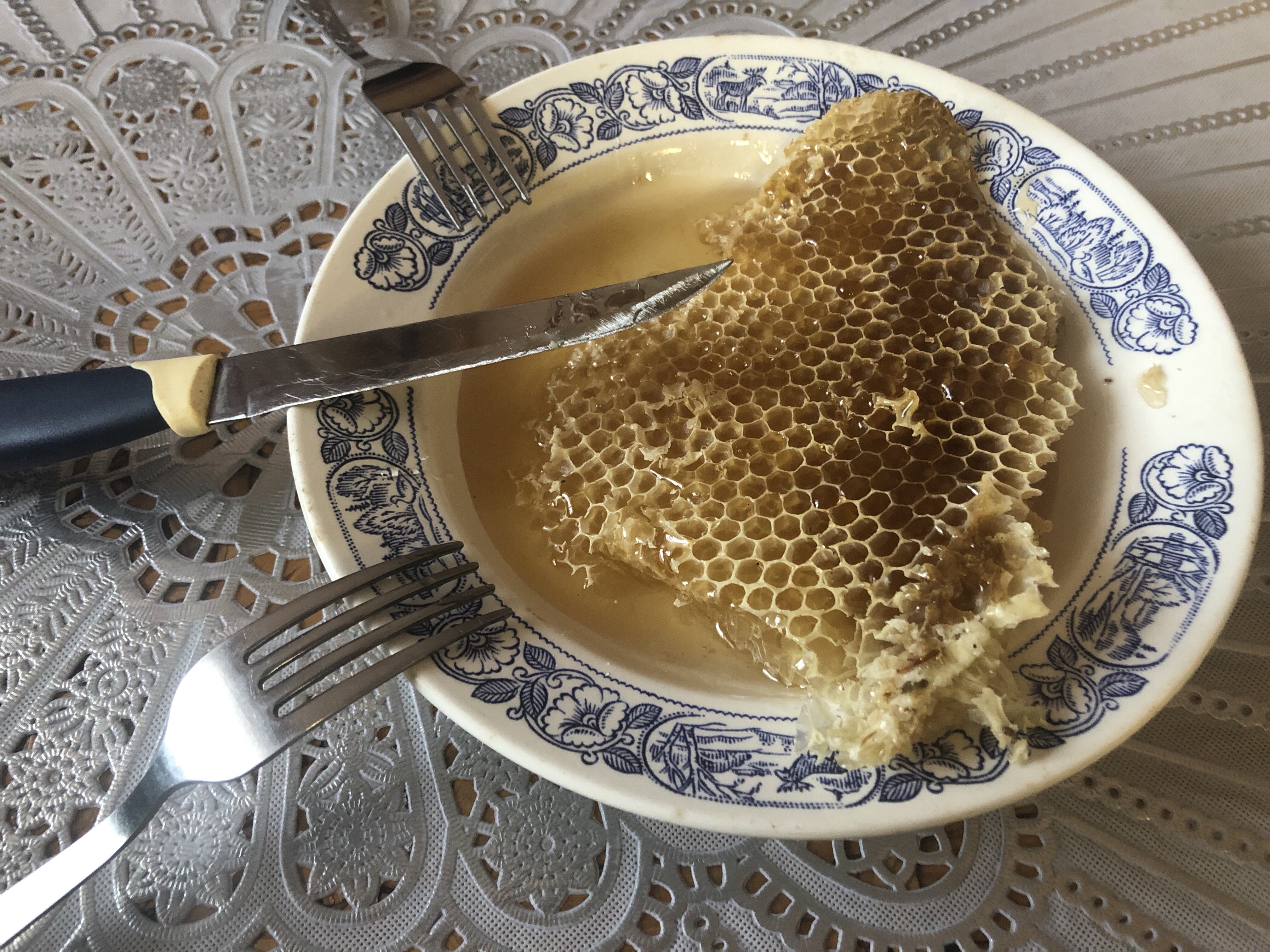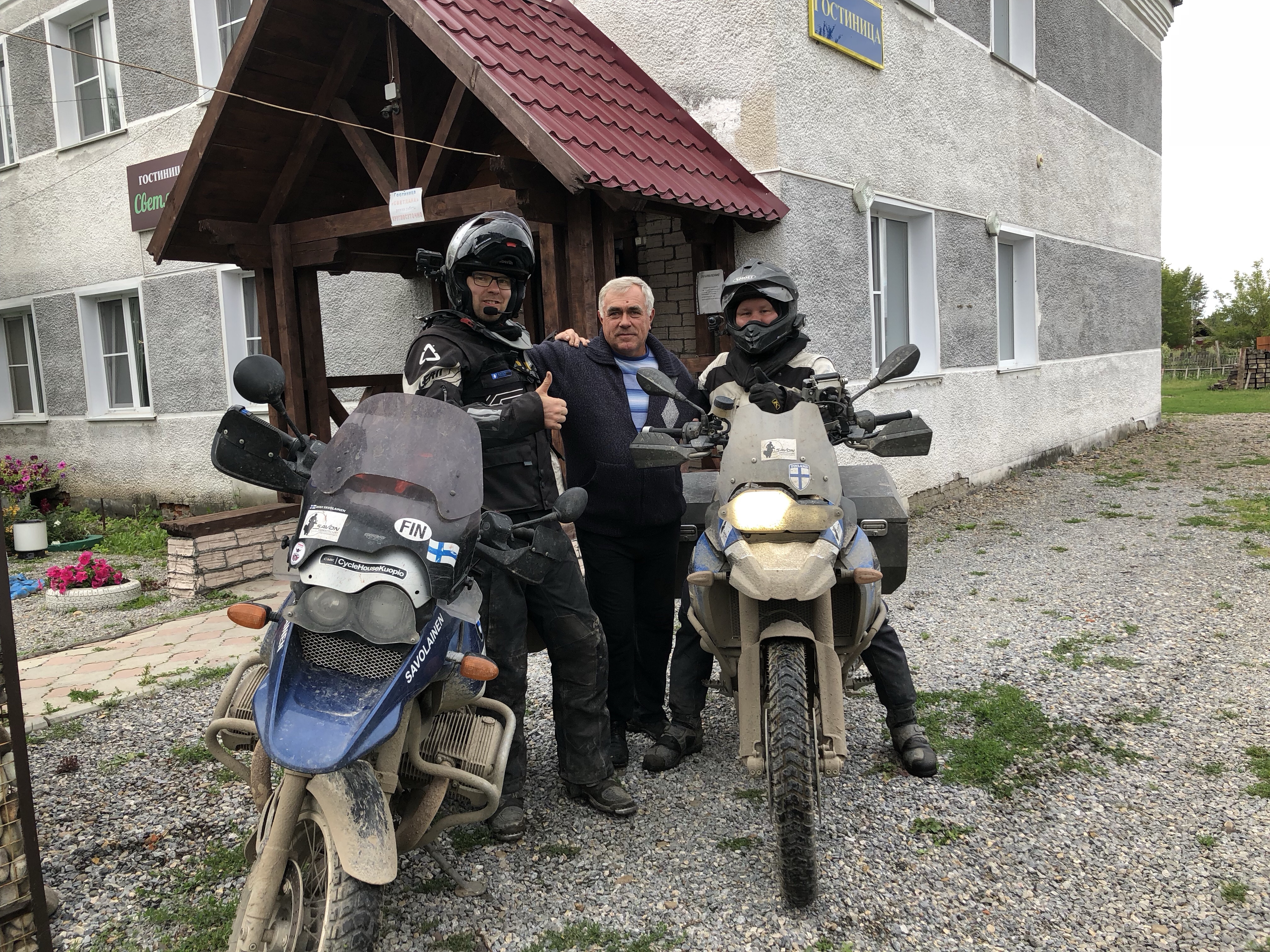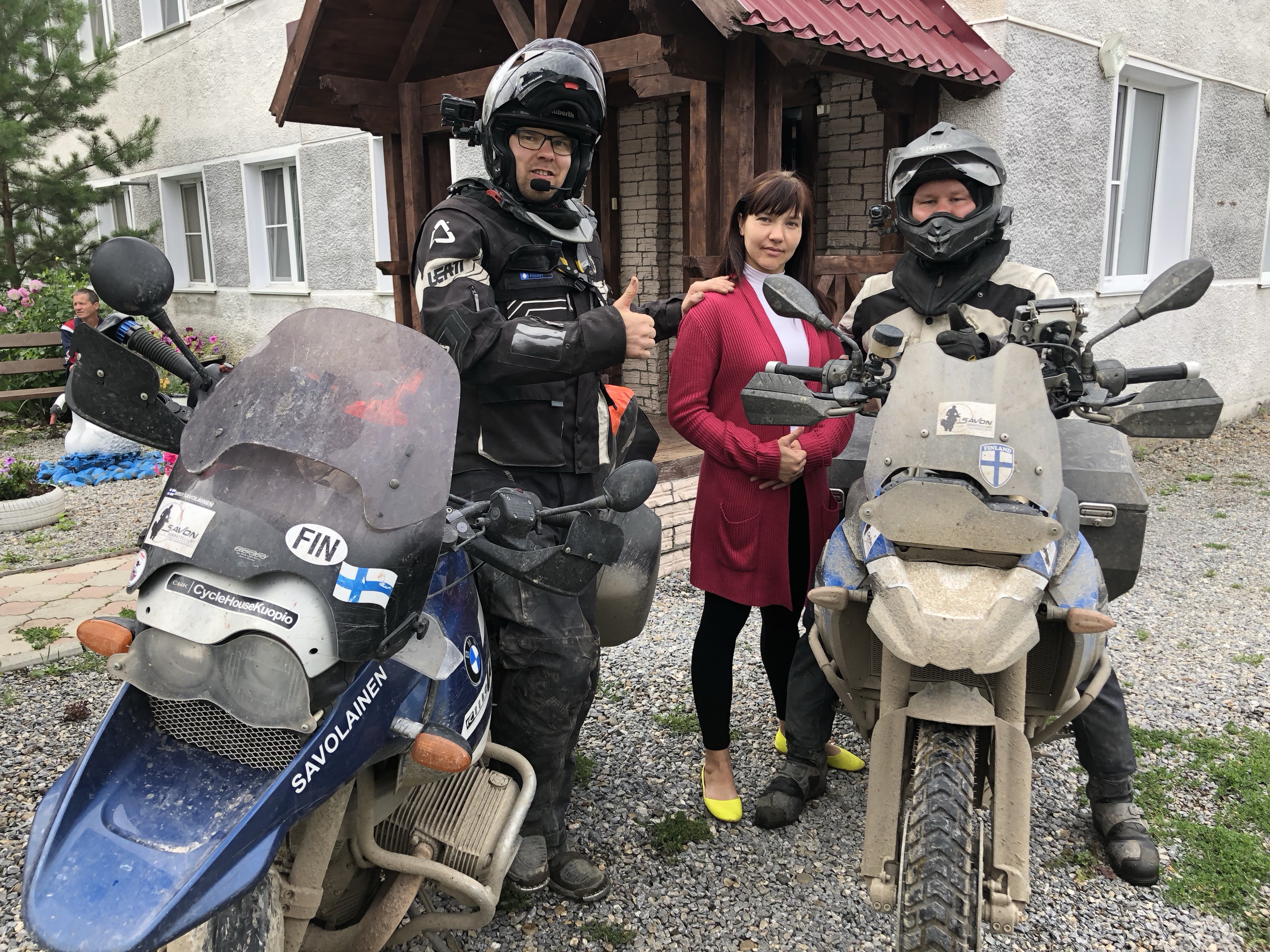 We rode pretty fast to Rubtsovsk, 150kms, on alternating roads. Quite a lot of ruts that especially Mika had to pay attention to and try to avoid due to suspension problems. In the city we fuelled the bikes and noticed that the rest shock on Mika bike was leaking oil heavily. And he could feel that when riding, the bike was unstable.
We also noticed that someone in Semey had seen our request for help in VK, great! Tolik had seen the message and replied to Mika. Sami called to Tolik and we agreed to contact him again after crossing the border to Kazakhstan, he would meet us at the Semey city border. That was super news, we would have local help! We continued to the border with positive feelings.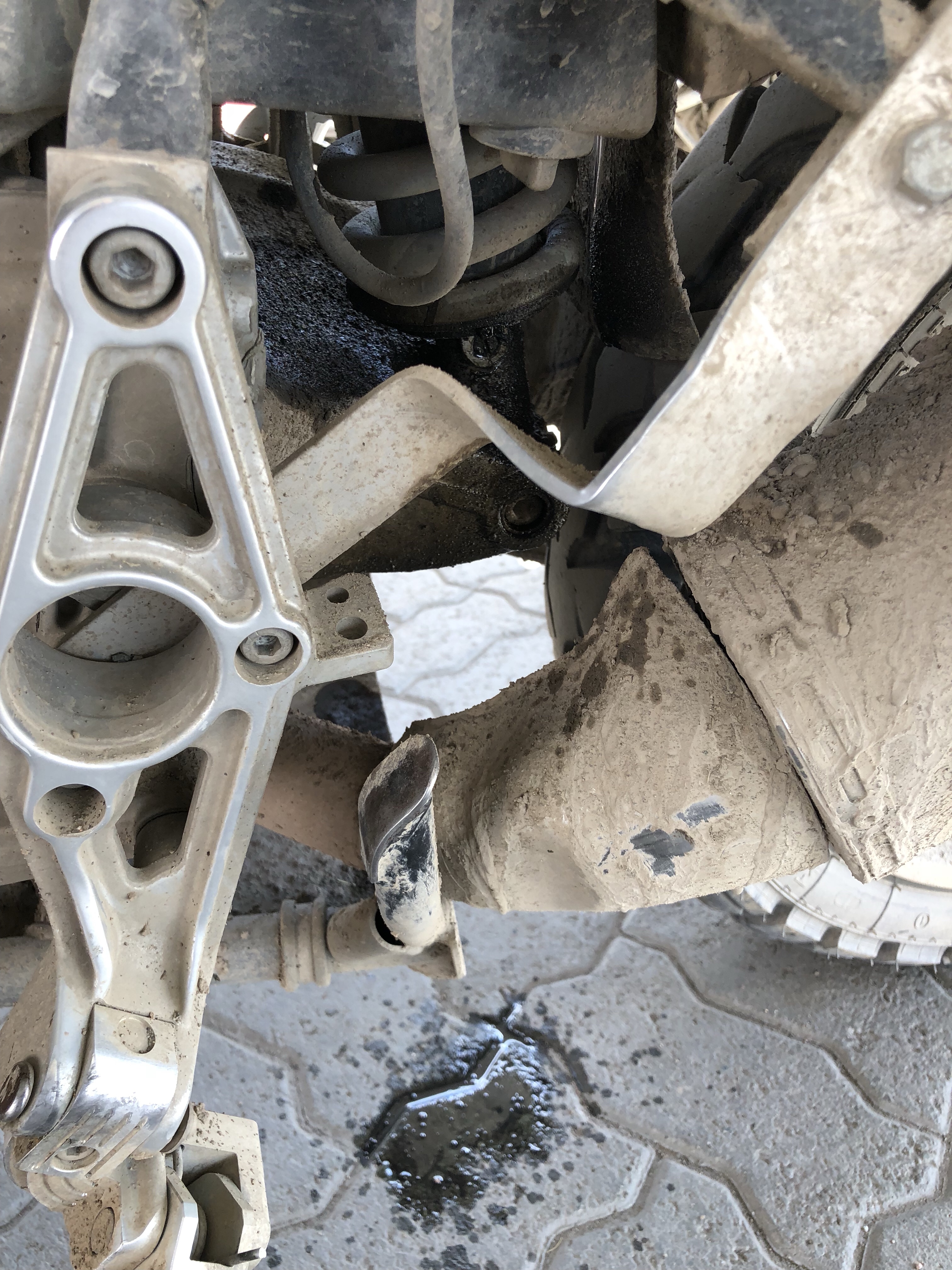 The border station was on a side of the road, would actually have been easy to miss it. We stopped at the gate for short wait and then were allowed in. It took about an hour overall at the border. On Russian side there was young officer, speaking good English, who had worked on RUS-FIN border in Svetogorsk.
Soon after the border Sami called Tolik that we would arrive in an hour. And when we reached Semey, on time after riding on good roada, he was waiting for us and waived happily. Short introductions, status check of problems and then we continued to the city following Toliks car.
We arrived to a motorcycle shop where we met some more locals trying to help. We exchanged stickers and while waiting for someone to arrive Sami, accompanied by Tolik, went to buy couple of local SIM cards with internet access.
We had three options for repairing the bike: repair current shock absorber, buy new one or add some rubber elements in the spring to dampen the hits. New was not really an option since that would need to be ordered and delivery would take many days or even weeks.
One thing we noticed was that also final drive was leaking some oil. That was due to shock absorber not working properly, that caused the pressure to increase in final drive and some oil leaking out. That oil caused the rear brake to not hold well.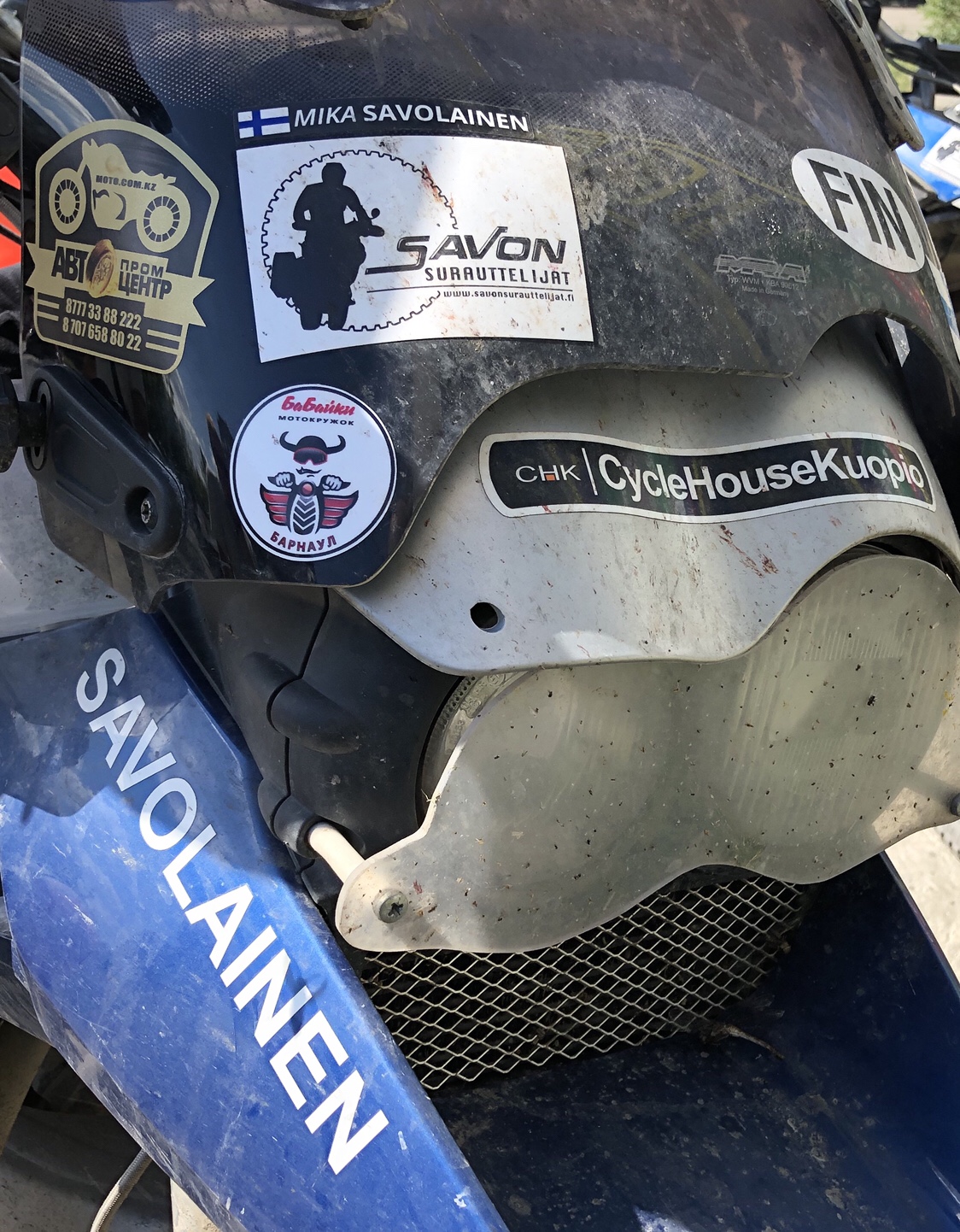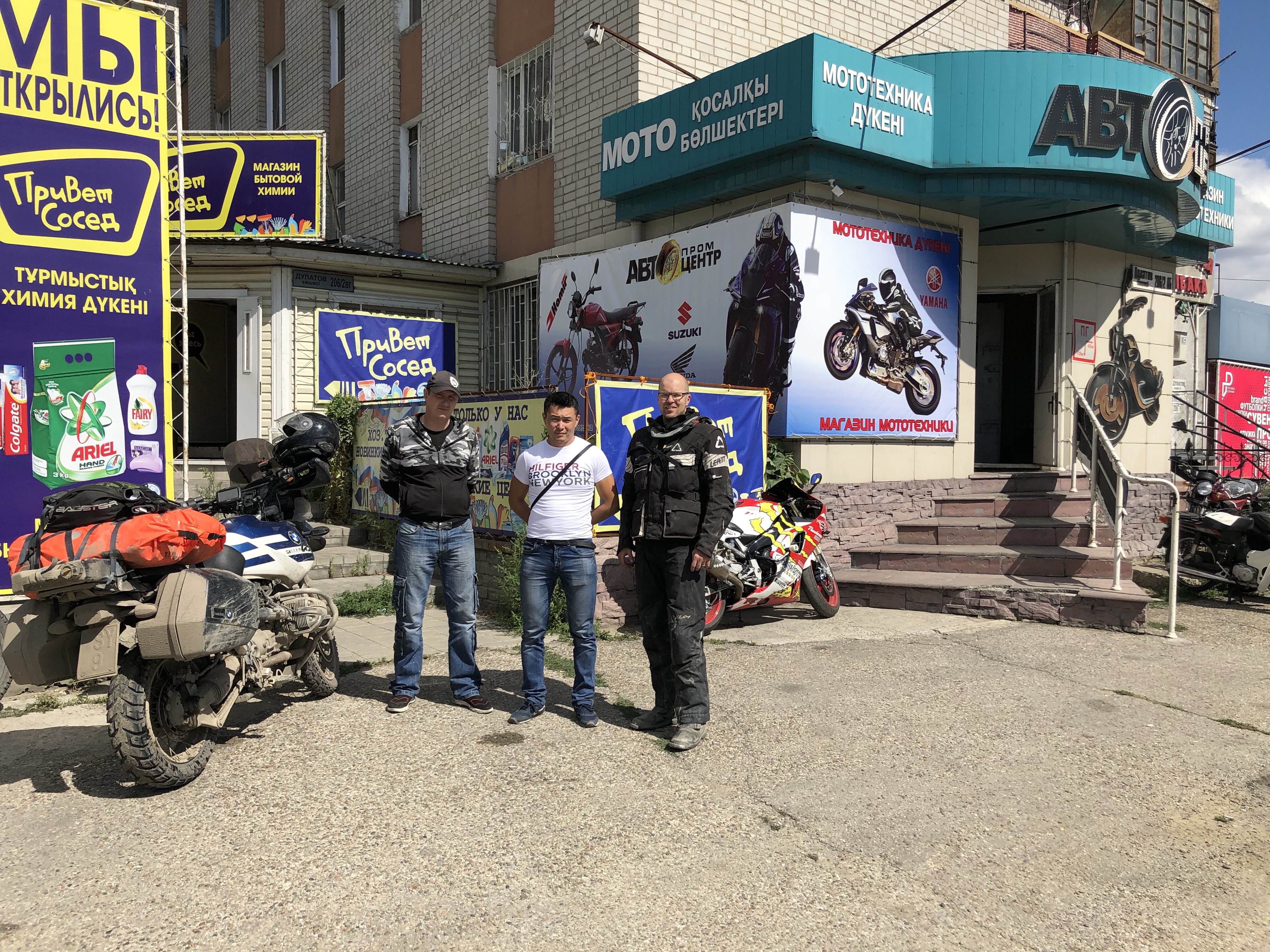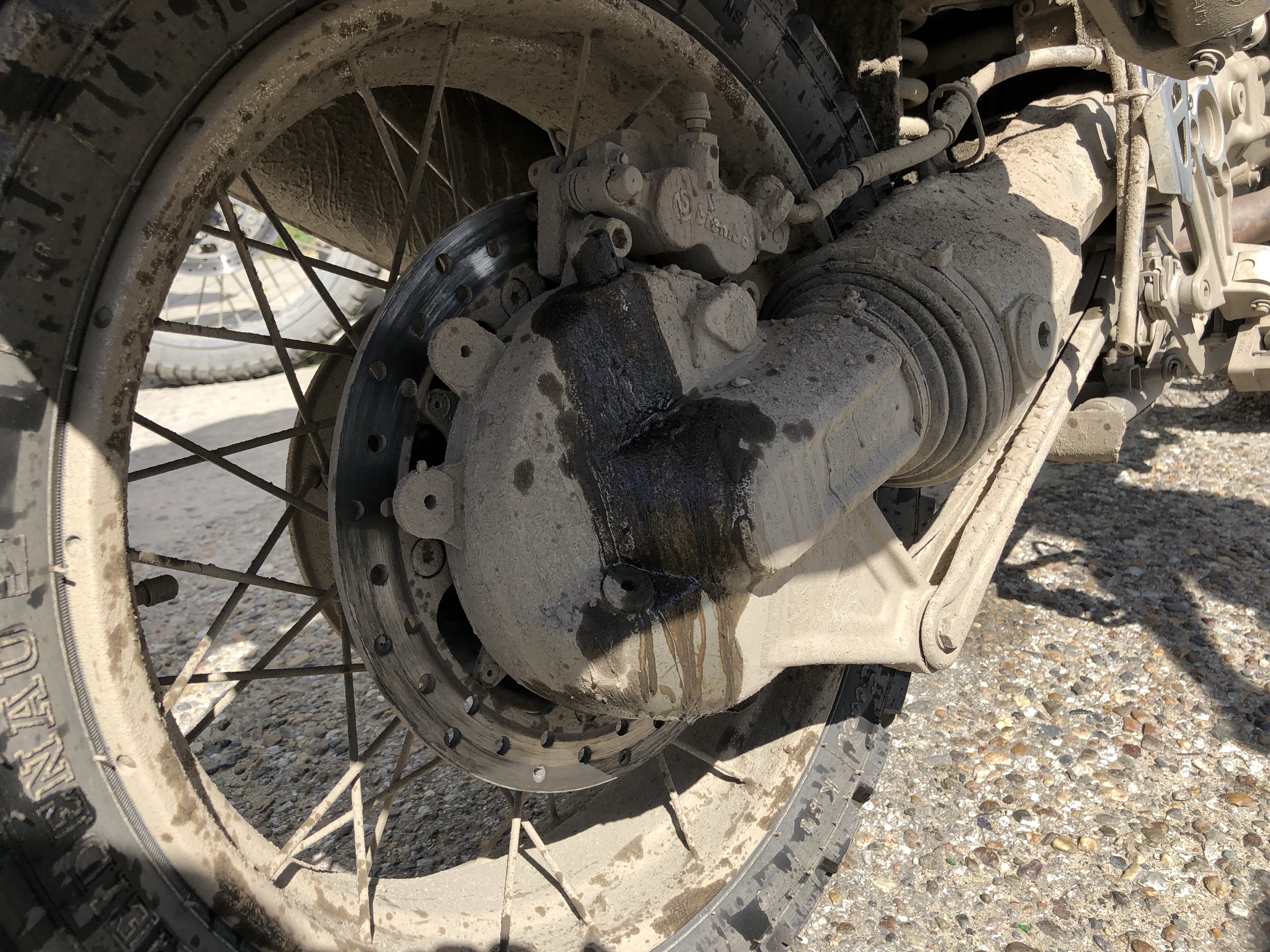 Buying the SIM cards appeared to be a bit more complex process than you would think. First you choose the type of the card and tariff etc. Then you go to a automat where you pay the card using the phone number of the SIM. To do that you need cash and as Sami did not have that, one more stop at bankomat. When all this is done, then back to square one and you get the cards.
After Tolik and Sami came back we tried to figure out what to do with the bike. Decision was to go to Sergeys carage. There Mika removed the shock absorber from the bike and Sergey started the investigations.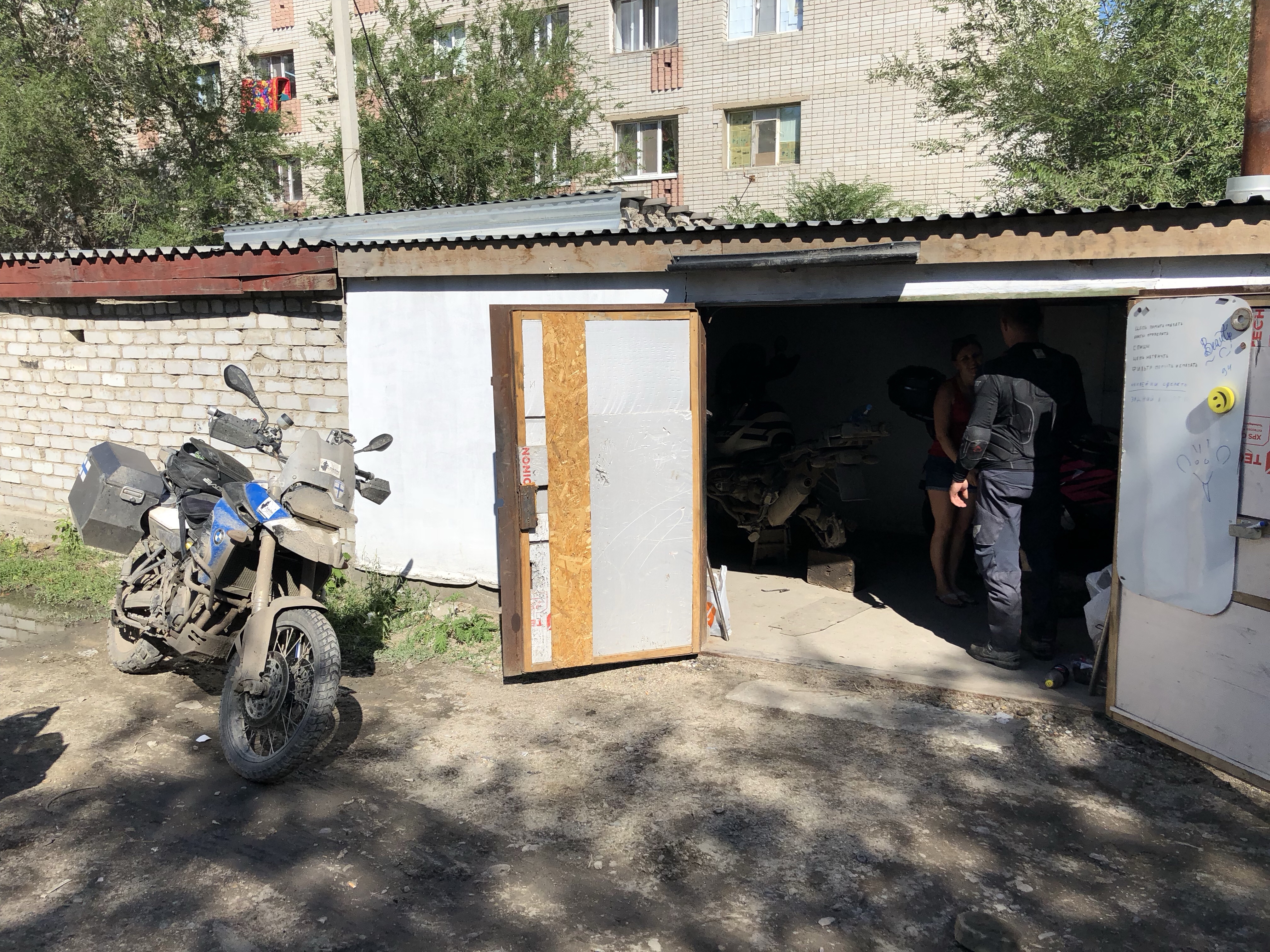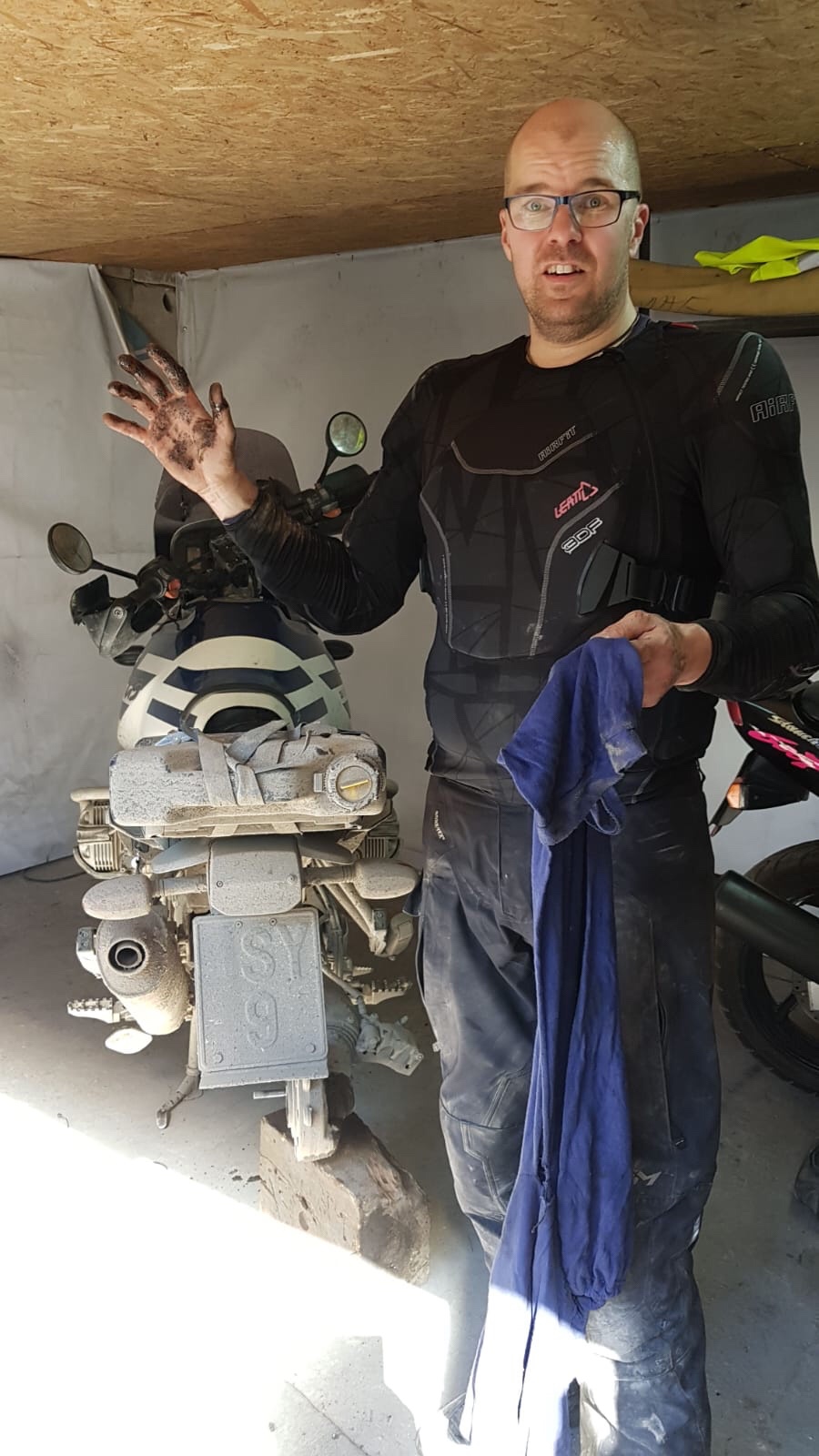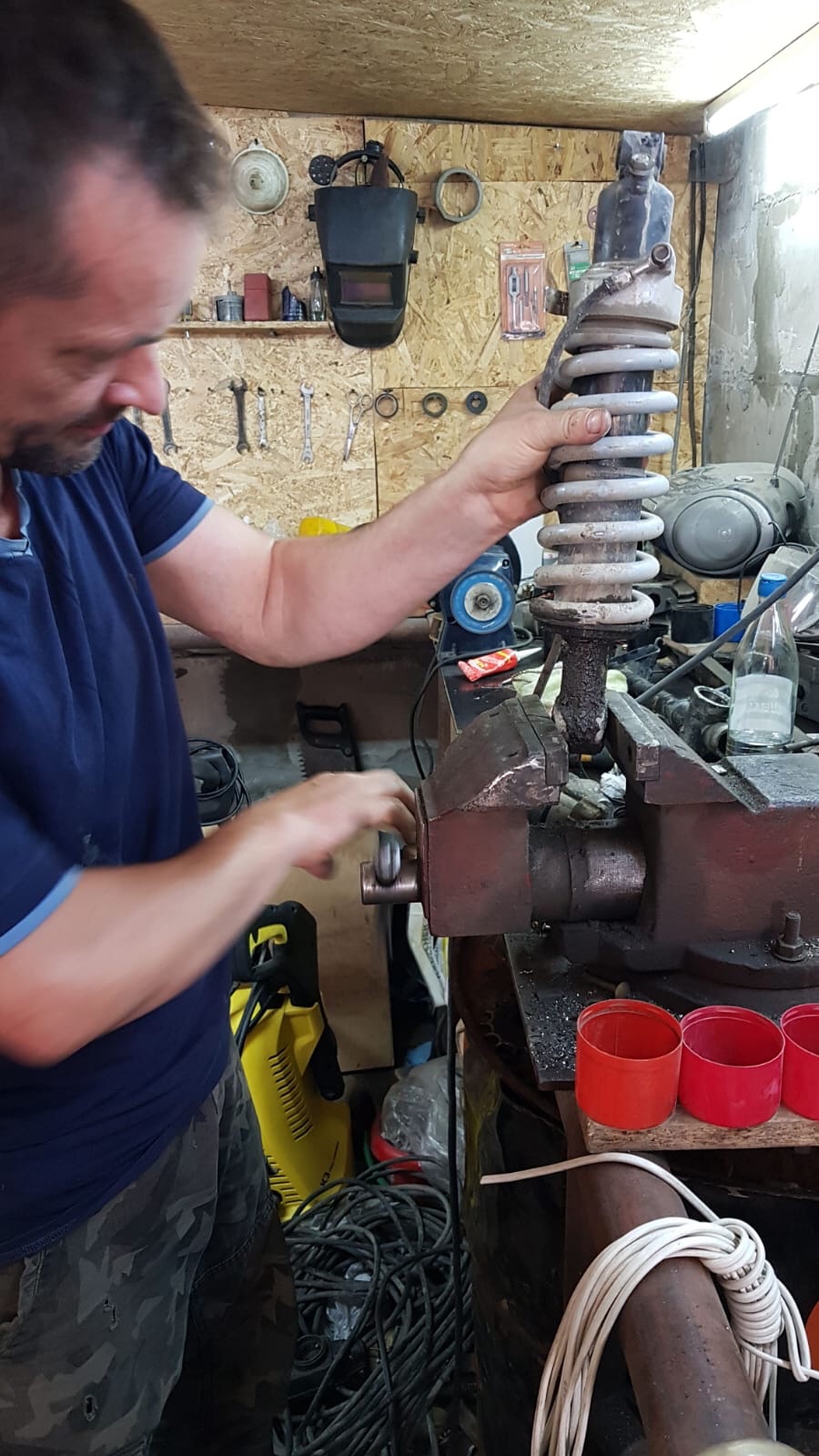 Meanwhile Sergeys wife Olga organized us a room at hotel nearby. She also offered us an option to stay at their home but we were happy with the hotel option.
We went to the hotel and we agreed to come back after two hours when Sergey is back from birthday party. Quick shower and then down stairs to a cafe for dinner.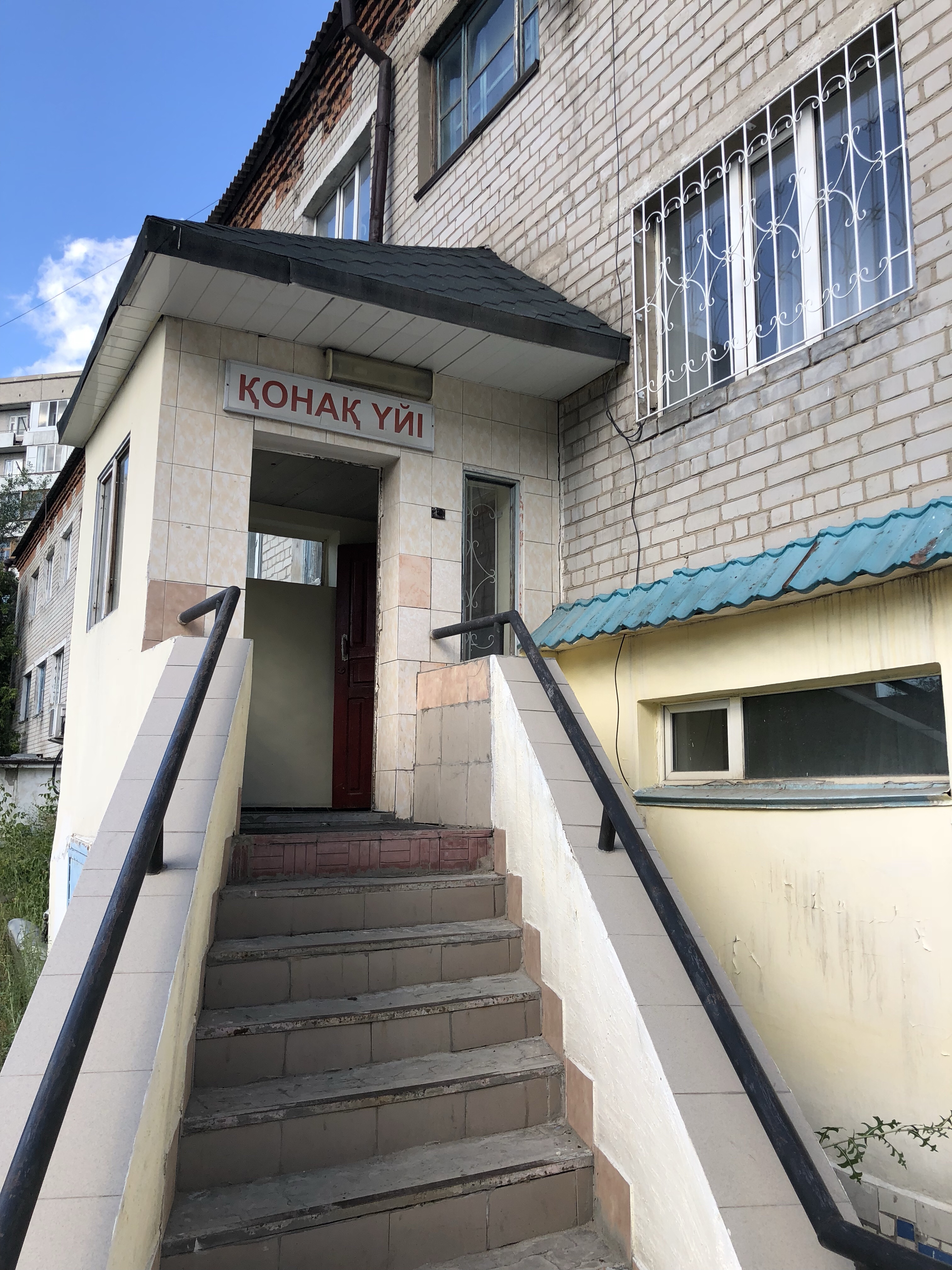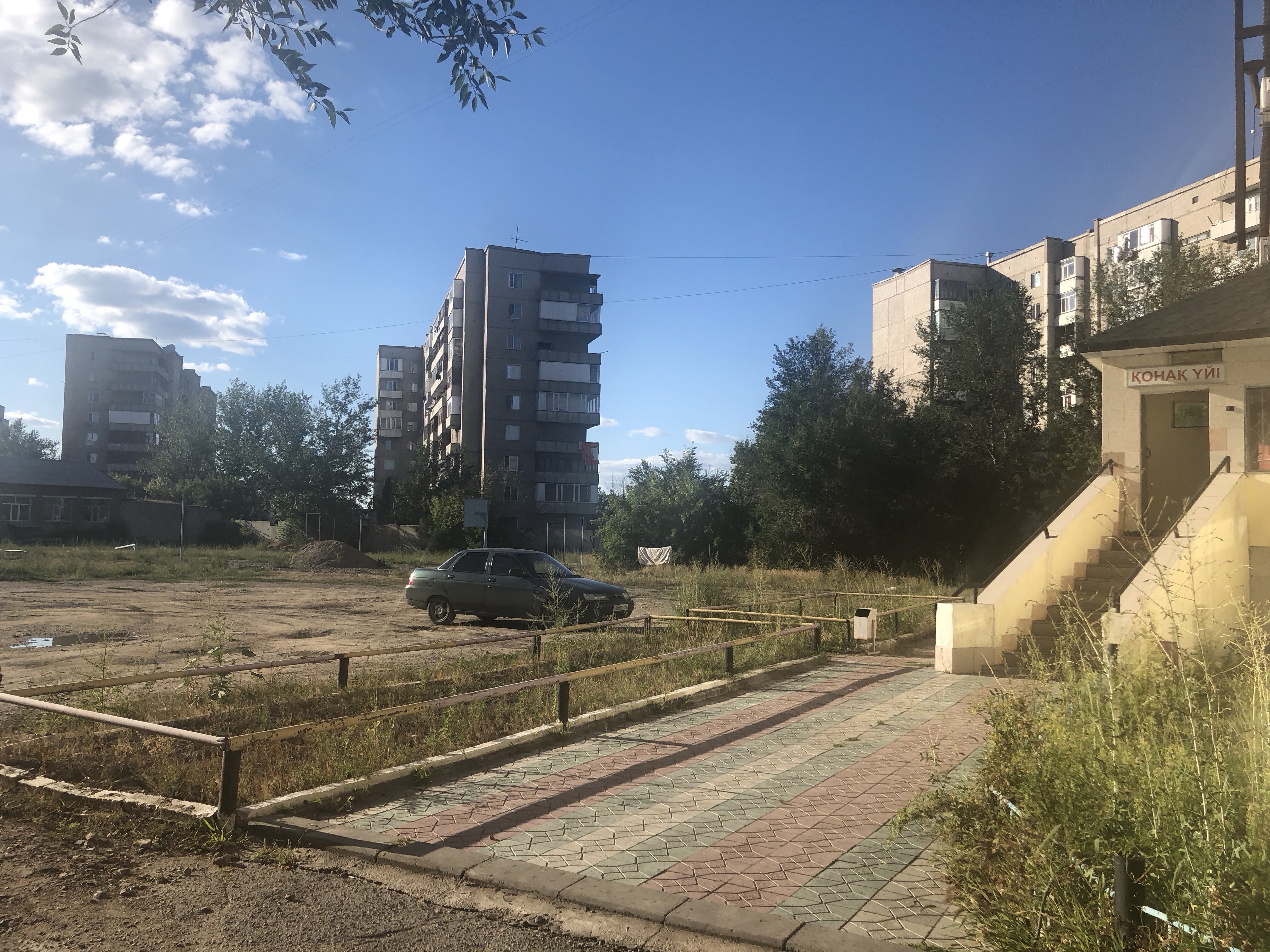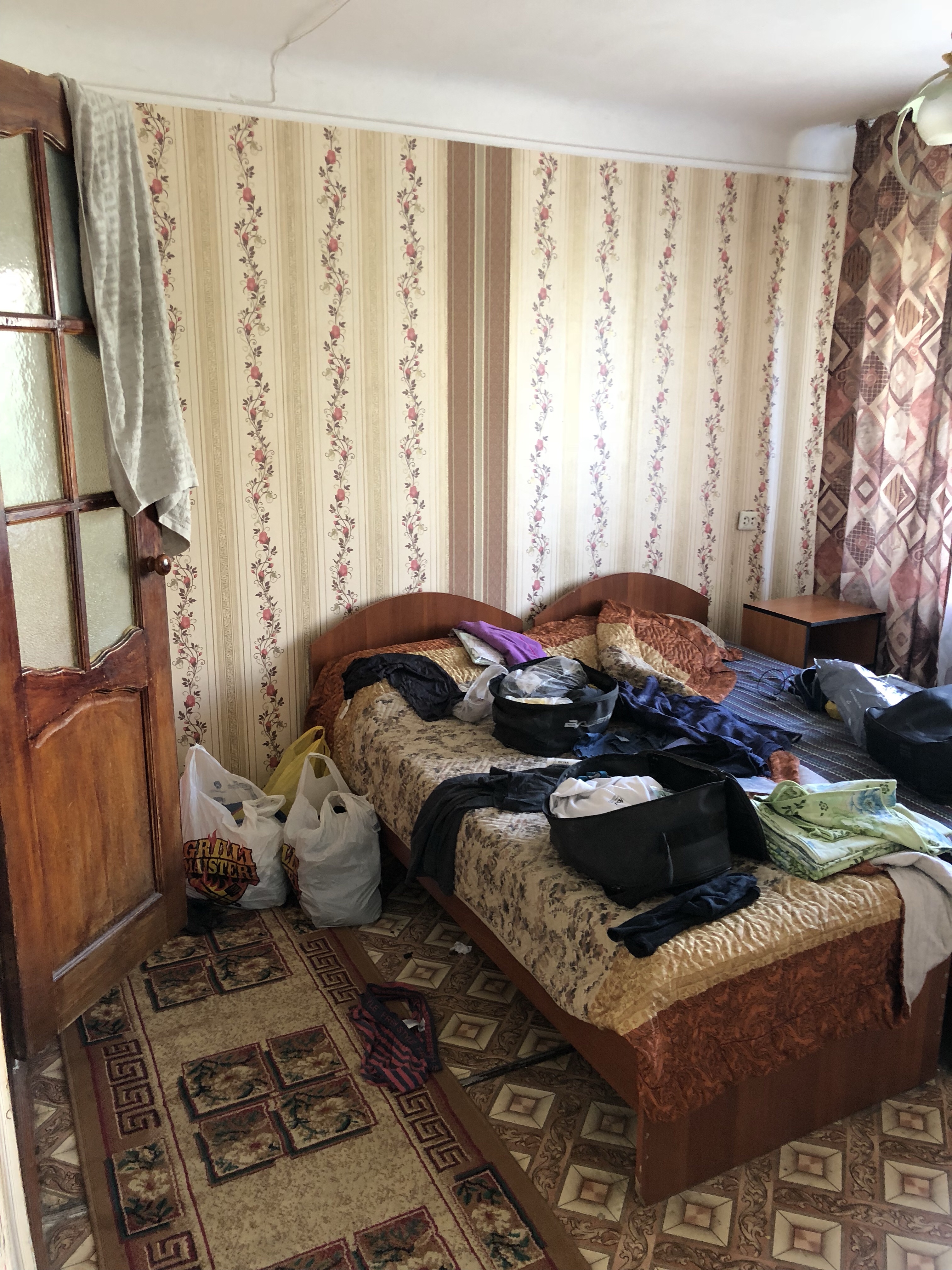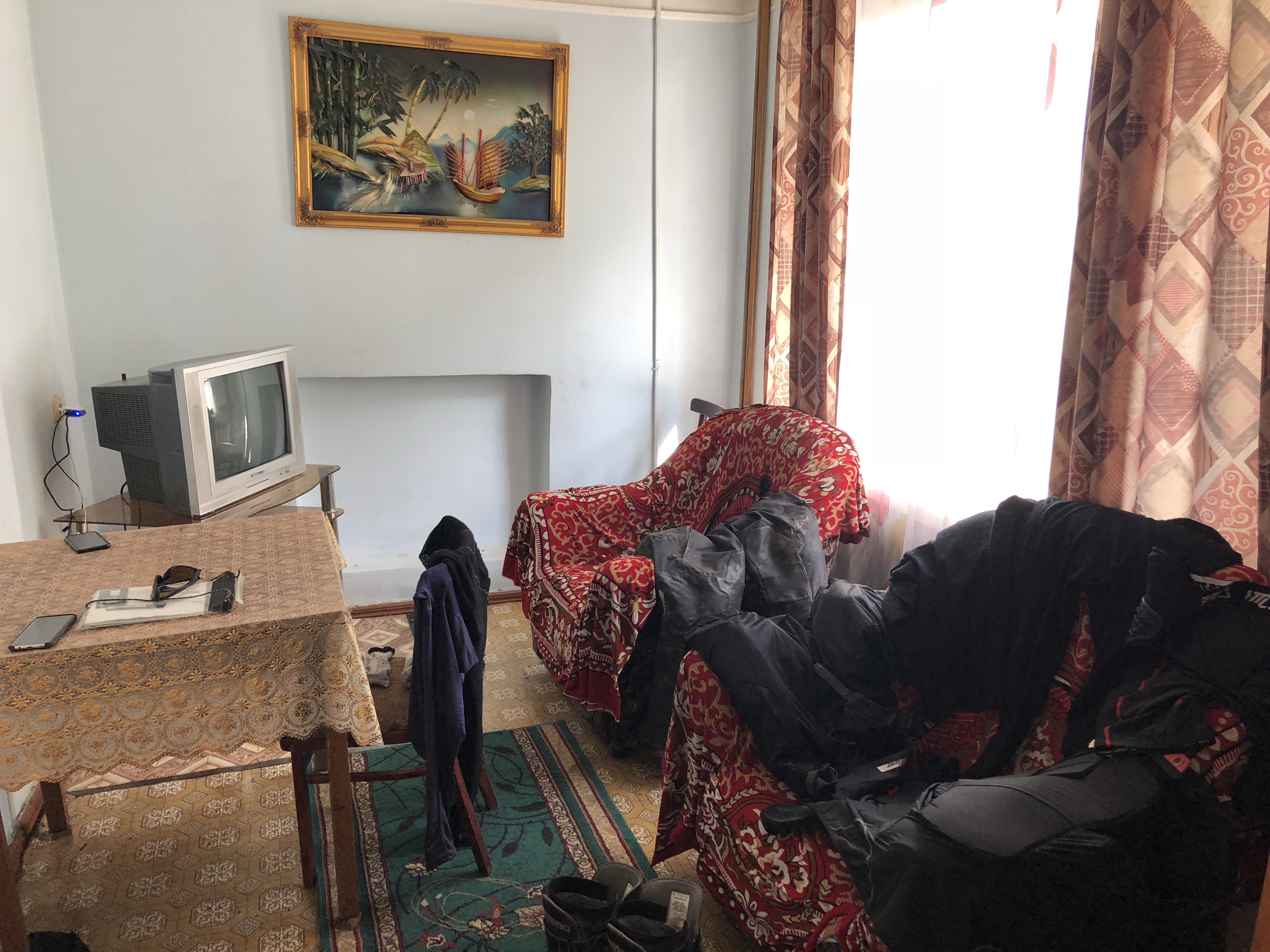 Cafe was empty so we asked if we could get dinner there. We were told it is ok. We sat down to wait for menus and since we did not get any in quite a while, Sami went to ask but was told to sit down. We had only had breakfast and now it was 5pm so we were really hungry. And then all of a sudden borsch was brought to the table, followed with dumplings and bread, without us ordering anything. Maybe Olga had organised this as we had told her we will be heading to this place for dinner. The food was really tasty.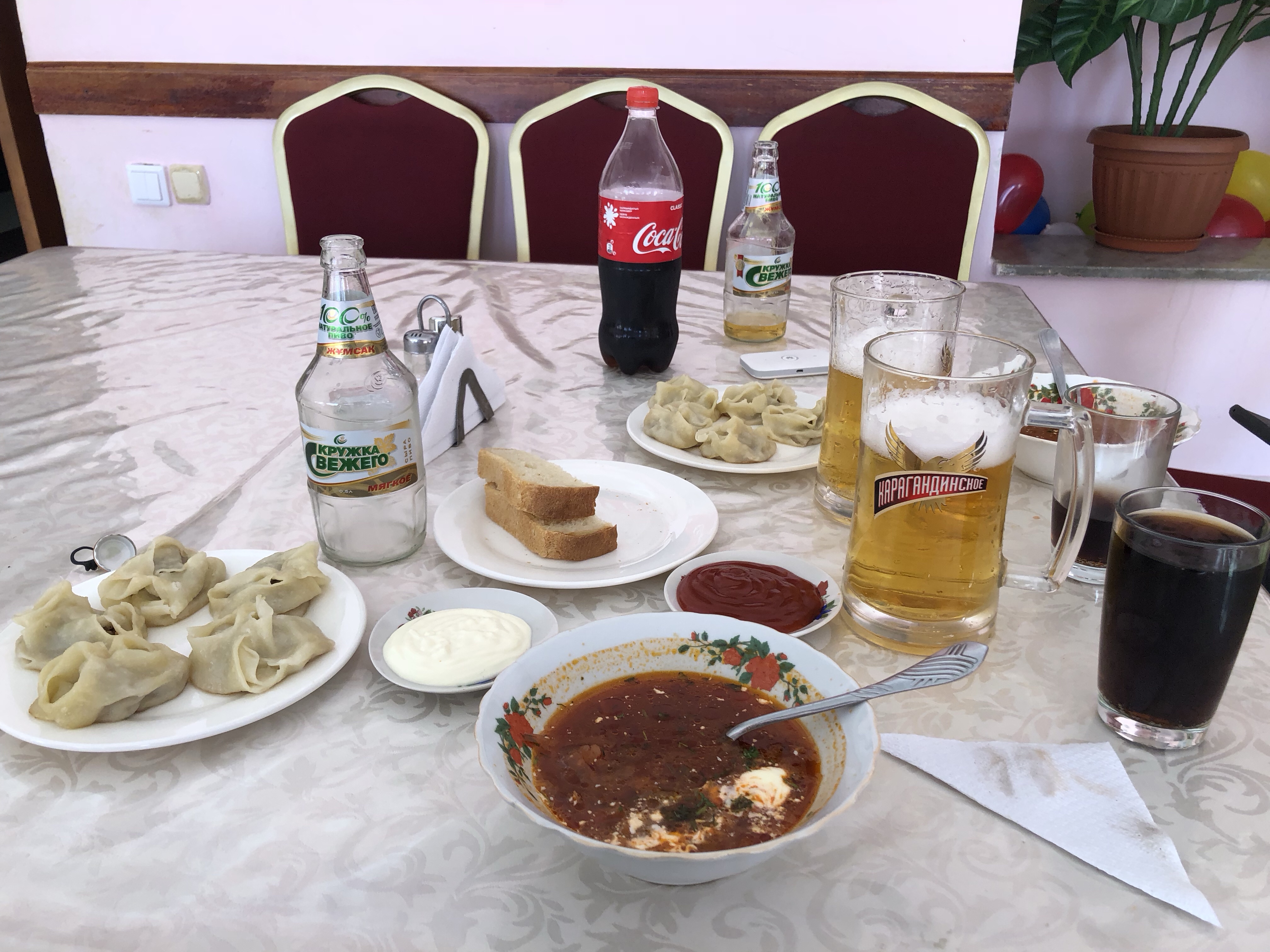 After dinner we bought some snacks etc from local grocery store and were planning to go to garage when we got message that the shock absorber requires some specialist attention and that Sergey had taken it there.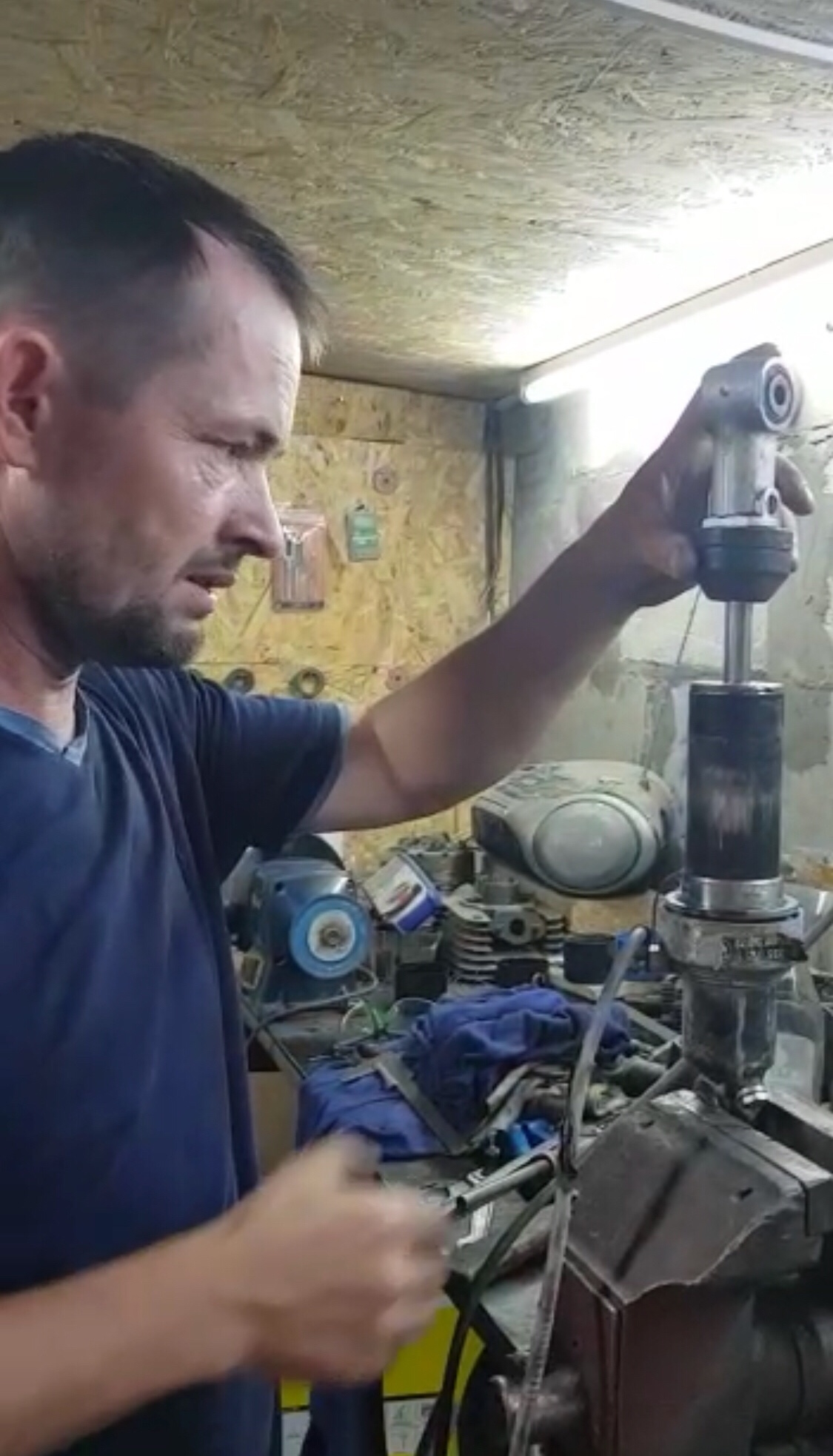 We would go to garage at 10am next morning. Now it was time for us to rest and update the blog. We managed to do that and later in the evening Tolik visited us with her daughter just to see we are all fine. He told us to call any time, any situation and he would help. Just amazing, it's so great to make new friends!
We took a short walk before settling in to our room for some more blogging and night sleep.
Today was short when it comes to ride but quite a bit of other action. It is amazing to see how people can be so friendly and helpful! Now we just hope that the bike is ok tomorrow and we can continue our journey. This is now becoming a true adventure!