Semey-Astana 650km, 14h
Astana 1200000 inhabitants.
As usual on this trip, breakfast was not too good. Actually this time we had none. We went to garage a bit early and Sergey joined us at 8.30am, as agreed. It took us 30mins to tie the luggage to the bikes. Sergey decided to ride with us to Chagan and for us that was great news! First we refuelled and then headed towards Chagan, some 60kms away.
Chagan is abandoned town that was inhabited by the people working on the nearby airport, also abandoned, and it is a stopping sight. How can whole town be abandoned? Sergeys wifes grandmother has lived in this town. We took a small tour around in the town and also went inside some of the buildings.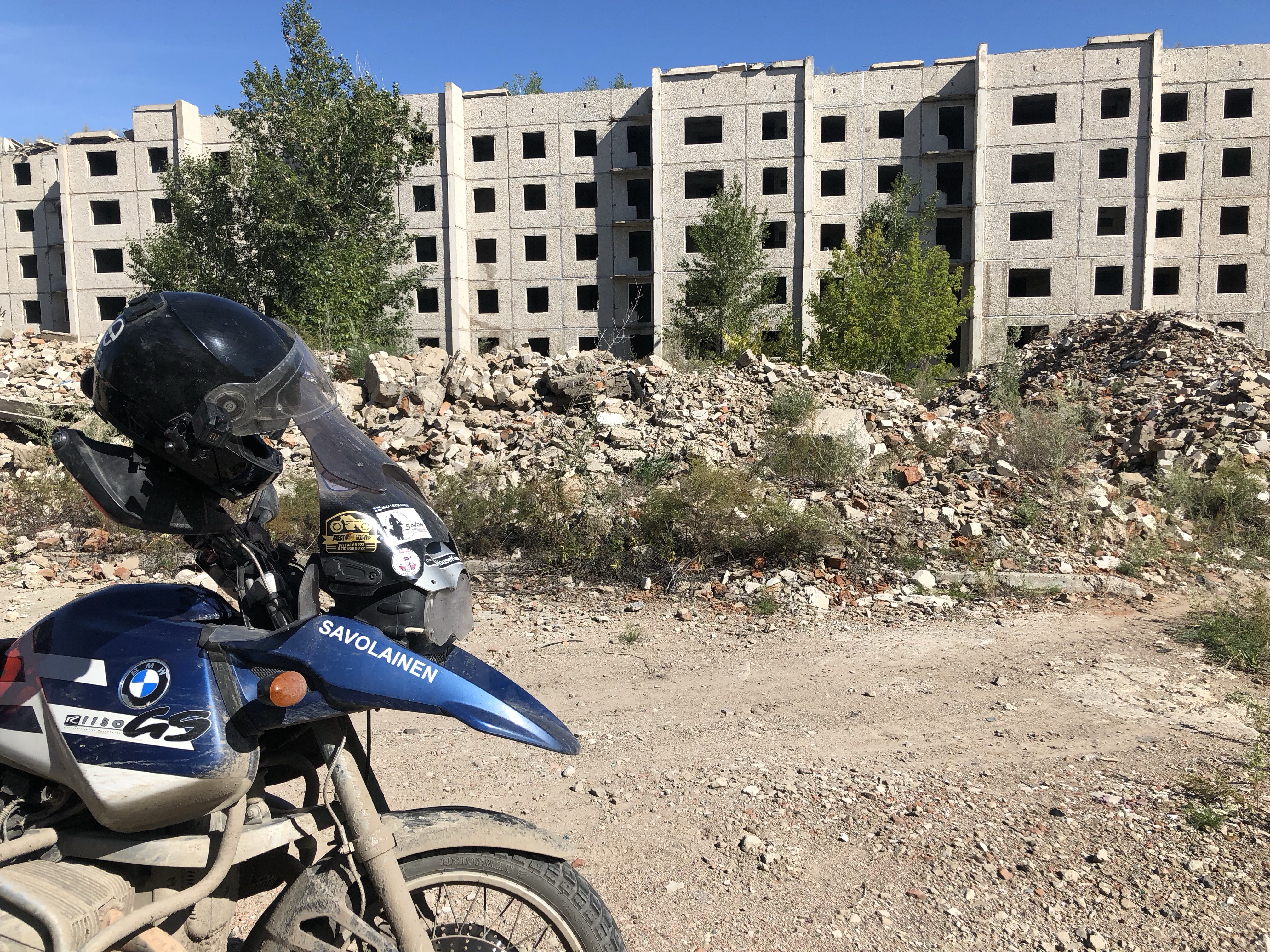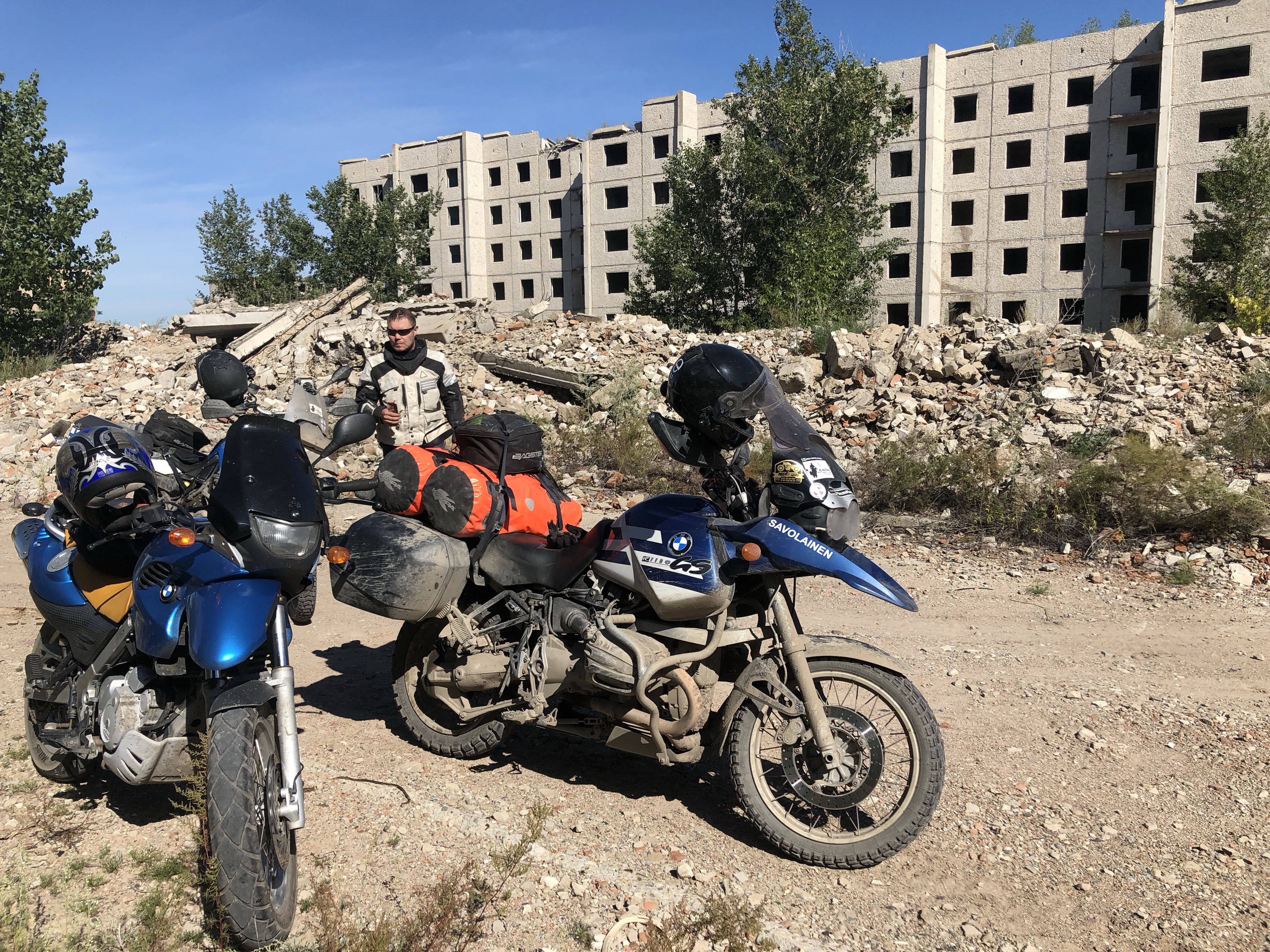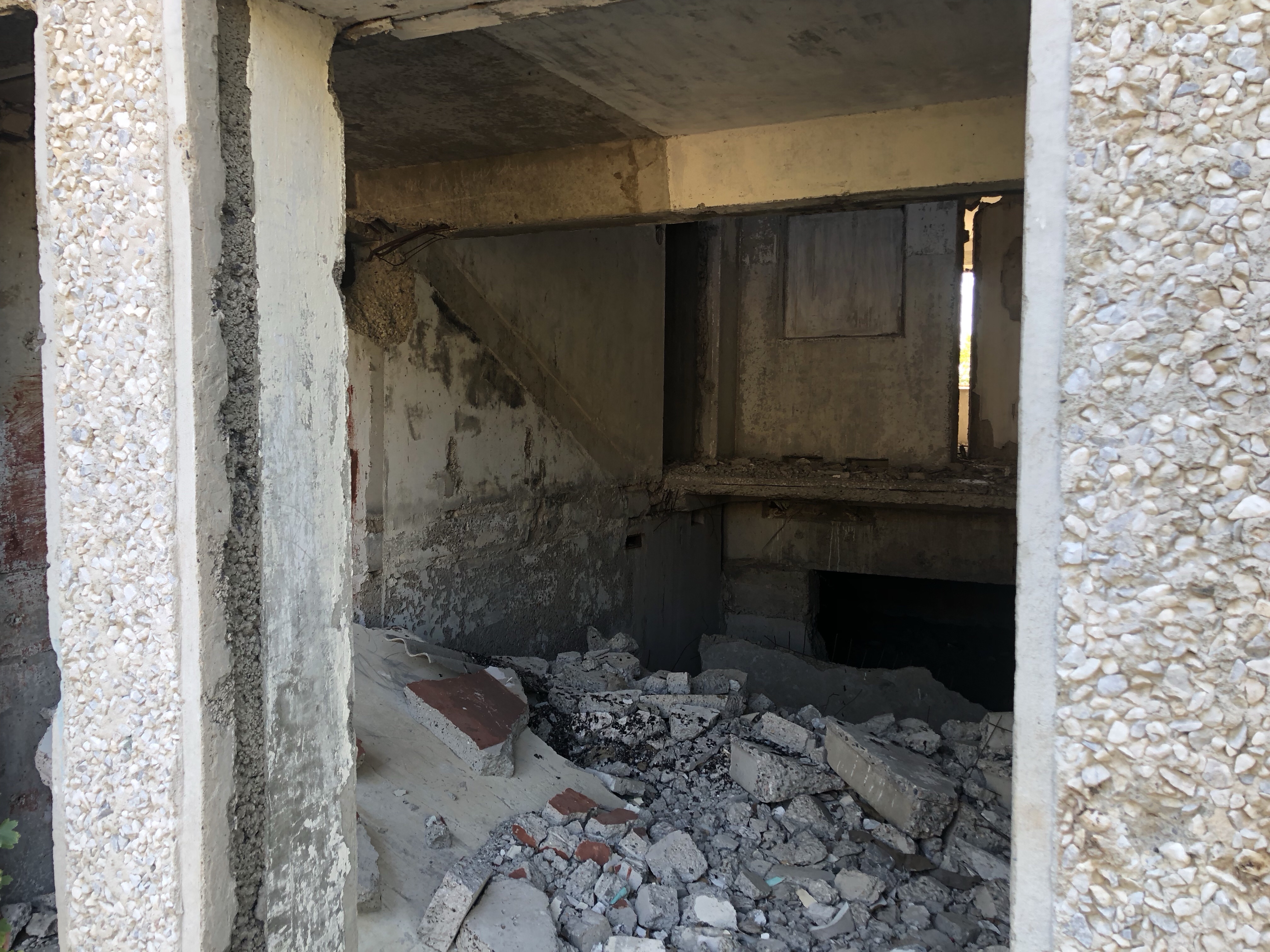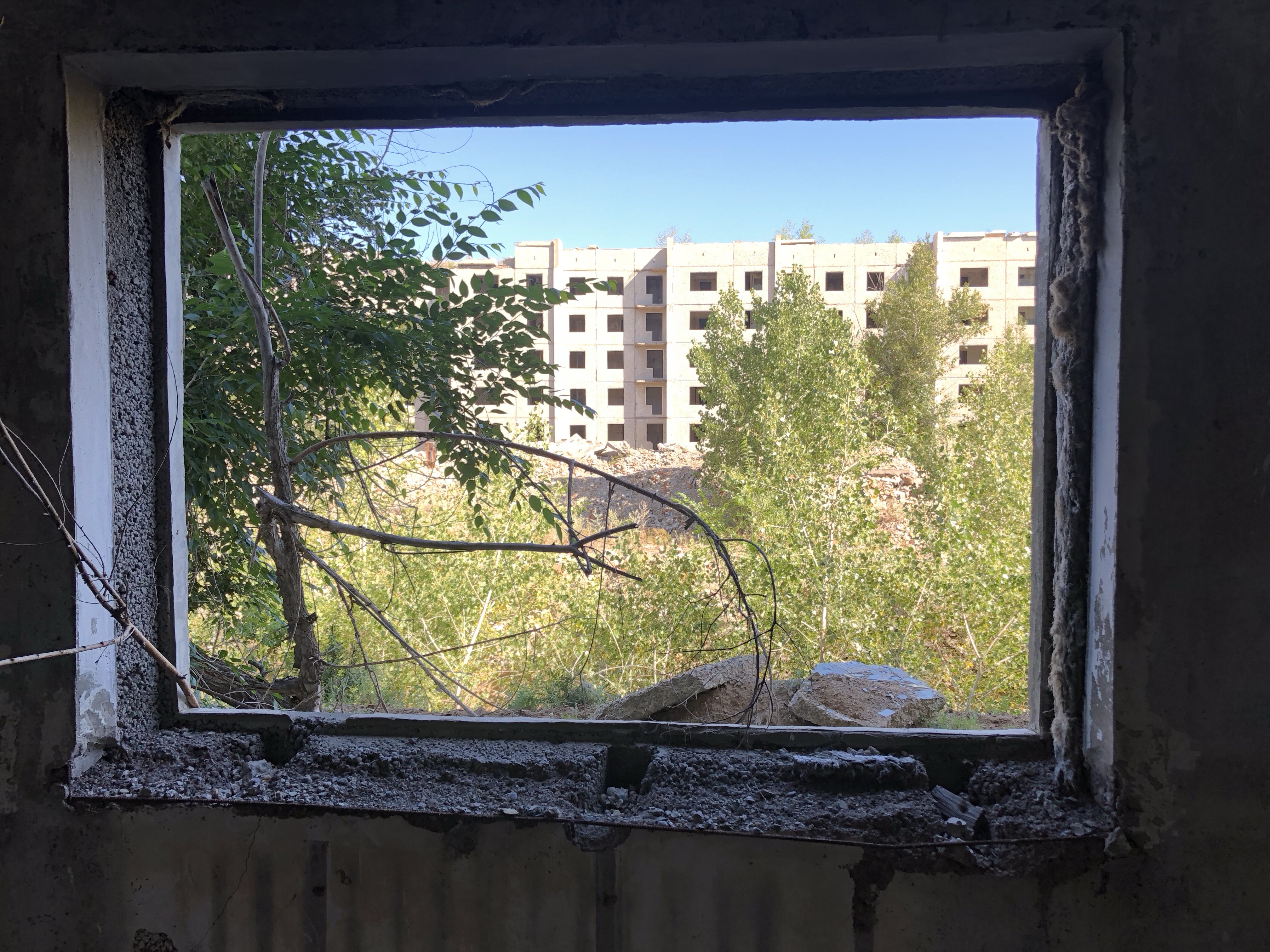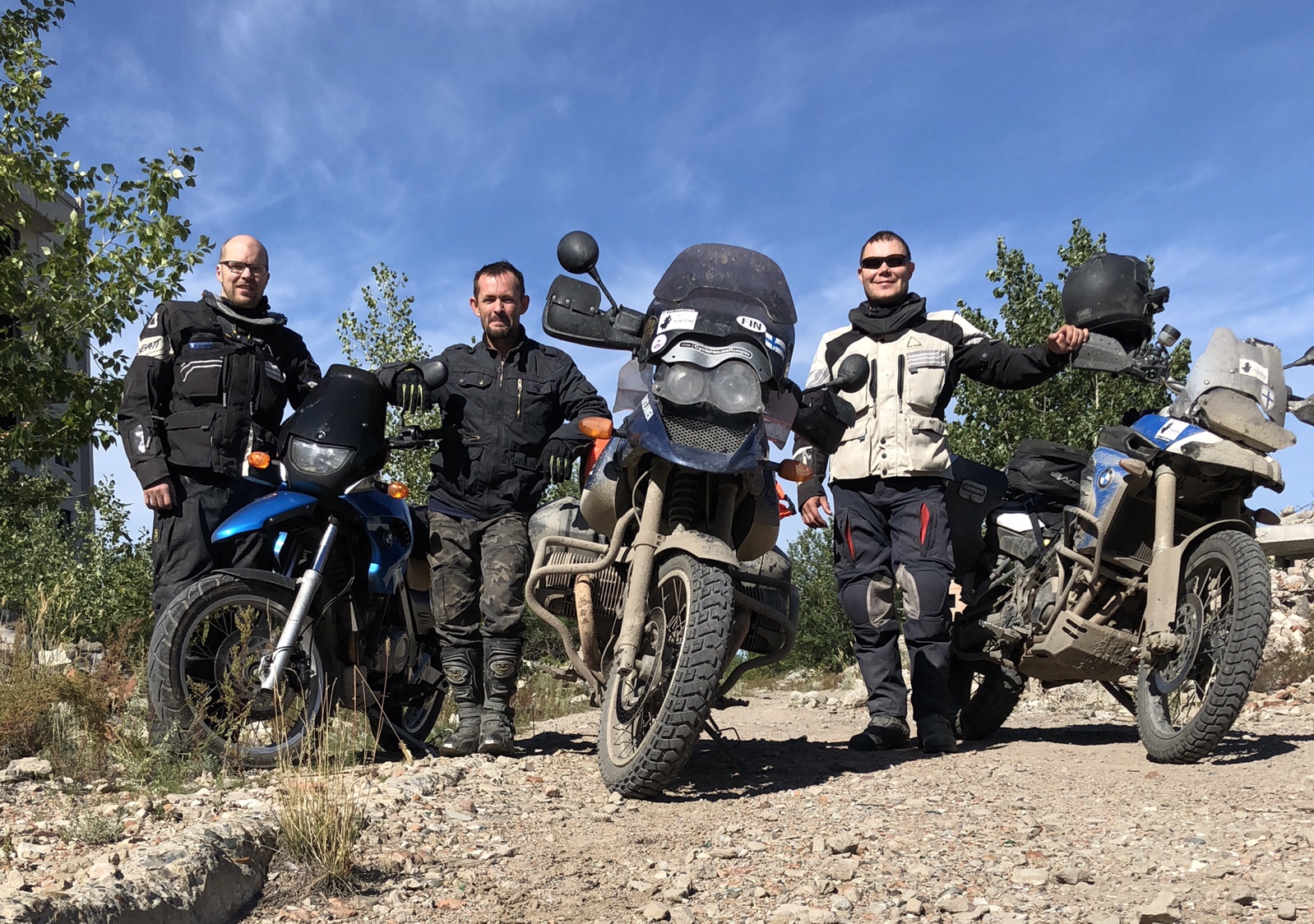 We also visited the abandoned airport, few kilometres from the town on the other side of the highway. We saw the roads, built from concrete blocks, the airport and the gasoline bunkers.
After that it was time to say goodbye to Sergey who had done so much for us. Thank You! It is with sad minds we leave behind Semey and the new friends there.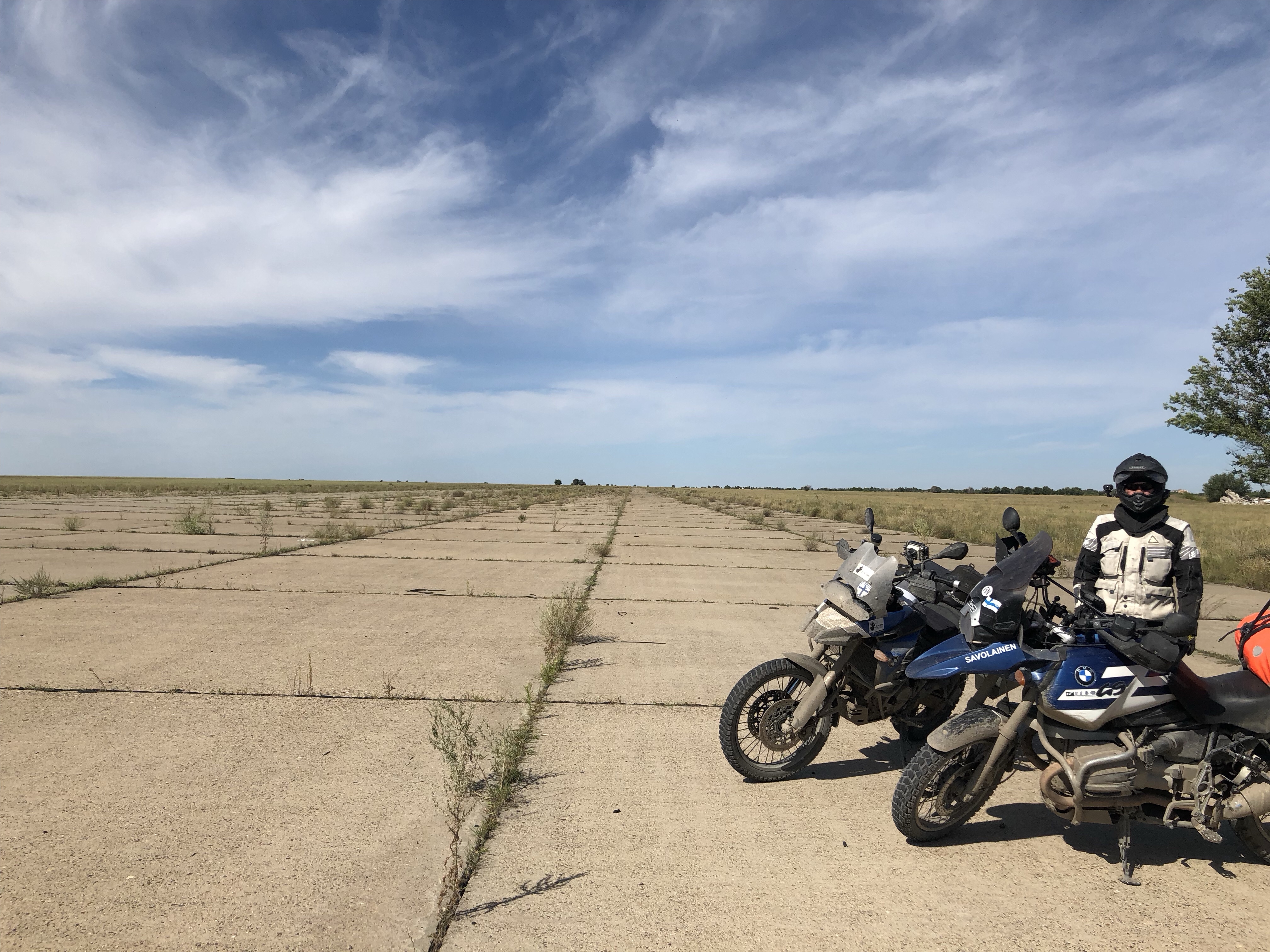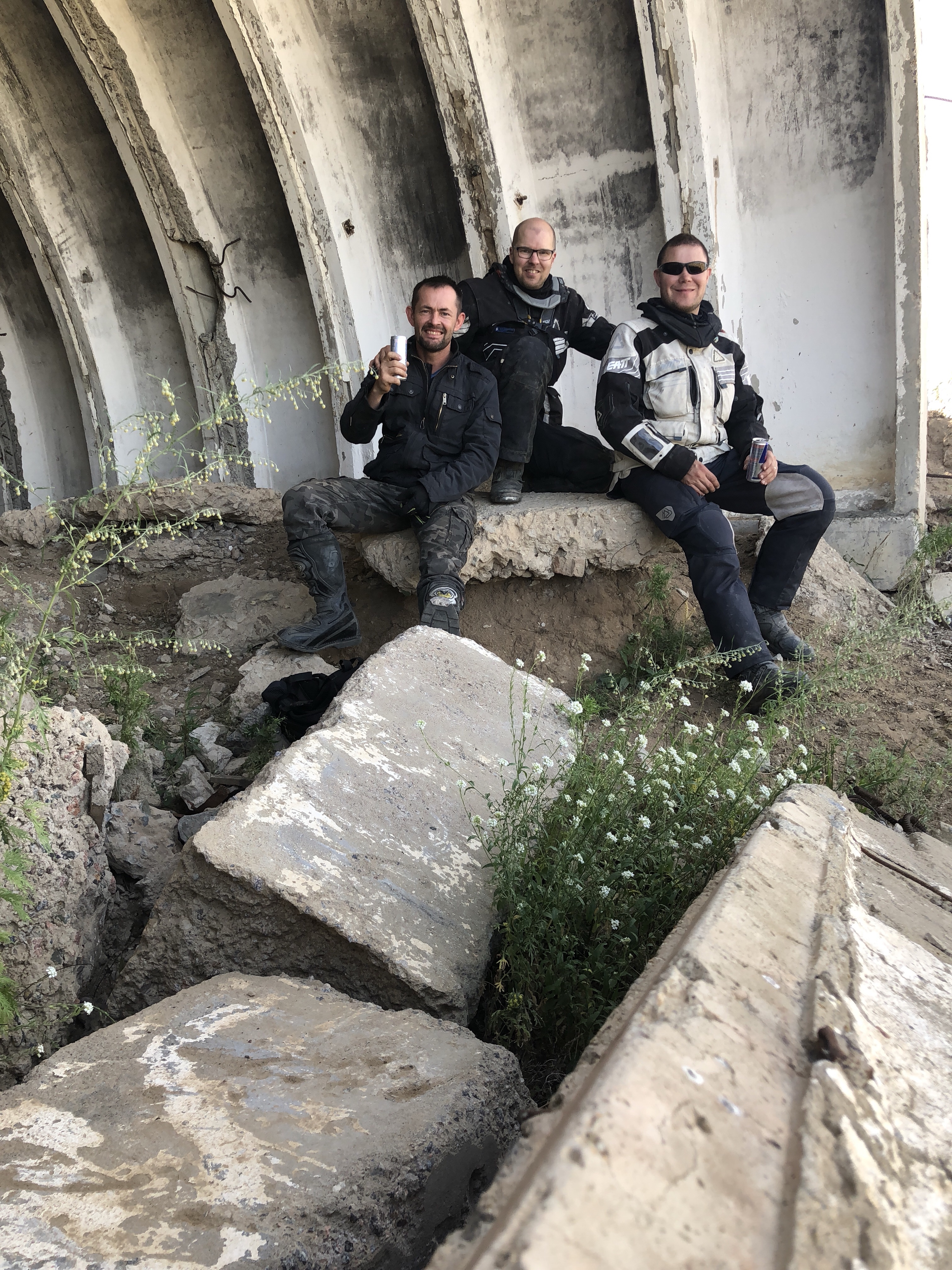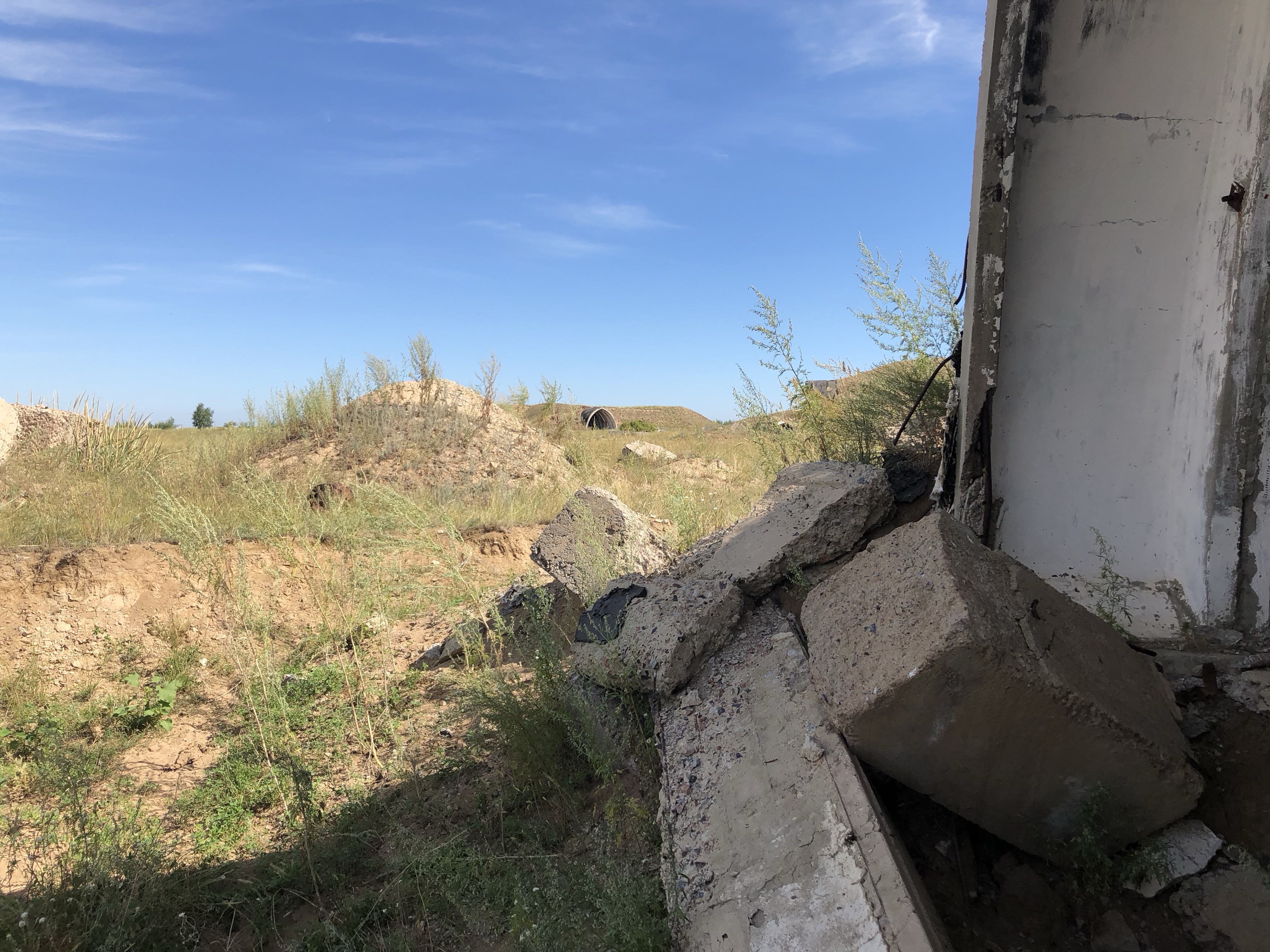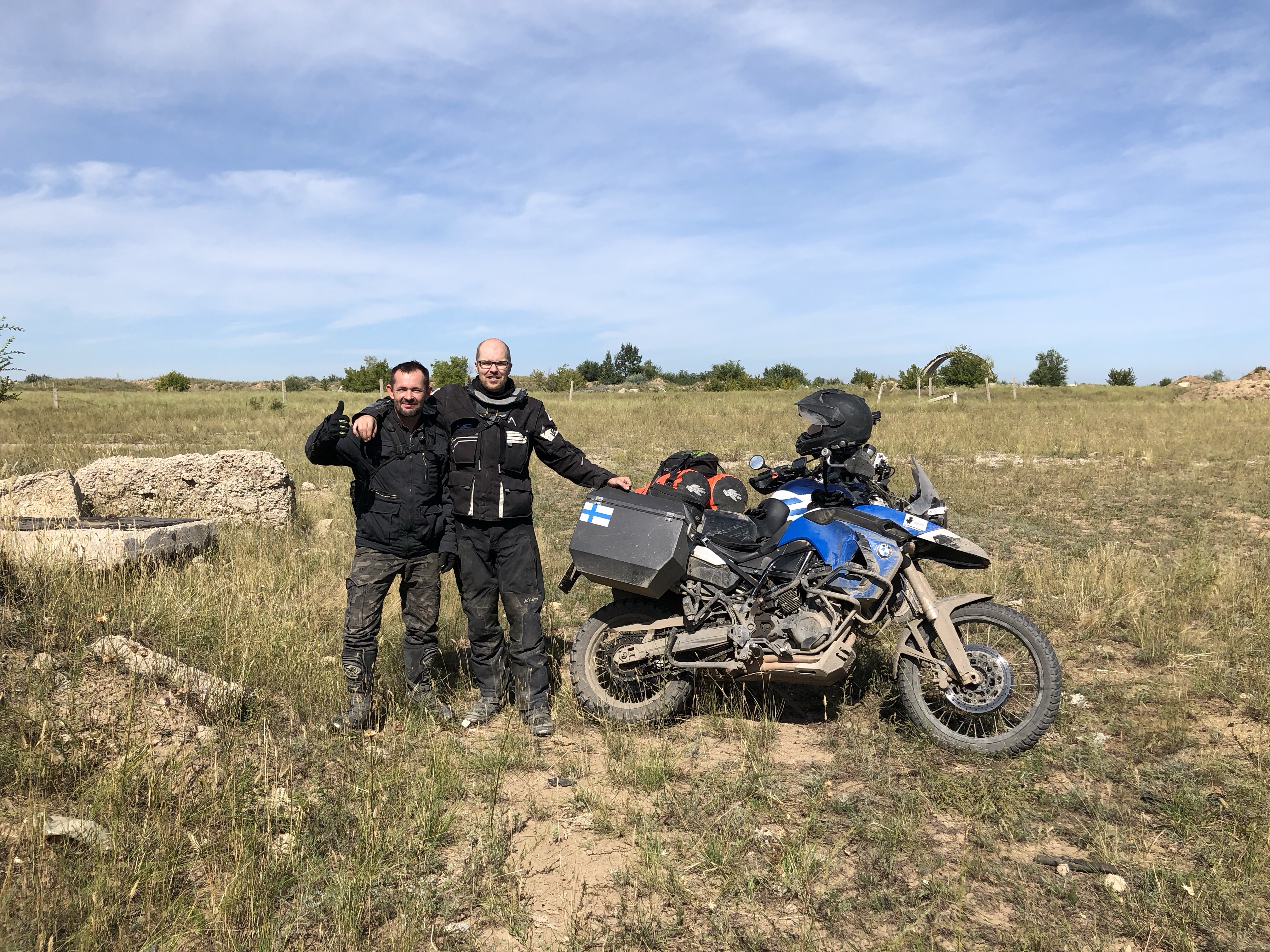 Next destination was Kurchatov, where the people working in Semipalatinsk nuclear teat site lived in. It was a closed city for a long time. Nowadays it is open and there are lots of signs etc reminding of nuclear history. We refuelled the bikes and had breakfast/lunch there. We were really hungry by then, it was about 1 pm already.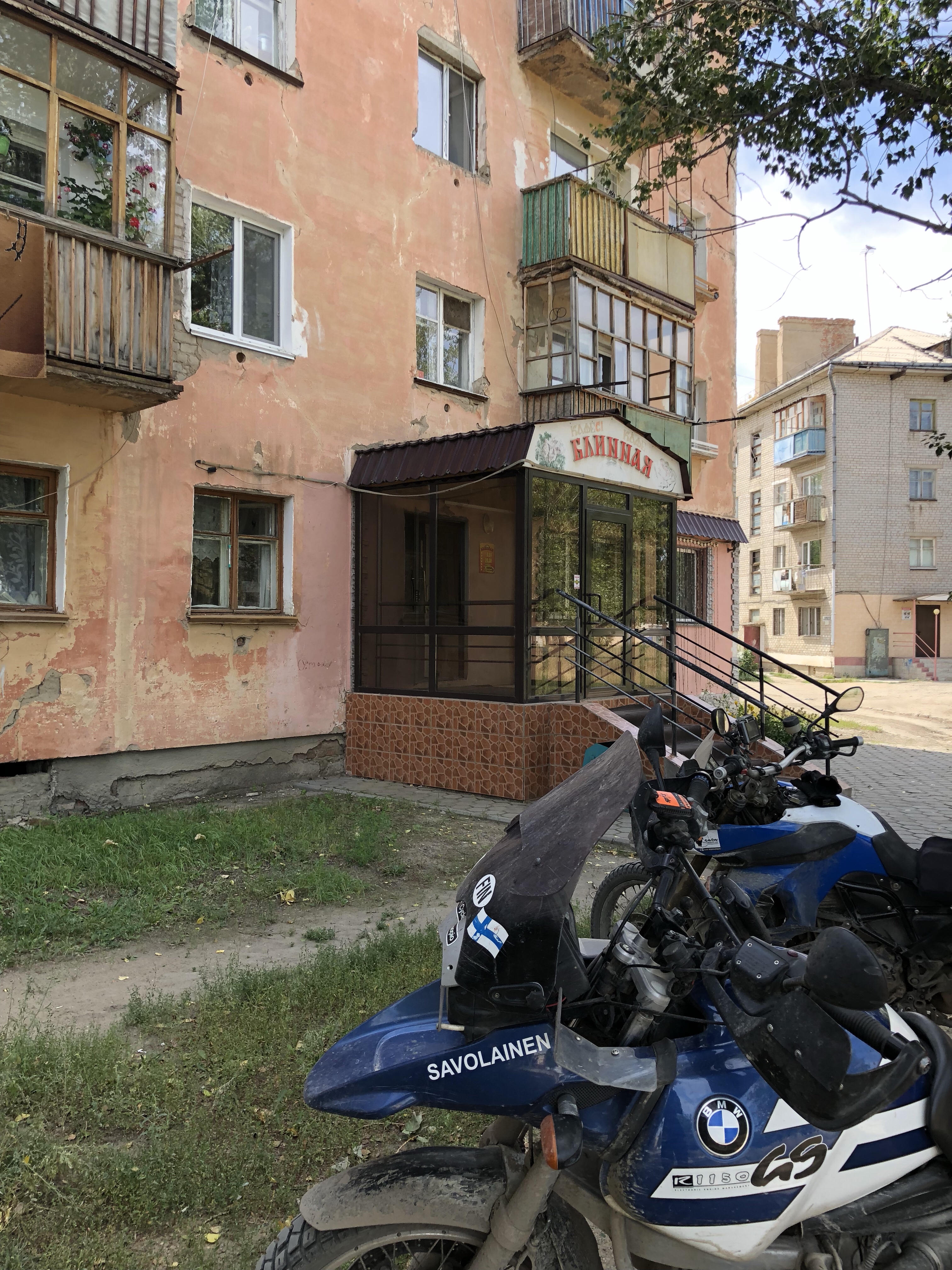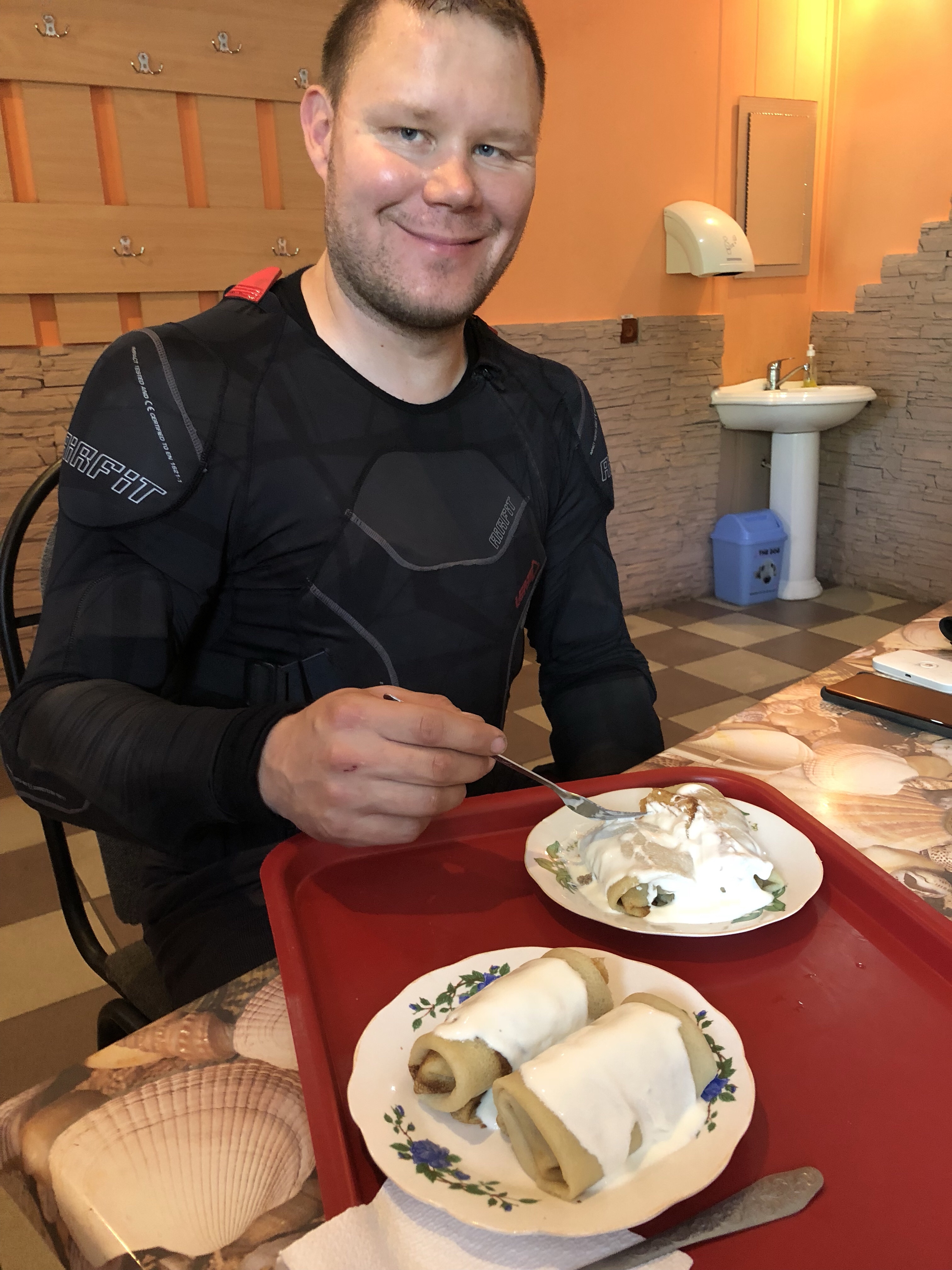 After light lunch we headed towards nuclear test site which is located some 65kms from the city, down the totally straight concrete road. That would add almost 150kms to 650km riding day…We were unsure if we would make it to Astana today. First the road was quite good but soon there was more ruts and Mika moved riding on the side of the road. That worked well for couple of kilometres until on one rut the pennies fell of from Mikas bike. Luckily he noticed that since this time Sami was in the front.
The pannier was so damaged that it could not be attached normally and instead we had to tie it to Samis bike. At this point we had to make the decision to skip the nuclear teat site and head to Astana due to technical issues and timetable for the day. Not the nicest decicion to make but that's life.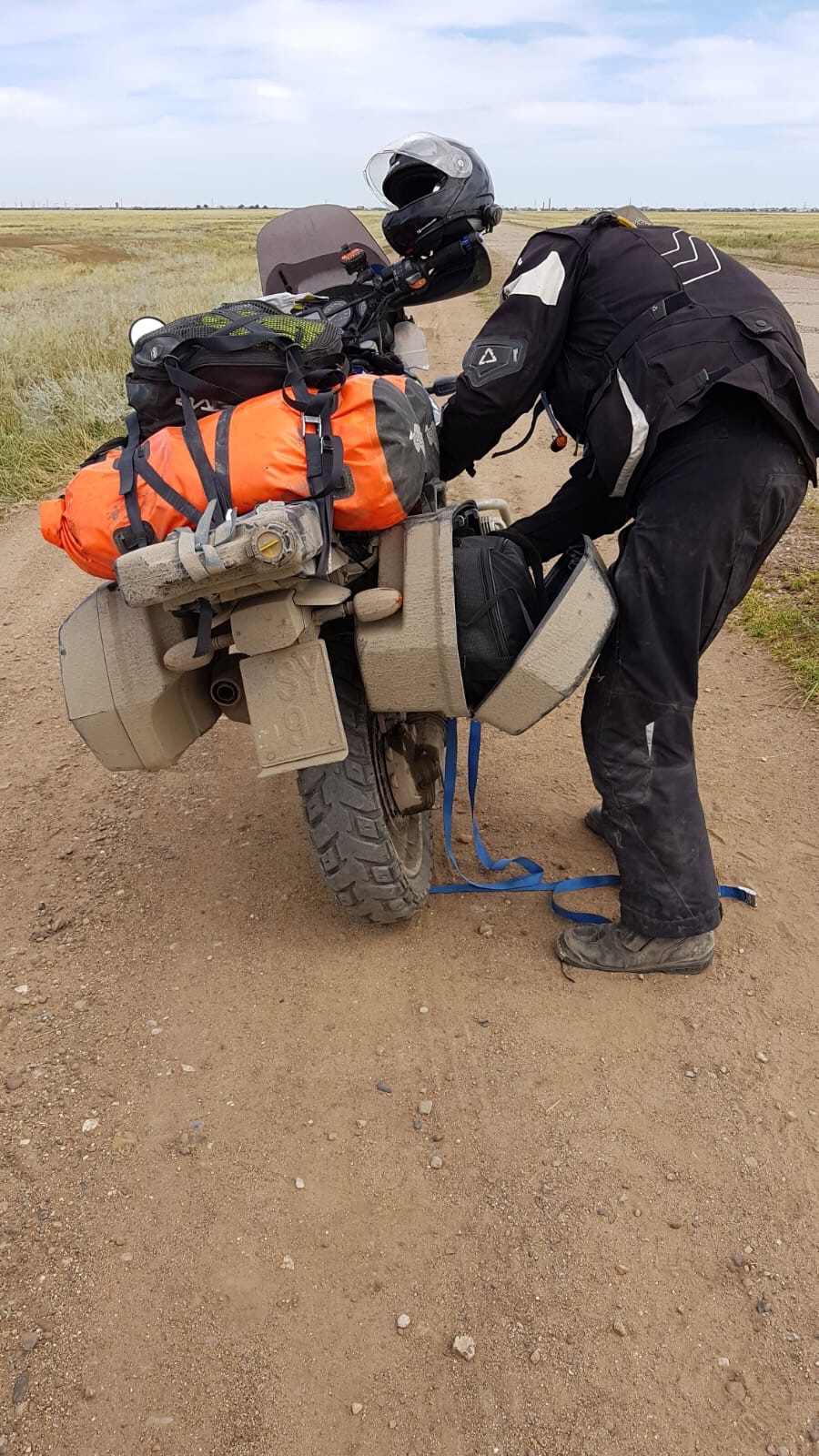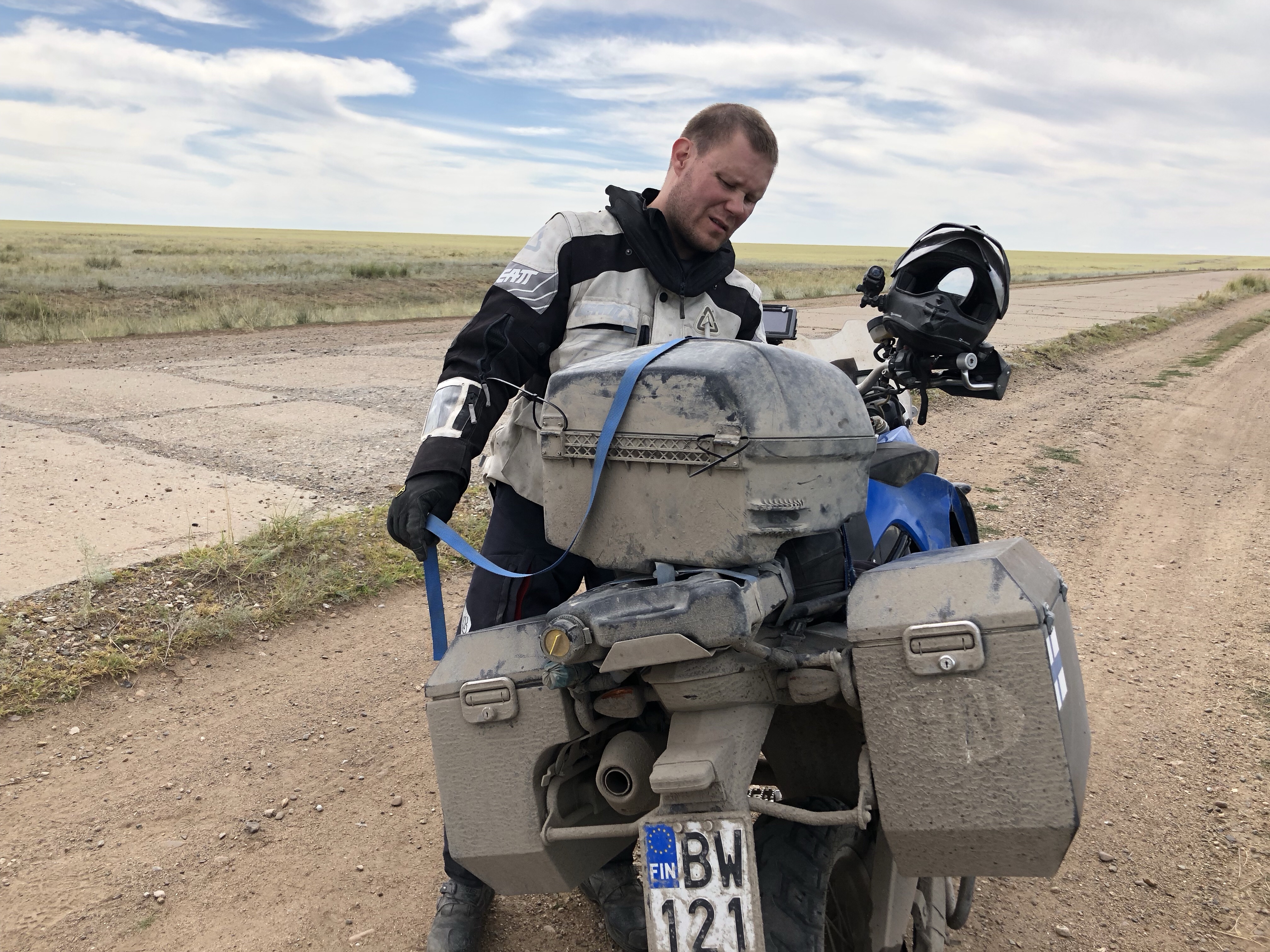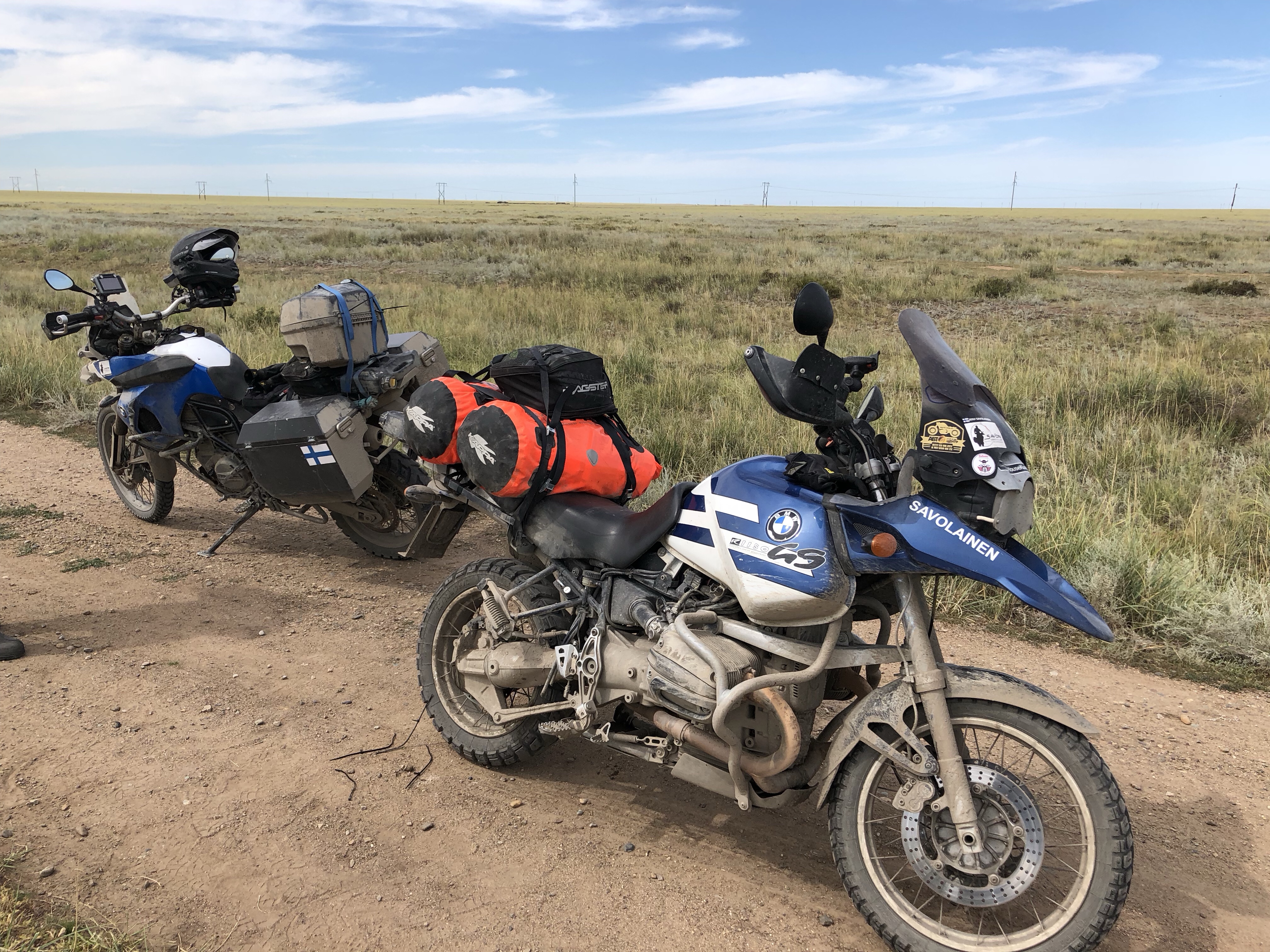 So we headed to Astana. We almost run out of fuel before reaching a gas station. First one did not have benzin so we only got water and lemonade for ourselves. Much needed though since for the last 250kms the temps had been between 33 and 34 degrees.
Next gas station was supposed to be close by but we managed to miss it and had to turn around. We did not find the station and Sami had to ask a local man about it. He guided us to the backyard of a house where another two men sold us benzin from plastic bottles. 92 octanes they said. And we did not problems with it so maybe it actually was.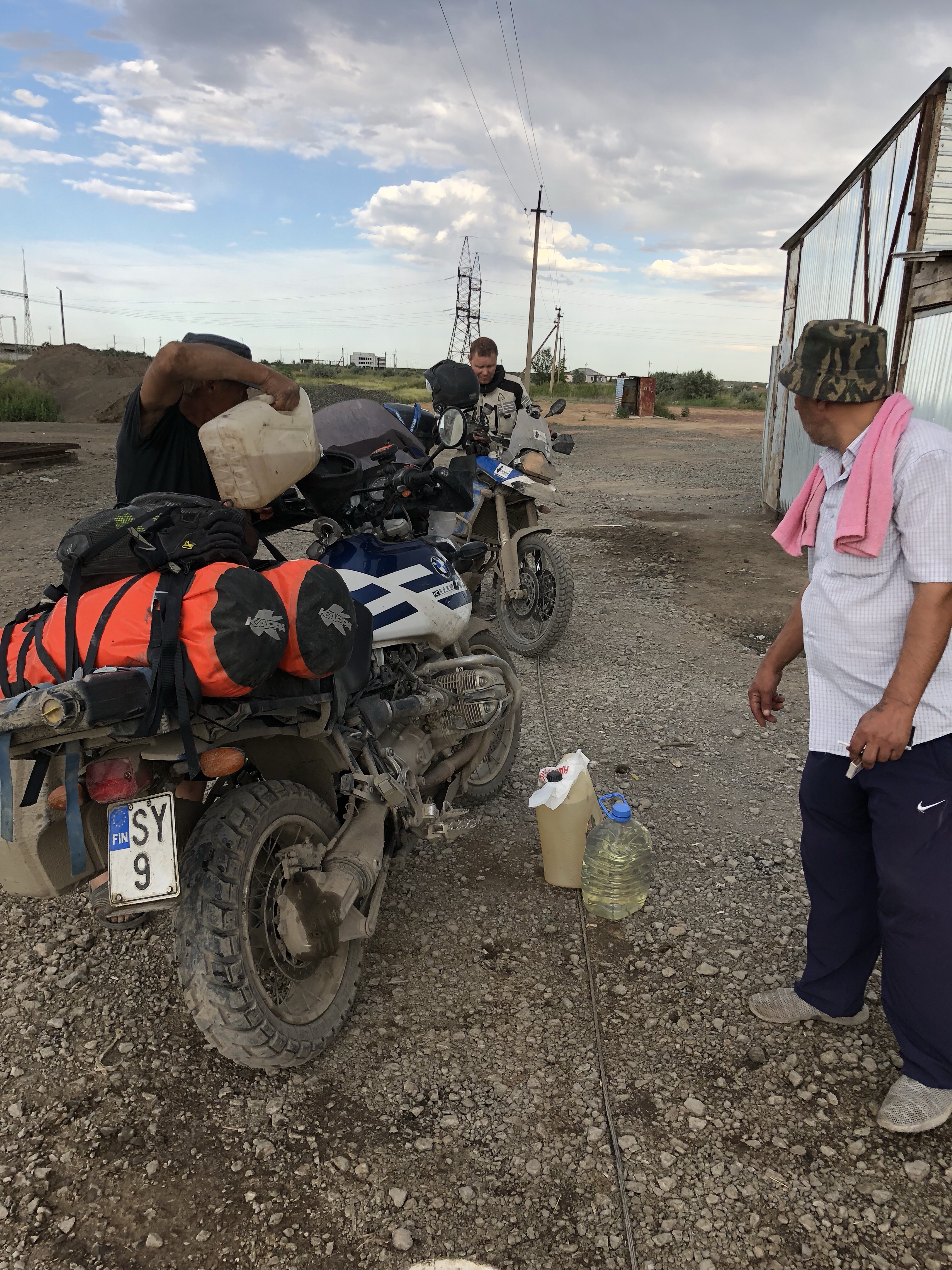 Soon the weather changed, the wind started to blow really hard and there were lightnings in the distance.and we had to put on the rain suits,which was really difficult due to the wind. It rained quite a bit before it ended and we rode the whole way with rain suits on.
We got to see magnificent sunset after the rain. And we also had some excitement as Samis bikes computer said it has gas only for 43kms when there was still 53kms to the next gas station. We managed to get there riding slowly but it was close. And actually for the second time today the first gas station did not have benzin.
We also got scared by the police that put the alarm lights on right when passing us but as he did not turn around, we continued onwards.
We rode through Astana in the dark on our way to hotel and the city looked amazing! And we got photographed by the speed cameras but police did not stop us when they stopped others…
We arrived at the hotel around 10.30pm, totalling 14hours and 650kms, with good roads, some bad roads and lots of roadworks. Mikas bike is hard to ride on bad roads but ok on good roads. Samis bike has been working well since we replaced the spark plugs couple of days ago.
Hotel was great but we did not stay long before heading out for late dinner. Mika had horse meat which was not too good, the chicken Sami had was tasty.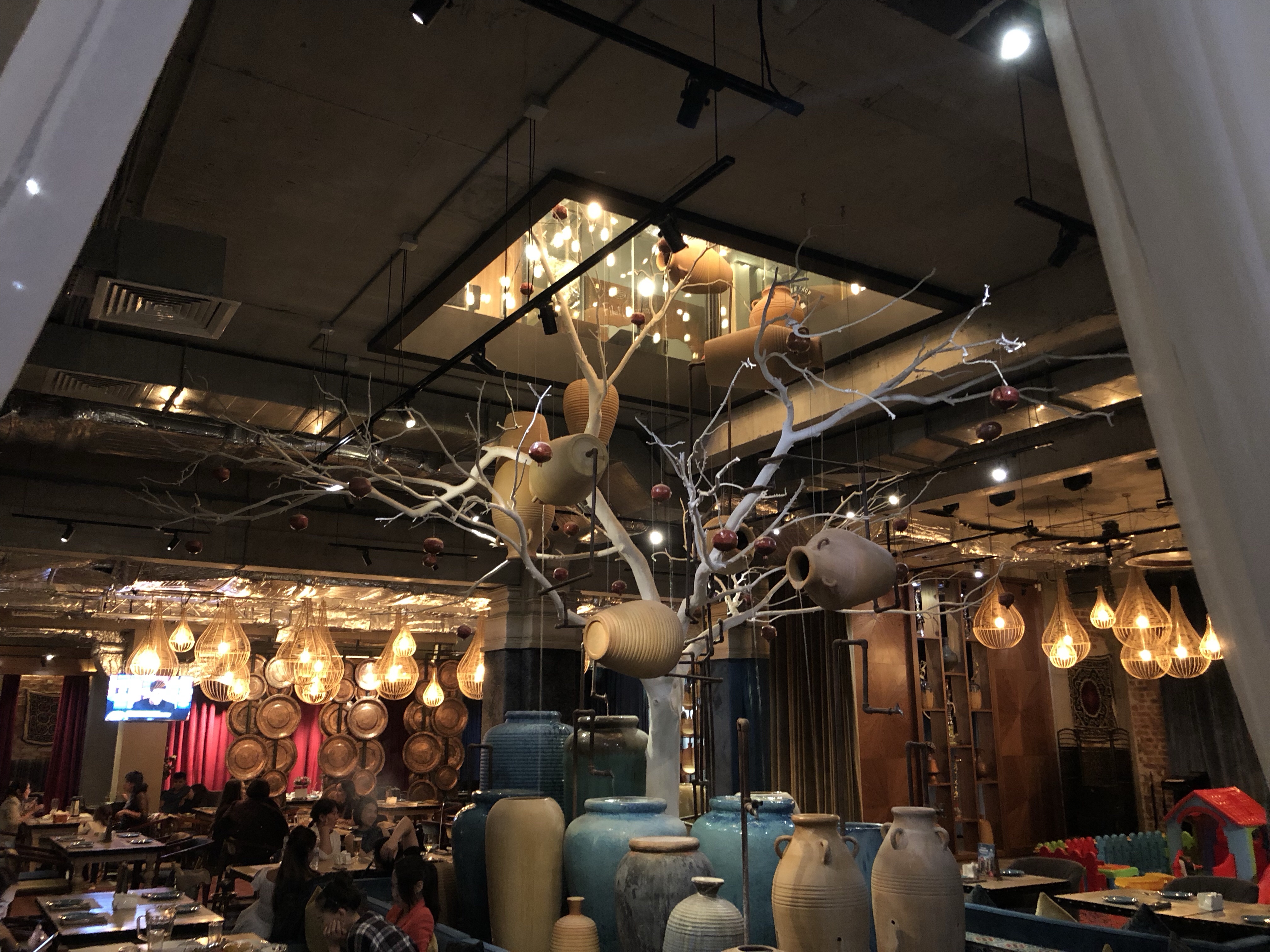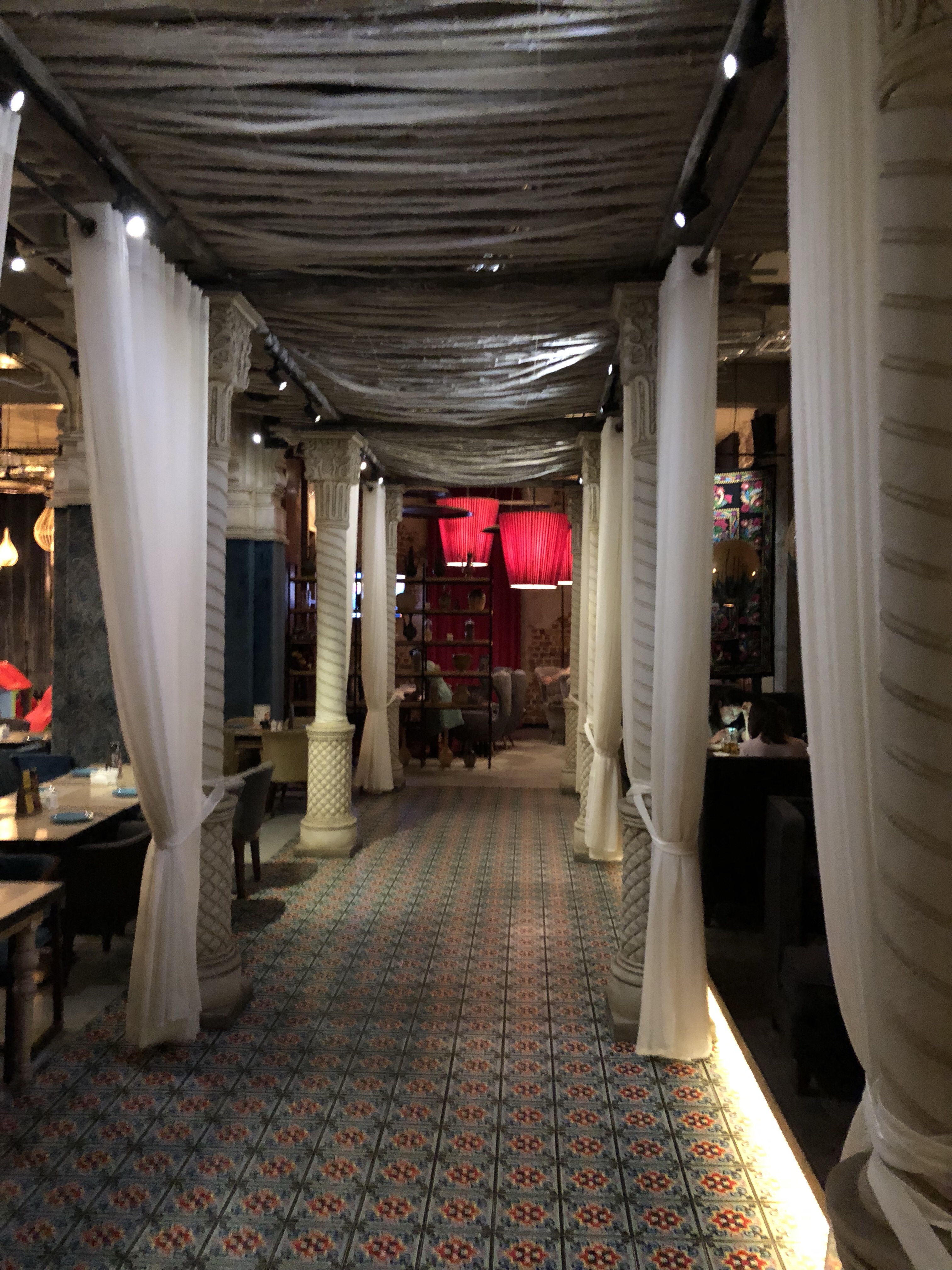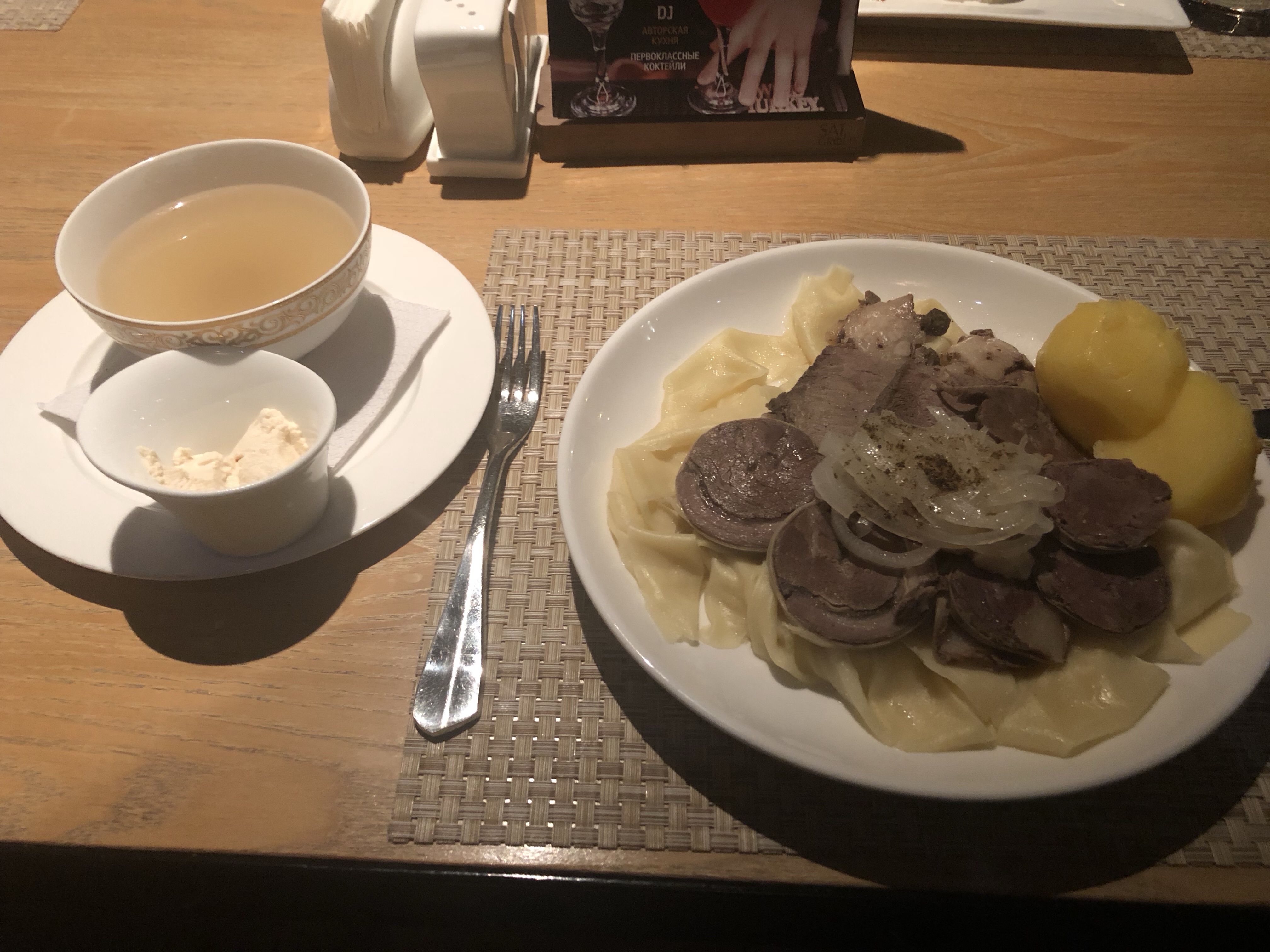 And the dessert was one round in the bar upstairs and then we went to bed.
Long day, horribly hot, but now we are back on our schedule. We are tired but happy.