Ufa-Cheboksary 690km, 8,5h
Cheboksary 465000 inhabitants.
As we started at 10.30 am the weather was sunny but rather cold. We had had decent breakfast at the hotel.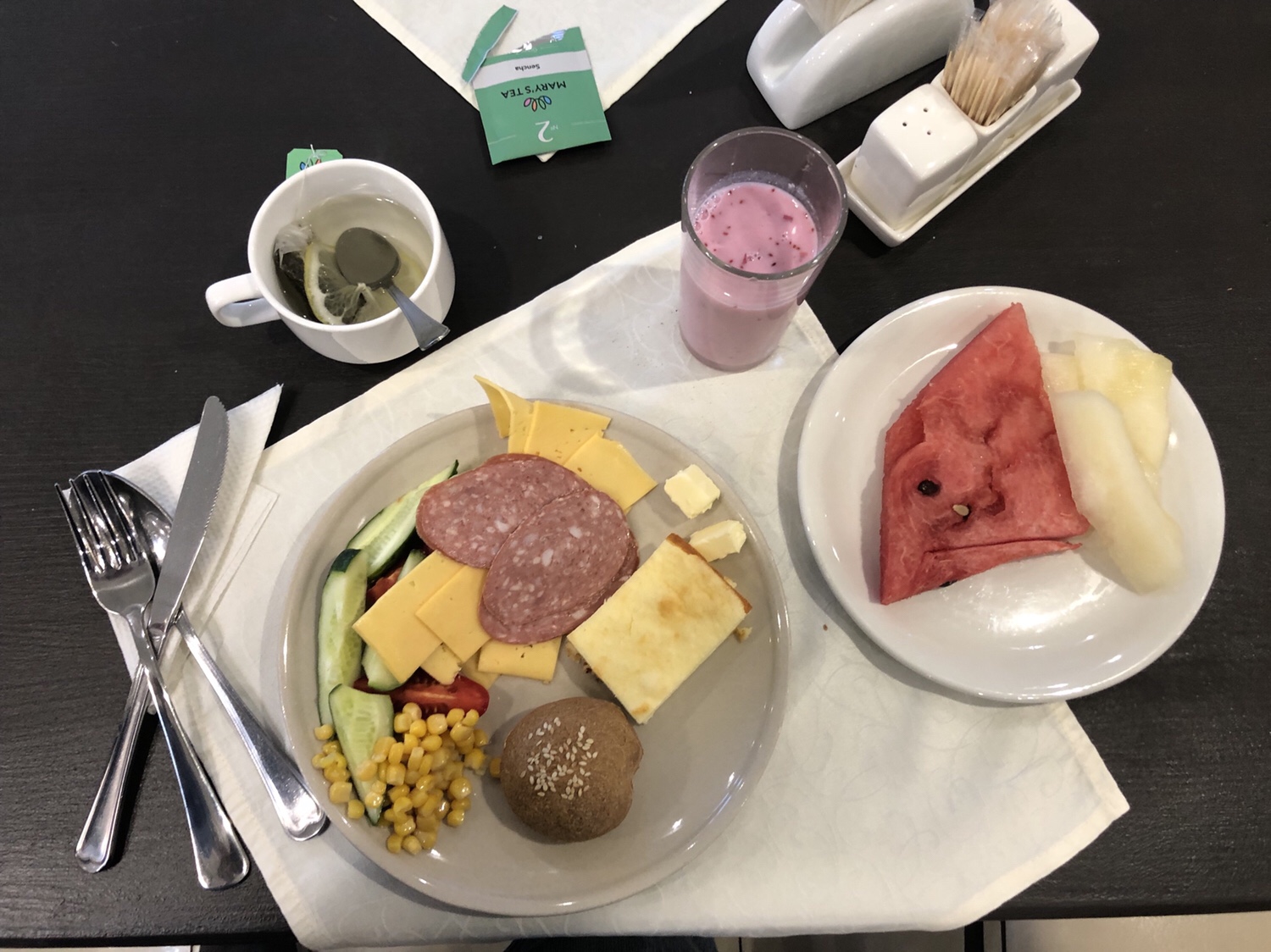 Before starting, Mika added some oil to the engine as the oil can in the luggage had started to leak and it would not be carried with us anymore. The additional oil was well needed as the level was quite low.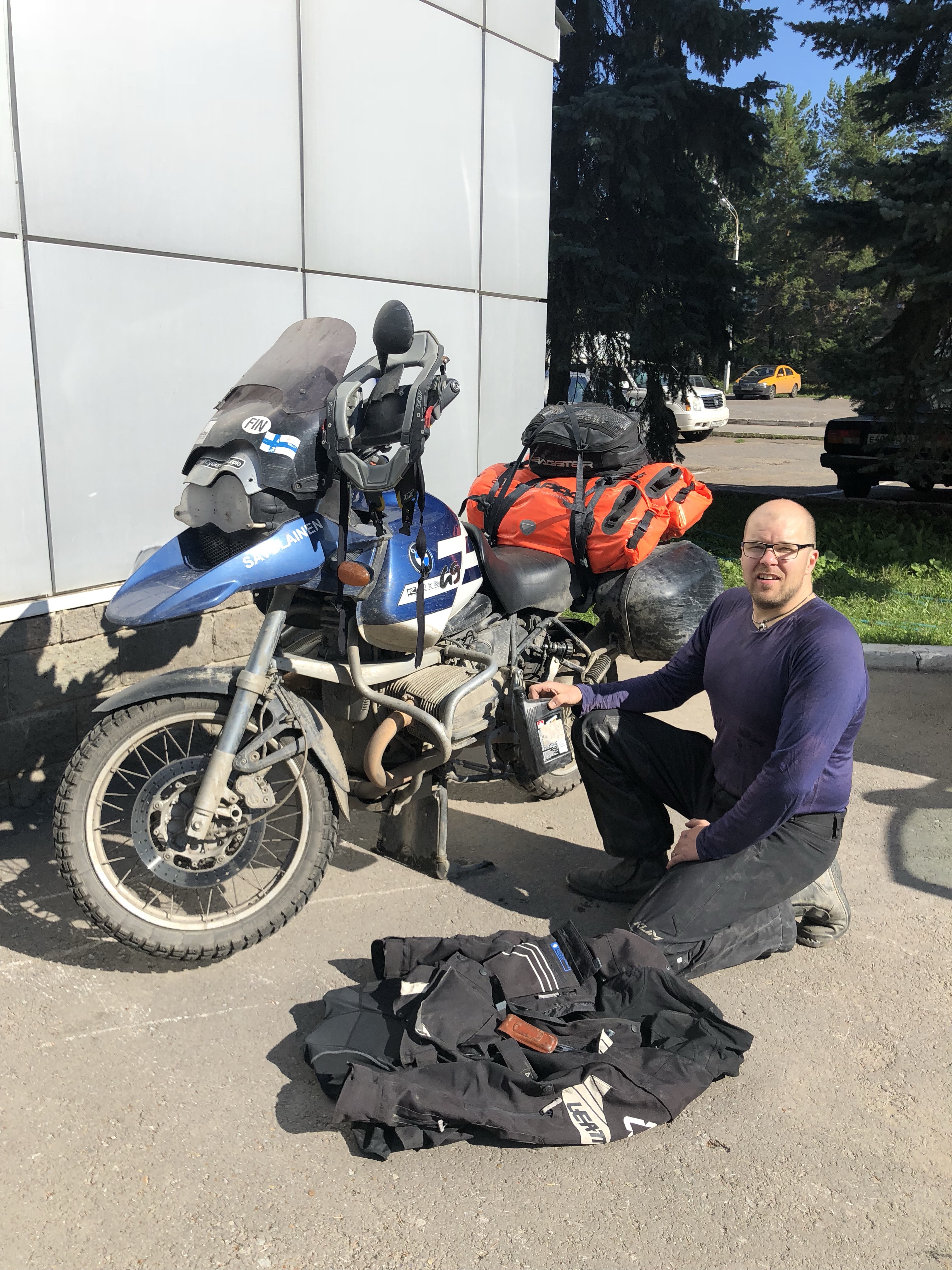 Once again fast forward on good roads till we need to refuel. Even Mikas bikes suspension did not cause problems as the road was so good.
Not much events during the day overall. We met a nice lady on a gas station, she was a skier and knew Kaisa Mäkäräinen, Finnish Biathlon champion. On a traffic jam we reached an older englishman on his bike but never got to talk to him due to the traffic.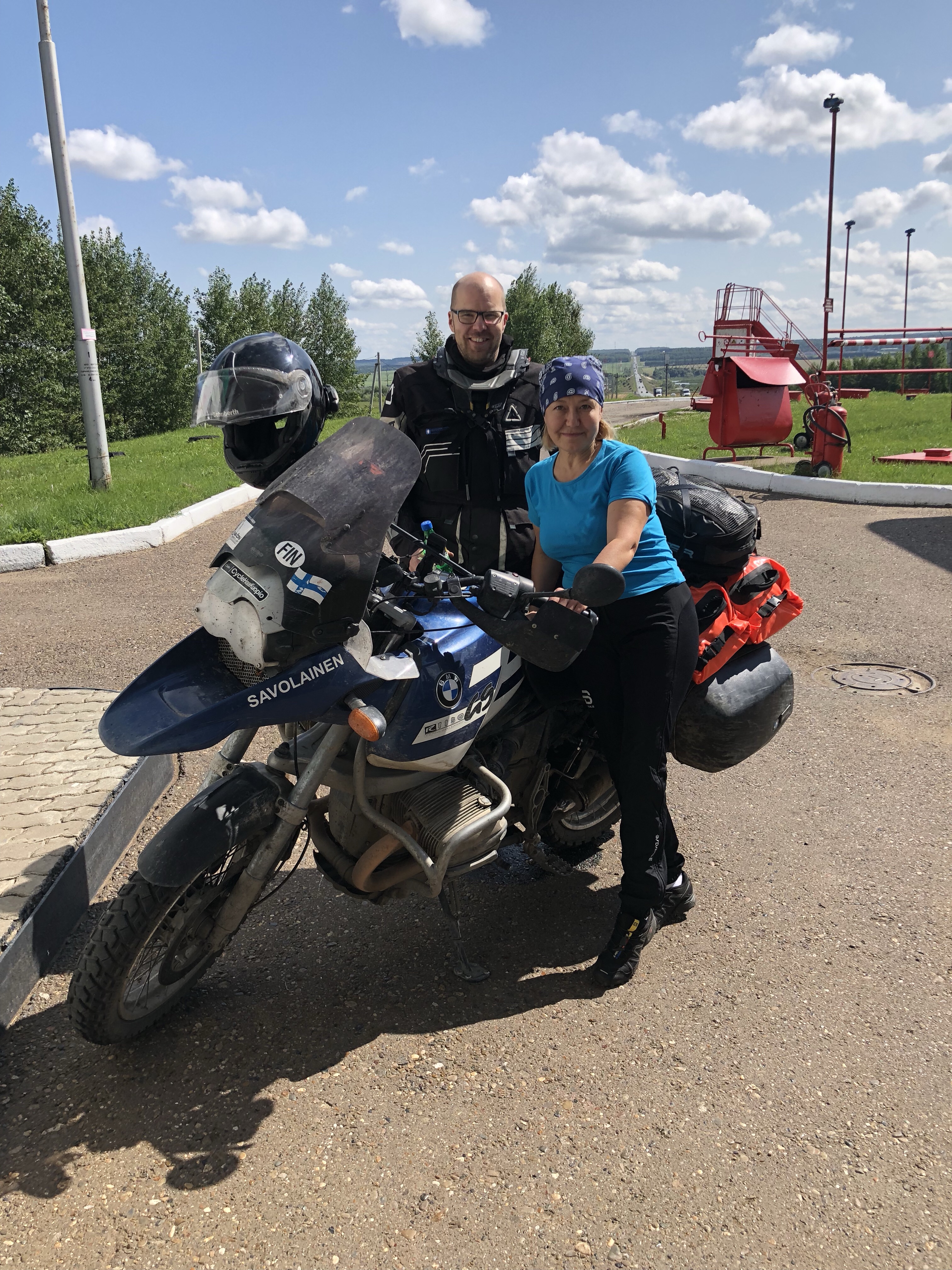 Other than that, the traffic jams were the only exceptions to pushing onwards in transit mode. The road, M7, goes from Ufa all the way to Moscow and there is a lot of traffice there. Mainly good, wide road with some narrower sections. And the roadworks that slow down others a lot, bikers not so much since we can overtake the stopped cars on the side of the road.
In Cheboksary, we rode through the city center and it was surprisingly nice! And there were many people even though it was sunday evening. However, we will not spend much time seeing this or the other cities on this trip, thats the choise we had made when planning.
Just before reaching the hotel the neighbourhood started to look a lot worse. We were a bit worried but the hotel was nice.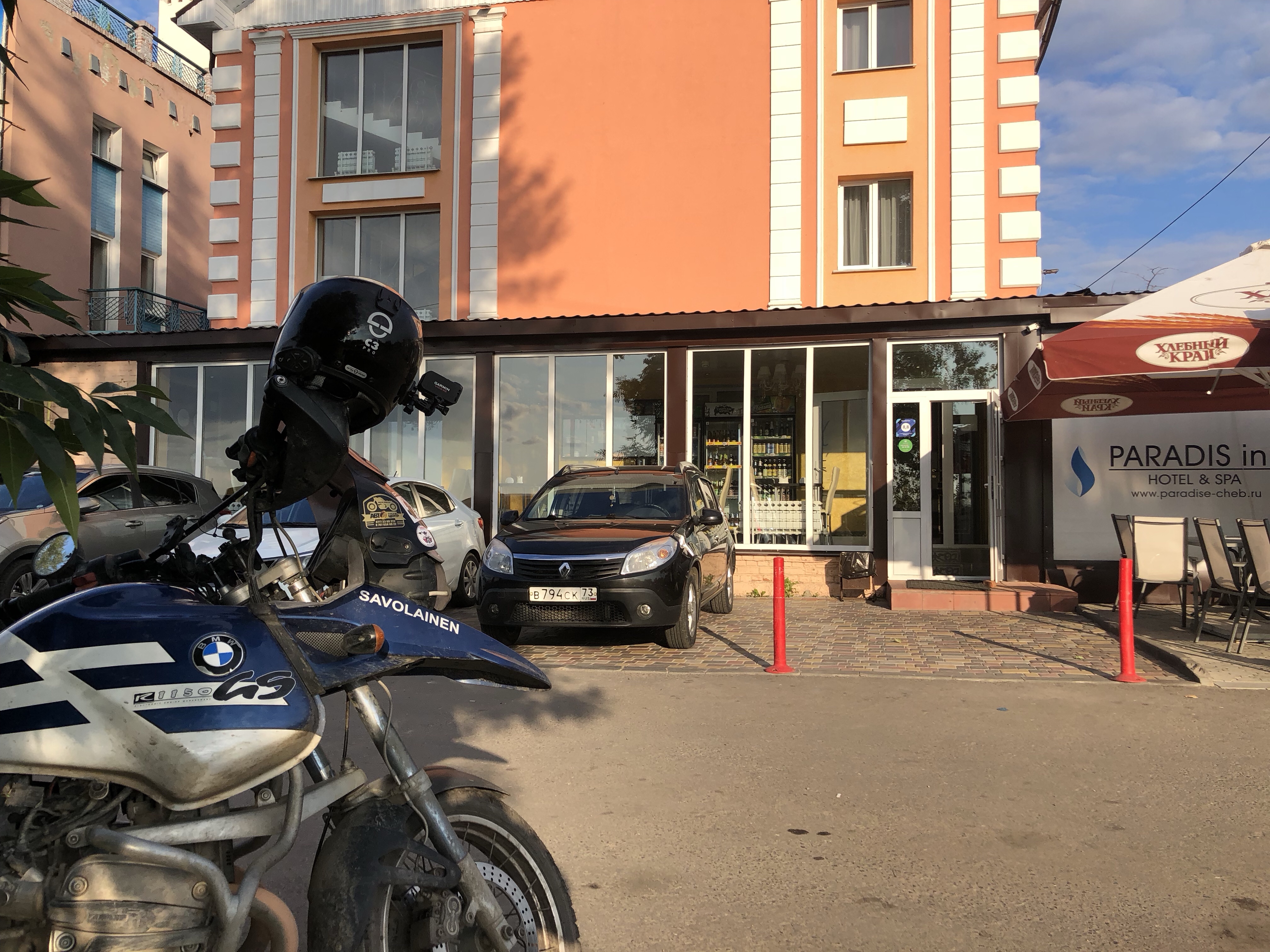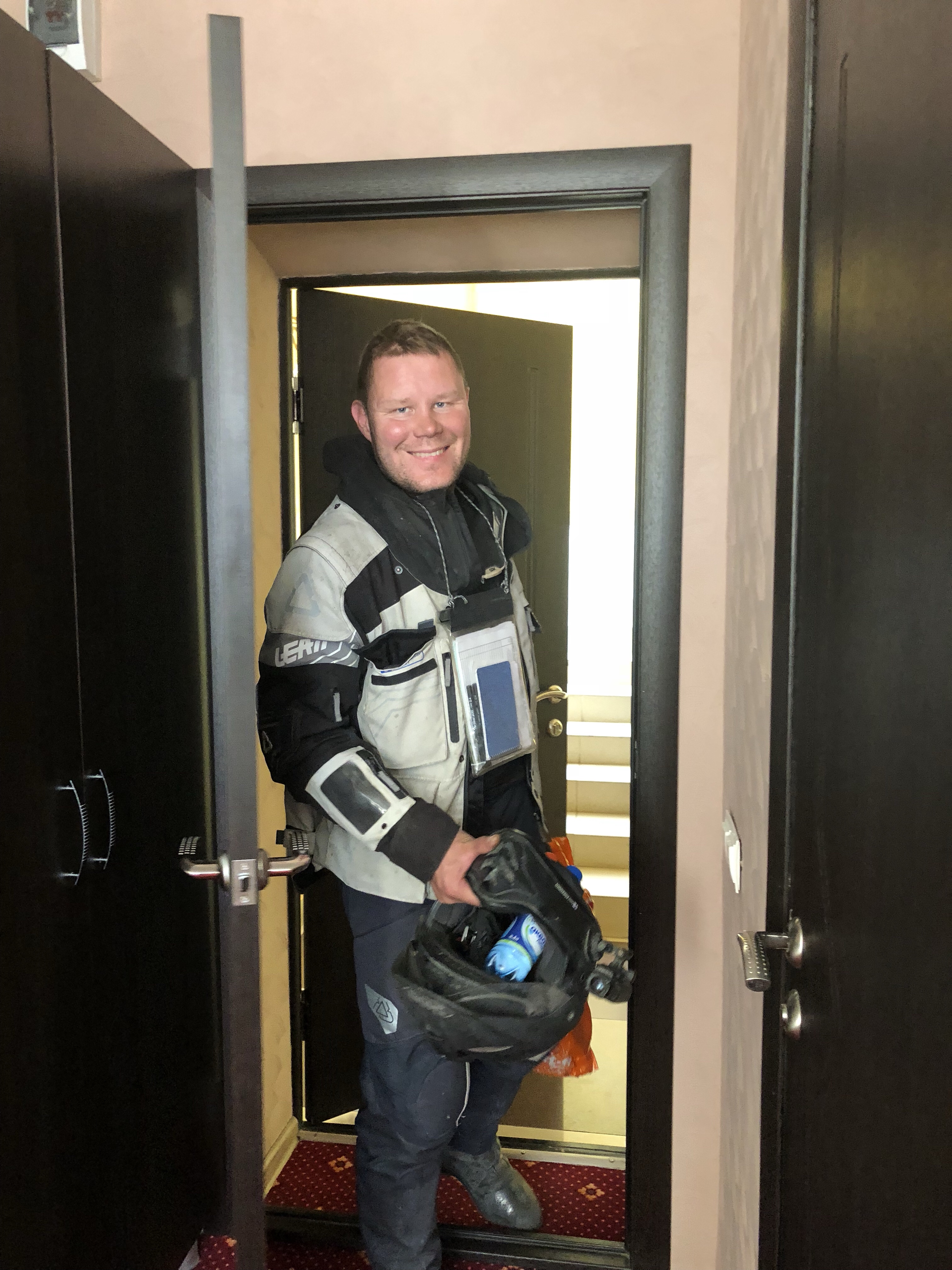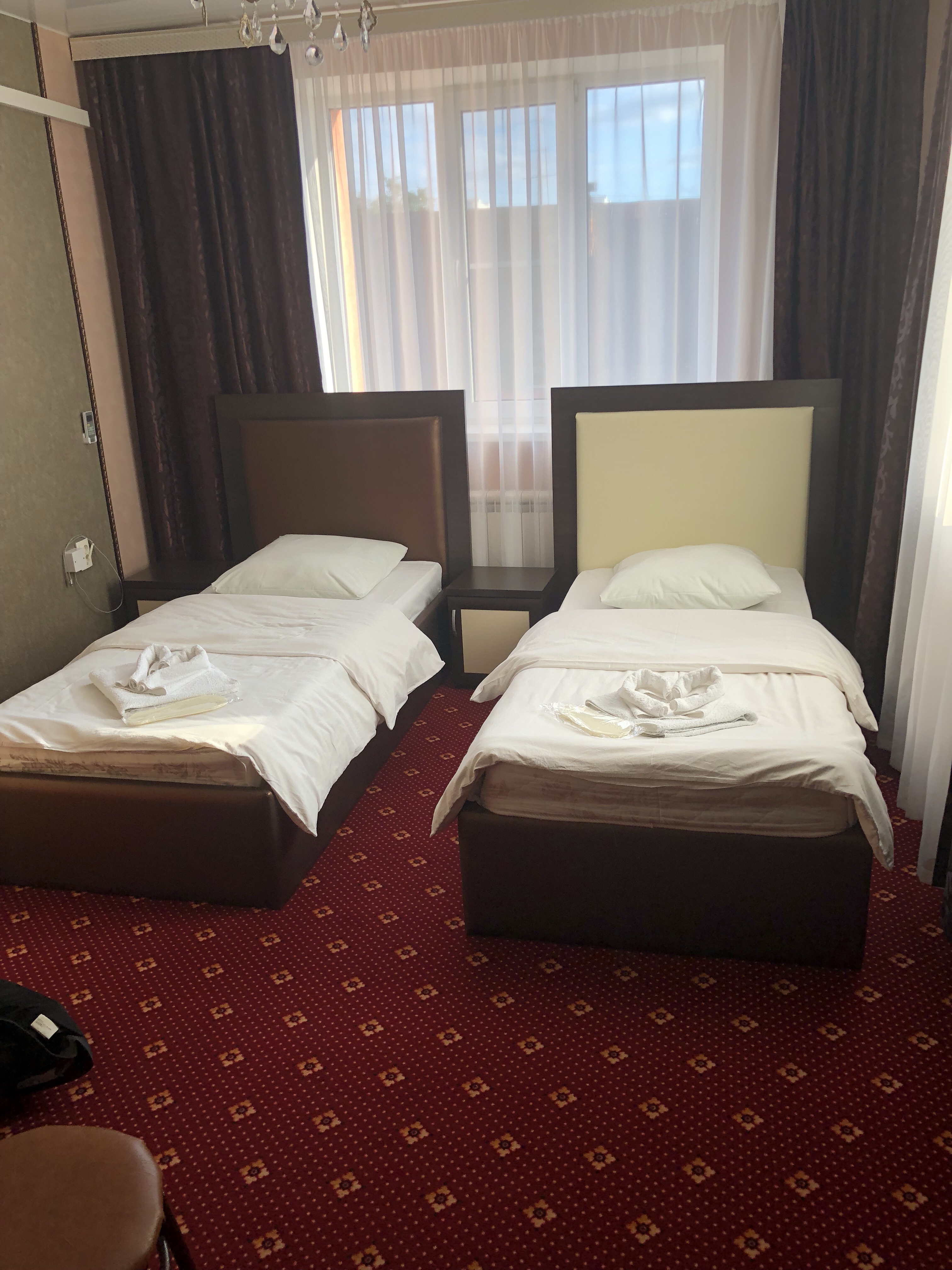 Total 8,5 hours and 690kms and we arrived at 5pm due to earning 2 hours due to timezones. Now we are on the same time zone as Finland.
Shower quickly and the to city center for dinner. Nice restaurant and menu with pictures, this time we would actually know what we order:-)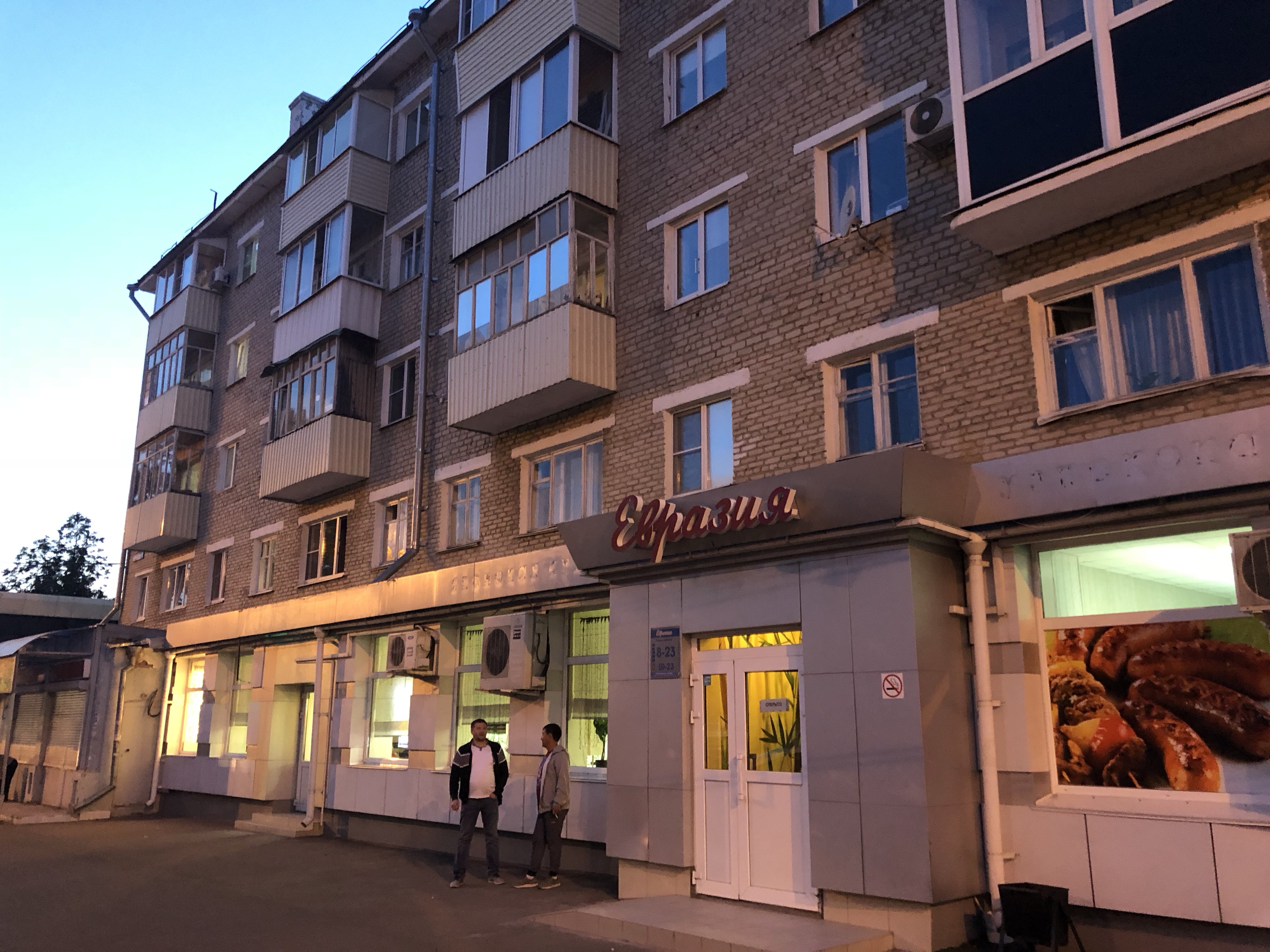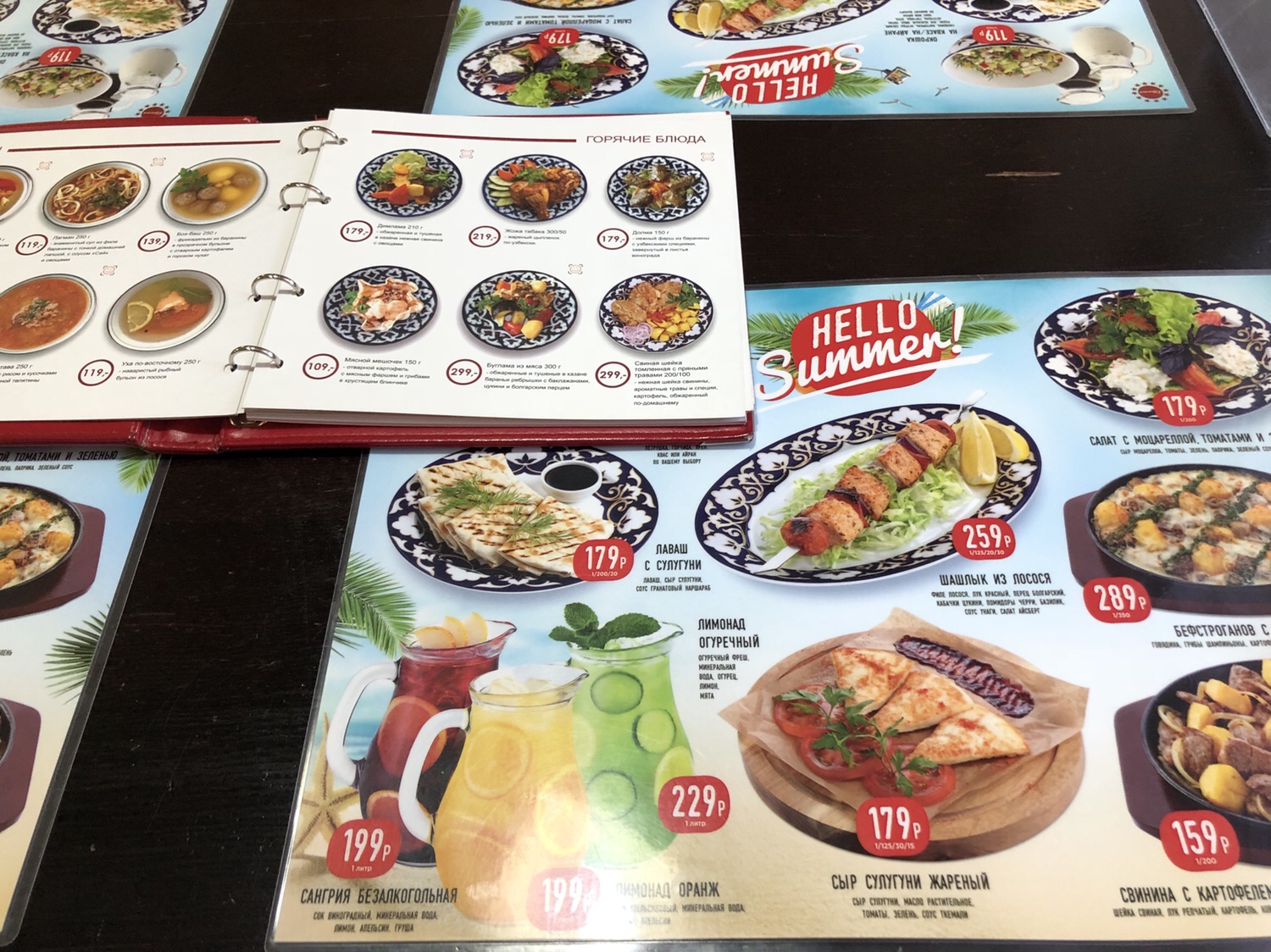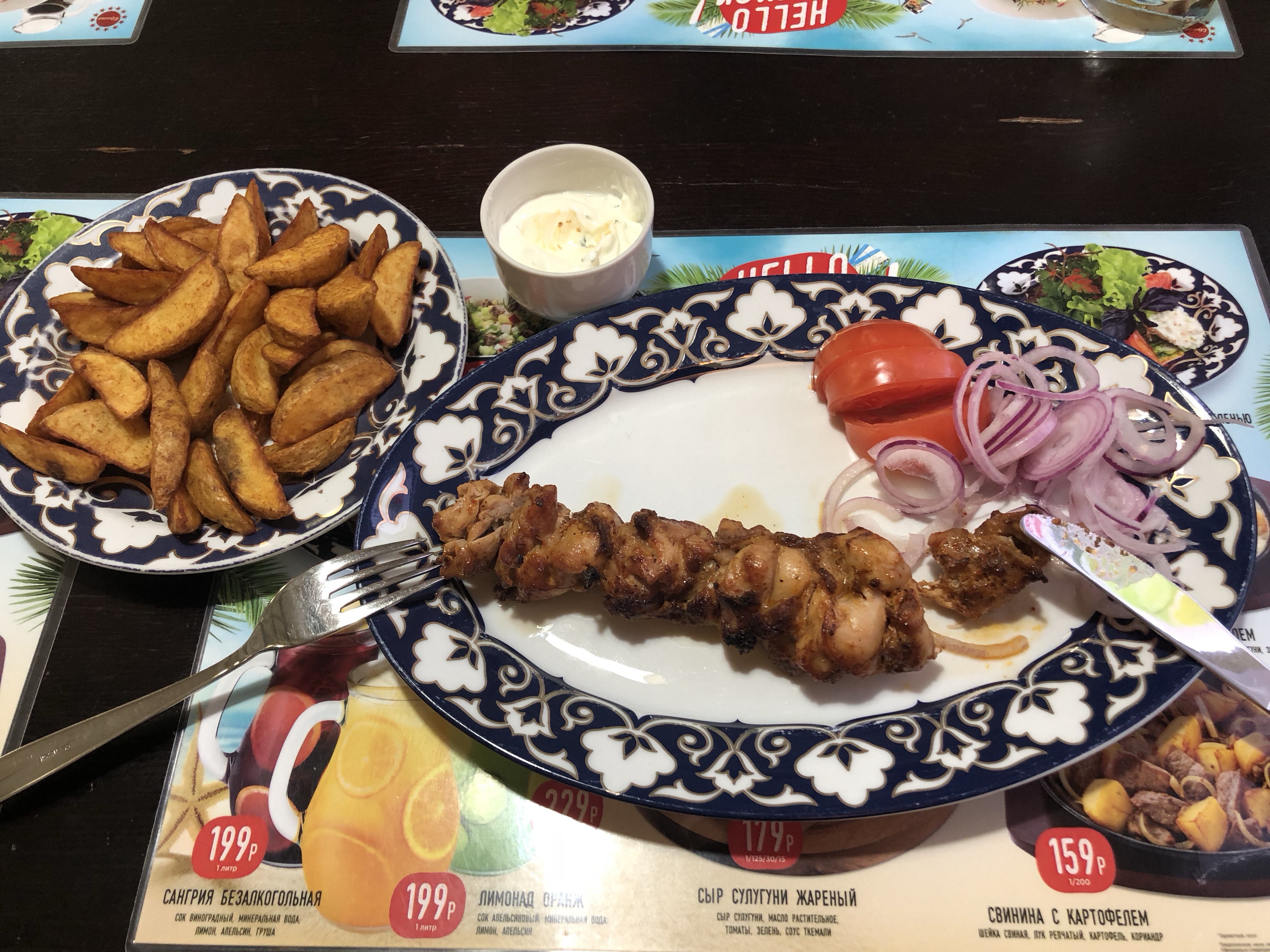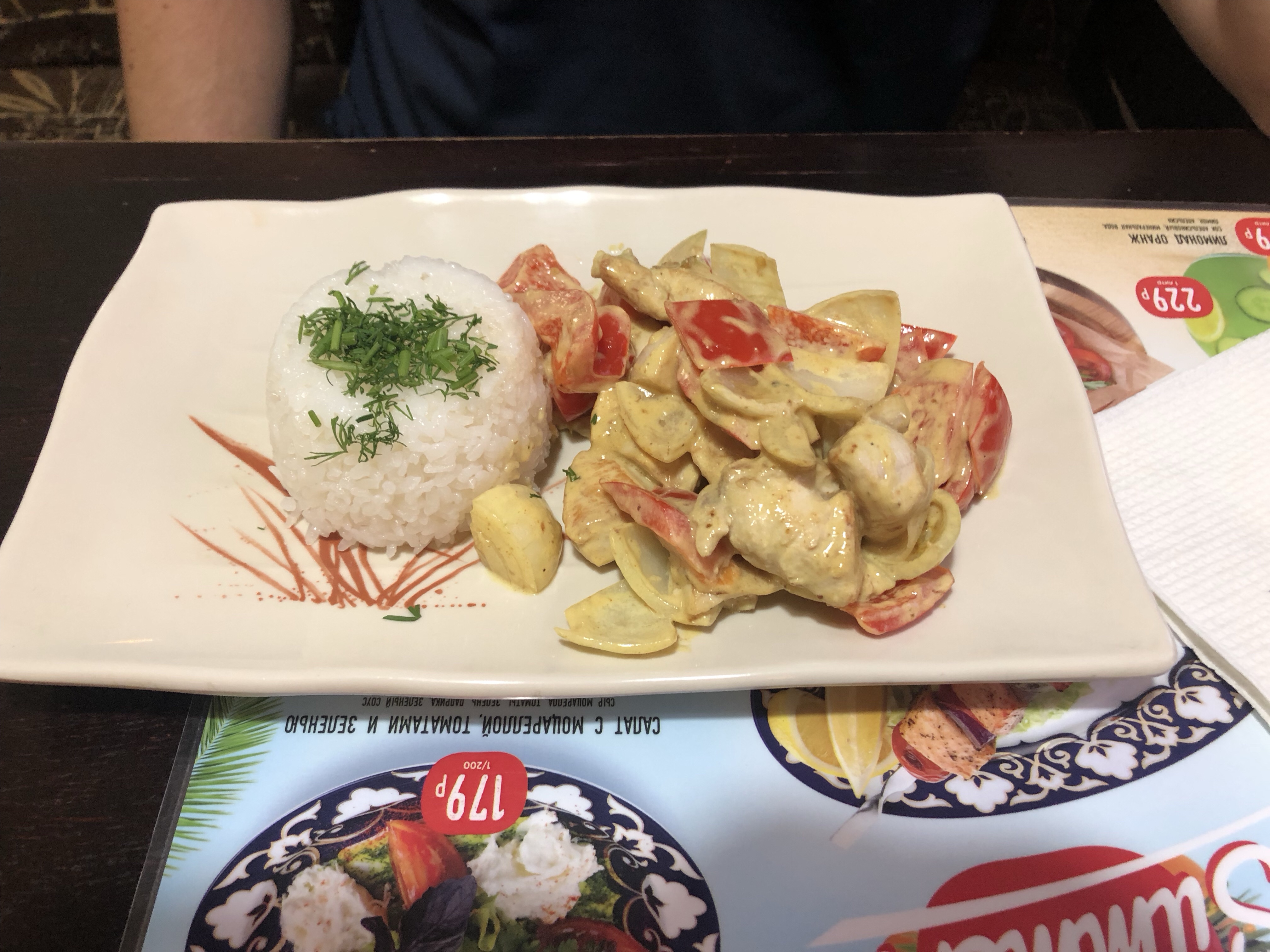 After dinner to the hotel and some blogging even though the wifi would not work propery in our room. Mika also cut his hair and shaved to be ready for Moscow.
Early in to bed to get good night sleep. Tomorrow we will be heading towards Moscow and then have a rest day there.