Cheboksary-Moscow 685km, 10h
Moscow 13200000 inhabitants.
9am we took off from Cheboksary in a good weather and after having heavy breakfast. Not much of riding left till home, this day would be just a quick ride to Moscow.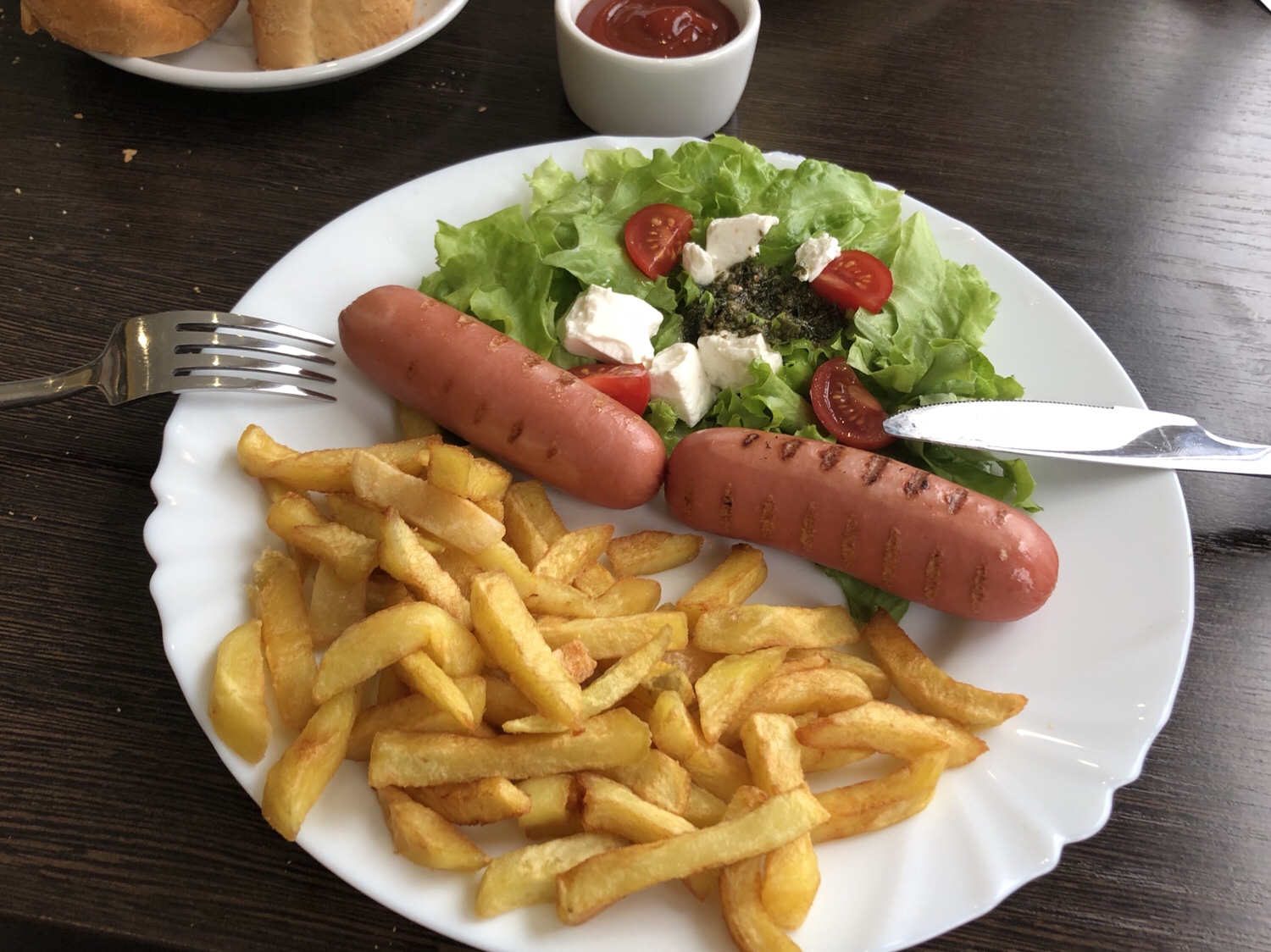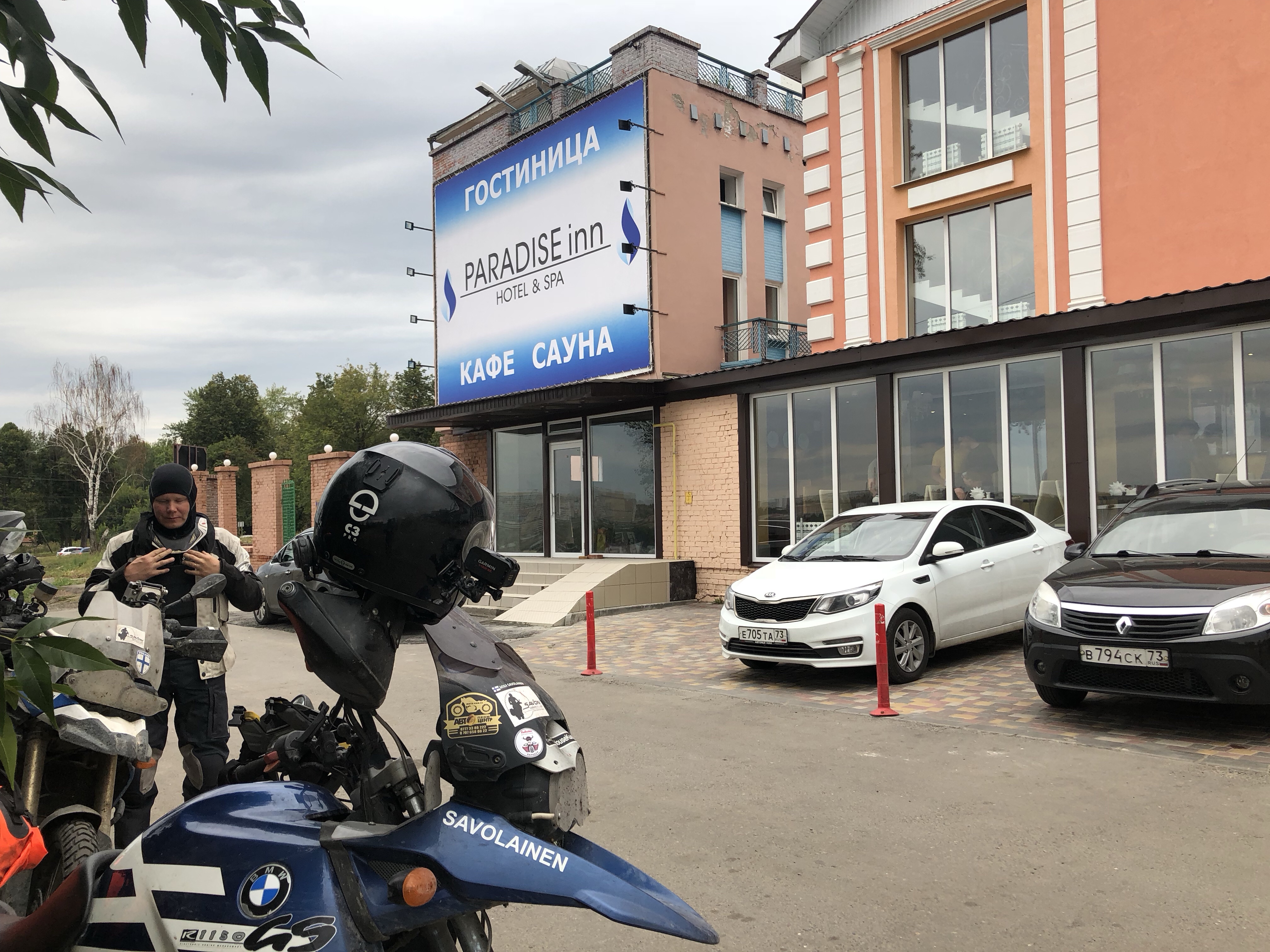 We stopped for first refuel at 60kms since we did not fill the tanks in the evening. Then we continued with good speed as the roads were good. Only in some places there were ruts and Mika had to adjust the speed. Especially in the corners ruts and bumbs can be tricky when riding without suspension.
Soon it was time for second refuel and lunch. Camping food today as well and ice-cream for dessert. No pics as we have already taken many similar ones. Only "exotic element" was the smell…Not too good. There was also a toilet available on this gas station, kinda festival toilet but worse.
During lunch the weather turned to worse and it seemed it could start raining any moment even though it was not raining. We did not put the rain suits on when we started riding again.
Just after few kilometers the rain started and we stopped under the shelter of an not operating fuel station. There was also another biker, a Moscowan guy, who was waiting for the rain to pass. We had a short discussion while putting the rain suits on and then we took off again. Rain lasted only a short time and quite soon also the roads dried enough so we could remove the rain suits and ride the rest of the day in nice weather.
There were also some roadworks, Google estimated that some of those would prolong the riding by up to 1 hour each. For us that was not the case and we managed with losing just few minutes. in the queues we usually could pass on the right sideof the road or on the left side of our lane. Sometimes today we went to the left side of the road (outside the pavement) and then when the lanes got separated by a fence, we took double u-turns, with the help of others and managed to return to our lane quickly. It is amazing how people help each other on the roads, quite opposite to Finland for instance.
Of course we use a lot of caution when moving between (and off) the lanes. One problem with off the lane riding was naturally Mikas bikes broken suspension. We had to take care of that as much as possible.
When we got closer to Moscow, the amount of traffc got quite huge. There were 5 lanes on both directions and it is amazing how well the traffic worked. Some locals were a bit grazy and the 2 wheelers without panniers just blasted between cars on high speed. But we saw no accidents or panic braking etc. When the traffic got stopped or moving slowly, we used the left side of leftmost lane to pass the cars. We rode slowly and had to let loccal bikes pass us many times.
We had heard a lot about how bad the traffic is in Moscow and it sure is heavy, but surprisingly smooth. On the bikes especially, with car it would have maybe been a different kind of experience.
It was quite easy to find the guarded, fully fenced yard of our accommodation but not too easy to find the right building and apartment. The apartment was on a full block of buildings in the same quarded area. It seemed to be full of expensive cars, mostly SUVs, so probably the people in this area are doing well financially.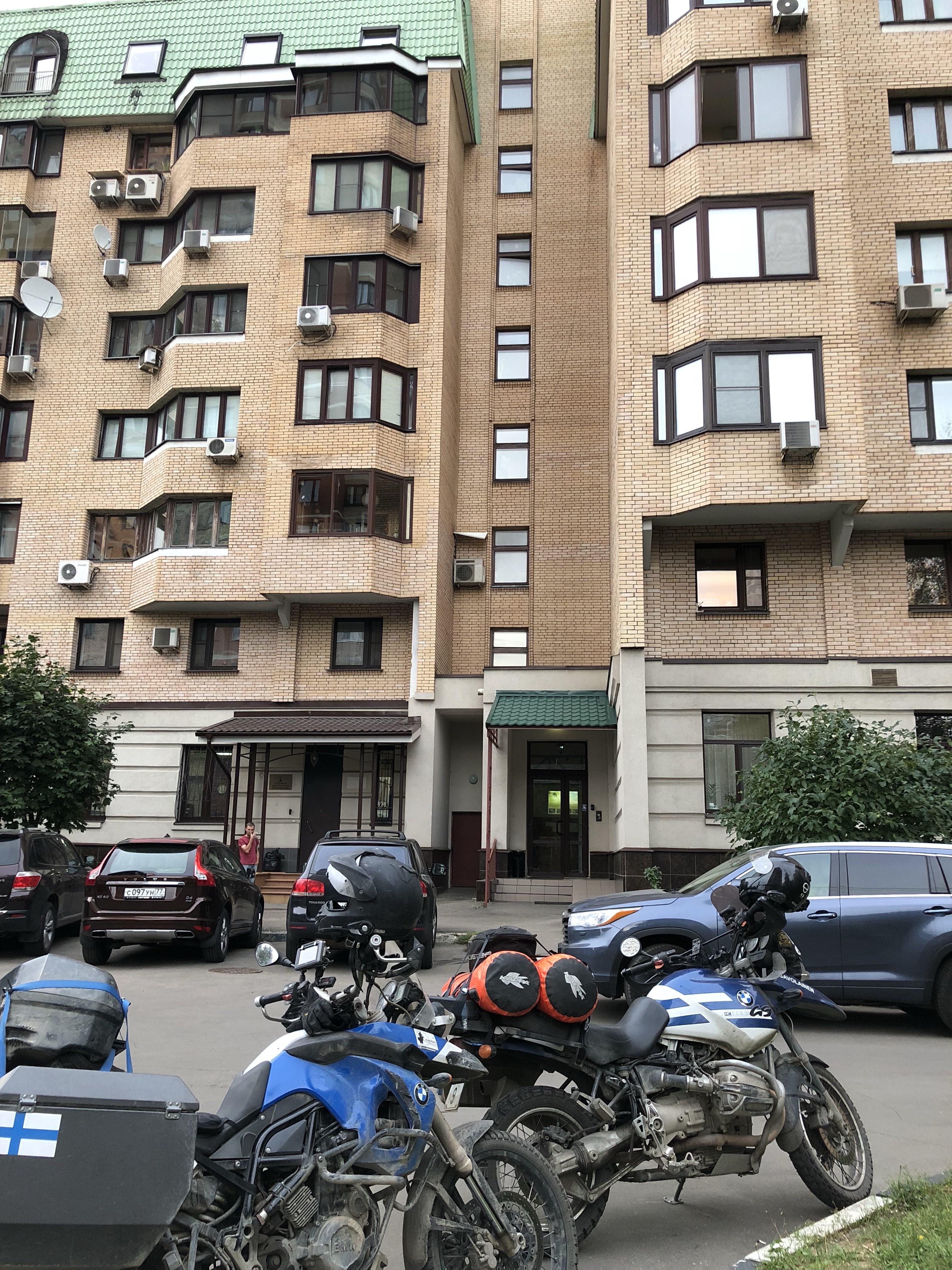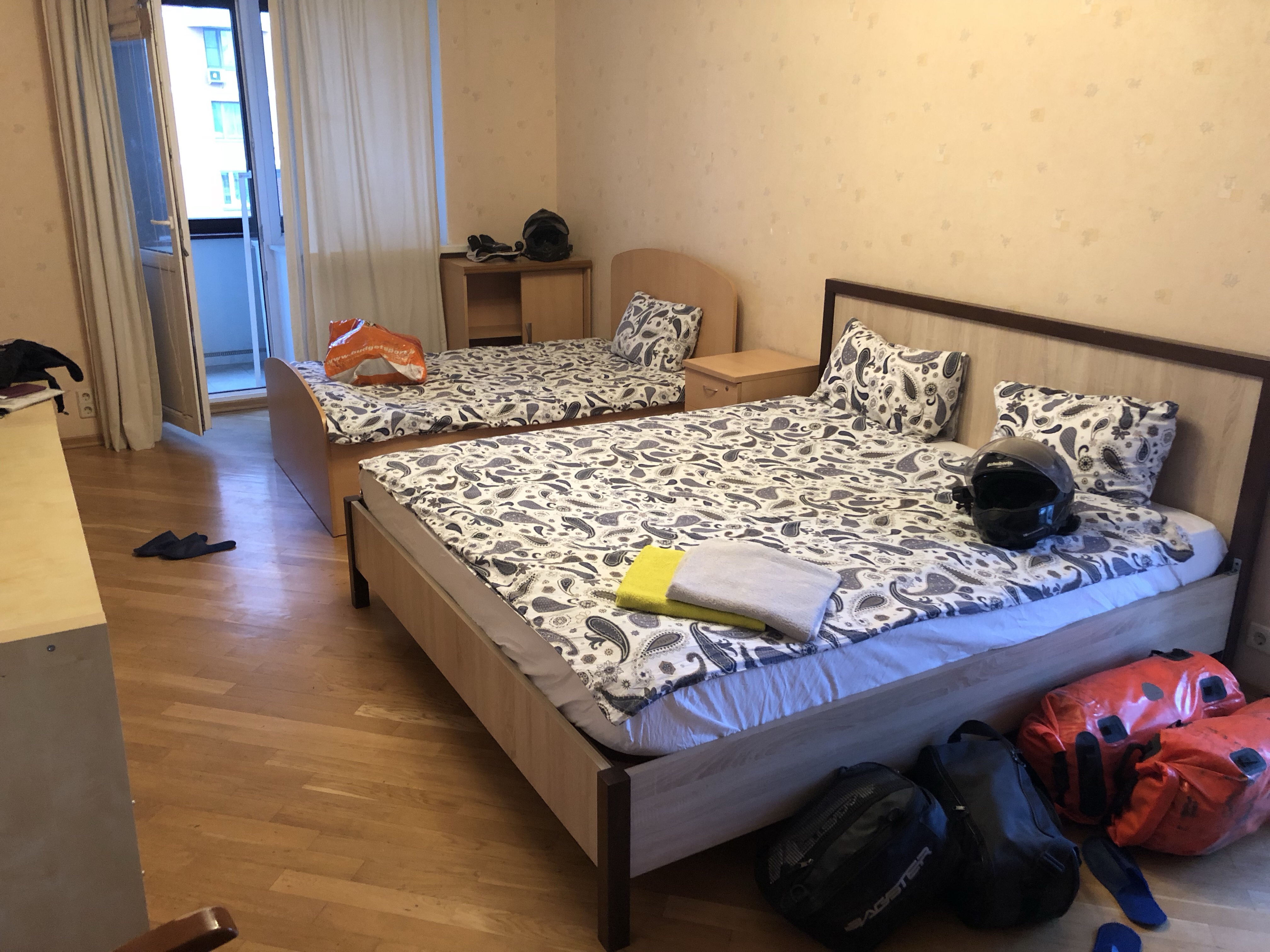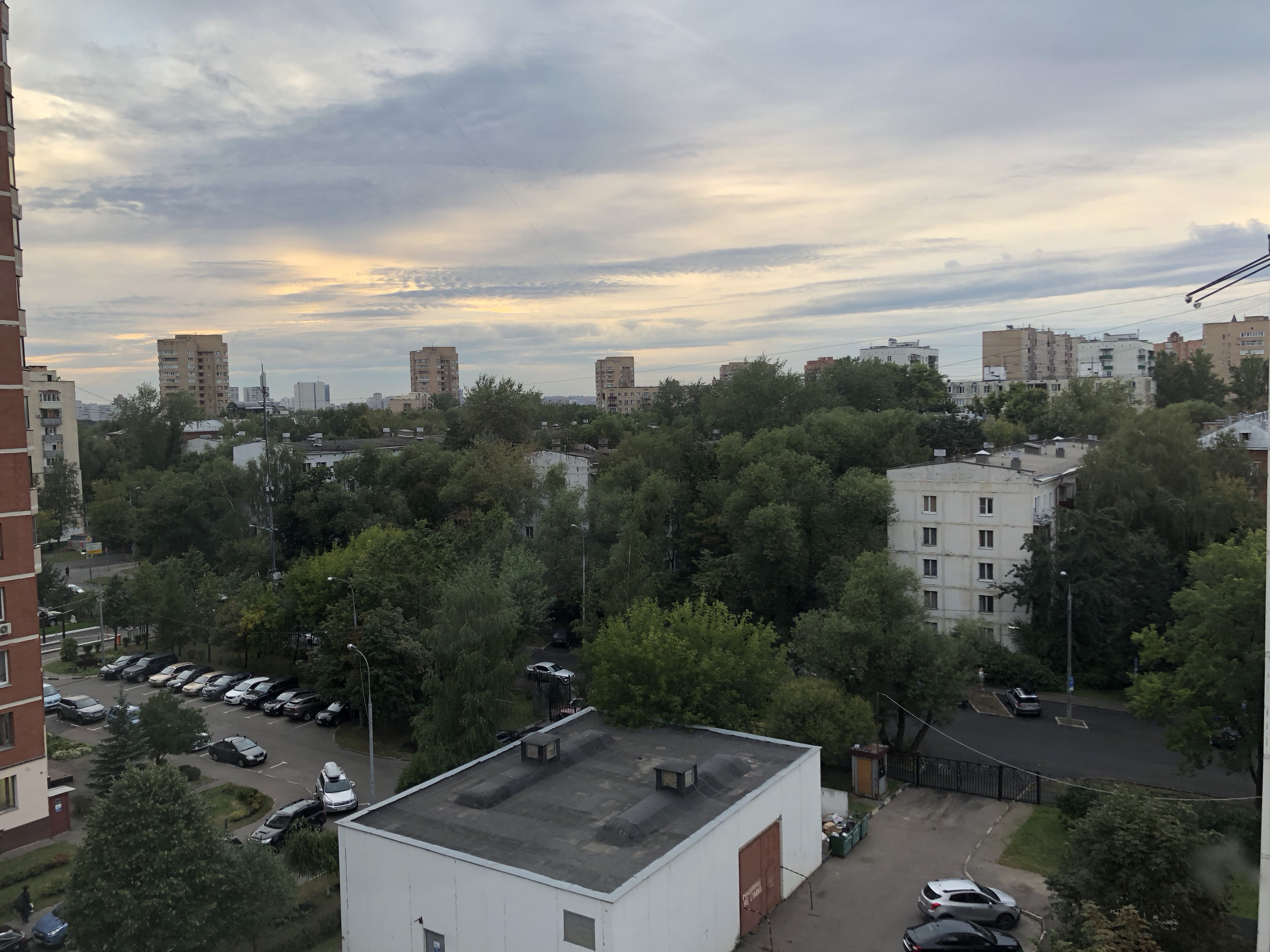 After shower and picking up some breakfast for tomorrow from local store, we headed to downtown Moscow. This time we decided to use comfort+ level taxi from yandex, to have some luxury (price diff was about an euro). We had dinner on a Russian-Bulgarian restaurant that served good food and the price was surprisingly low, being located very close to red square etc.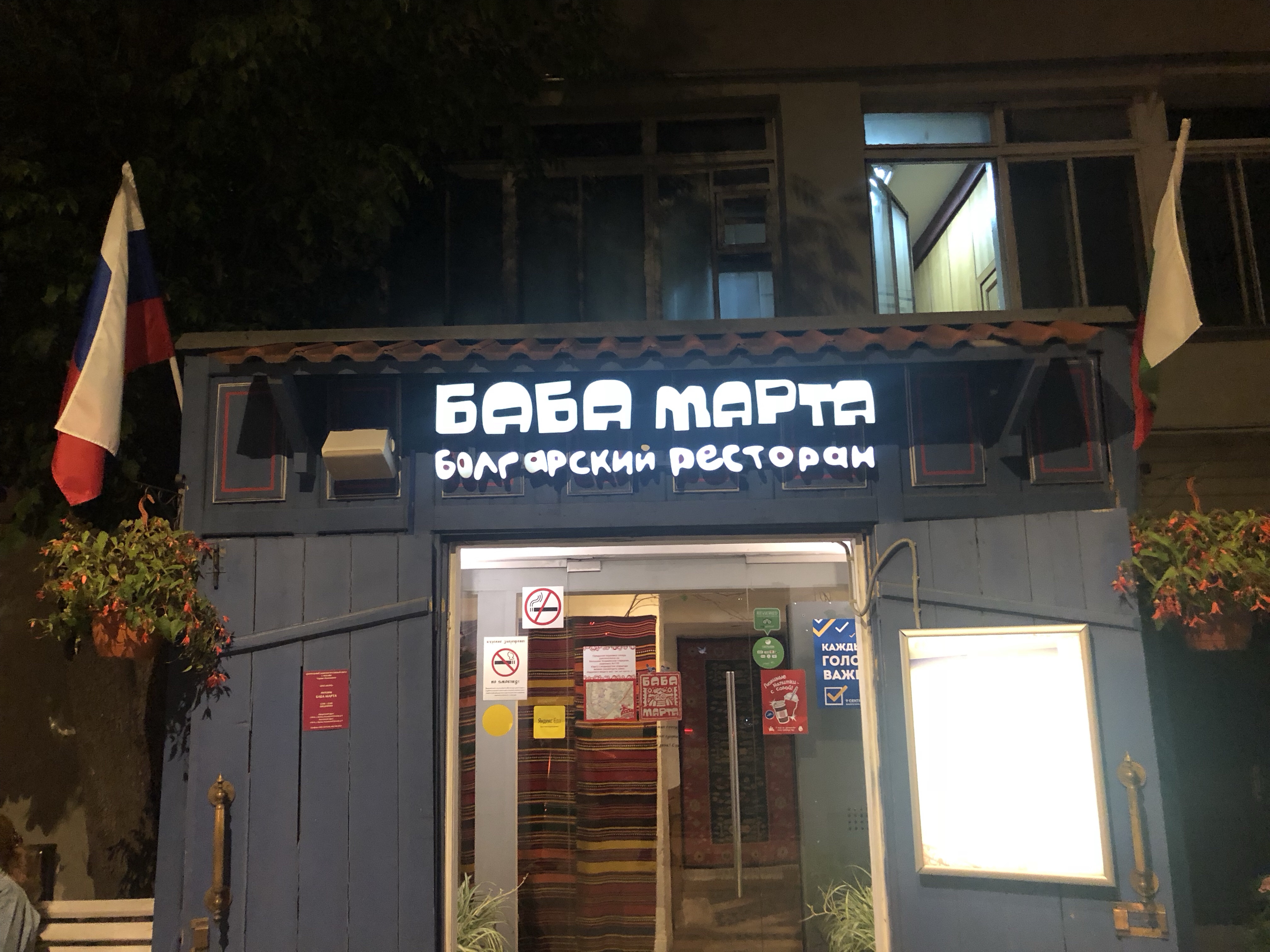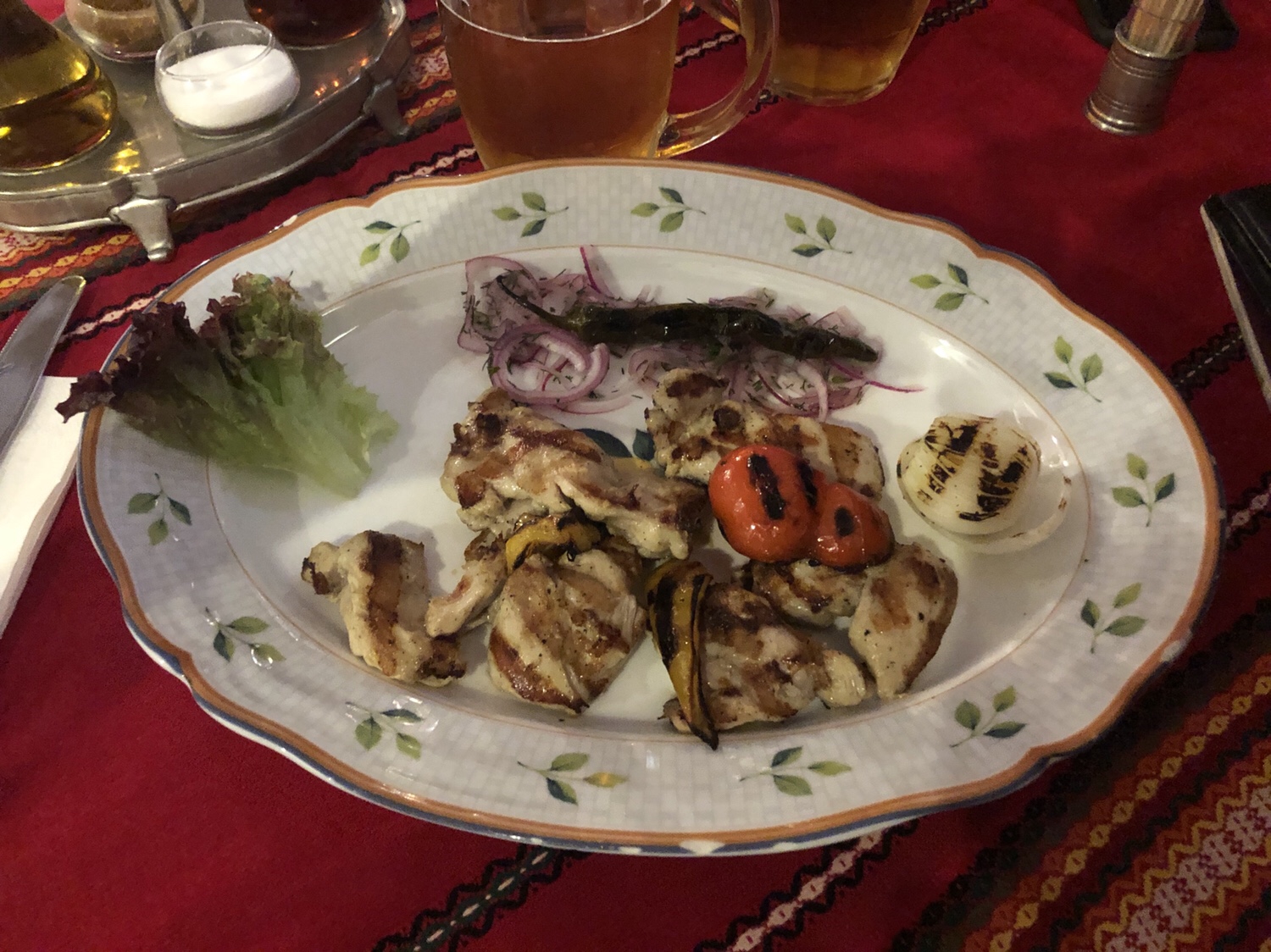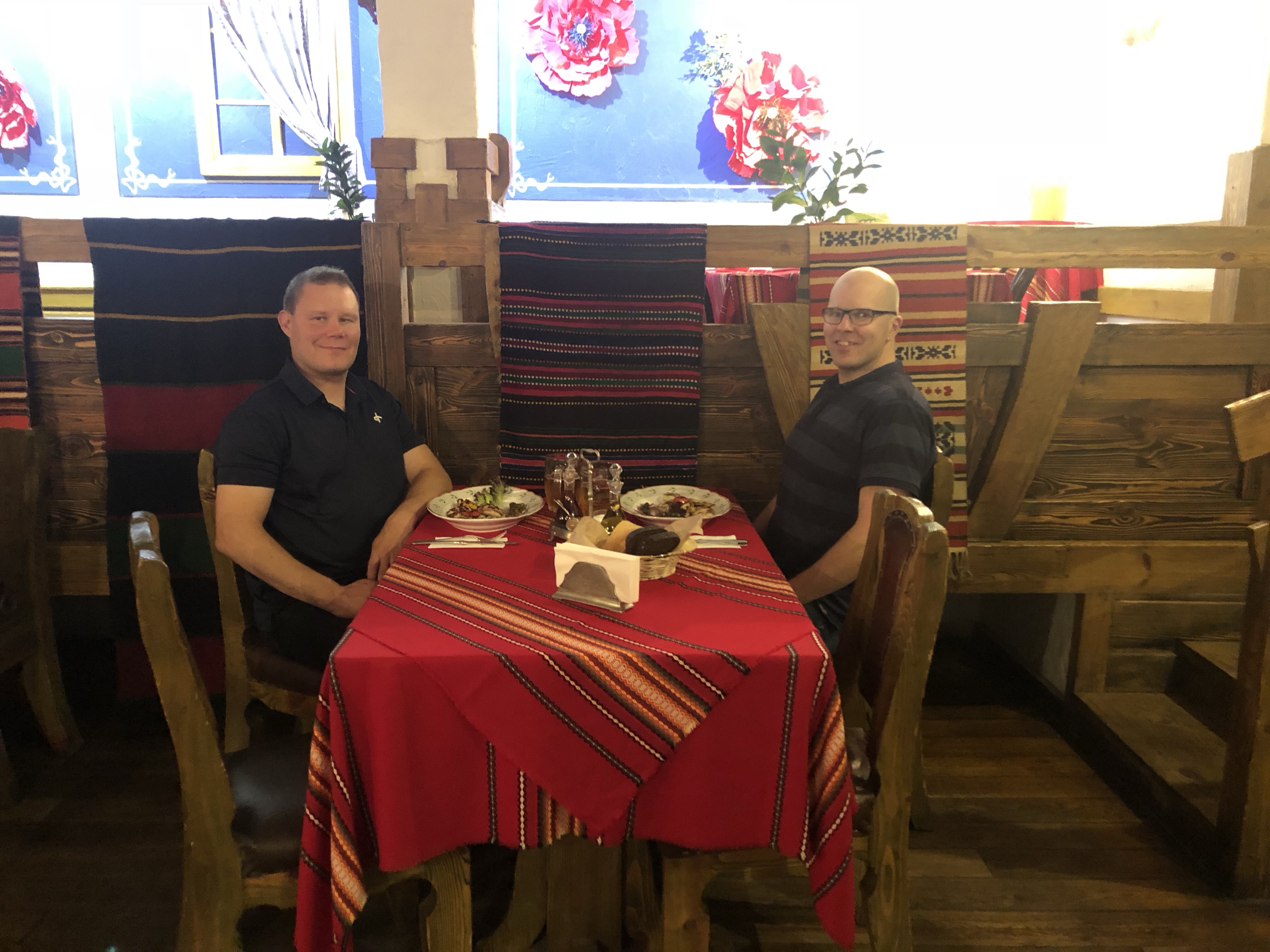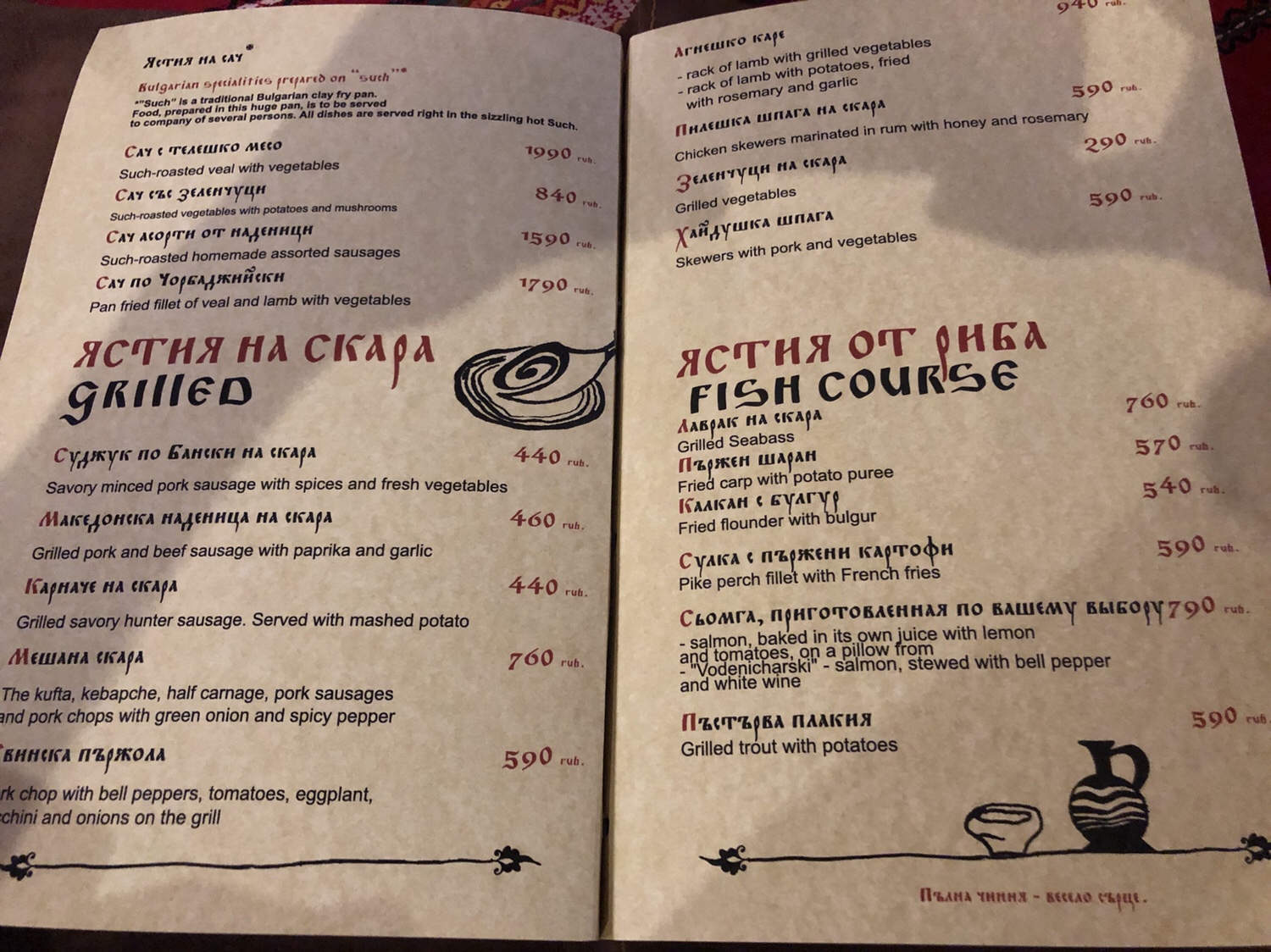 After dinner we took quite a walk around the sightseeing places of Moscow, including Kreml, Red square and many others. They were lit nicely and every place was clean, even the toilet on the park close to Kreml.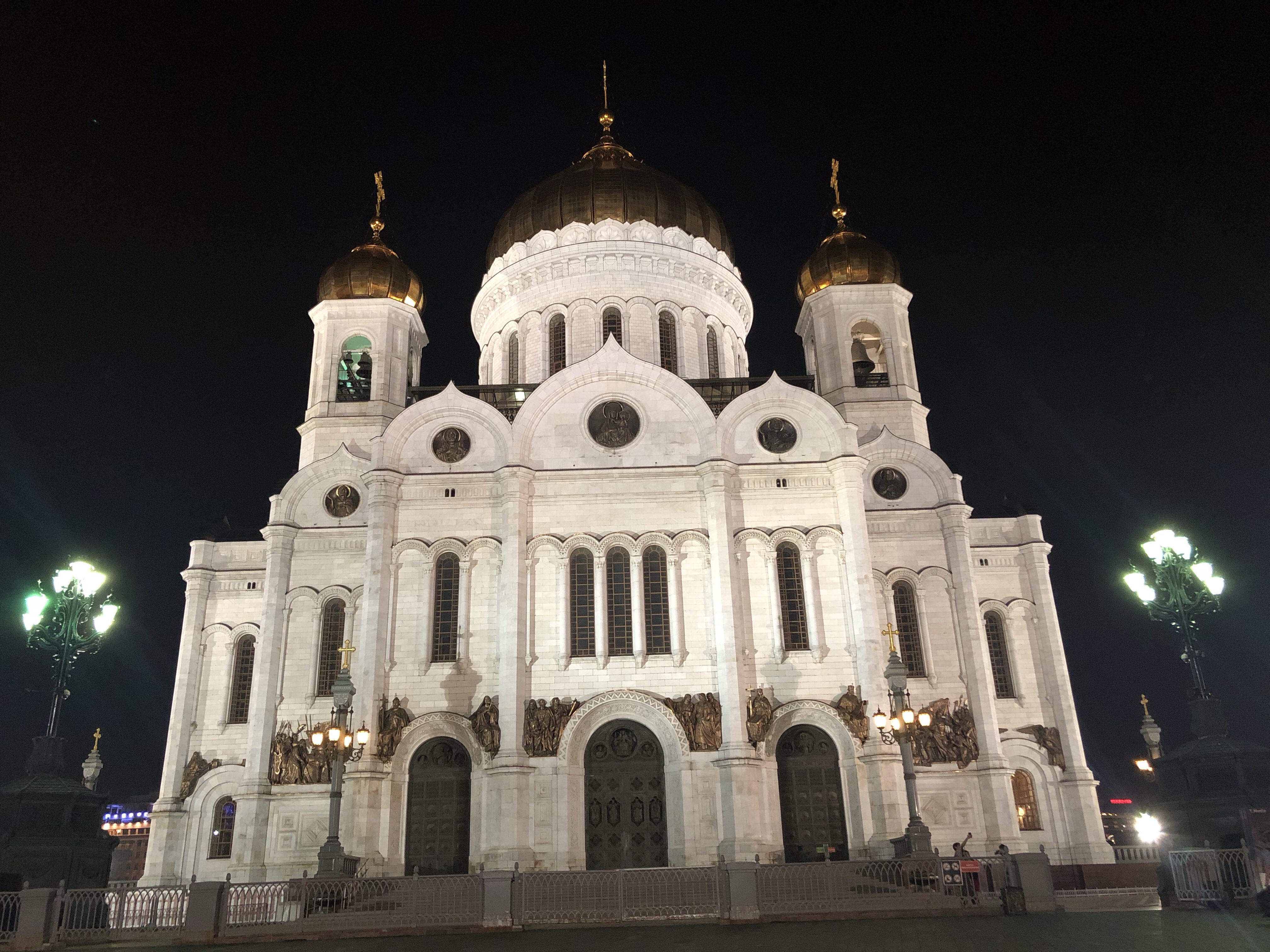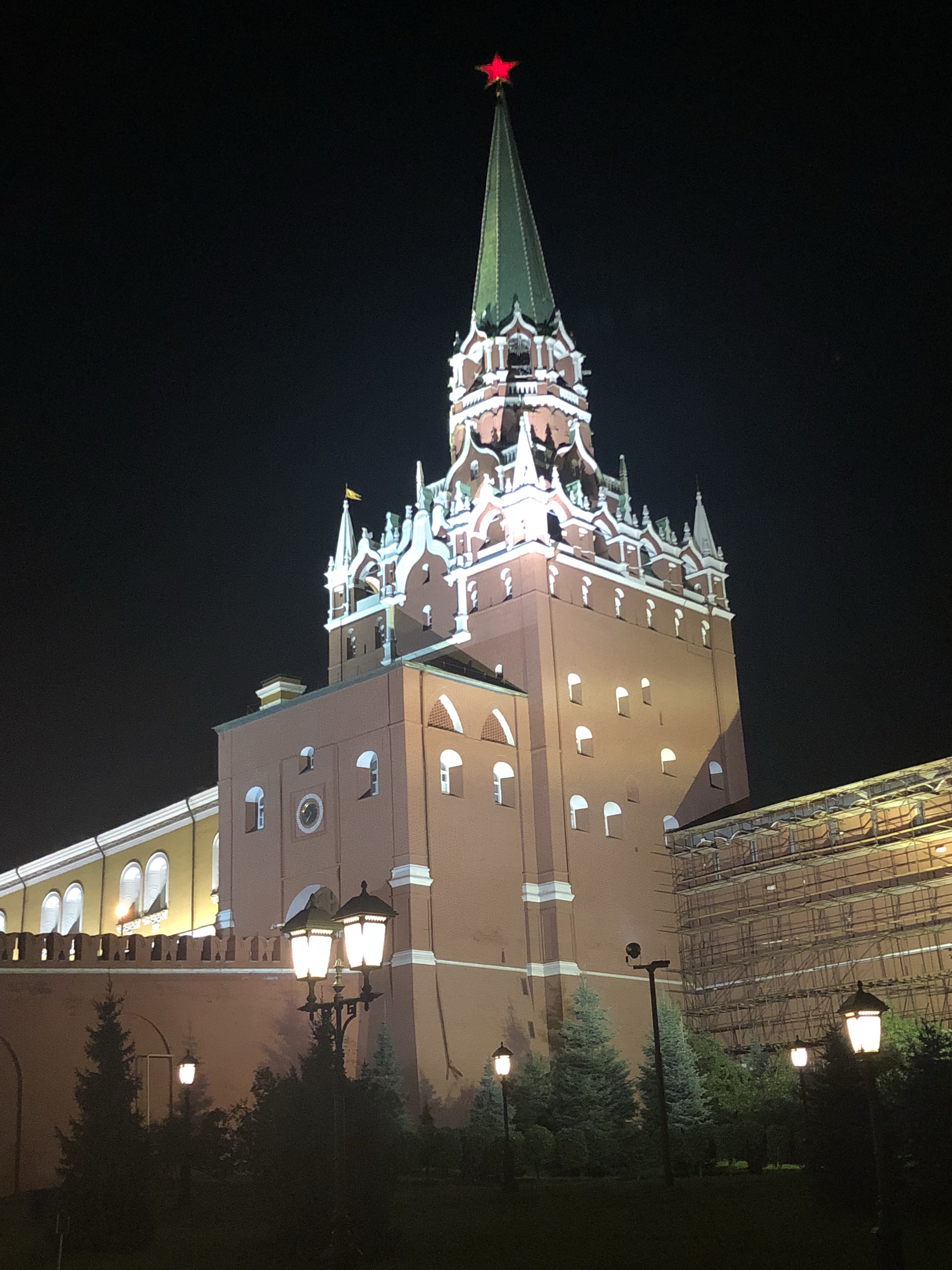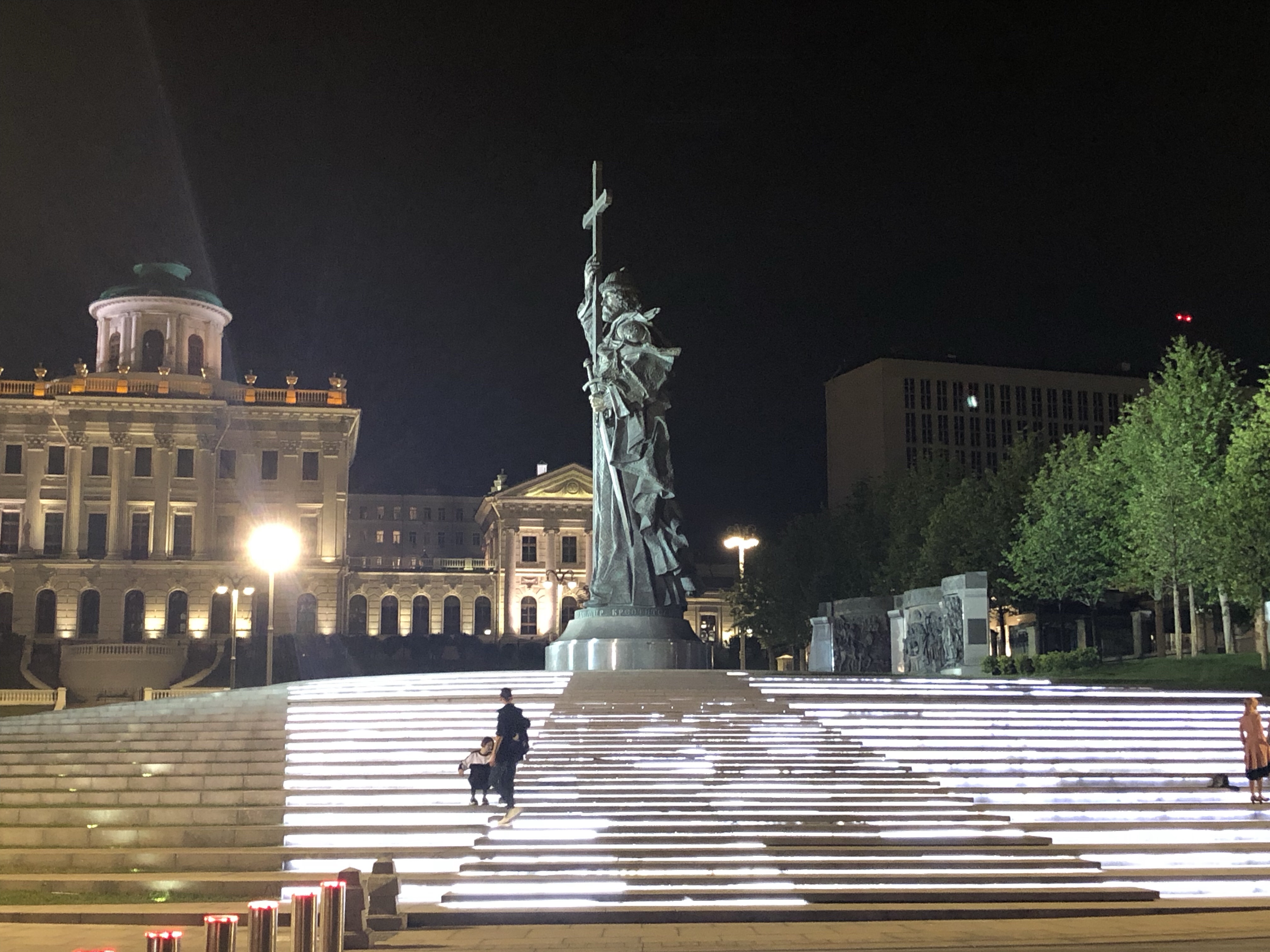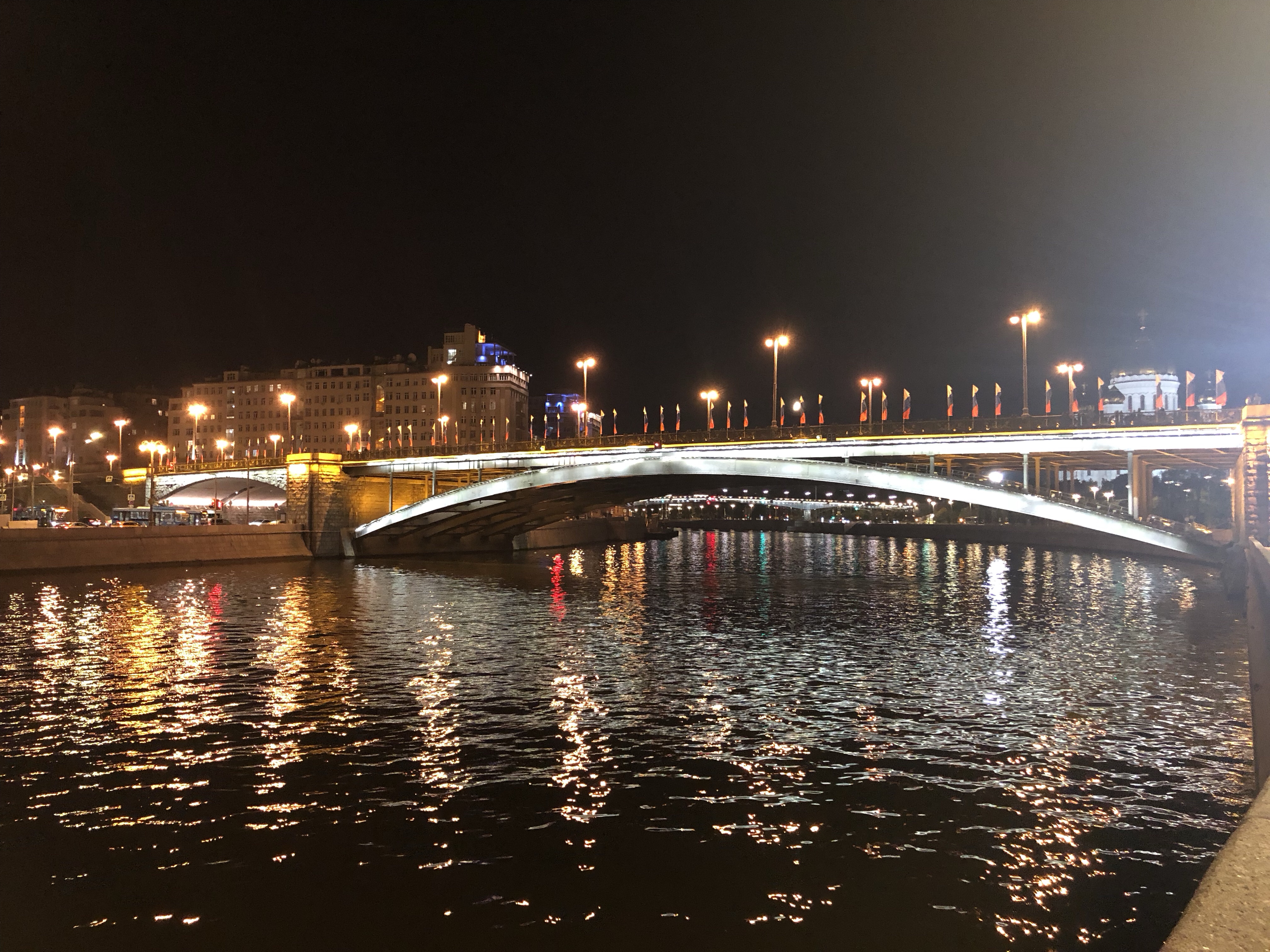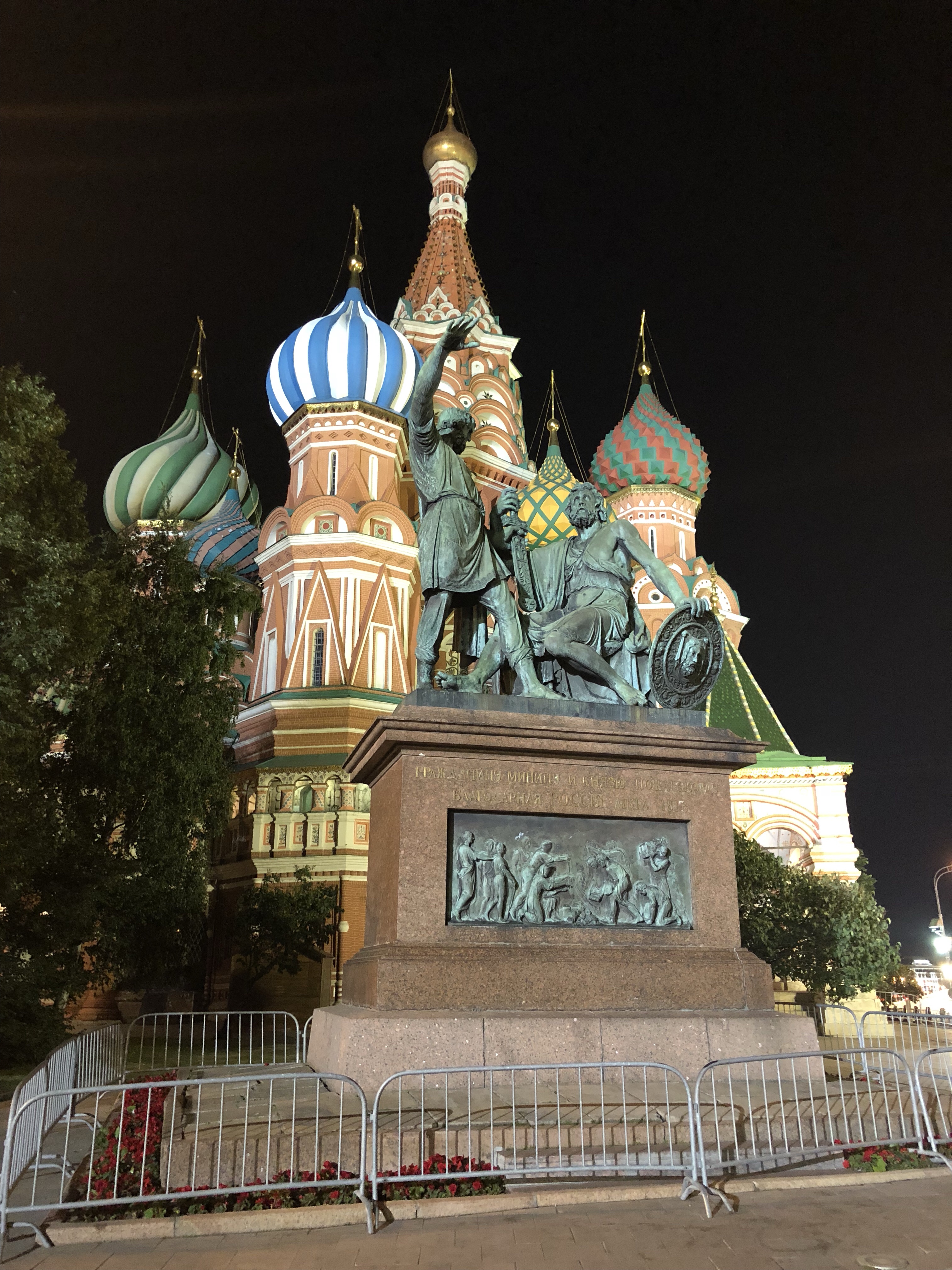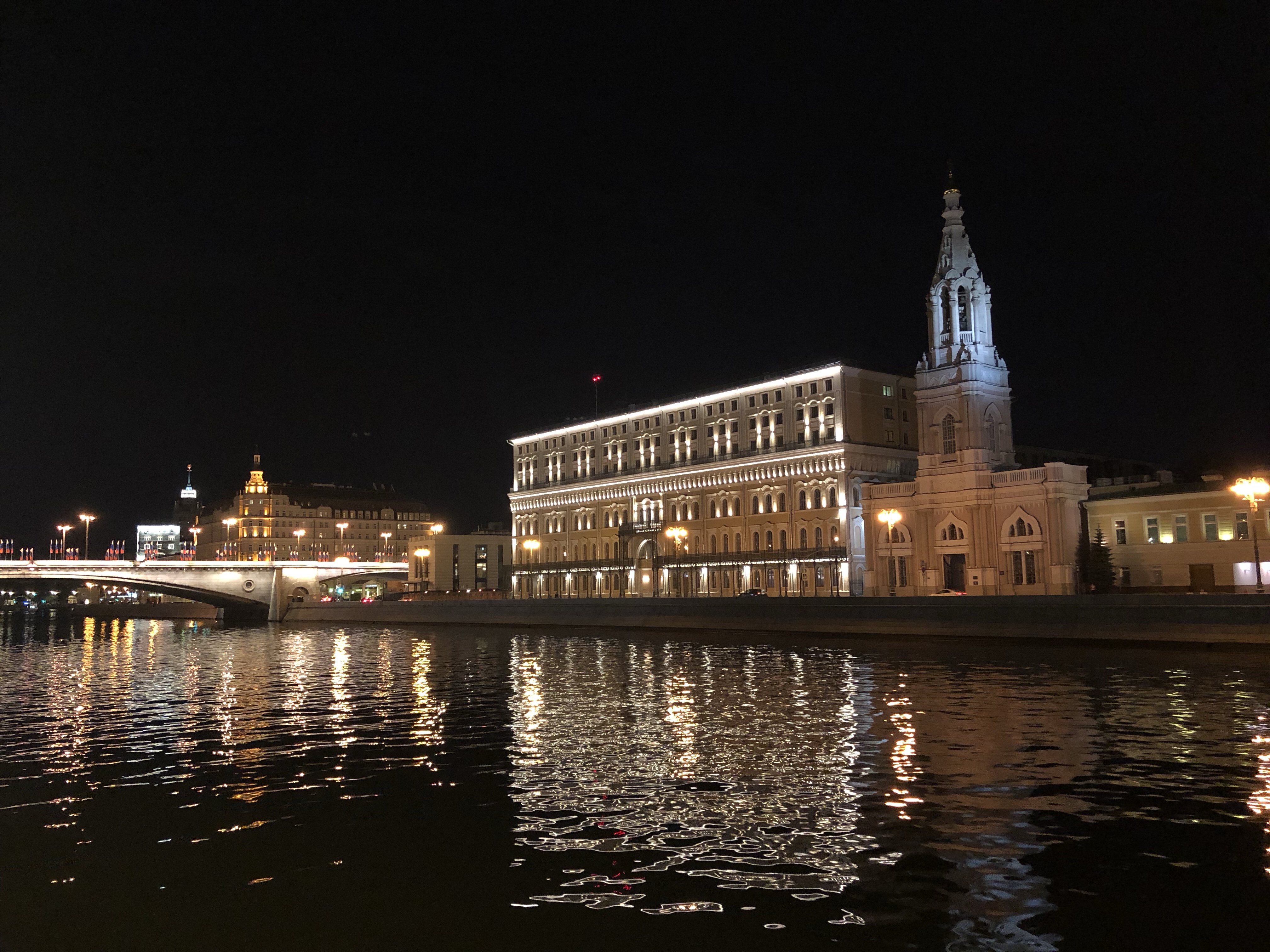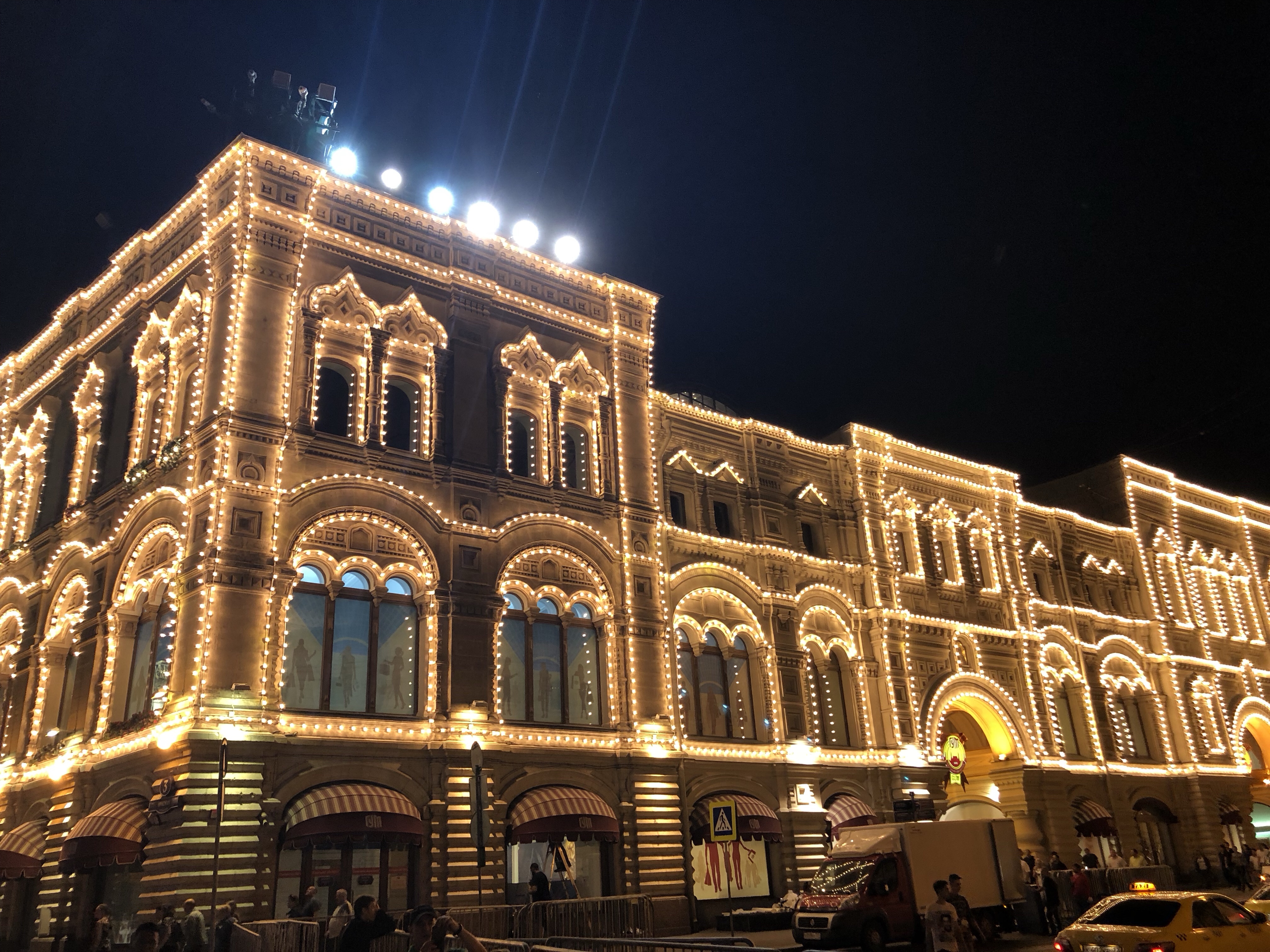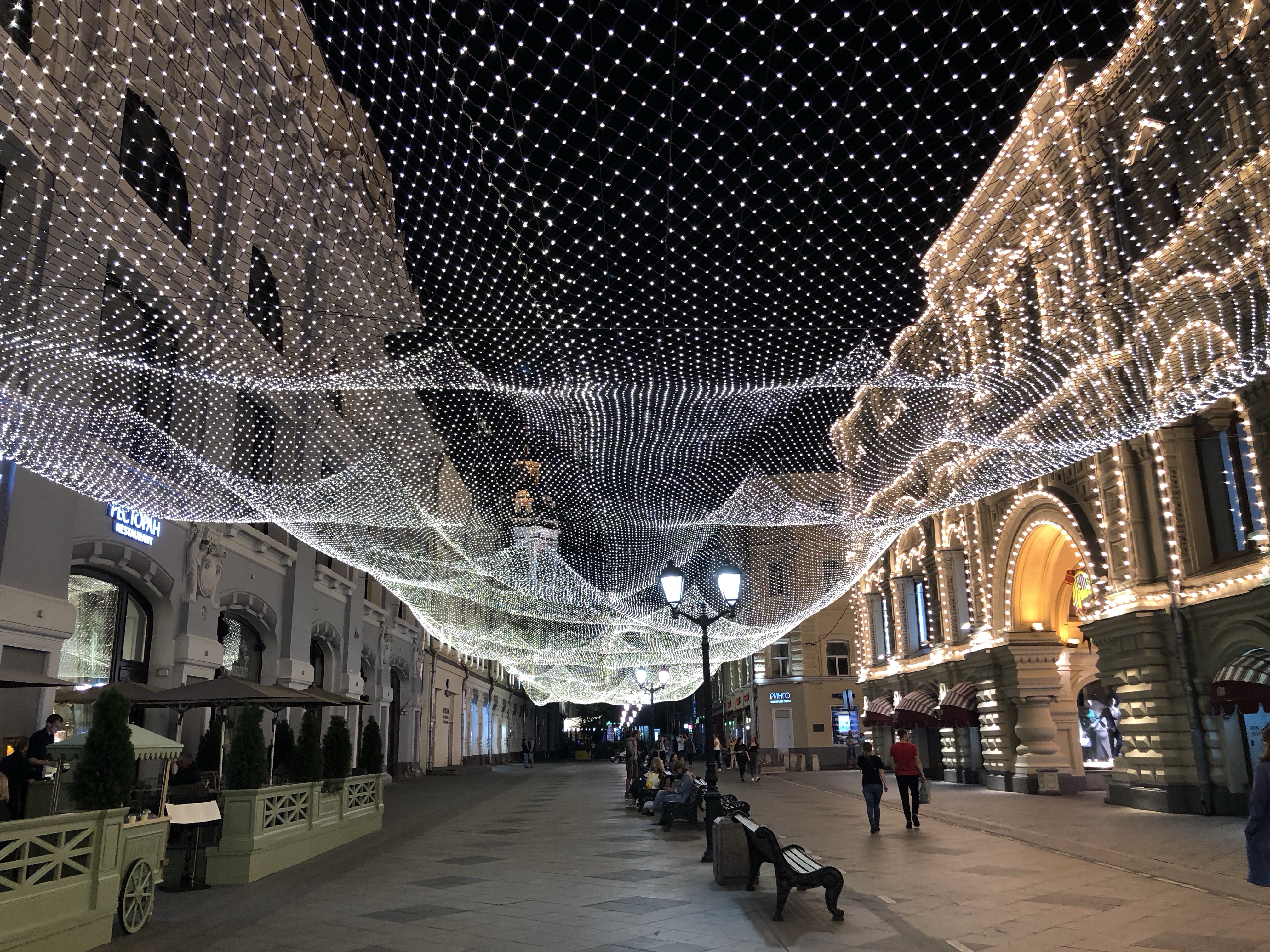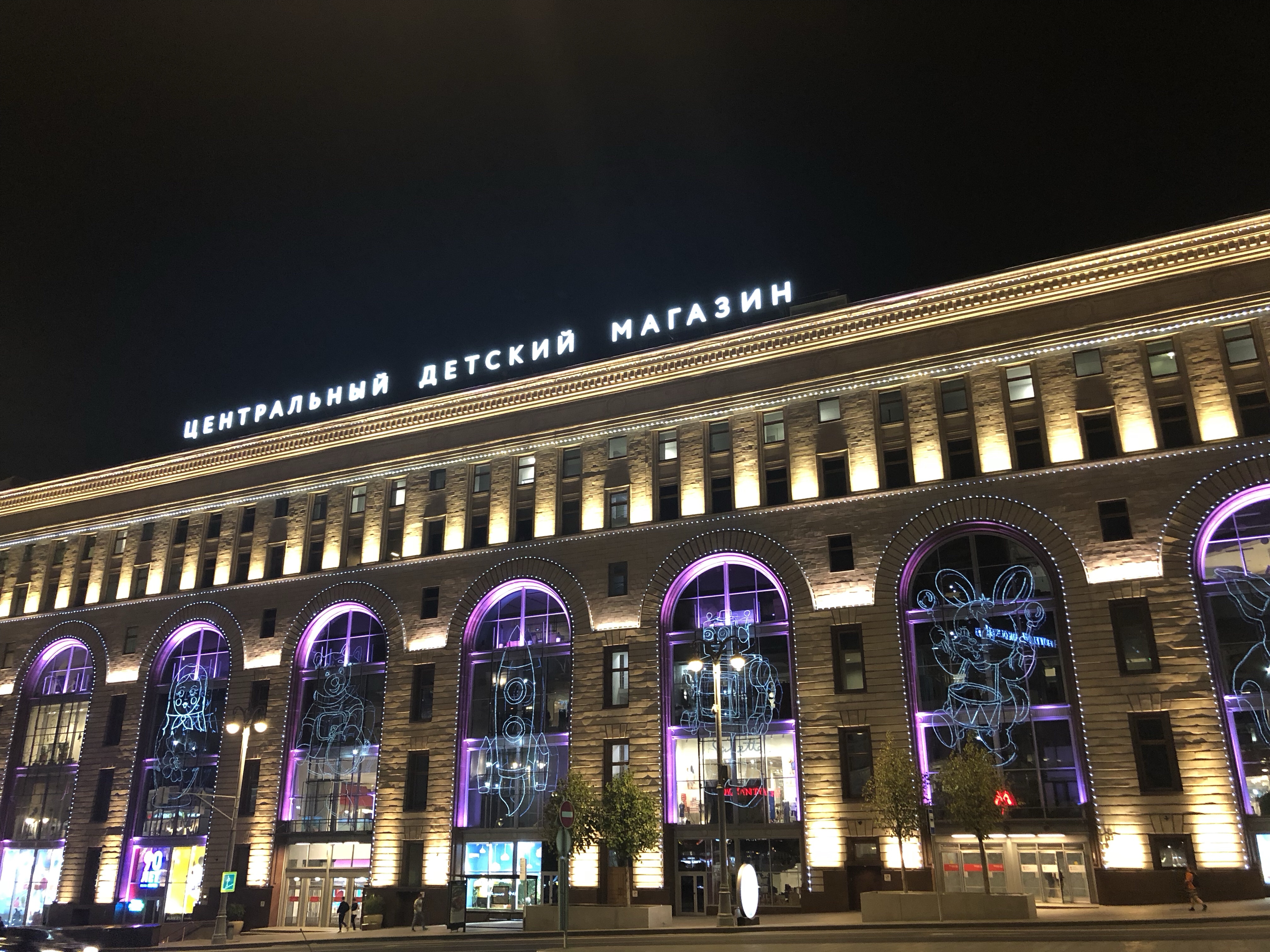 We also tried to find a terrace to sit down and have one drink/beer for dessert. Not so easy, there were not many terraces. Finally we found one and had our dessert. Then we had to find bank automat to get cash since the taxis only accept cash. After asking guidance few times we got cash and then the next problem was the we did not have internet connectivity so we could not use yandex. We managed to find taxi for about double price compared to arriving to ity center and it sure was not comfort+ level car.
We got to the accommodation after small loops and after using the door alarm. We were supposed to call the owner of phone instead the alarm but the phone number did not work.
We are actually quite close to home now and have seen a huge city a bit. Tomorrow more touristing in Moscow and then we move closer to home. Today was in total 685km and 10 hours, no surprise that we started to feel tired in the evening.