Moscow-St. Petersburg 700km, 9h
St. Petersburg 5000000 inhabitants.
We were rolling already at 8am and the weather was dry but cold. It was very convenient access to M10 road from the accommodation…i wonder who plans the accommodations, we managed to avoid the morning traffic completely and i am sure there is some in city of this size.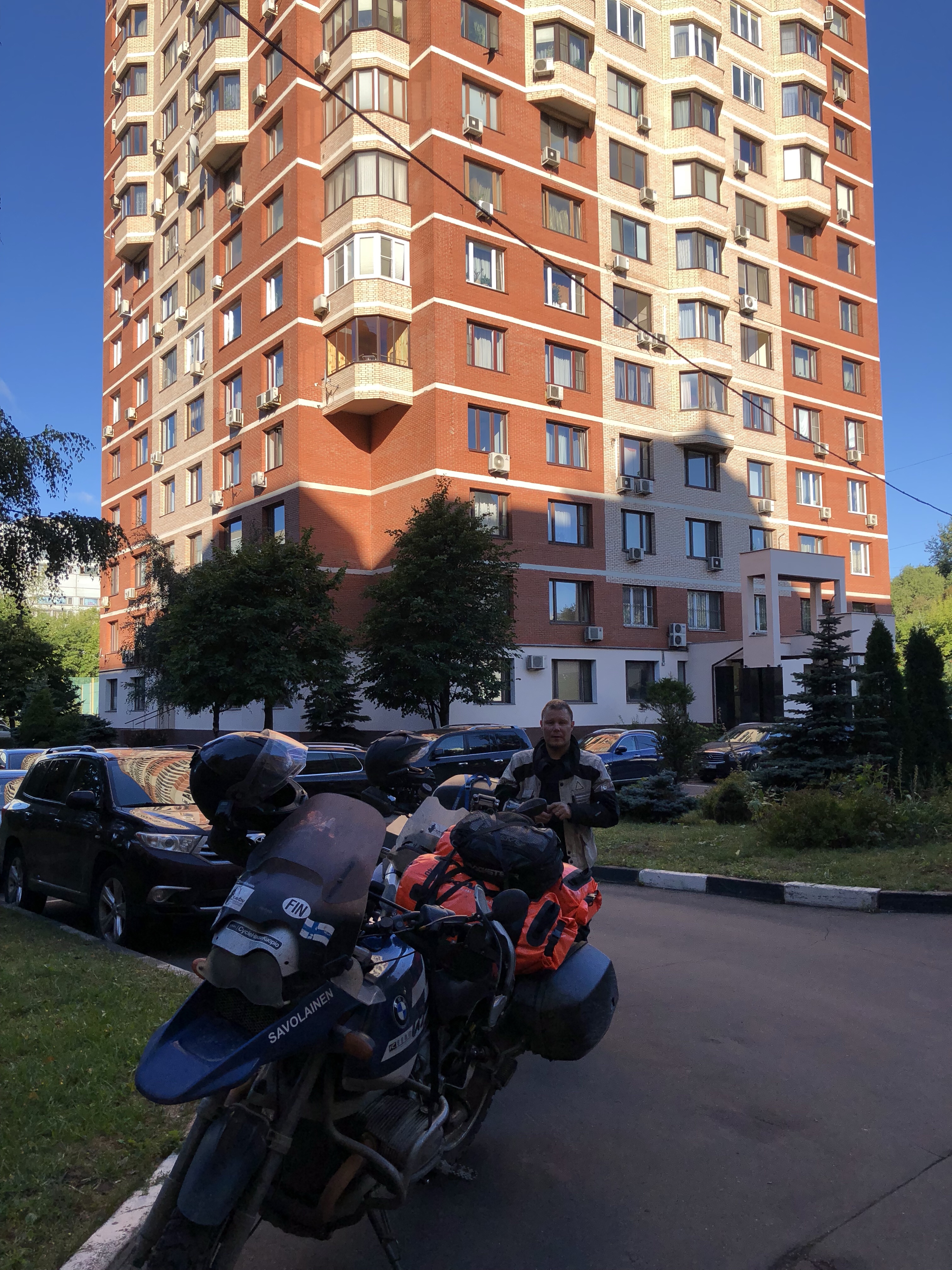 We rode on M10 and M11 roads, latter being a toll road, and the speeds were high and roads uneventful. It was cold and we both were freezing but did not want to stop to add layers. Luckily the temps rised during the day to ok level.
On this new highway, ther was not much fuel stations, actually not single one, except 2 temporary ones. We stopped on one of the two and at that point we had only fumes left of the fuel. The fuel station consisted of 3 ship container type buildings with fuel tanks inside. There was one person running the operations. We tried to refuel but our finnish cards would not be accepted, the system claimed we had no money. We even tried our second cards with no better luck. The lady rebooted one of the systems (windows, btw) but that did not help either. Luckily there was a gentleman who paid our purchases with his card and we paid him with cash.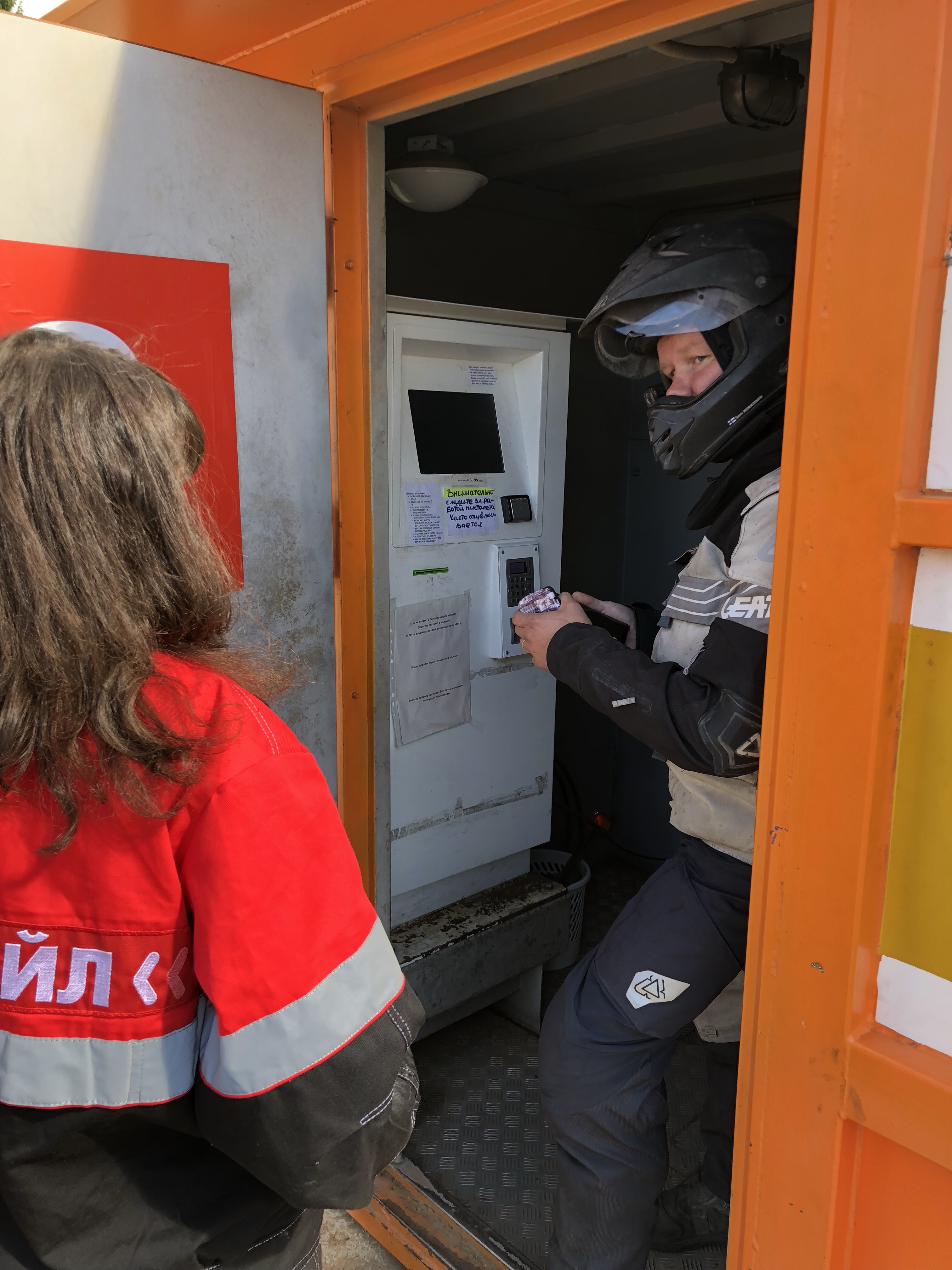 We also prepared lunch on this temp fuel station, there was a permanent roadside resting area there with tables and all. And the toilets were horrible here as well, we just could not use them. Toilets is something they should fix in russia…
Hotel was easy to locate even though it was pretty much in the center of the city, close to Nevski Prospekt. It was second time today to wonder who is planning all these accommodations and locations for us…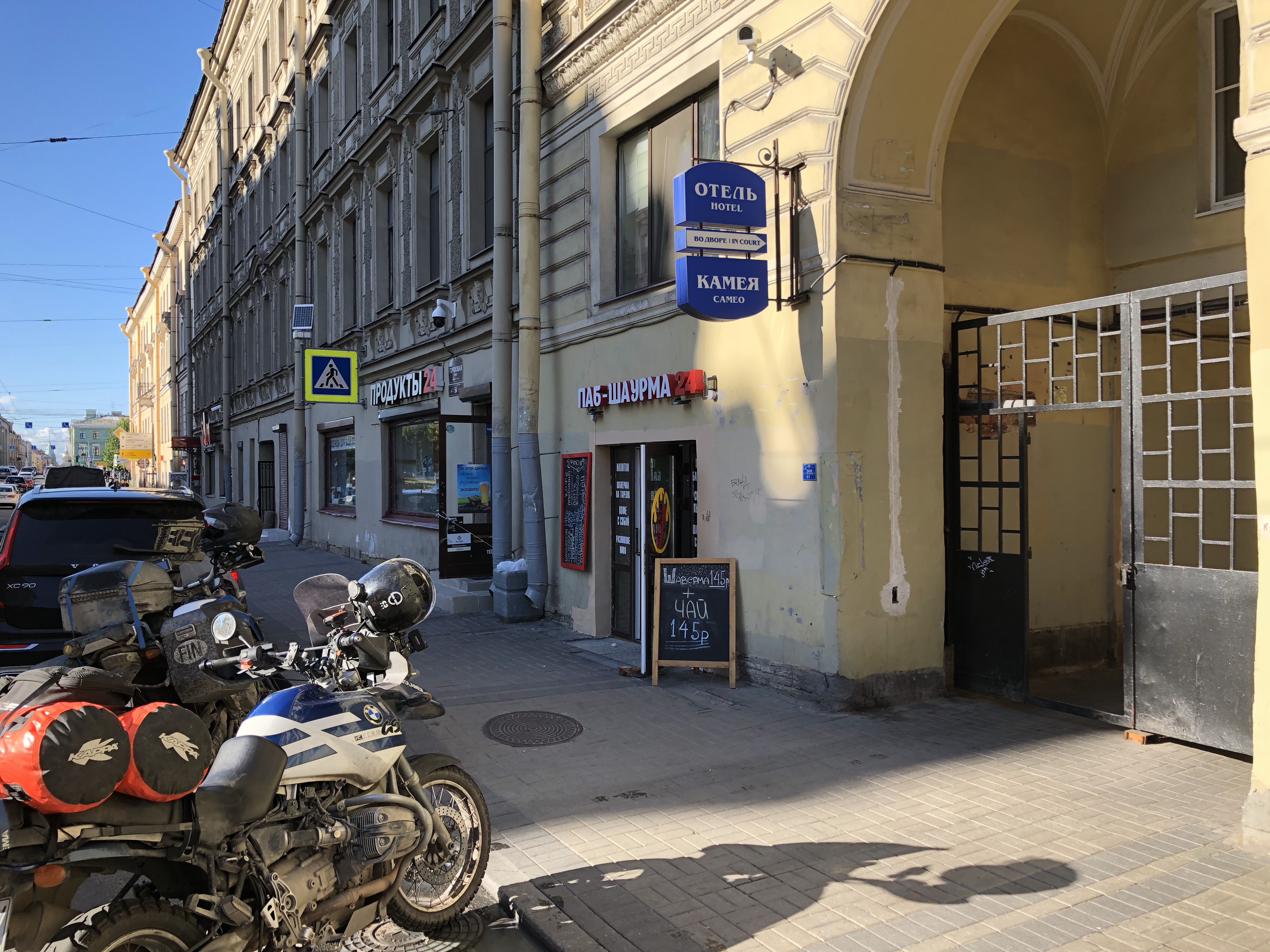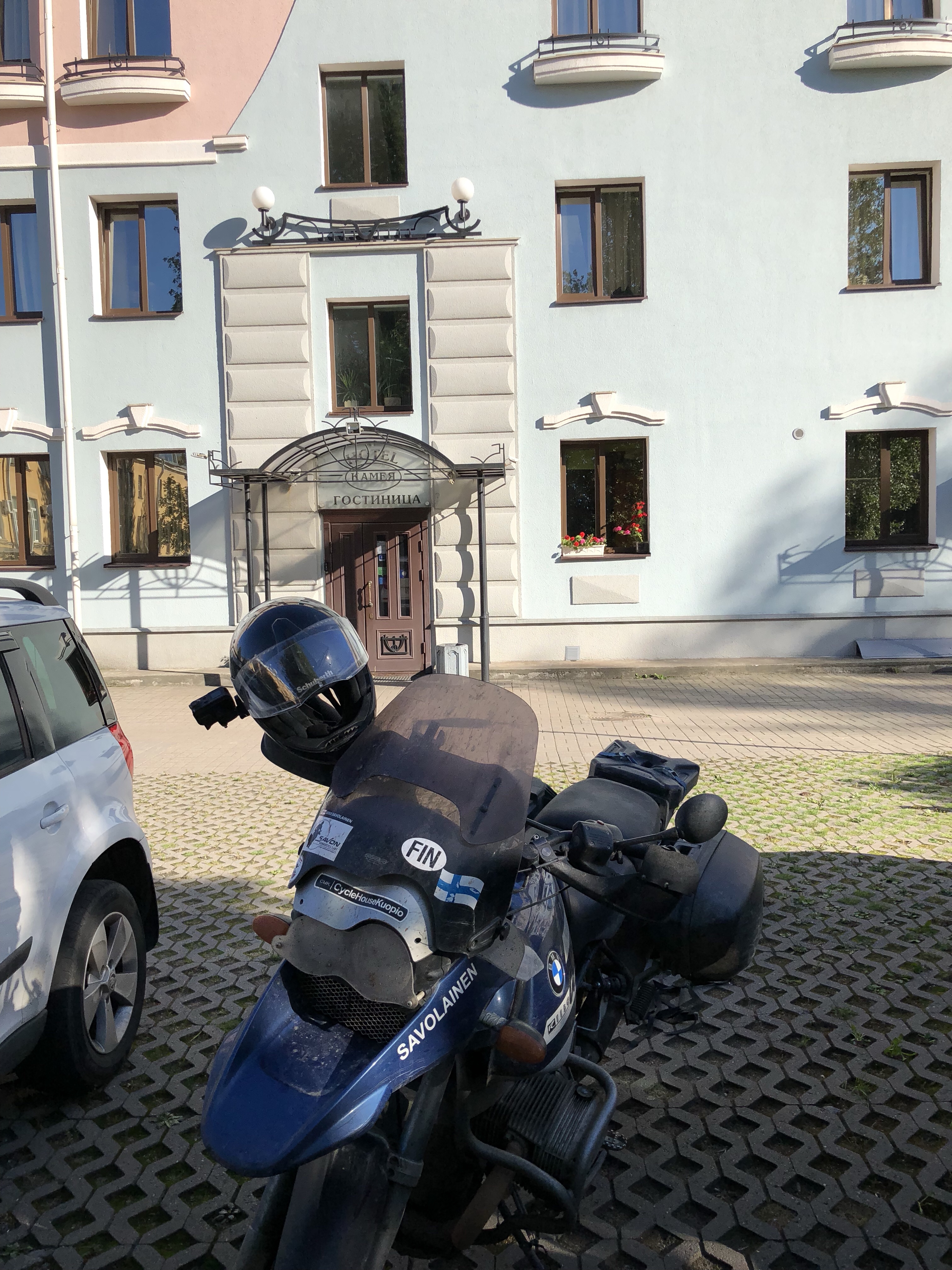 We arrived at 5pm and the boring riding day consisted of 700km and 9 hours, including all the breaks. Most of the lost time went to this refueling episode mentioned above. We were happy to arrive rather early so we do not need to rush with dinner etc.
Usual routine: Luggage to the room, quick shower and out for the dinner on yandex taxi. We selected comfort+ again to have some luxyru on our last night of the trip and to have AC since there might be traffic and the weather was warm. And it was nice coincidence that the brand of taxi was well liked by both of us. It was nice to enjoy the sceneries of St Petersburg from the taxi window.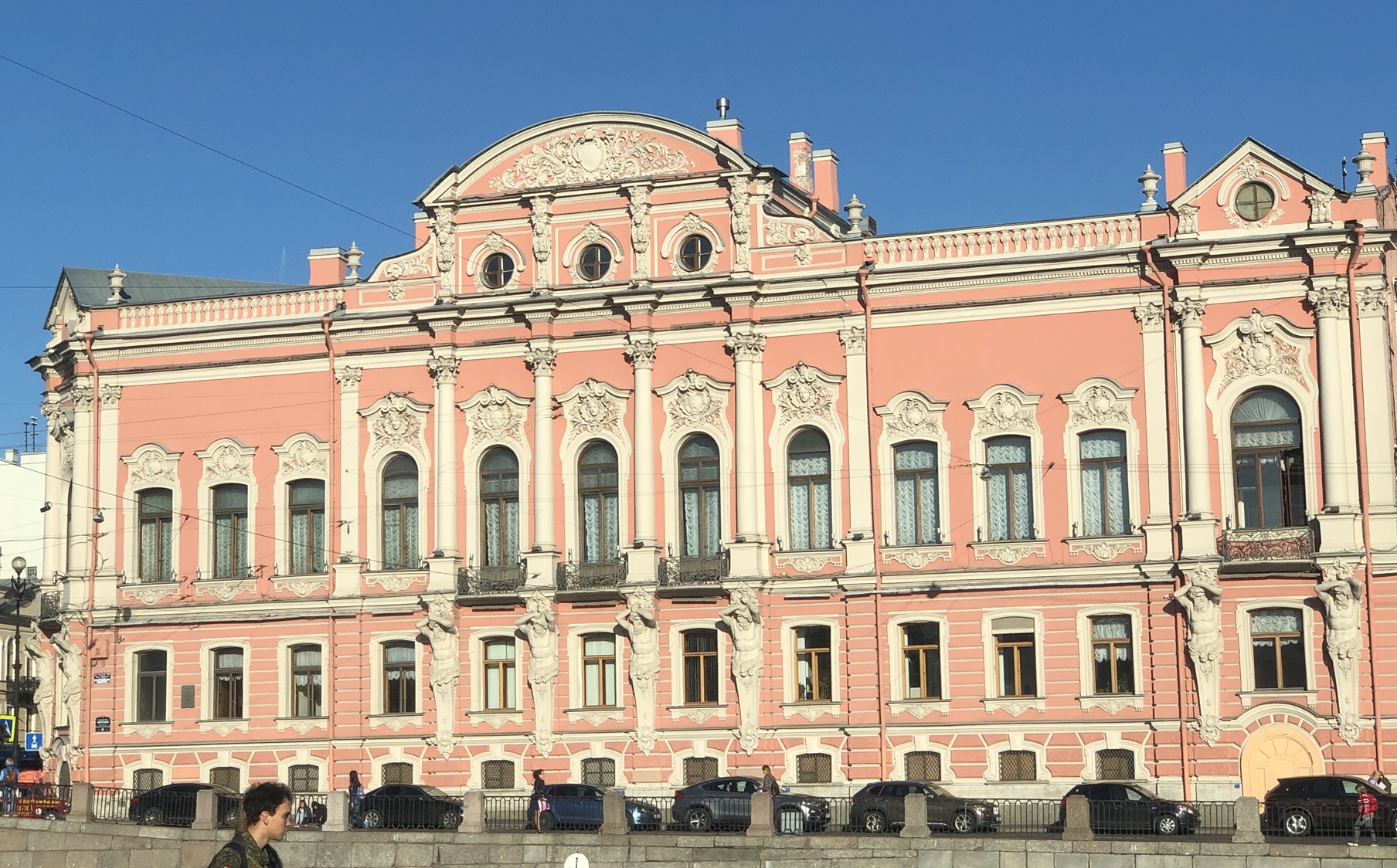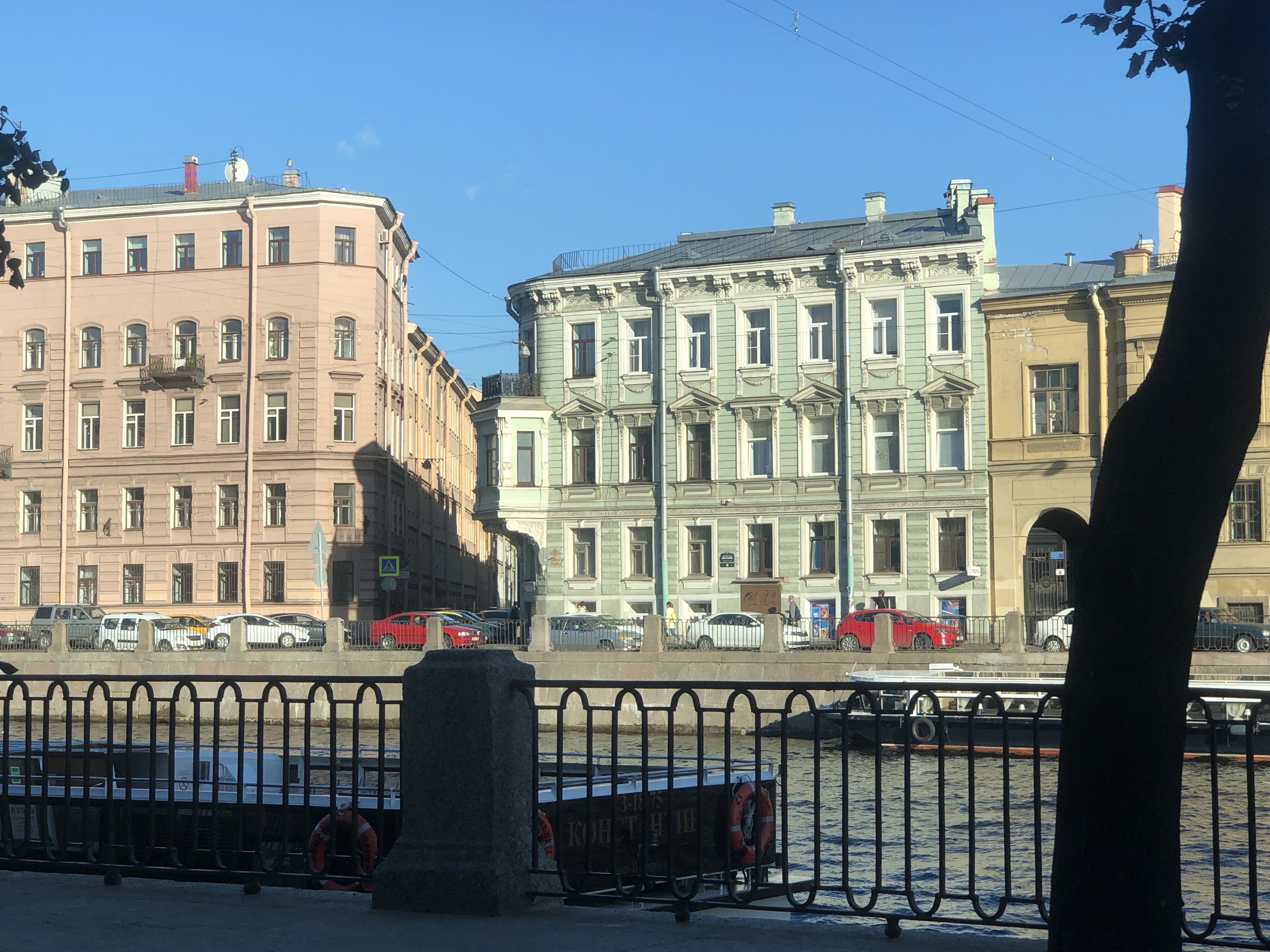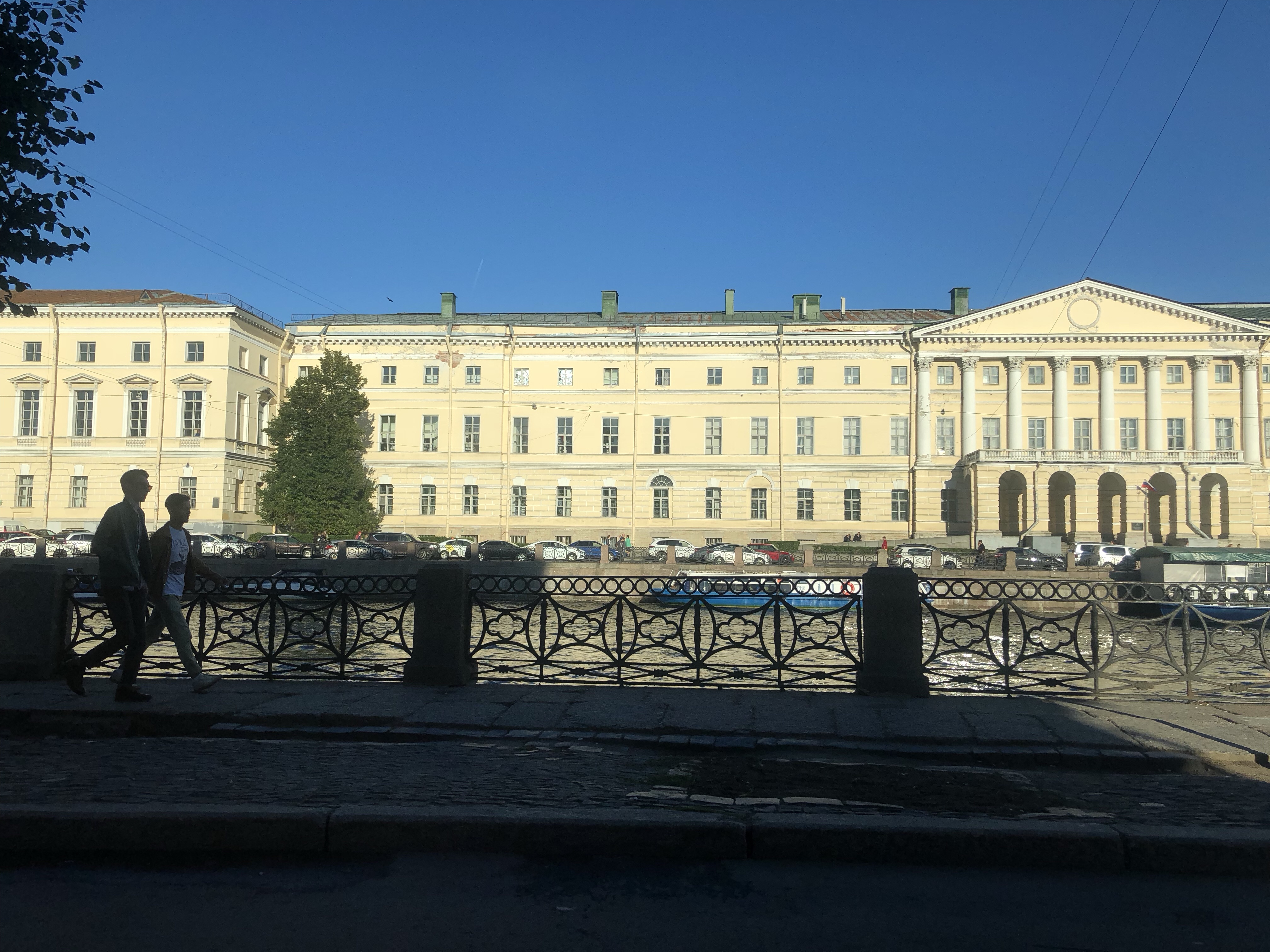 There were no other customers at the restaurant when we arrived so while waiting for the food, we got a privat tour in the restaurant, including VIP cabinets and all. The waiter also told us about the restaurant chain, they have restaurants in most of the big capitals. The place was really nice and the food excellent. This was a great final dinner for the trip. We toasted for the trip and went through the highlights.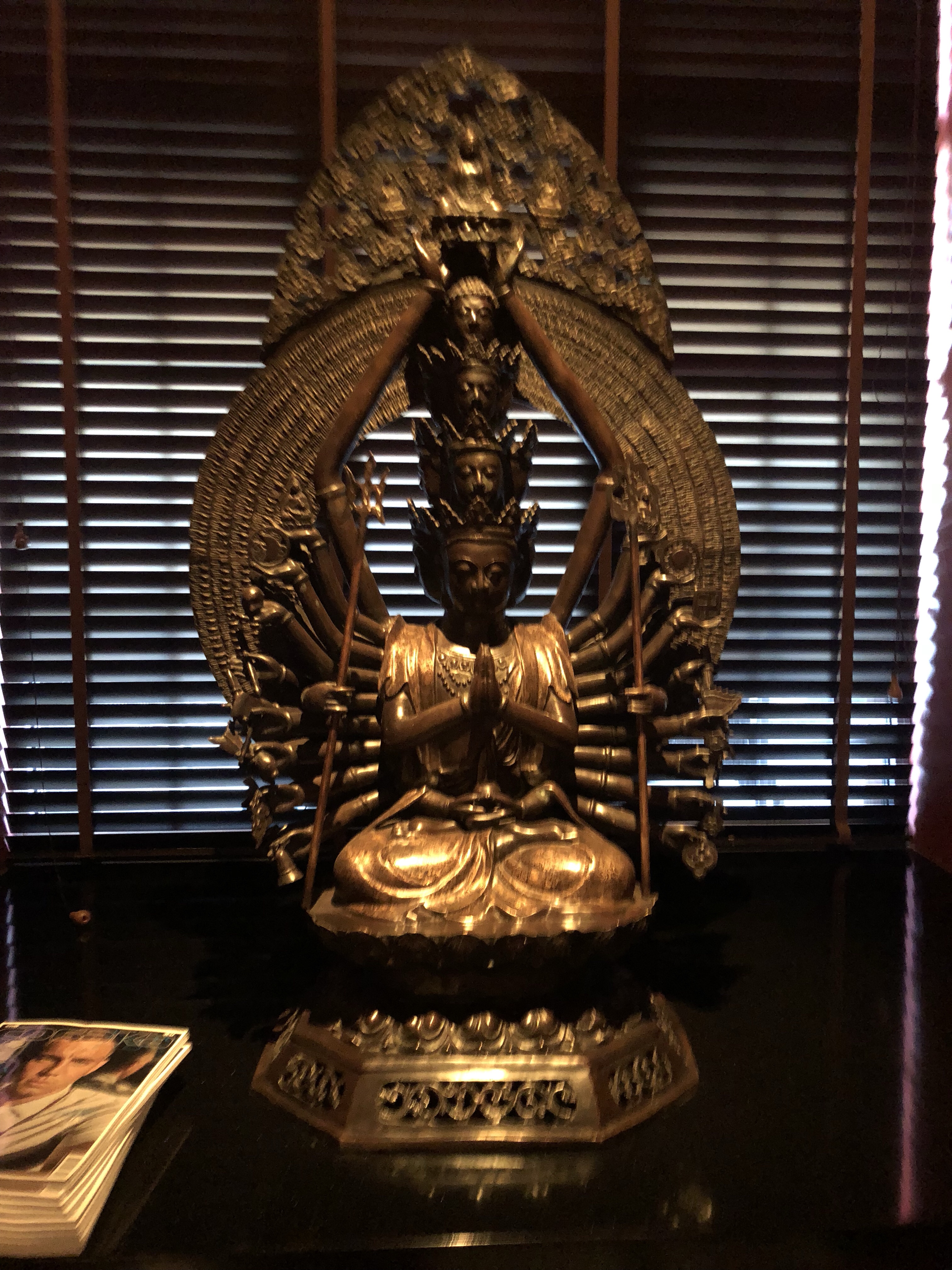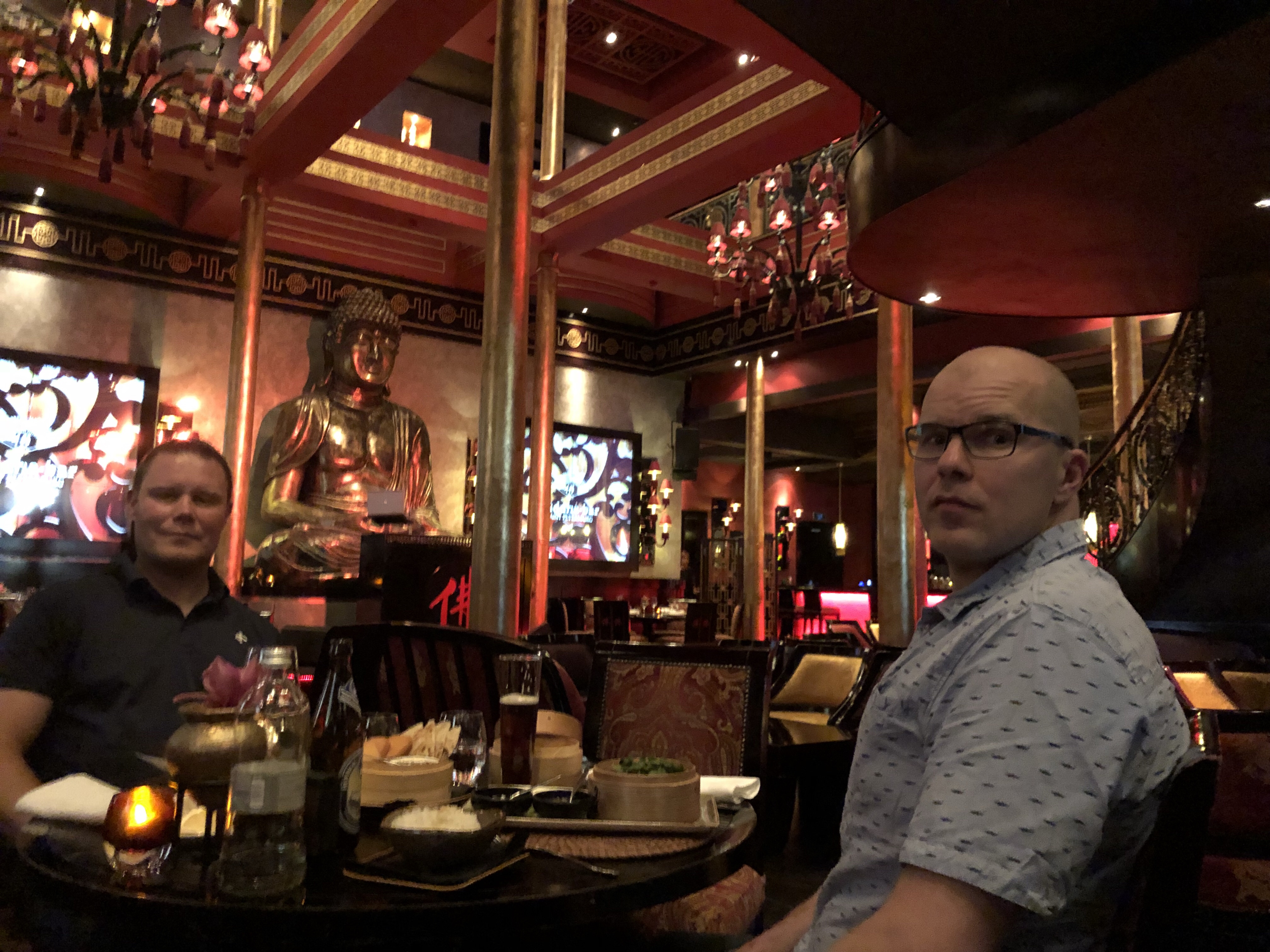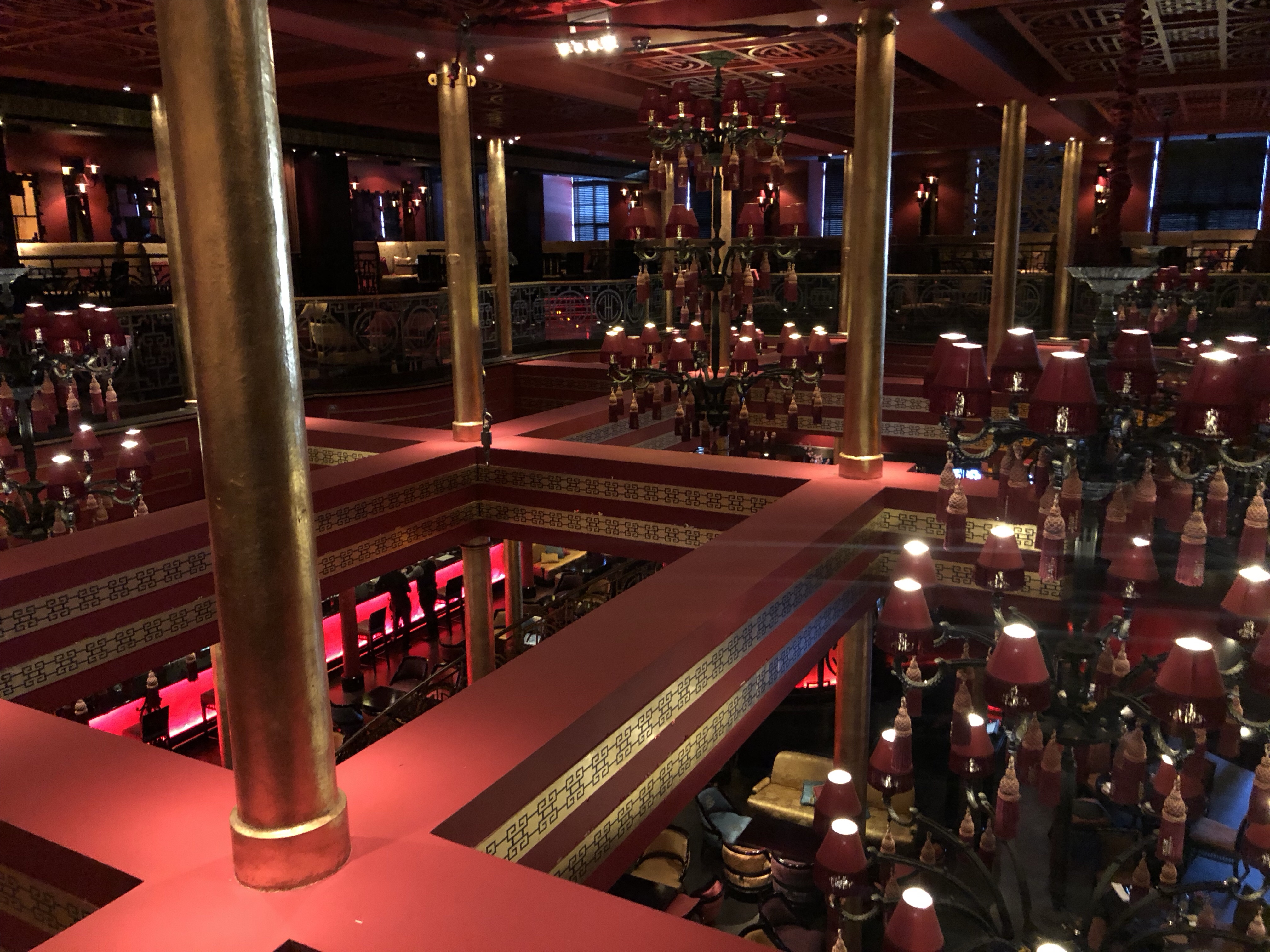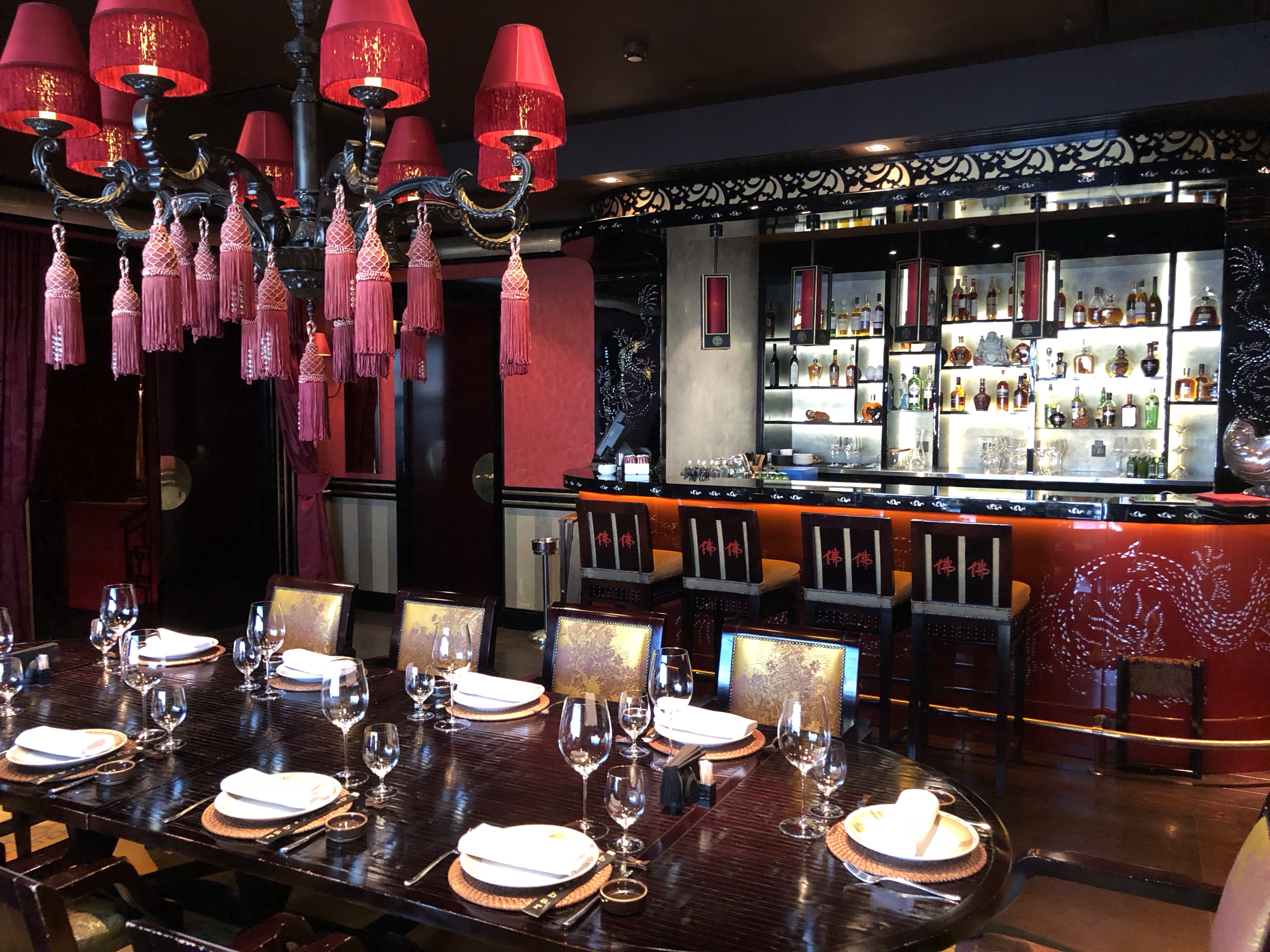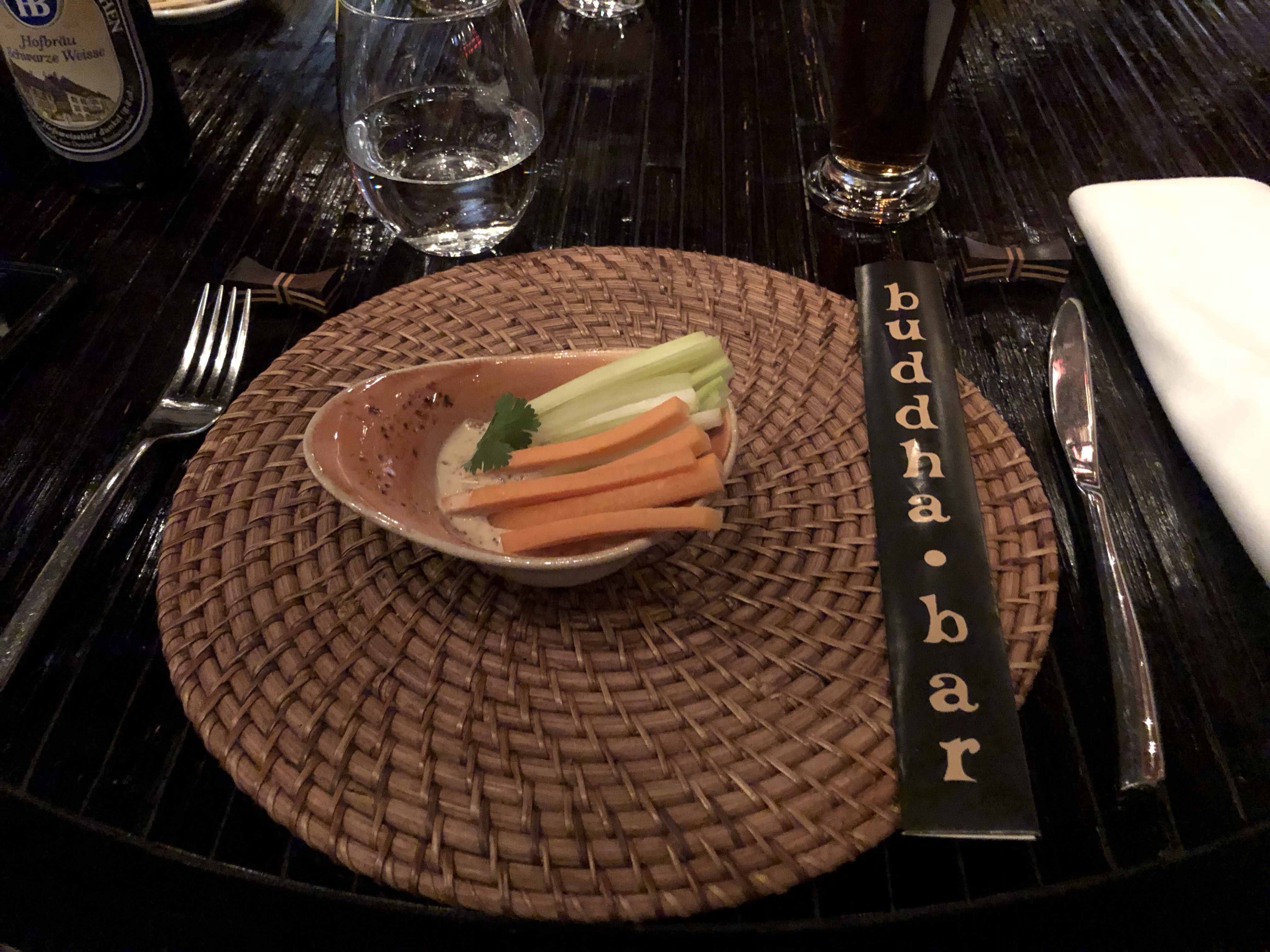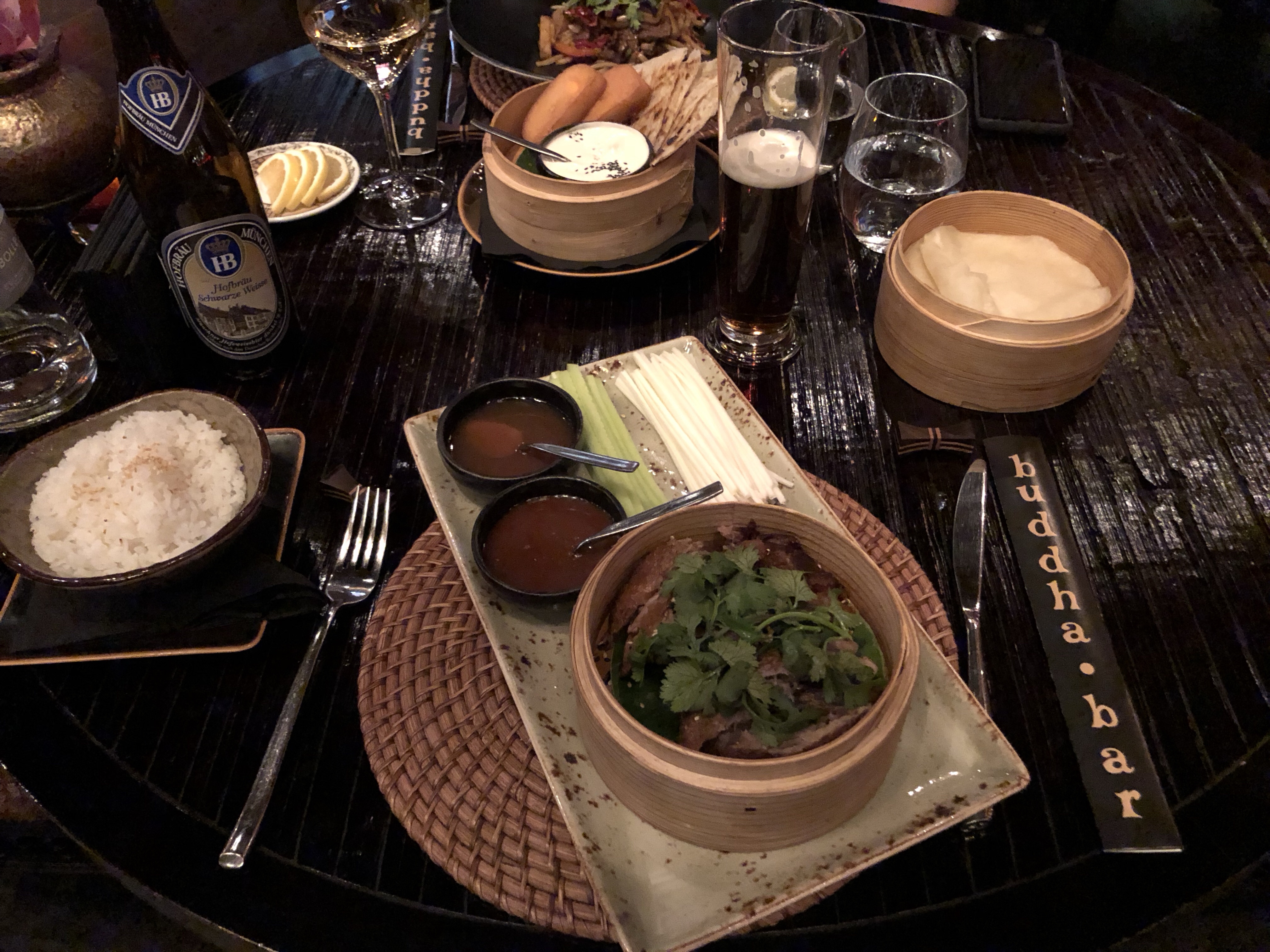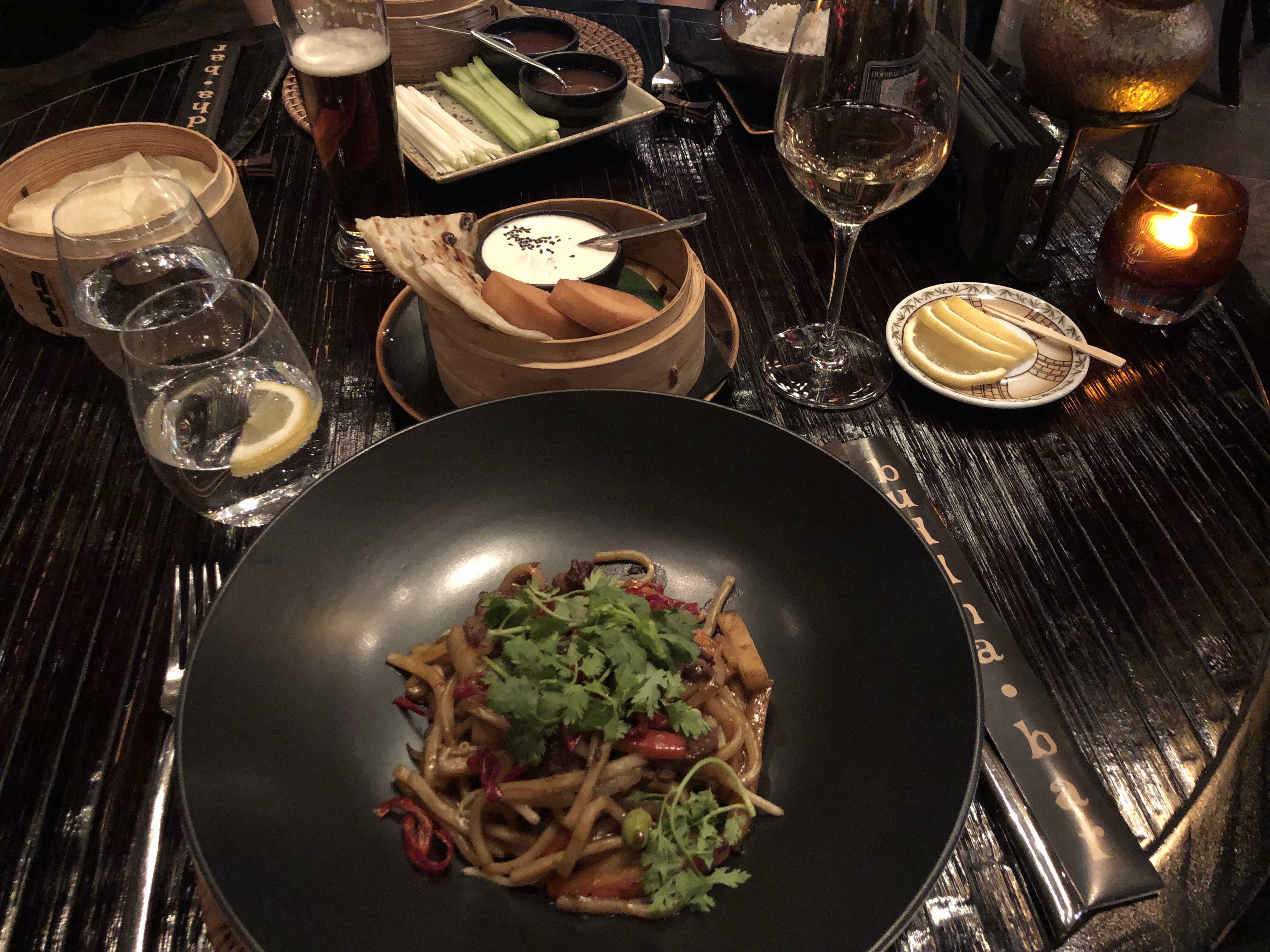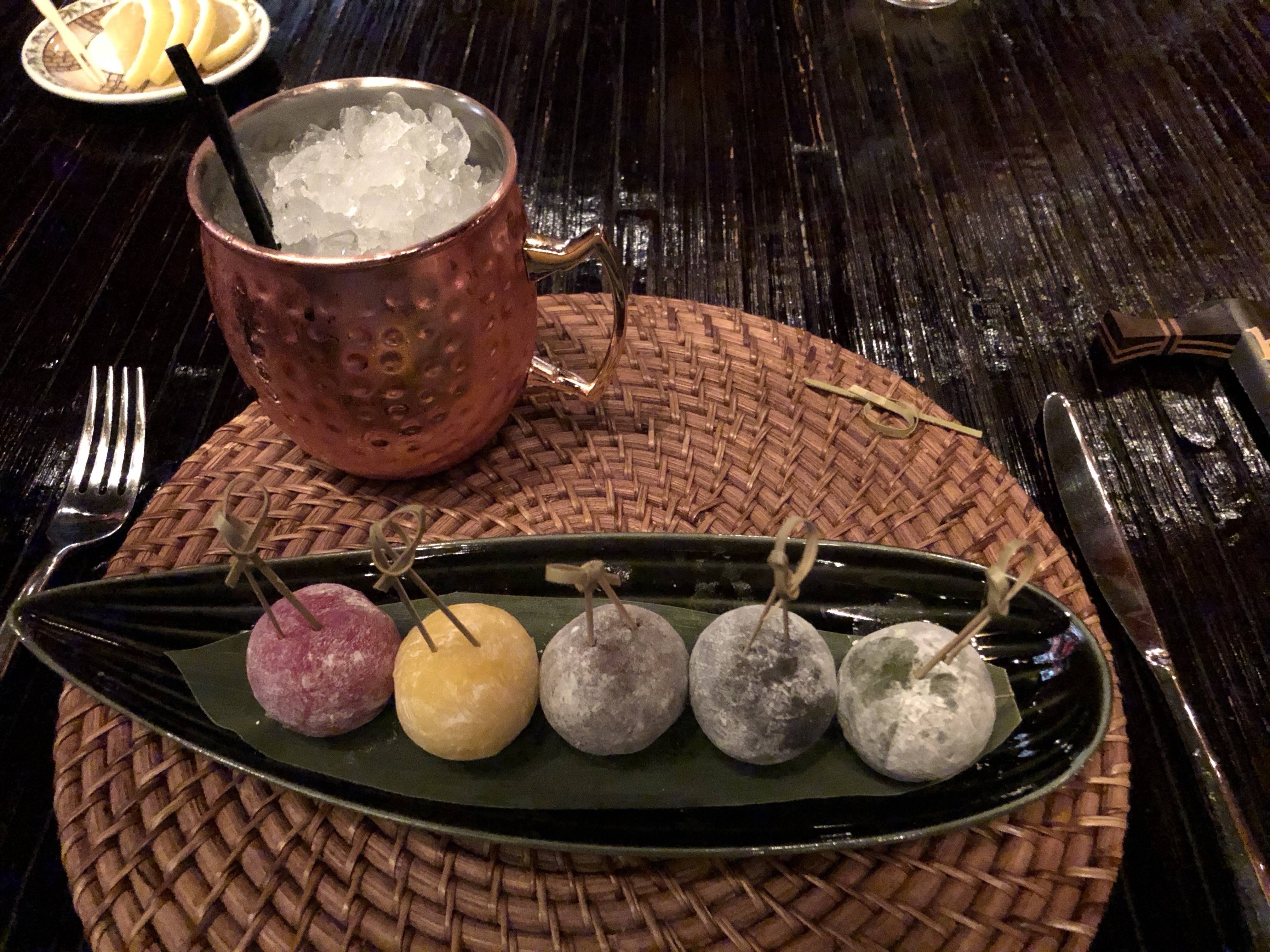 After great dinner we had a walk on Nevski and even though it was now chilly there was quite a lot of people walking around. Somehow St. Pete seems more active a city than Moscow. Also somehow feels more like home, maybe due to having a little less fancy cars etc. money visible.
Then it was time to head to hotel, well it was over midnight by then but tomorrow is only a shor ride home. And you need to celebrate the succesful trip on the final night.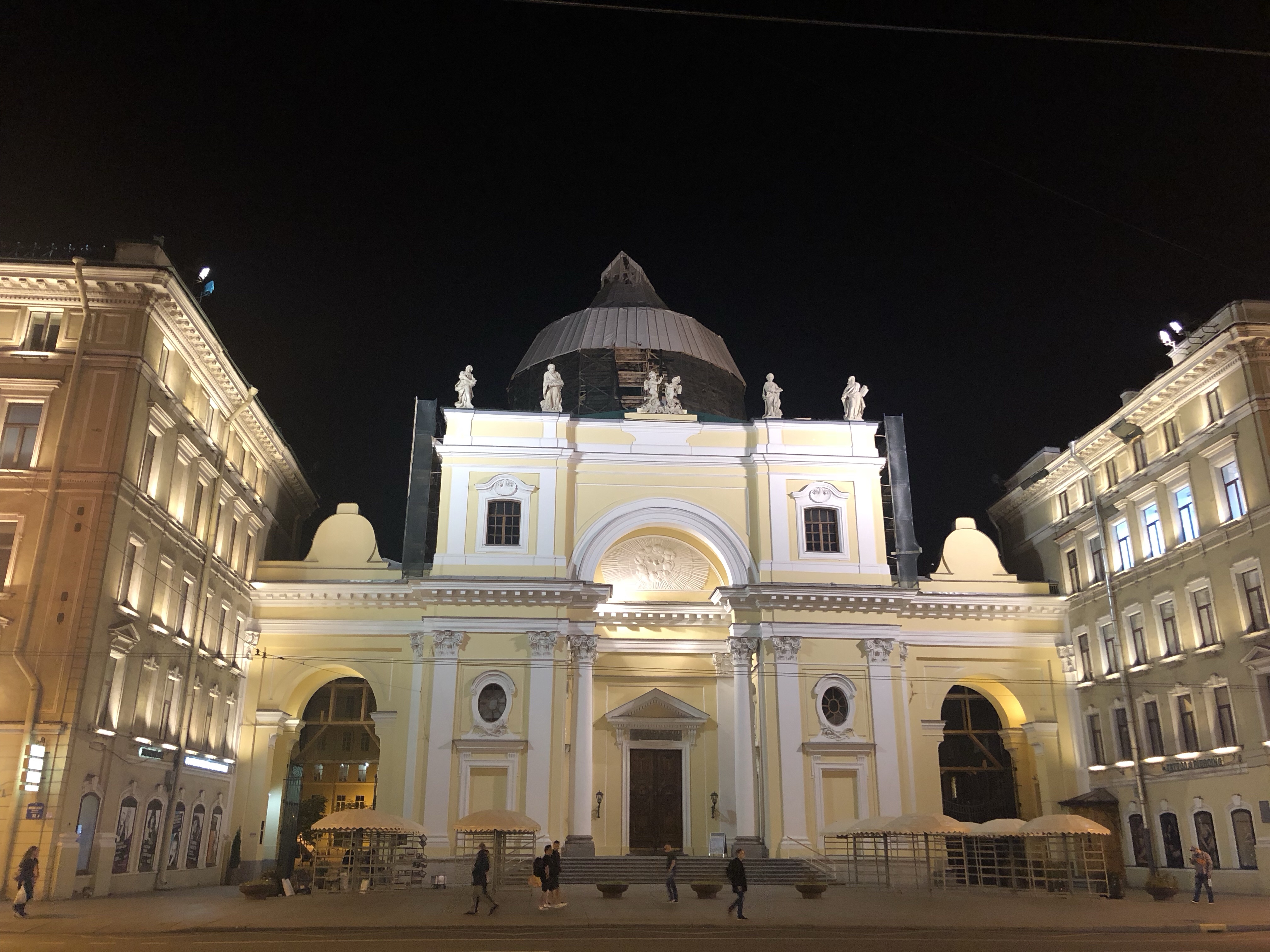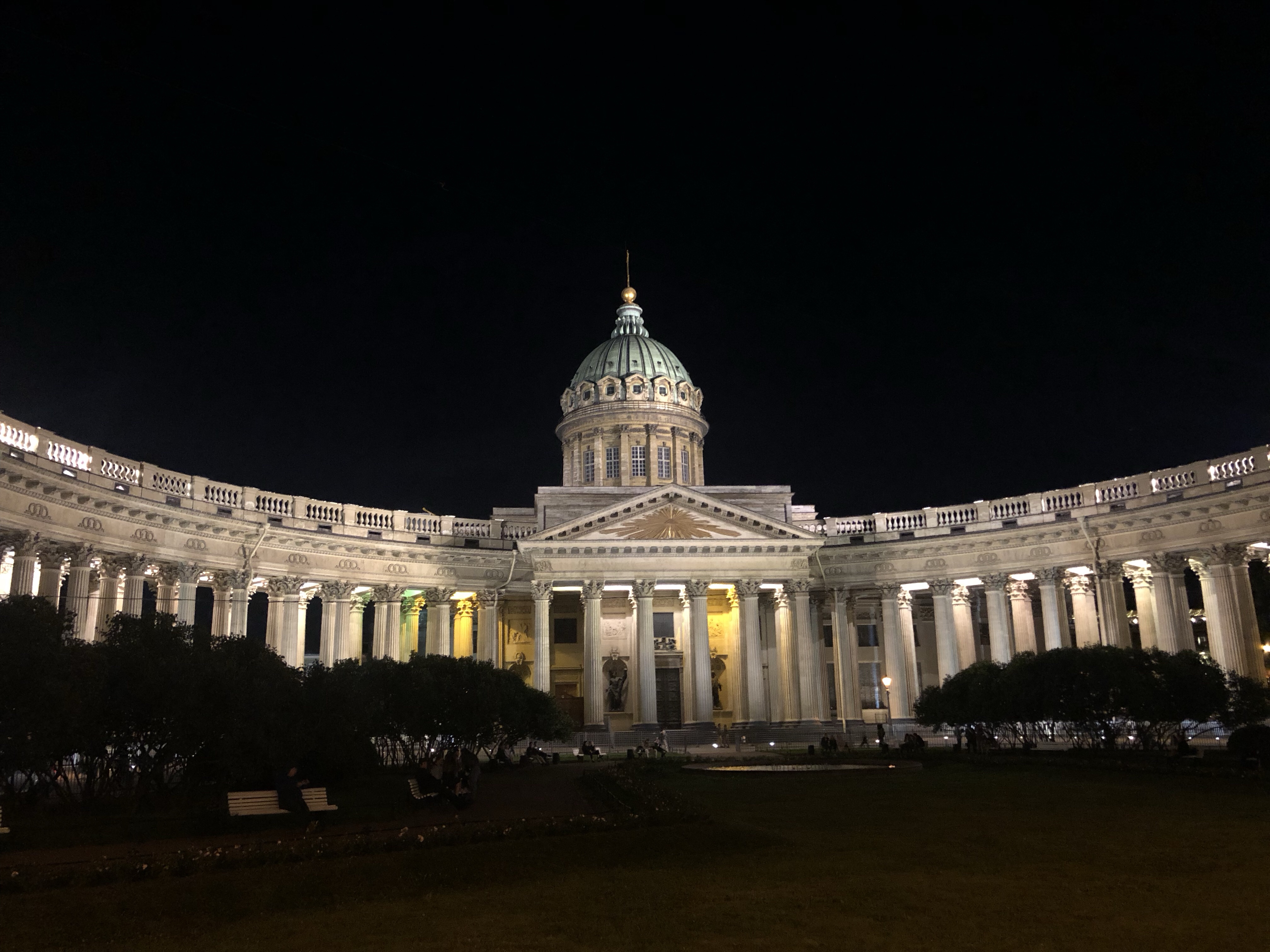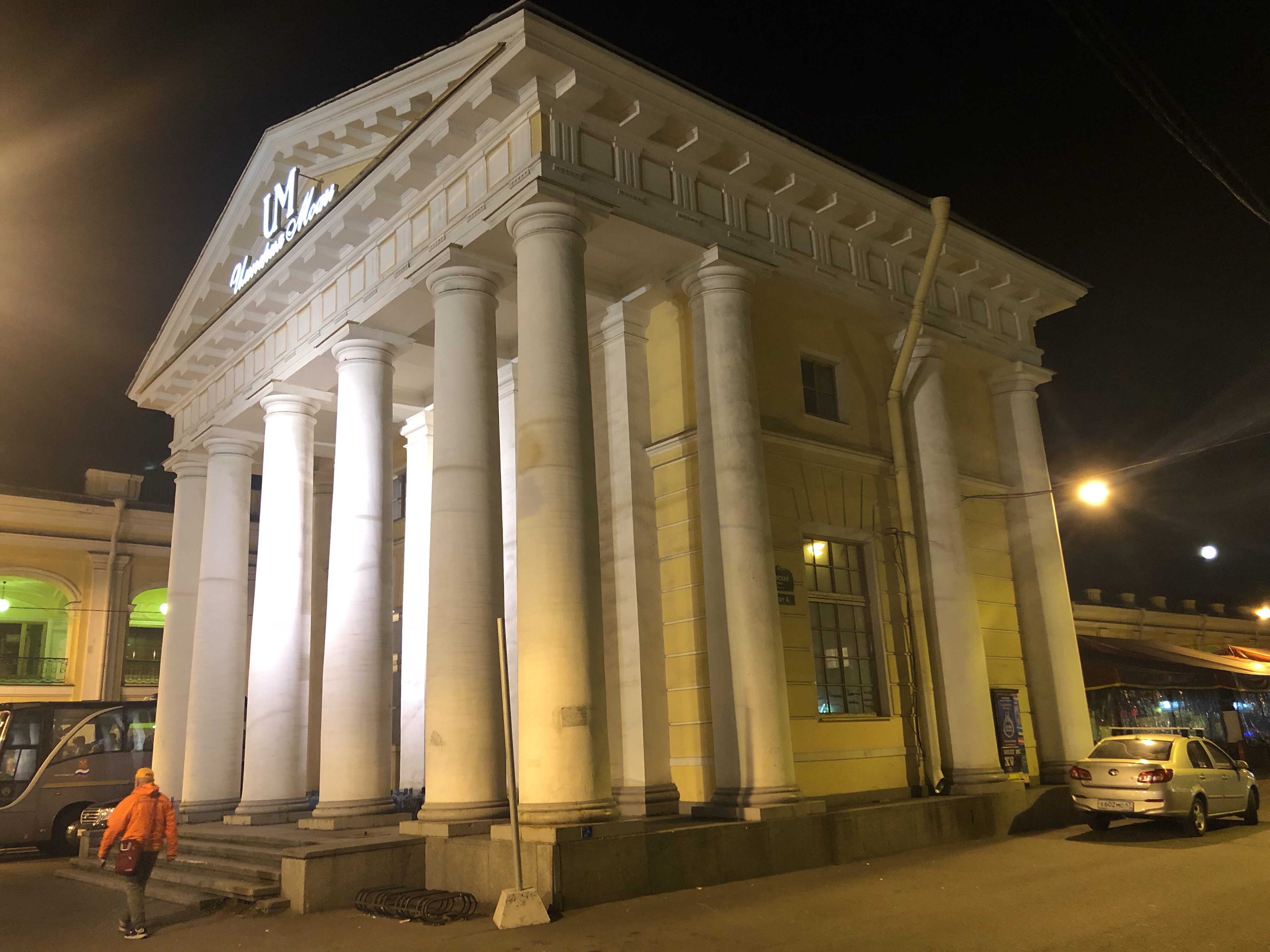 So the trip is almost complete, just across the border and to home. Seems that the bike(s) make it home.
Be ready at home, we are coming soon!