We are soon ready to go for the next big trip!
The plan is to depart in the morning on august 3rd and return 23rd. We are heading to Altai mountains in Russia, with aproximately 5000kms one way. We will also briefly visit Mongolia and on our way back we try to get a glimpse of former Soviet nuclear testing site in Kazakhstan. In total we will ride 12000 kilometers and have 19 riding days and 2 resting days. First rest day is in Barnaul and the second in Moscow. Overall the average daily distance is about 630kms (for riding days).
Here you can open the larger version of the route map, flags mark the planned stops for nights.
We have been preparing the trip for almost a year. We have been collecting information from the travellers and the locals en-route and we got to know three friendly guys in Barnaul who now are waiting for us there. One of them speaks english and the rest only russian. We dont know much russian so lets see how we get along, probably fine with some help from translators. They will show the city for us on the rest day. Also, if we would have any problems with the bikes, Barnauls is a place to get them sorted out before reaching the Altai mountains.
From Barnaul we will continue south to Aktach which will be our basecamp for next 4 nights. We will make a day trip to Lake Teletskoye and overnight visit to Olgiy, Mongolia and some nice mountain passes there. After that we kinda start coming towards home, through Kazakstan, where we would like to visit the former Soviet nuclear test site in Semipalatinsk. It is all abandoned but a good (or bad) reminder of what a man can do. We will also stay overnight in two other cities in Kazakhstan, Astana and Kostanay.
Then we will return to Russia and through couple of smaller cities to Moscow where we will have the second rest day. Visiting Moscow was not in our original plan but Mika convinced Sami that we should visit it and we were able to replan the route so that we made it possible.
When it comes to Visas, we both had valid Russian visas and as Kazakhstan does not require visas for Finnish persons when staying maximum 15 days, we only had to acquire Mongolian visas. Additionally we applied for border zone permits for Russian border areas next to Kazakhstan and Mongolia. These permits are free of charge and they should be waiting for us on the border control points.
Both bikes have received extensive maintenance and we even took the bikes to professional shop for check which was done by Paavo at Cycle House. Hopefully the bikes will now be all good for the trip.
Mika changed some parts way ahead of schedule, just to be safe, like fuel pump with filter, charger strap etc. in addition to regular maintenance. Even the bike has more than 150 000 km on the odometer, it should now be good to go. He also installed new tires, Heidenau K60 Scout, which he has not used before but should be good for this kind of trip.

Also Sami has done full maintenance to the bike. In addition to regular stuff, also steering head and wheel bearings were replaced, front forks oil was changed and new chain&sprockets along with new tires were installed. Also Sami is using Heidenau K60 Scouts as tires and he has been happy with them for many years.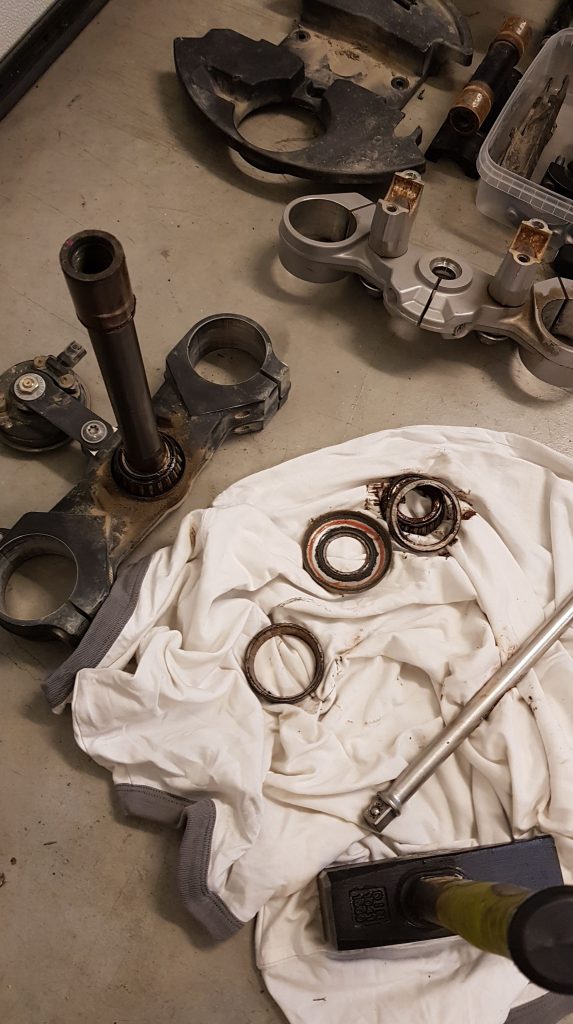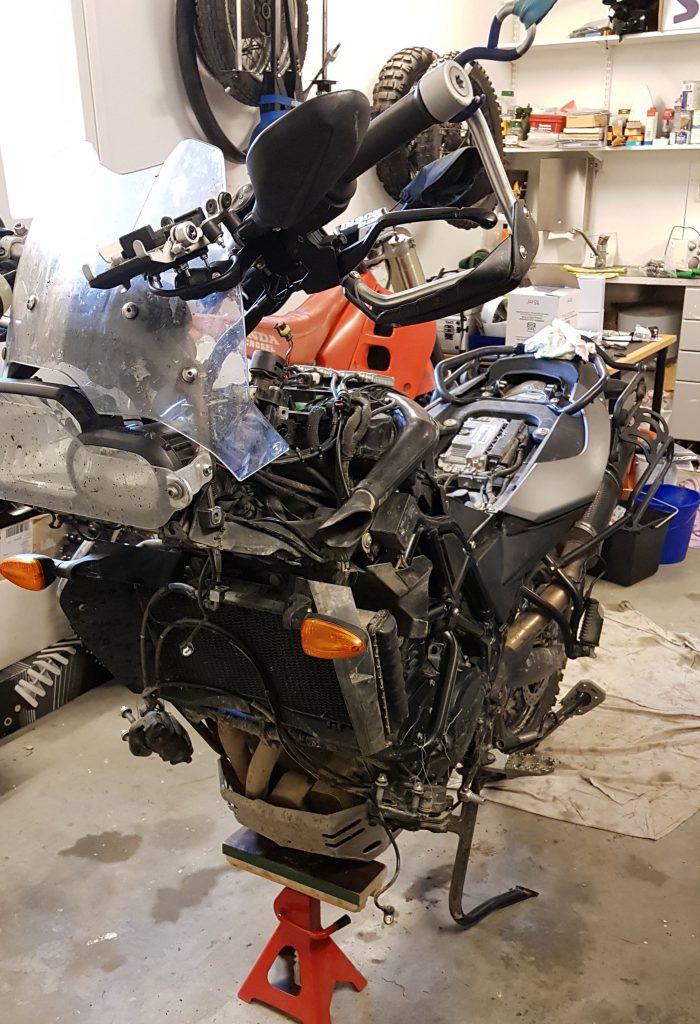 Additionally Sami took the bike to CycleHouse for check of valve clearances and replacing of brake fluids. Should be all good now.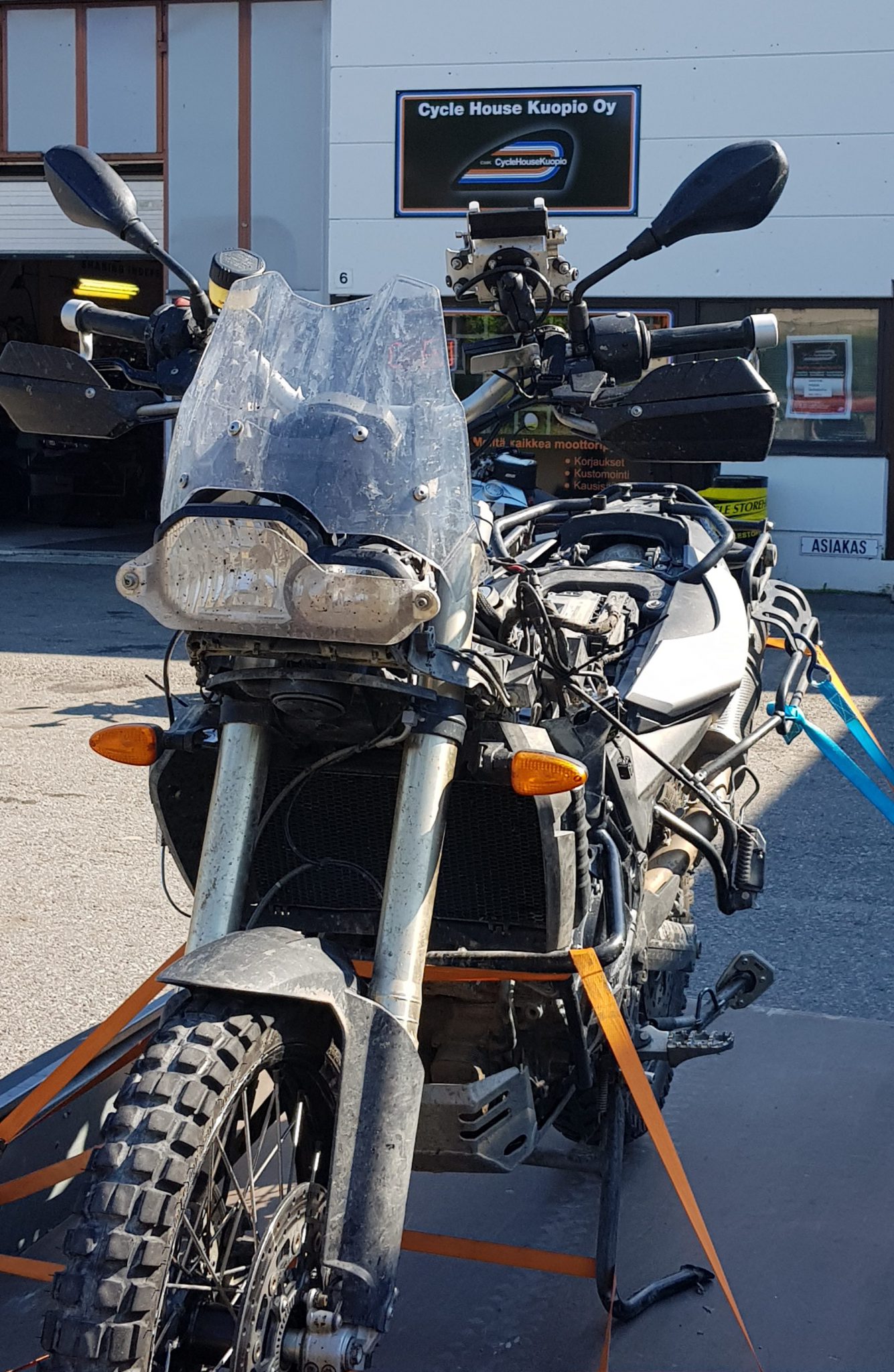 We have also been thinking a lot about what to take with us and with the experiences from previous trips it is pretty well known what we will take and what not. However we always want to improve and if possible, minimize. Naturally this long trip puts some extra requirements like the amount of adventure food, medicine, cash etc. needed. Not everything can be obtained during the trip conveniently.
The departure is getting close and we are really excited…still two weeks to wait and then we start the engines. Plan is to update this blog as much as possible. Of course internet connection can be an issue in some places and also we might just get too tired to do updates some times. Also, we will update our facebook-page every day (if connected) and you can see our location almost real-time on the tracking page.
Hope you tag along on our trip!