On monday morning july 15th Sami, together with his friend Aki, will head towards Niirala border crossing for a one week adventure in Russian Karelia. The planned route is going via Vegarus and Medvezjegorsk to Petrozavodsk. From Petrozavodsk, we will make two daily rides, one to south and one to north/north-east, before continuing to Vidlitsa and Pitkyaranta before heading home via Sortavala. The route covers some 2100 kilometers.
The adventure consists of bad roads and isolated areas. In fact, the plan is to use the same route that gave us bad experiences two years back. It is more than likely that we will have to make u-turns more than once during the week due to missing bridge or some other blockers. Part of the adventure is going to be finding fuel and food. Naturally we have prepared with camping food so we will survive. Also we might be camping couple of nights if the weather is ok.
For Aki this is the first visit to Russia so quite an exotic experience for him and also for Sami the type of the trip is different compared to other trips. Fewer daily kilometers and more challenging terrain & roads.
We both are excited to get going and we did a test packing of the gear on our bikes on thursday july 12th. Sami was able to fit everything in the side bags keeping the weight low. Only emergency kit and rain gear are on tail bag for easy access.
Sami also did a short shakedown on friday, with fully loaded bike.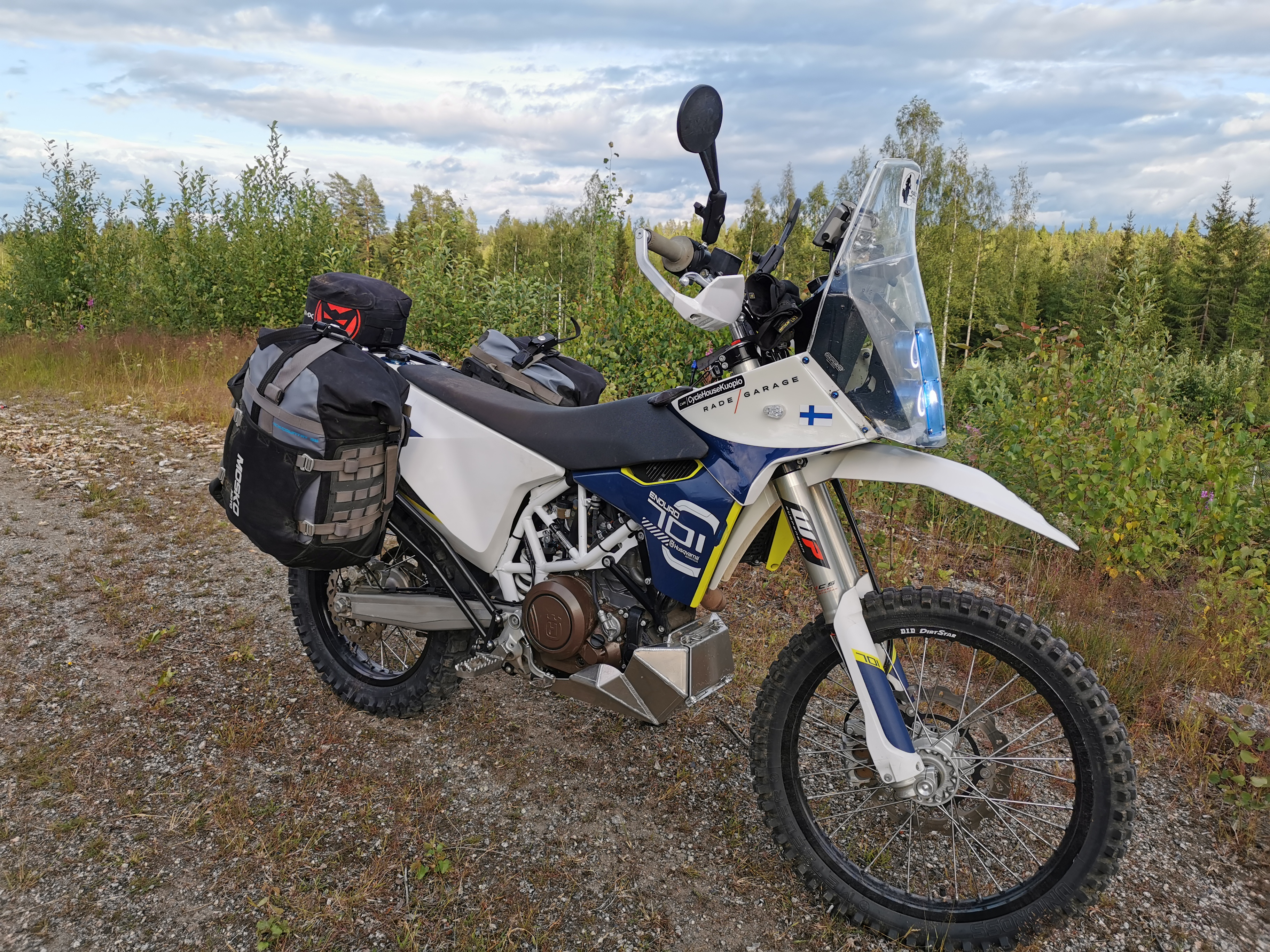 The blog and/or facebook page will be updated daily also on this trip, assuming the internet connections allow that. Lets see how well this goes without Mika as he has been very active in this on the earlier trips.