We met at eight in the morning and hit the road right away.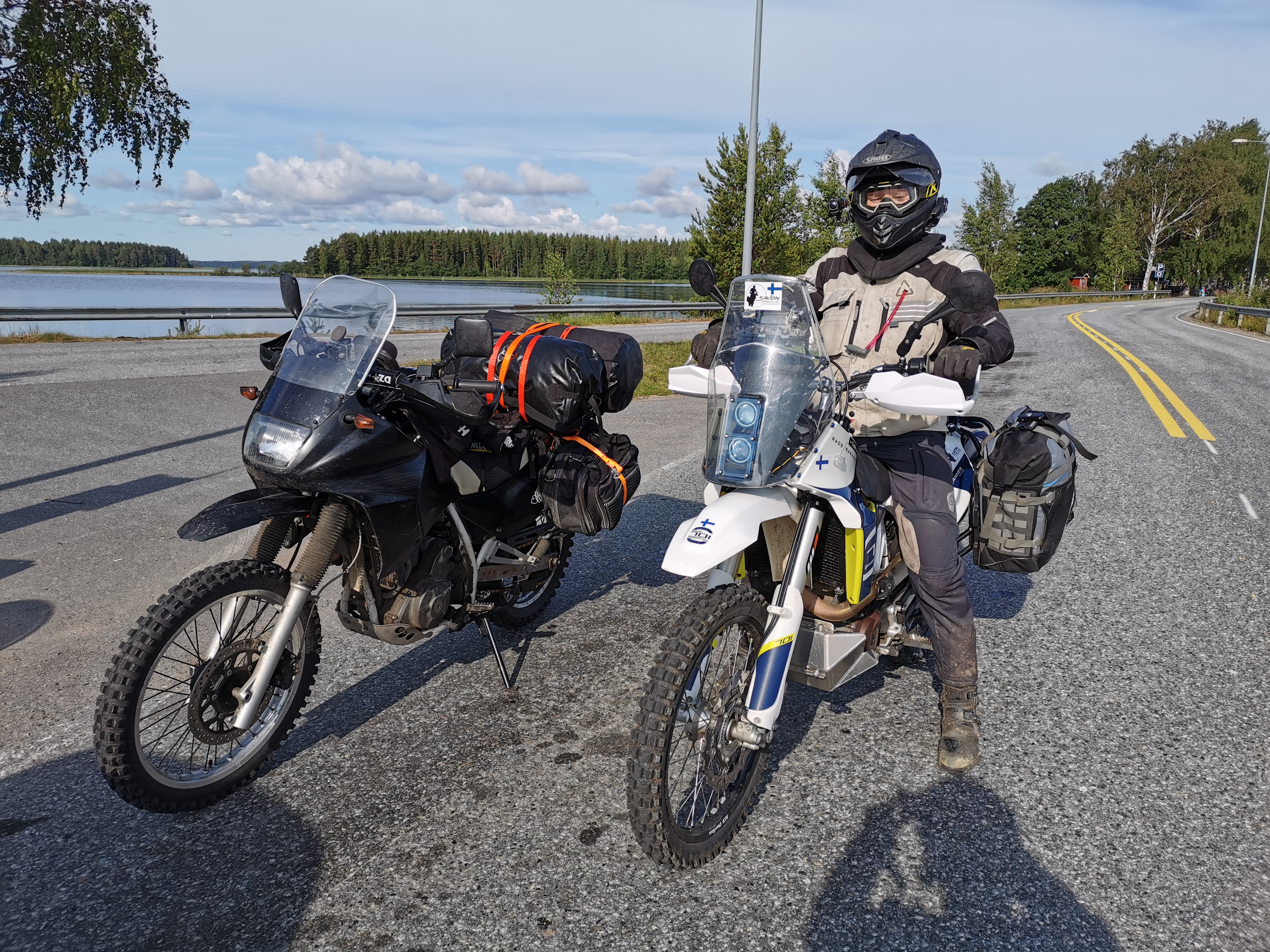 We had a good chance to catch up while waiting for the local ferry. Both had had a bit poor night sleep. Aki especially since he had had an electrical problem yesterday evening when doiin a shakedown. He had managed to fix it though.
We progressed rather nicely towards Niirala border crossing with alternating paved and gravel roads. About an hour before the border we took a lunch break by a nice lake.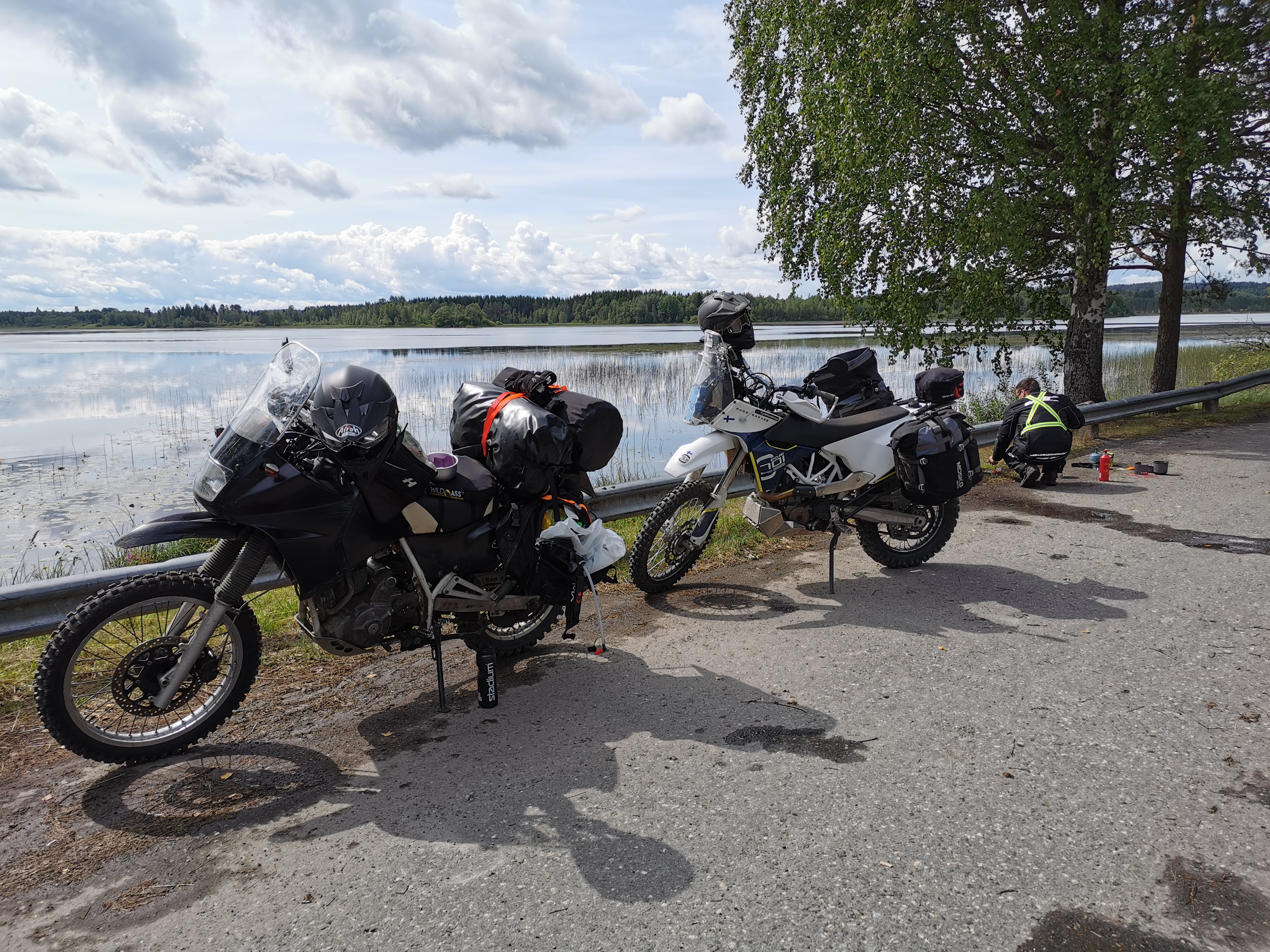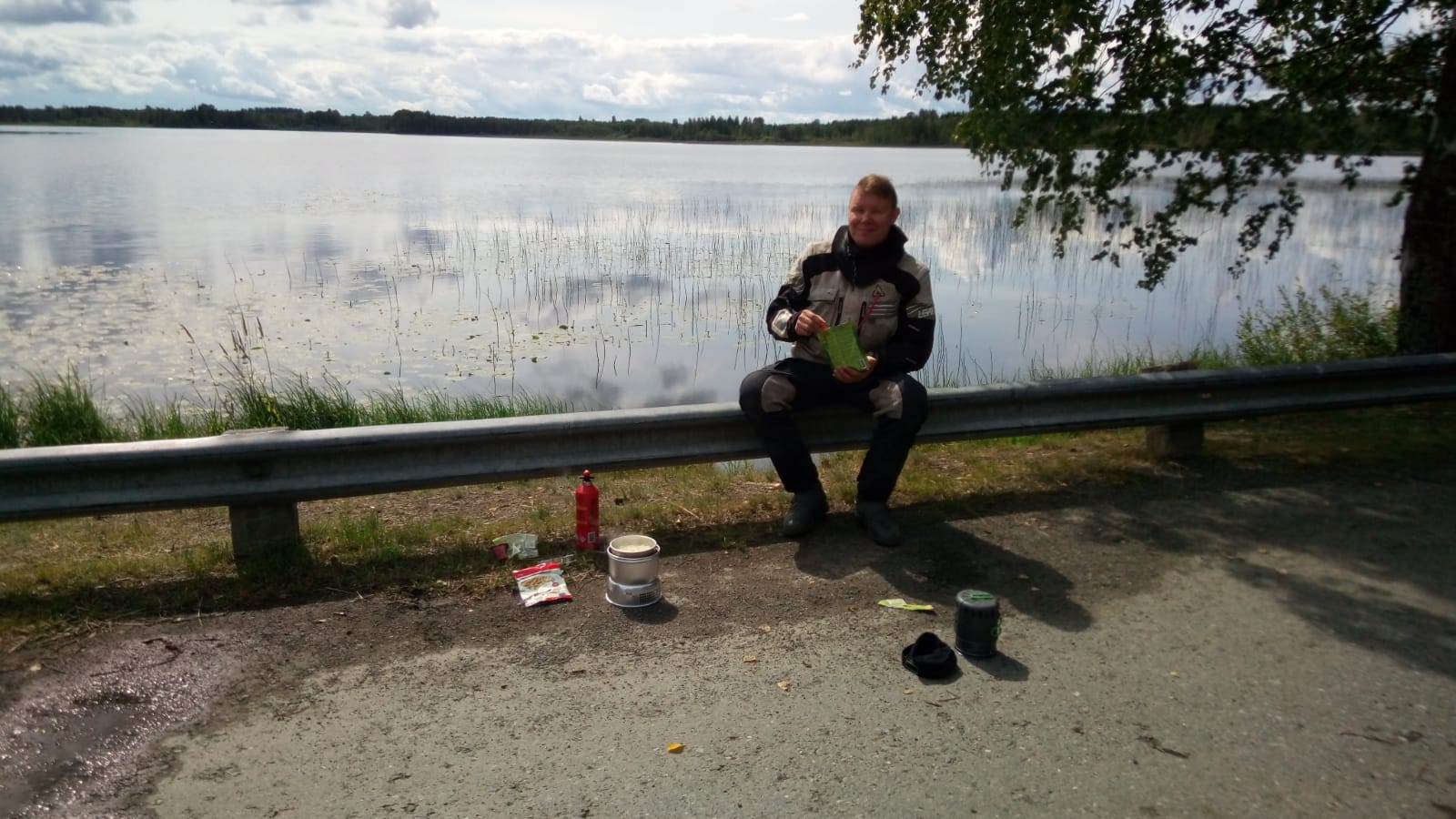 From there we continued in pouring rain which started soon. As usual, we put the rain gear on a bit too late, letting the riding gear get rather wet.
At the border everything was quite smooth. Naturally Aki had to fill the form that is used when importing a vehicle first time to Russian Federation. In about 1,5 hours we were ready with the crossing and headed to local Multimarket to activate Samis Russian SIM-card, get new one for Aki and to get some rubbles. Then, after filling-up the bikes, at 5pm we took off from Värtsilä.
And that's where the adventure motorcyclist heaven started, the roads were just perfect. The route consisted of about 120 kms of potholes, pumps, ruts, fallen trees, water puddles and different types of gravel/sand etc as the "road". The puddles sometimes were about 50cm deep and the longest ones were over 50 meters long.
At best, momentarily, the roads were a lot like the Finnish forest roads. Every other time it was everything and more. Practically all up and downhills were rocky as sand had washed away. There were no flat parts since there were so many ruts, biggest able to hide two Ladas next to each other.
There were also quite a few wooden bridges, all of them in poor condition. Two worst in such shape that we were very worried to cross them and one of those we had to power walk the bikes across.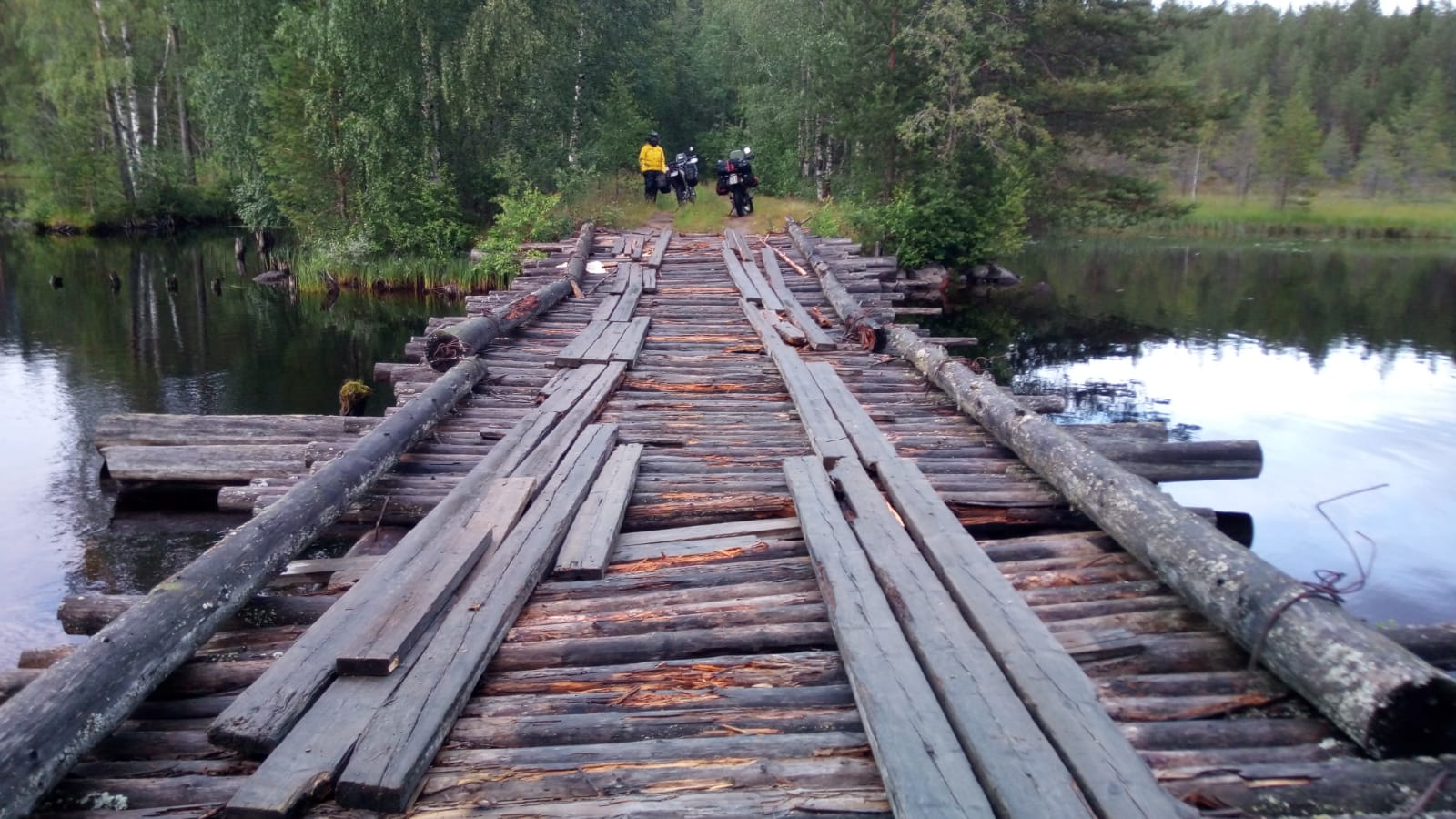 One thing on this trip was that two years back Sami had had issues on this road and now he got the change to even out with the road. This time he was able to ride through without issues!
Couple of times along the route, the navigation system suggested we take non-existing or very badly overgrown roads. Luckily we were able to bypass these. Some of the alternative roads we had to take, were rather poor. And in poor condition was also the road that we arrived to Vegarus. Vegarus seems to consist only of few old log buildings and the hotel, nothing else.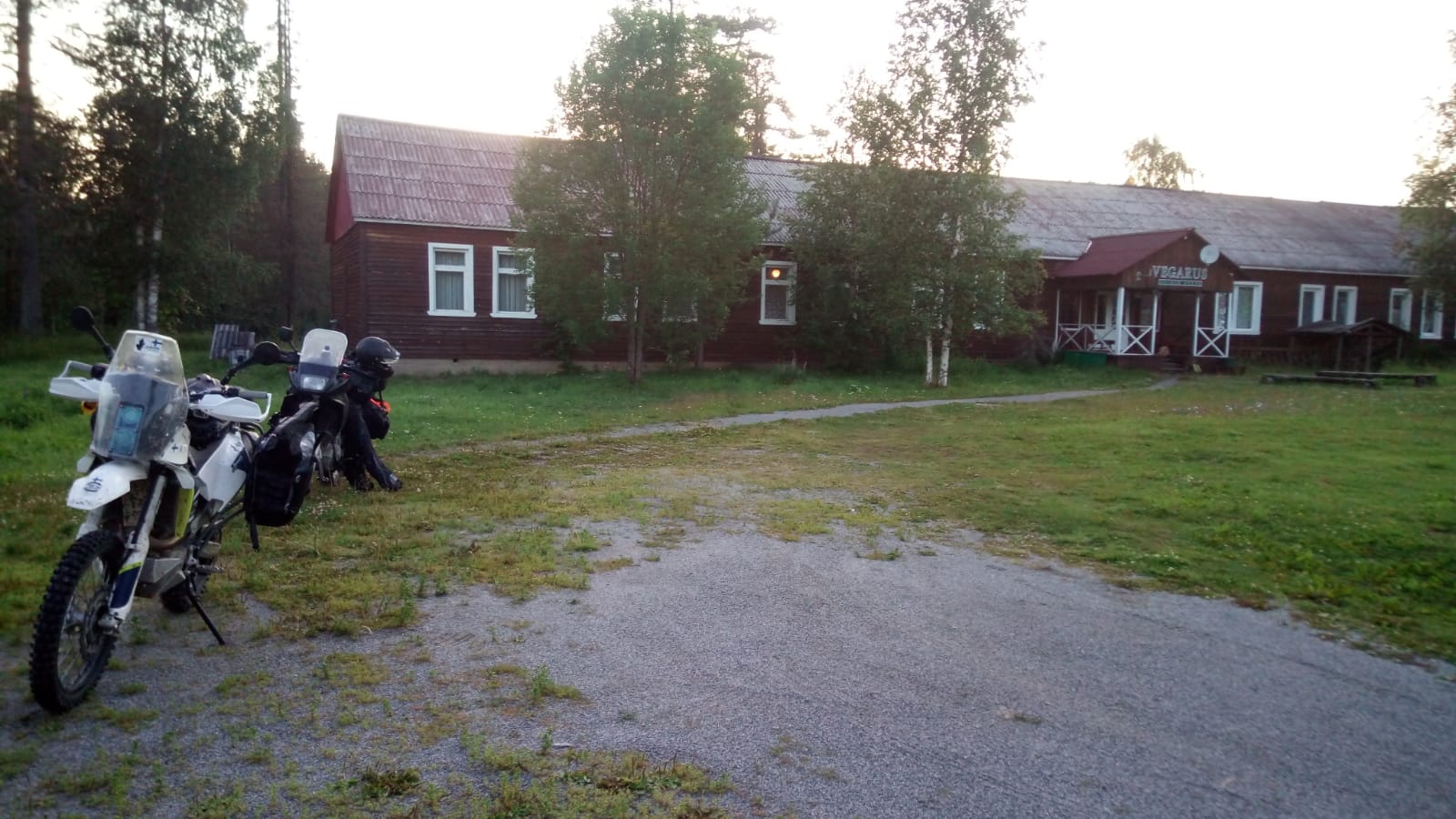 We arrived at 9.30pm and did not want to do any sightseeing. We made it through the tough roads and were super happy about that! Great day and great riding!!
Total 390km and 13 hours.