The day started with breakfast and then some bike maintenance. Yesterday Akis bike would not go straight at all but instead like a snake. This was fixed by adjusting the steering head bearing.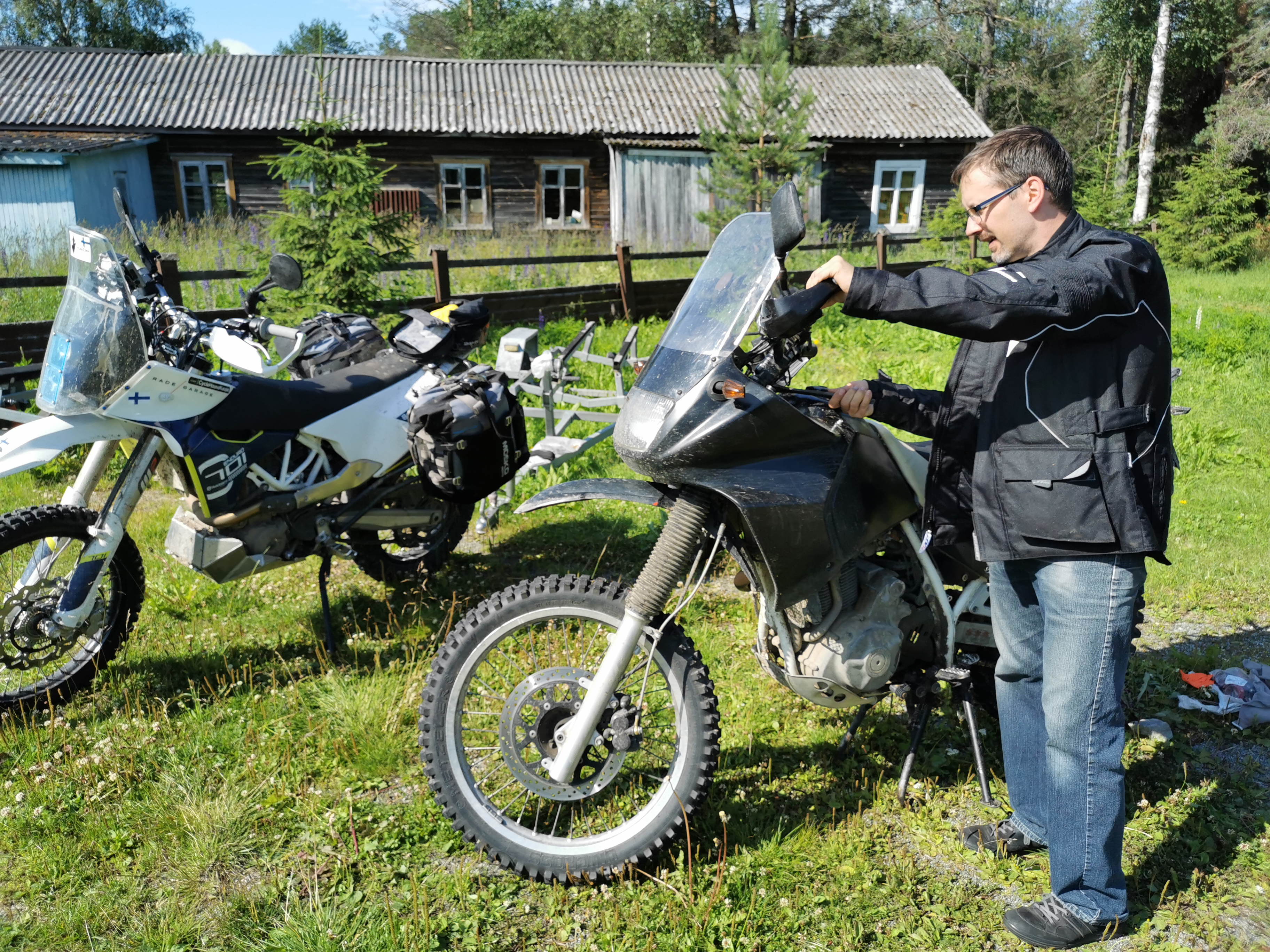 We started riding at around noon and first we enjoyed some sandy road soon followed by forest roads which were great fun until we faced an blocking obstacle.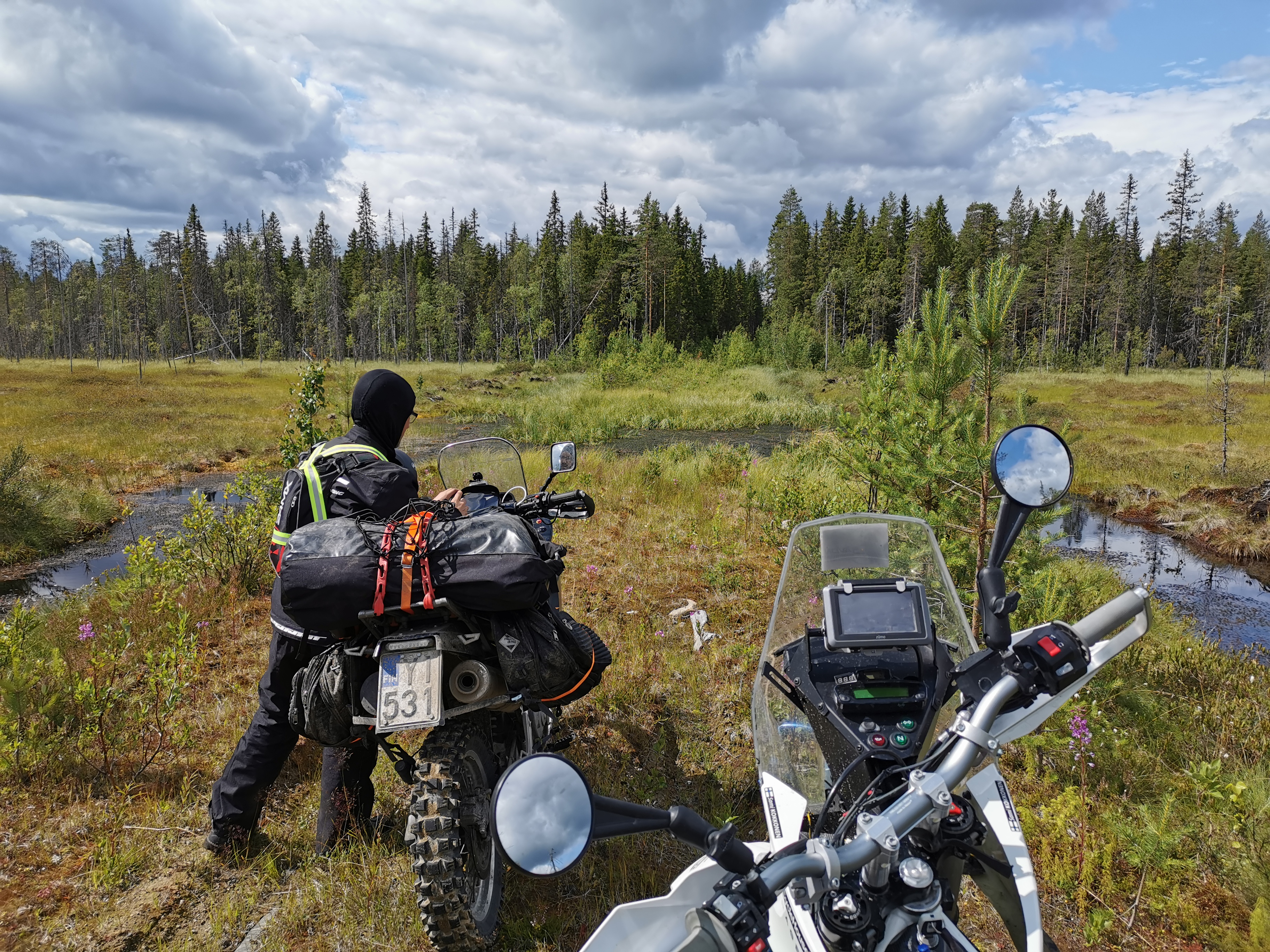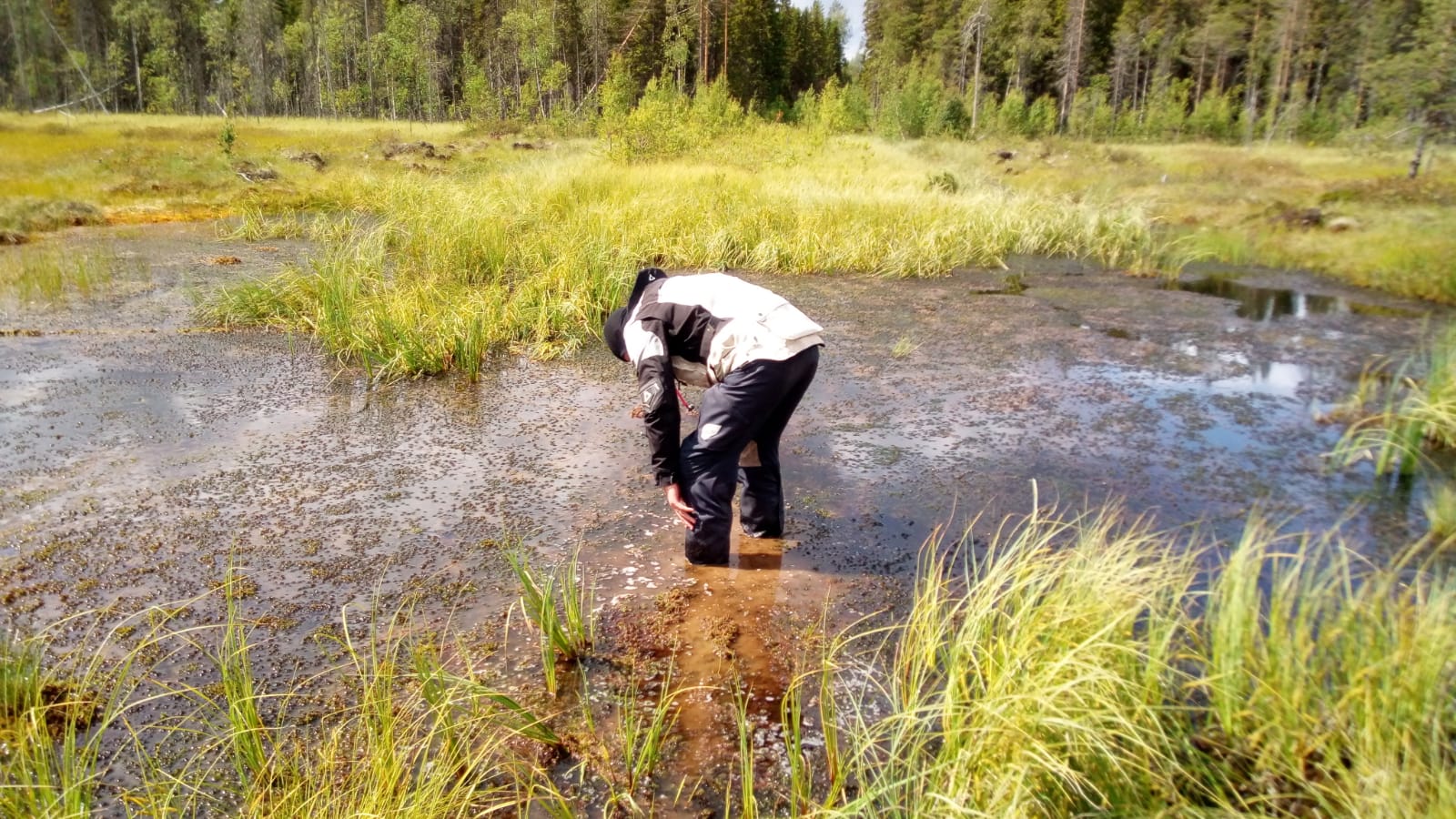 In the swamp the road was completely missing for about 10-20 meters and the water was too deep to try riding across. So we had to turn back and while doing that, Aki managed to drop his bike.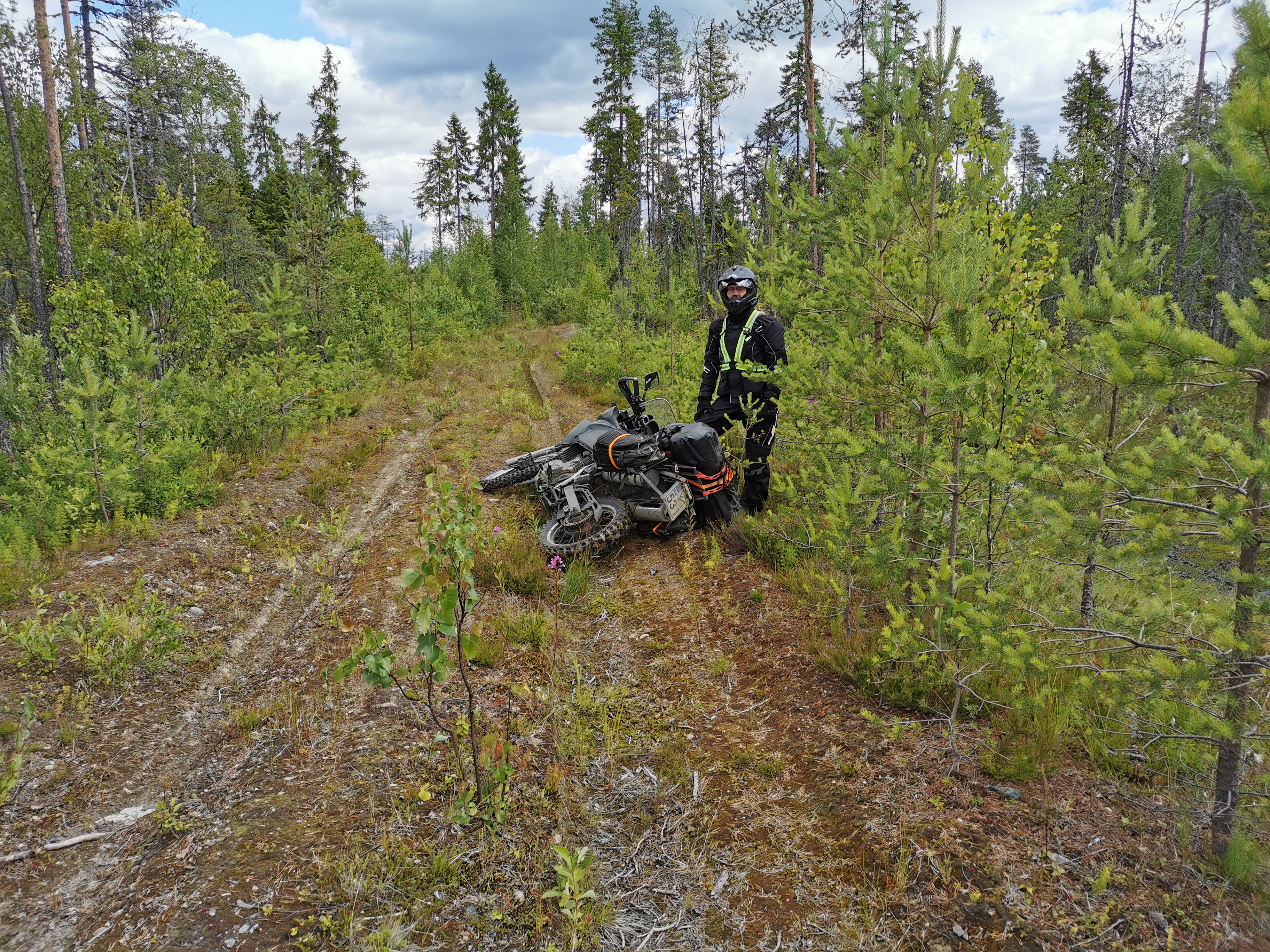 About an kilometer back we took a road that was going generally in the right direction. Unfortunately after few kilometers that road came to an end and after few more tries we were almost back to where we had started in the morning, having ridden the bikes for an hour already. We took another road from there even though the navigation system did not believe this would be a good choice. This was main road between these small villages in the area, rather bad and narrow gravel road.
Also today we found a nice lakeside place for lunch.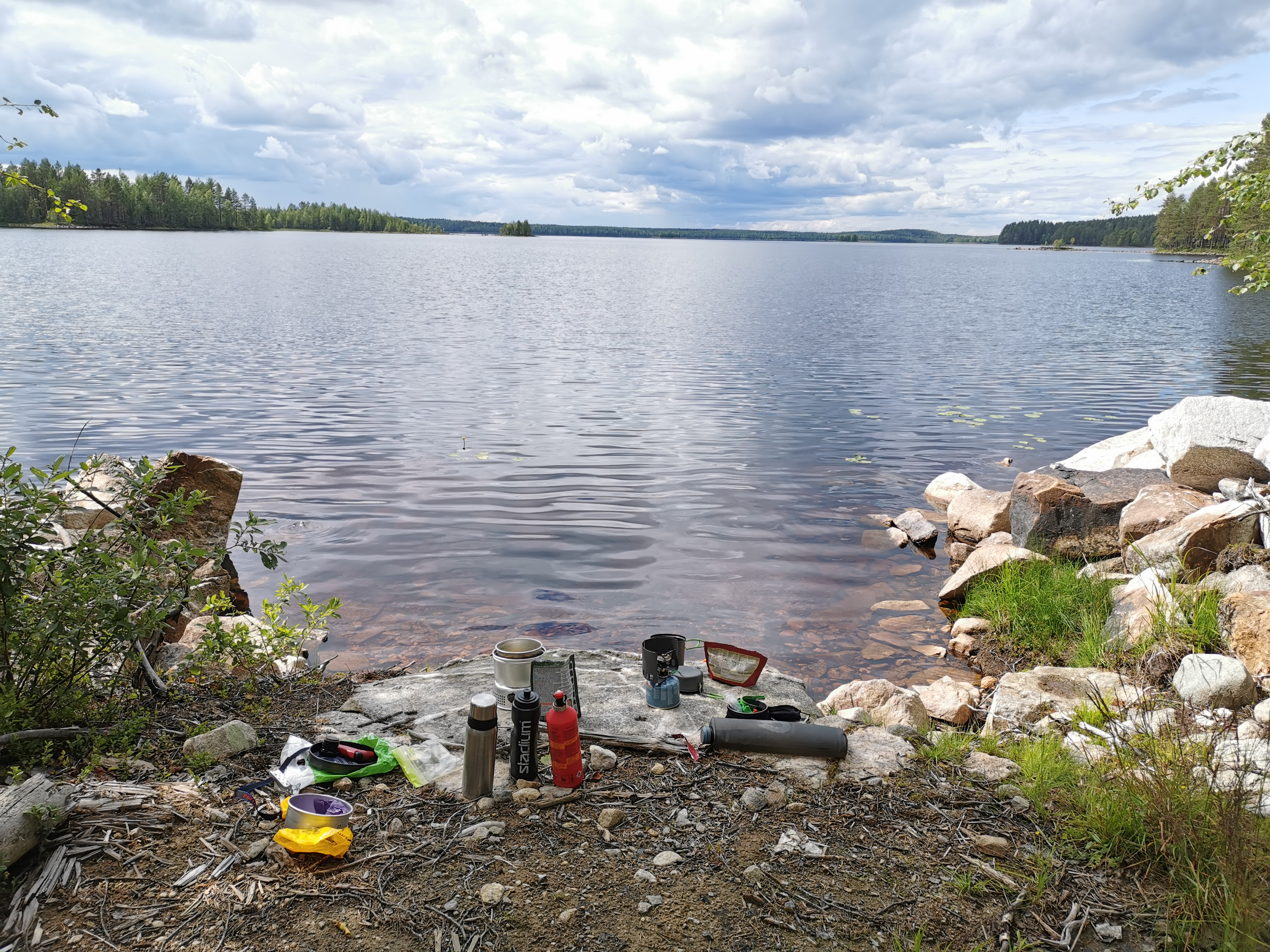 There we met a local guy who was eagerly explaining something about Vegarus but we never got what it was. During our lunch we also saw quite many log trucks passing by, luckily we did not meet them when riding.
After lunch we quite soon arrived to Lahkolampi which turned out to be a very small village and no gas station. So we carried on to Porajärvi where should be a gas station but we did not find it. Instead we were told there is fuel available from a house but the owner would return from work only after two more hours or so.
Luckily, we found out there is another similar place and we got fuel from there. Even the price was almost the same as in the official gas stations.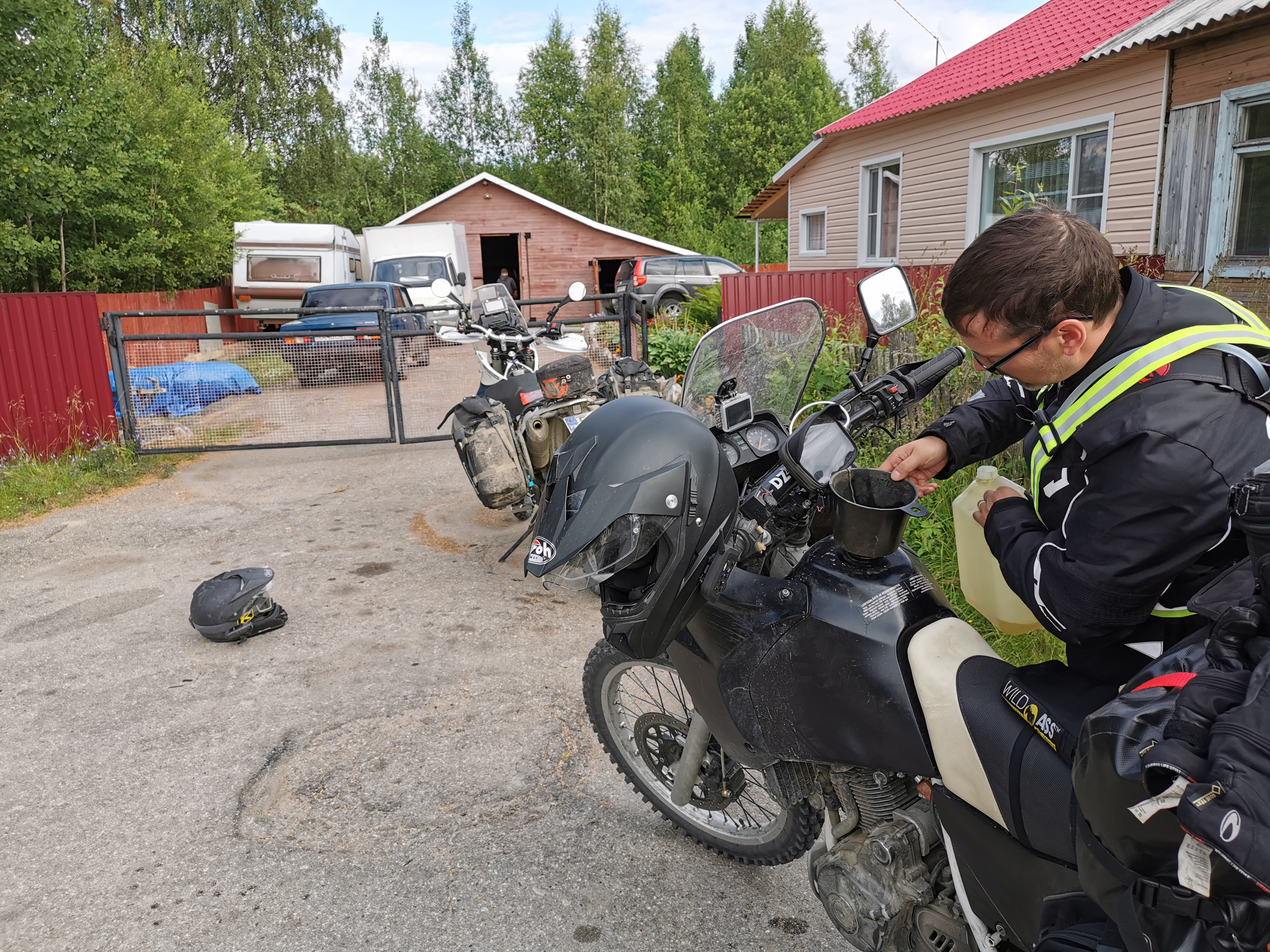 Then we had late dessert (2 hours after lunch), ice creams from local shop and moved on on a fast, good quality gravel road. That lasted for a few tens of kilometers until it turned into bad paved road that took us all the way to medvedzegorsk. We reached our accommodation, which was on a nice lakeside location, just before 8pm.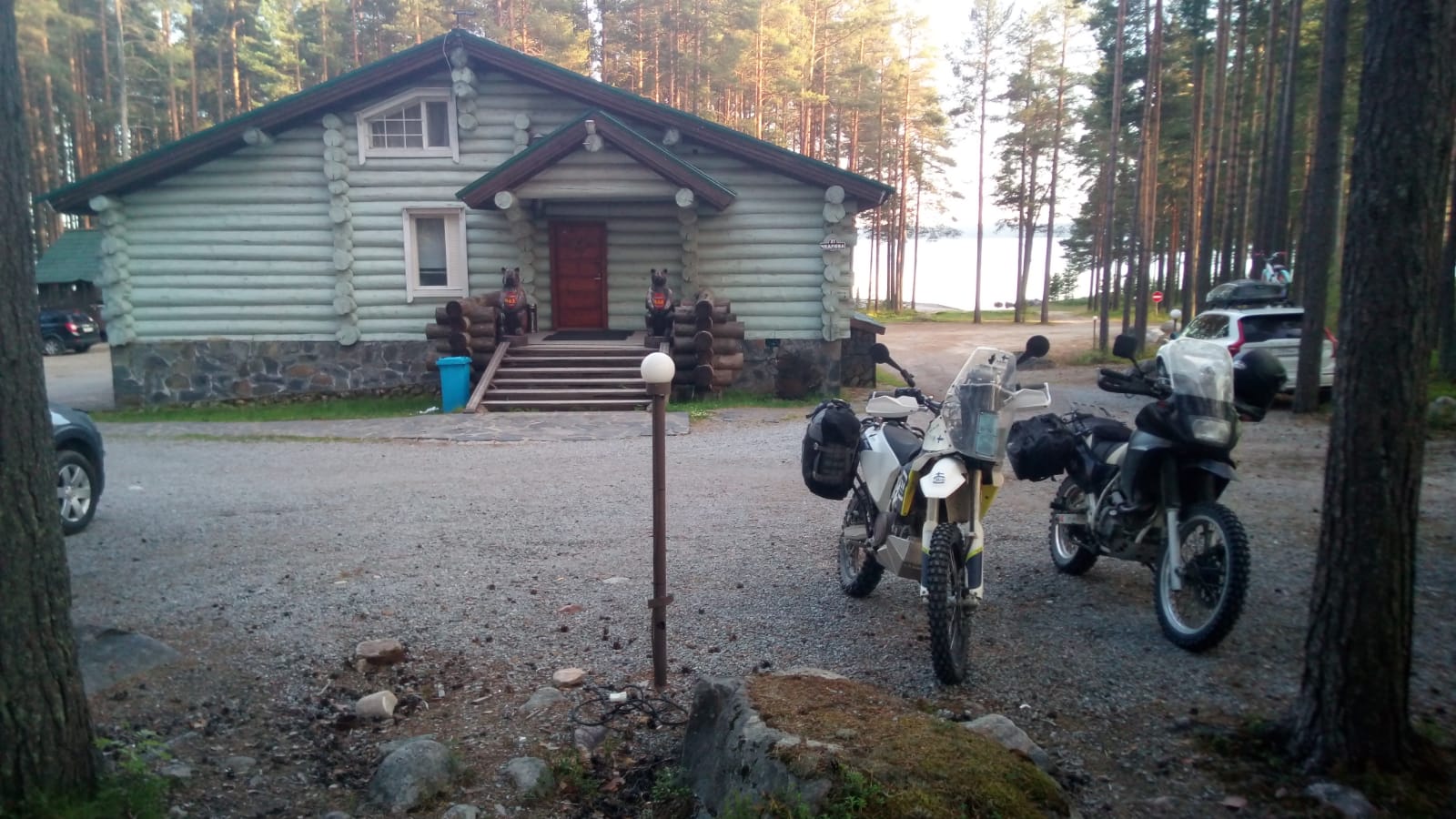 This was a good day with superb riding in the morning and also the fast gravel road was fun.
Total 280km and 8 hours.