Today was a bit different day on the trip. Aki woke up at 5am and did not feel well. After taking some medication he was still able to fall asleep.
We started riding one hour earlier than yesterday and first thing to do was to fuel up the bikes. That took us some kilometers off the route but no problems with that as the weather was great.
Aki was feeling rather OK at this point, even though flu or something was coming, so we decided to follow the original route and then make decisions based on how he feels later. We knew there were two options for shortcuts on the route.
The road was quite OK paved road and there were even good (but short) sections. Riding was smooth but Aki started to feel worse so we decided to take the first shortcut that would make the route some 150km shorter. Only problem was that the shortcut appeared to be 10kms of narrow, bad quality double-track (which would normally be considered as great fun).
Anyways that went well even though Samis bike took a nap after a water crossing. It was just a stupid drop as his foot would not reach the ground on uneven ground. We missed taking a photo as some fuel was spilling from the gas cap vent.
After the shortcut the route continued to a small village and soon after the road became too bad for us in this situation so we decided to reroute to highway.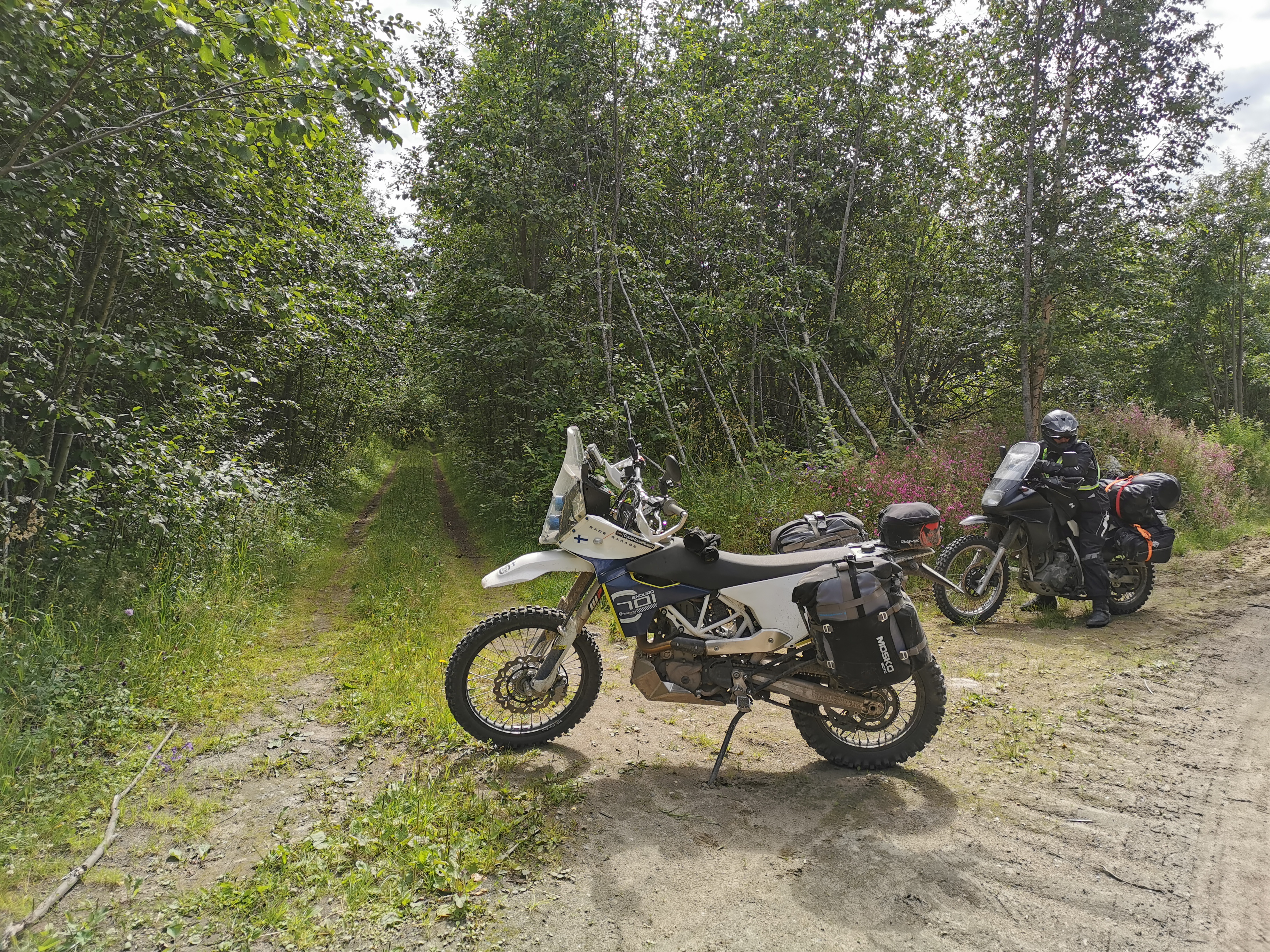 We just had to make some 20kms on bad roads until reaching St. Petersburg – Murmansk highway. I think Aki was relieved when we got there. It would still be about two more hours till hotel in Petrozavodsk.
We made it through but must have been quite bad for Aki not feeling well. We only took one break along the way. And in Petrozavodsk we took the fastest way to hotel that was at an outdoor sports center.
Total 230kms and bit over 4 hours.
Aki started resting and Sami took off to try and find rear brake pads for his bike. That was not an easy task. He tried in 4 different motorcycle parts stores but no success.
At last store we took the pads off the bike to try find similar ones but even that didn't help. When about to leave, Sami met Slava and his friends who would give pads from their bikes but unfortunately those pads were different and would not fit.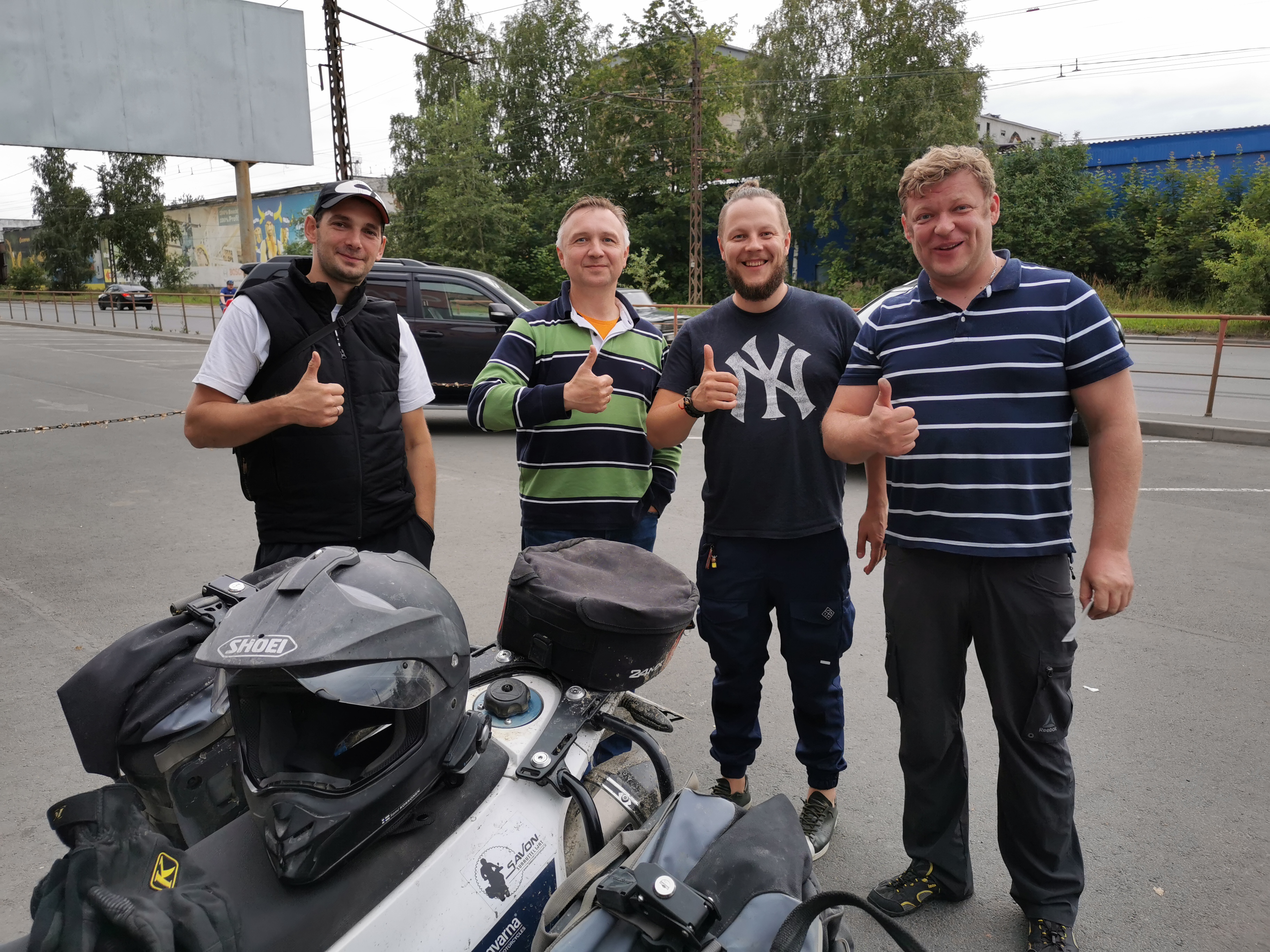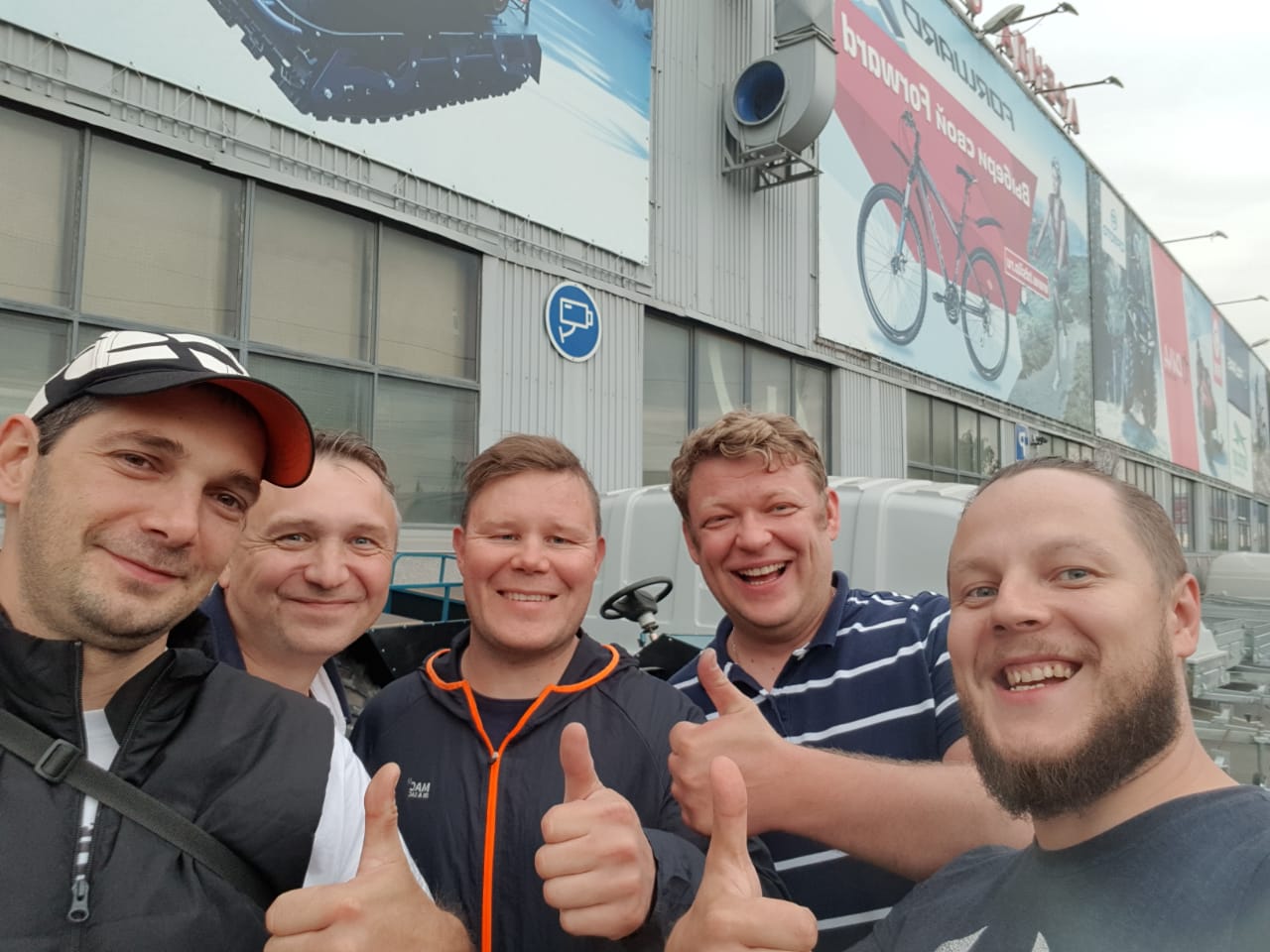 Slava and the other RallyBrothers were on their way from Moscow to Murmansk with their bikes on the trailer. Great guys, super friendly and helpful! It's so nice to meet fellow riders like you!
Anyway, with the help from Slava it was found out that there is one store where l can get the pads tomorrow. Story continues tomorrow, now it is time for the first warm meal of the day, at 20.30pm.