Today it was raining from the early morning and also the forecast is heavy rain whole day and even thunder in the evening. So when having breakfast and planning the day, we decide to skip the short riding we had planned for today and instead spend the day as any tourist here in Petrozavodsk.
First we go to Lotos Plaza shopping mall and after strolling around for some time we have lunch there.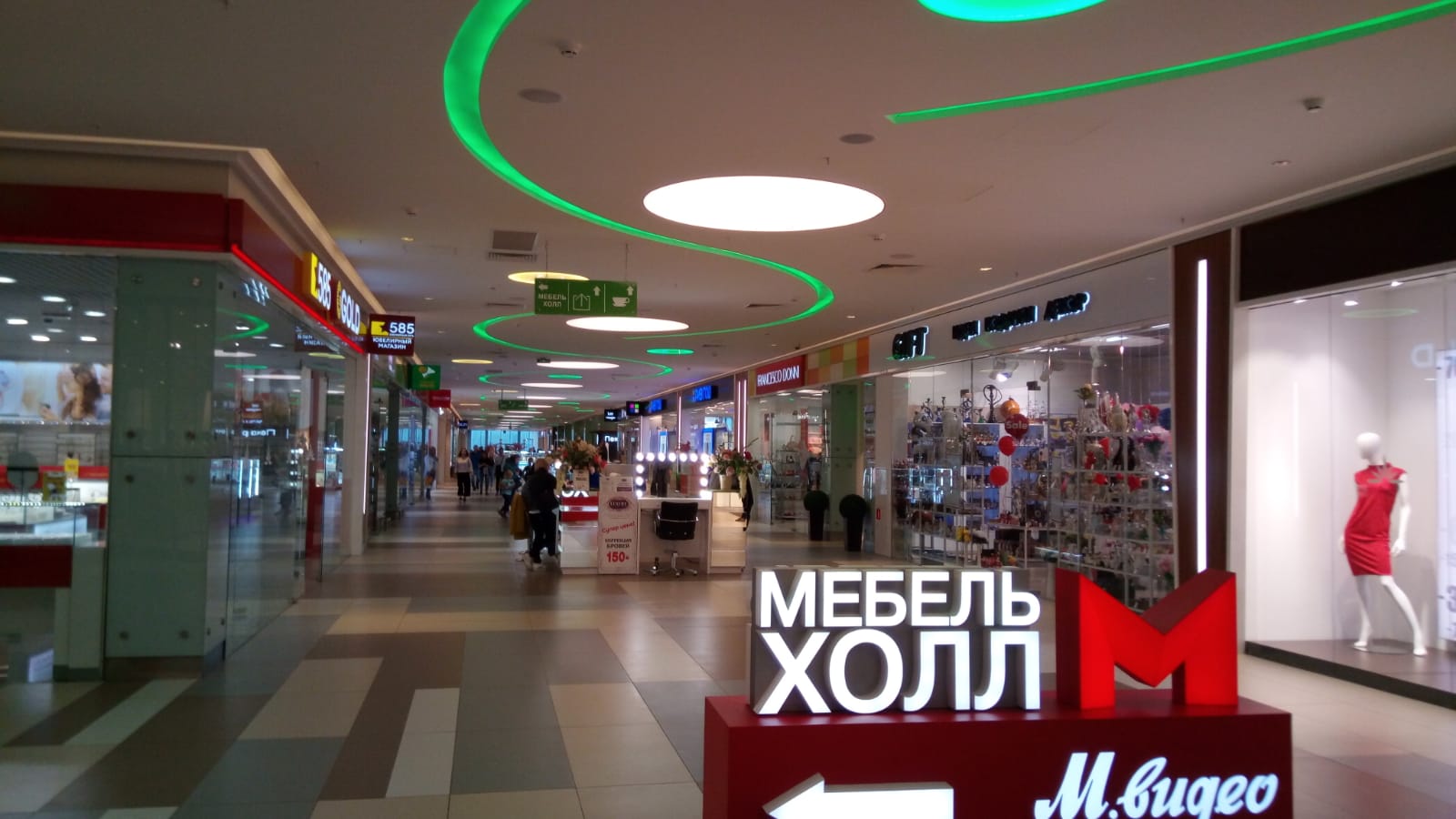 Aki has something like chicken kebabwrap and Sami has chickenwok. Tasty and cheap!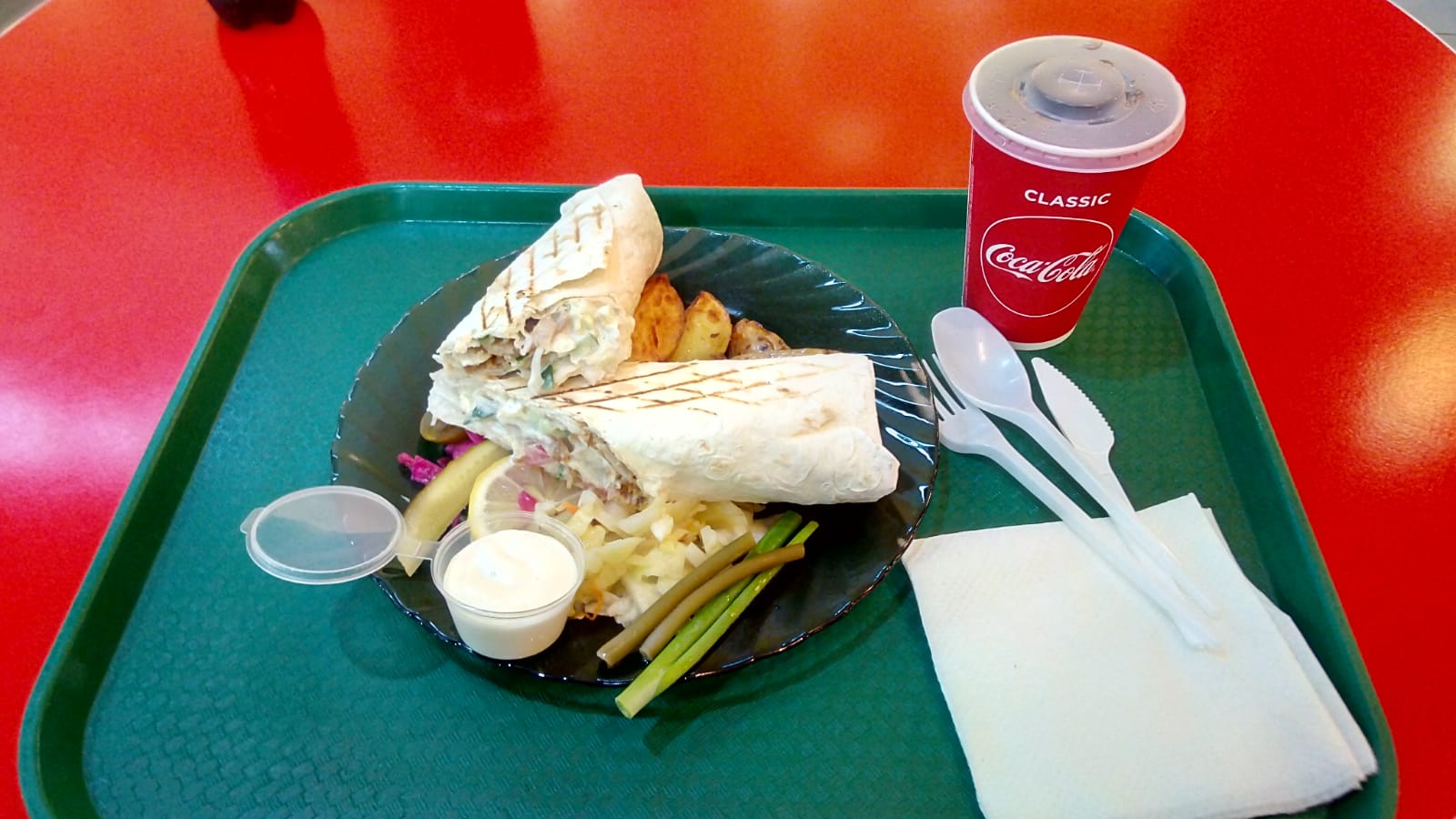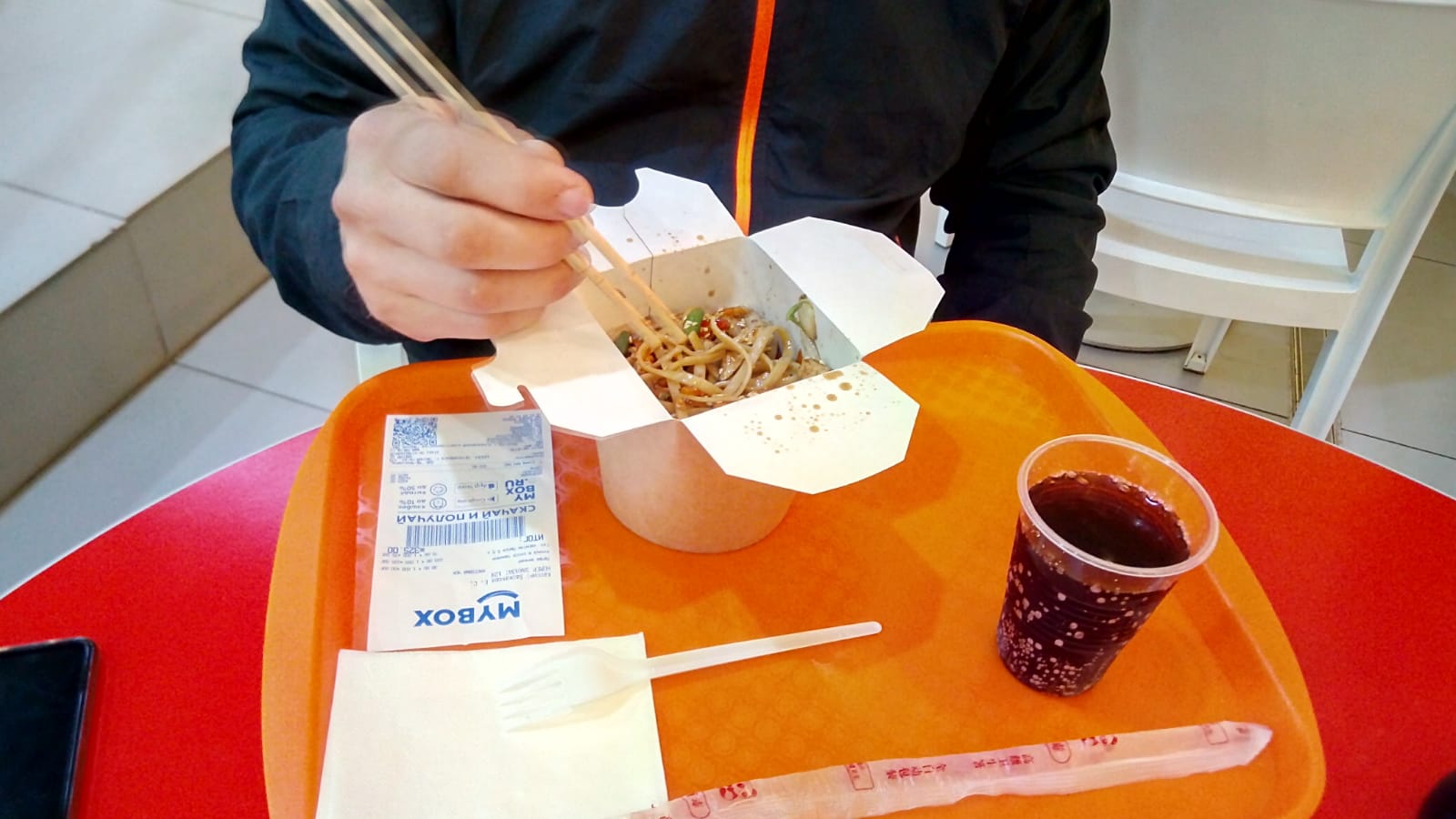 The mall has indoor skating rink right next to food court but we decided to skip skating this time…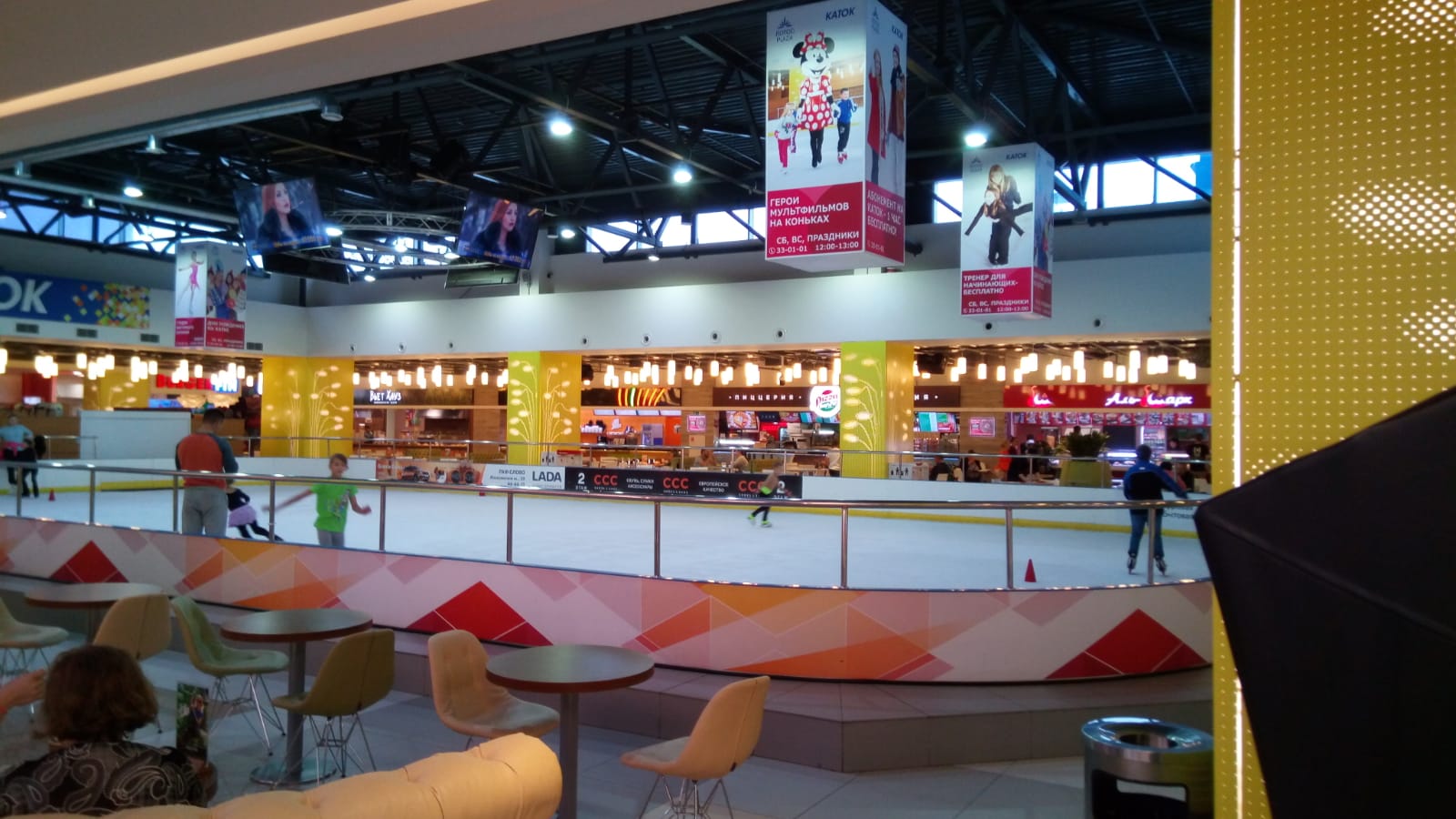 After lunch we took taxi to city center and the shore of lake Onegin. We walked a bit along the boulevard that has nice views and some memorials etc. Not really our kind of thing to do but wanted to check these out while we had the time and opportunity. Then it was just a few hundreds of meters to the city center.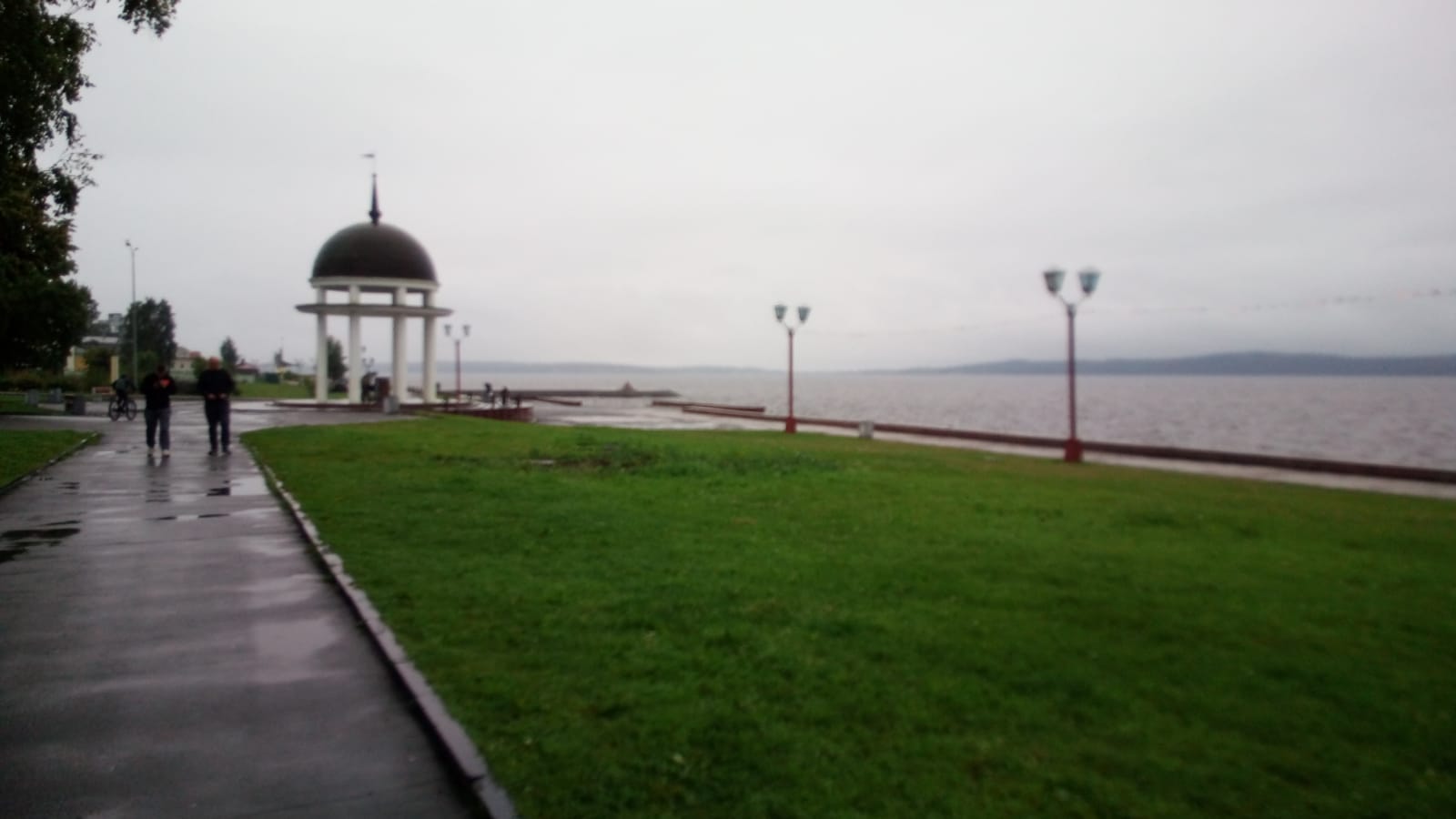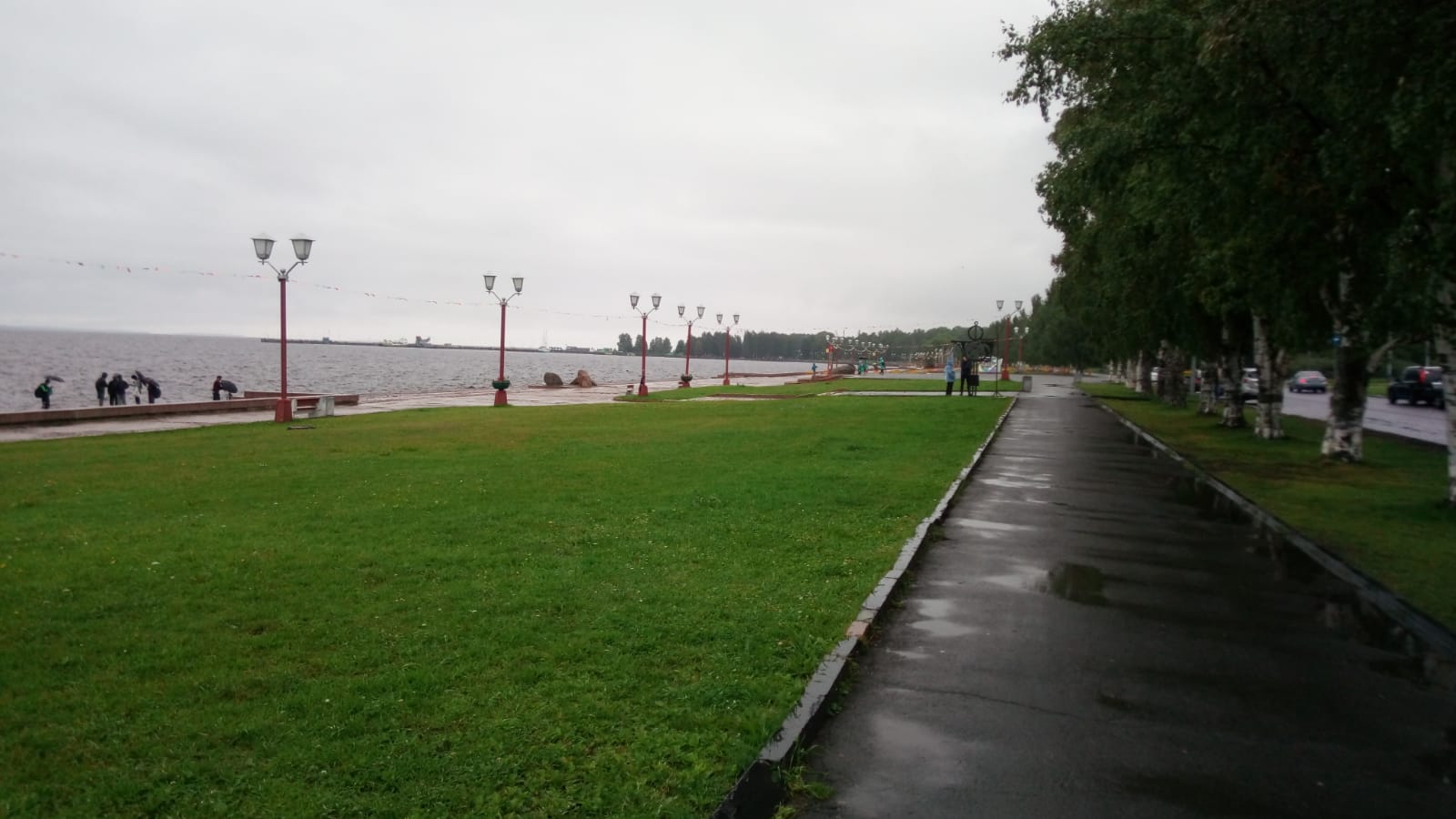 Sami visited the megafon store again to get refund for Internet package failier and now they got it proceeding. Let's see if the refund actually happens in 7 days as they promised. After that we took a walk and searched for a cafe to get some coffee and desserts. We skipped couple options and ended up in Dejavu cafe that we went for lunch yesterday with Roman.
The raining was getting heavier so we moved to Neubrandenburg pub to get one round of ciders.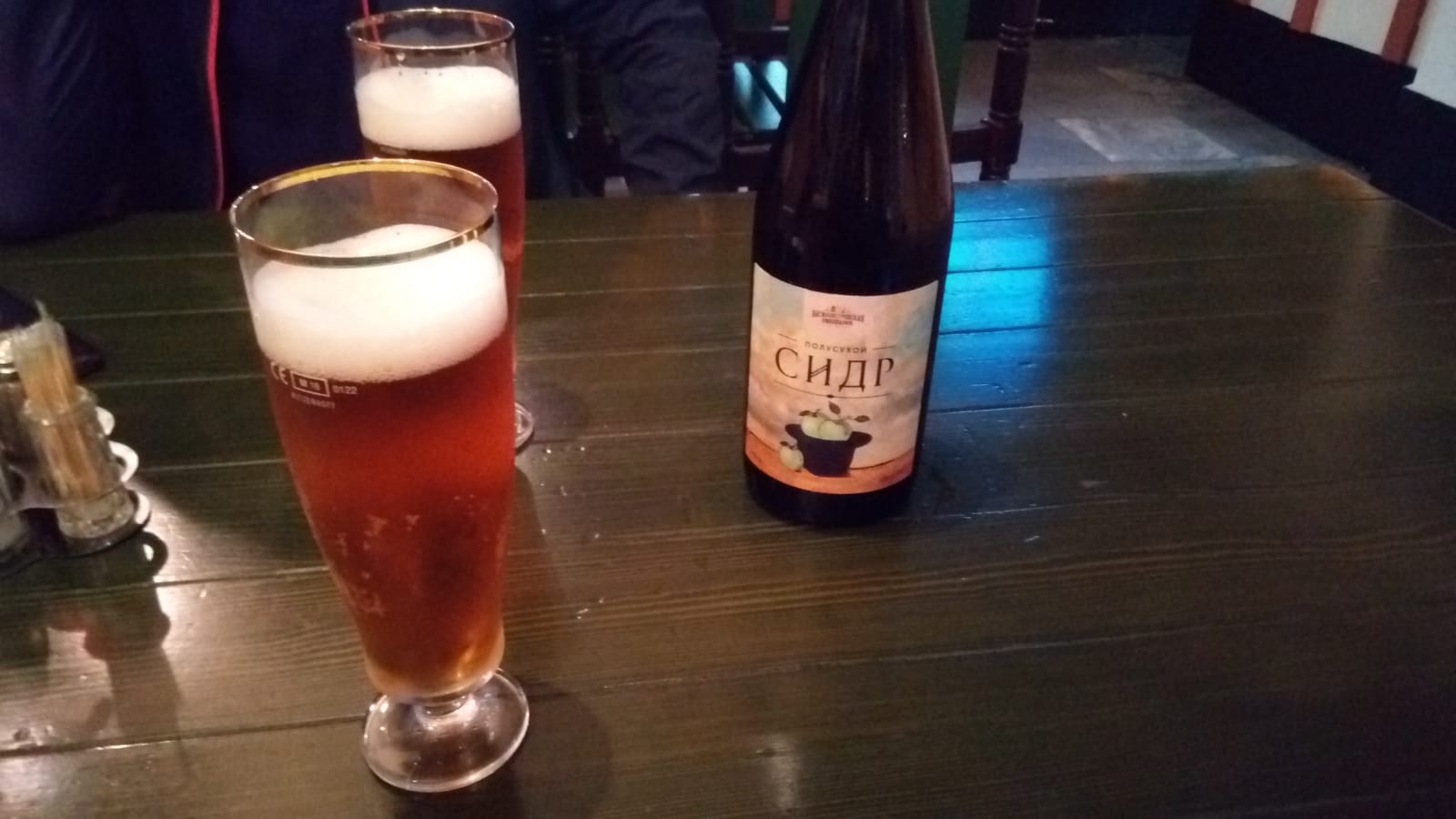 It was easy to choose the cider since there was only one option. But that one was tasty. We spent couple of hours there just sitting and talking as going back to hotel was not a tempting option.
As soon as we got hungry, we went to Green Street pub for burger meals. Sami had Spicy burger which was spicy and tasty.
After dinner we got back to hotel and took a short walk before getting to our room. Sami also did some packing in order to be ready for tomorrow. Then it was time for bed…